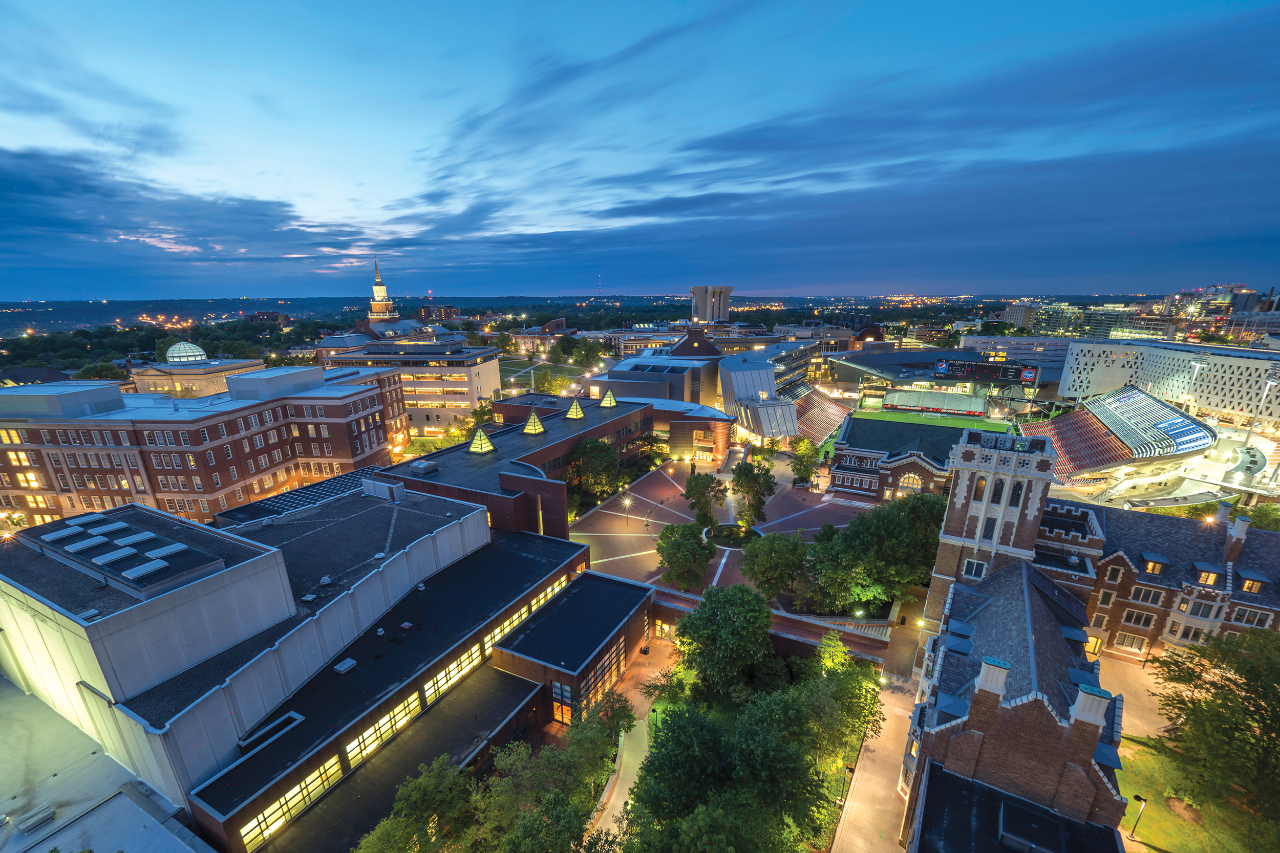 CCM celebrates 2020 faculty retirements
These five faculty members have spent years training CCM students for careers on the world's stage
As the 2019-20 academic year comes to a close, UC's College-Conservatory of Music celebrates the careers of five retiring faculty members who have given nearly 124 years of combined service to the college. These members of the CCM family have dedicated themselves to continuing the college's legacy as a leading training center for the performing and media arts:

Earl Rivers, professor of music and director of choral studies, 1973-2020
Dean Mogle, professor and head of costume design and technology, 1989-2020
Alan Siebert, professor of trumpet, 1990-2020
Mark Williams, professor of lighting design and technology, 2009-20
Stephen Allee, professor of music, 2015-20
Please join us in saluting their years of service to the CCM community!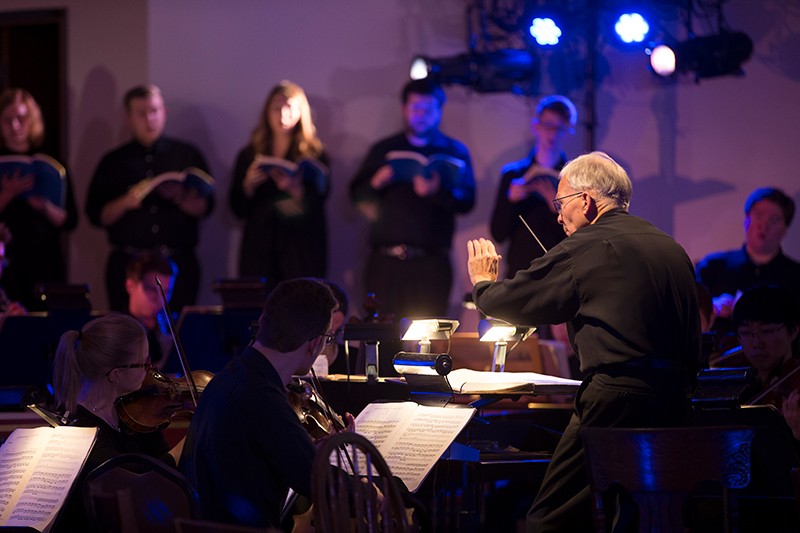 Earl Rivers arrived at CCM as a DMA student in September 1970. During his first month at the college, he remembers joining other student conductors and the May Festival Chorus to welcome incoming Cincinnati Symphony Orchestra Music Director Thomas Schippers with a performance of Giuseppe Verdi's Requiem at Music Hall. He has since presented numerous choral masterworks with students at CCM and throughout Greater Cincinnati.
"My favorite memories at CCM include the staged productions we accomplished of J.S. Bach's St. John Passion and St. Matthew Passion, and of Honegger's Joan of Arc at the Stake — all staged by talented student directors in CCM's Opera Stage Directing Artist Diploma Program," Rivers says. "These productions prepared CCM's student singers, instrumentalists, conductors, and technical theatre majors to become leaders in the next generation of performers in staged productions of concert works and oratorios."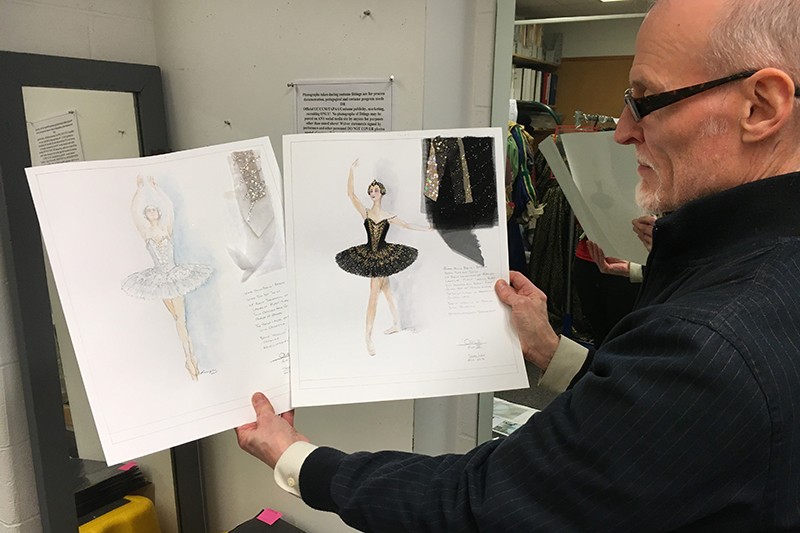 After 31 years at CCM with nearly 150 costume design graduates and more than 300 supervised staged productions, Dean Mogle has too many memories to single out only a few. "The richness of student talent over the years has elevated all of us to new heights in training," he says.
"I am most proud as our students take their rightful places in this country's most prestigious theatre, opera and dance organizations, as well as Broadway, motion pictures and television productions," Mogle adds. "Over the years, the incredibly dedicated professional staff and faculty have mentored each student toward their full potential and guided them into their chosen areas of this profession. Whether designing, assisting, managing, making or dressing, our students are admired by the profession for their talents, skills and dedication — hallmarks of CCM."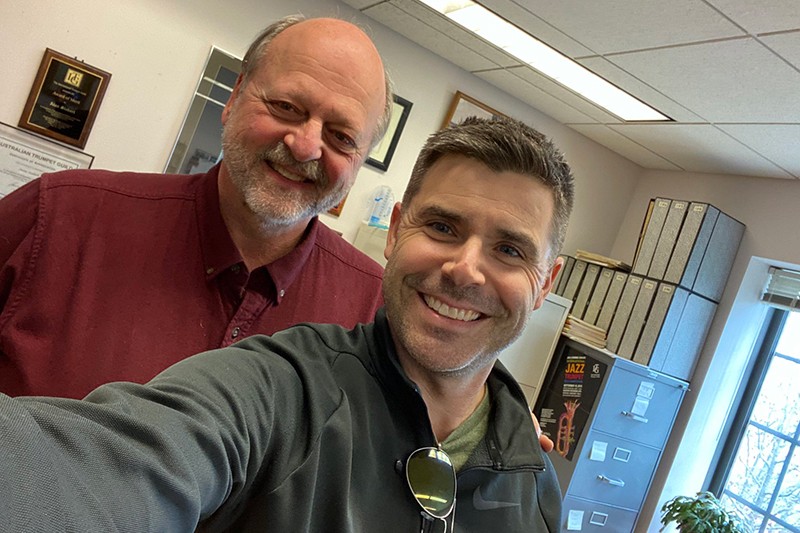 Alan Siebert's favorite memories of are watching students succeed, whether at a recital, conference or on stage. Over the years, he has celebrated students' accomplishments near and far — in performances in Cincinnati as well as all over the world including Bangkok, Thailand.  He remembers trying to livestream a broadcast of students performing at the National Trumpet Competition in Texas when he and his wife were driving home from one of his own concerts. They pulled into the parking lot of a shopping center, sat in their car and watched the performance on his phone so they could cheer them on from afar.
"I also love performing with my former students," adds Siebert, who recently reunited with former student Bryan Crisp (MM, '05) to talk about his career on Crisp's Music On Purpose podcast. "Whether it's in a recital, orchestra or chamber music setting. It is always gratifying to see them years later and marvel at how well they have done, knowing that you had a small part in that development. I have had great colleagues and students at CCM and also many wonderful opportunities because of CCM."
Mark Williams is the instructor and coordinator behind CCM's annual BOOM! lighting showcase, a dazzling stage lighting and technical production display by students in his Moving Light Programming course. The event inspired the "Light Their Way" theme at CCM's 2020 Moveable Feast fundraiser.
Former student Oliver Littleton (BFA, '19) remembers taking Williams' Moving Light Programming course and how it challenged him to examine his design process and use lighting technology in new ways. "The training from Mark's course is something I use all the time in my work now," said Littleton, who began working as a lighting design intern at Walt Disney World during his final year at CCM.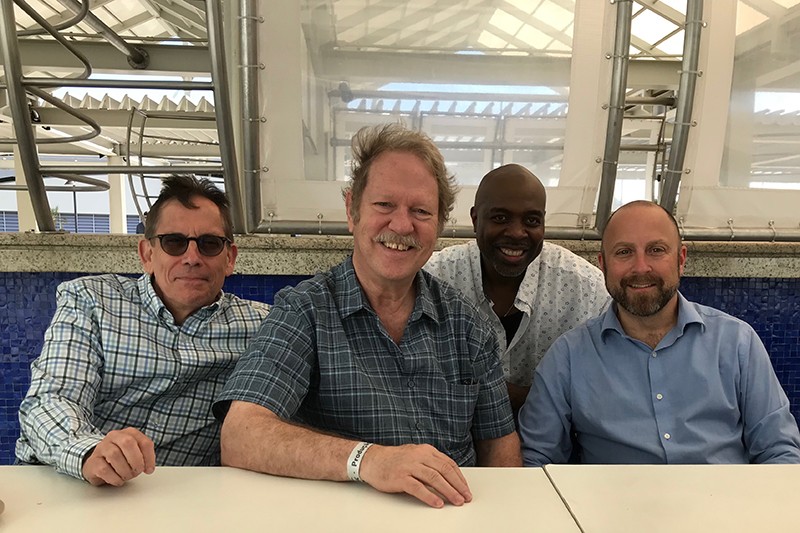 A pianist, composer and arranger, Stephen Allee has spent more than 35 years working primarily as a jazz instructor as well as writing and performing for syndicated radio programs, network TV and motion pictures. Over the summer, he traveled with the CCM Jazz Orchestra to São Paulo, Brazil for an international residency with Wynton Marsalis' Jazz at Lincoln Center Orchestra. CCM's Department of Jazz Studies was named Jazz at Lincoln Center's inaugural College Affiliate, a distinction reserved for the country's top-ranked jazz programs.
More recently, Allee worked with fellow CCM faculty member Rusty Burge and musicians Steve Houghton, Rob Dixon and Jeremy Allen to release BAHAD in January 2020. Allee wrote the title track of the record, which is available to stream online.
"My experience in the Jazz Studies Department at CCM has been nothing short of amazing," Allee says. "Our students have grown by leaps and bounds, nurtured by the encouraging atmosphere in our department."
1
DAAP's Step Up to Art cuts ribbon on Fig Alley and Ohio Avenue...
October 2, 2023
In 2019, DAAP's grant accelerator program paired Bonansinga, a professor and director of UC's School of Art, within the College of Design, Architecture, Art, and Planning, with Muhammad Rahman, an assistant professor of design, to research and develop a community enrichment program. The result was Step Up to Art.
3
College Matters. Alma Matters: UC grad and UC faculty featured...
September 29, 2023
College Matters. Alma Matters. podcast features molecular geneticist Dr. Anil Menon, associate dean of undergraduate education and director of the undergraduate program in biomedical sciences in the UC College of Medicine and Pateek Raj, graduate of SPIA.
Debug
Query for this