UC engineering students recognized for achievement in cooperative education
Each spring, the University of Cincinnati's Division of Experience-Based Learning and Career Education honors students in experience-based learning programs.
The following students have demonstrated outstanding achievement in cooperative education in the College of Engineering and Applied Science in 2019-2020. Their stories illustrate why the University of Cincinnati is the number one public university for co-ops and internships.

Annie Clark, Architectural Engineering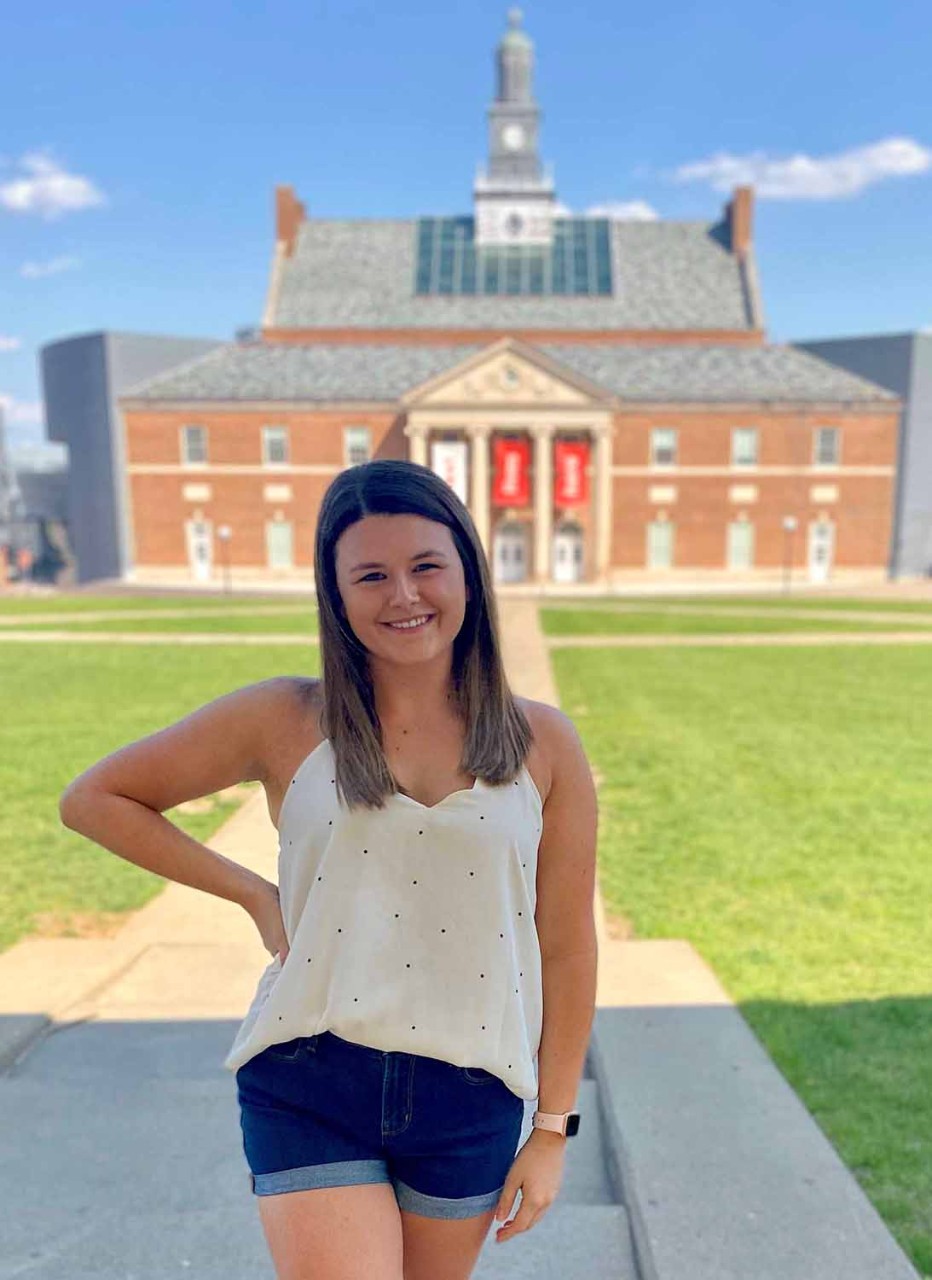 Cincinnati native Andrea (Annie) Clark completed two co-op terms in mechanical, electrical and plumbing design at DWG Engineers in Charleston, S.C., and three terms in structural engineering at BSI Engineering in Cincinnati, Ohio. A recent supervisor praised her leadership and teamwork – both highly valued in engineering firms, where coordination and communication across teams are essential. Annie plans to go on to graduate school after graduation.
Charley Goodwin, Biomedical Engineering
Charley Goodwin (pictured in feature image, above) has shown outstanding professionalism and taken biomedical engineering at UC to new heights. She created a coveted position in the International Co-op Program with Johnson and Johnson in Germany. She led her classmates through several projects. She plans to pursue a PhD and has been accepted into the prestigious biomedical engineering program at Clemson University.
Patrick W. Beers, Chemical Engineering
Patrick W. Beers completed five stellar co-op terms at Patheon Pharmaceuticals Inc., part of Thermo Fisher Scientific. Patrick is president of the UC Men's Volleyball Club, coaches the Cincinnati Attack Volleyball Club, and volunteers as a volleyball coach at St. Xavier High School. For four years he has also volunteered with Matthew 25 Ministries, an international humanitarian aid and disaster relief organization.
S. Tong Ngann, Civil Engineering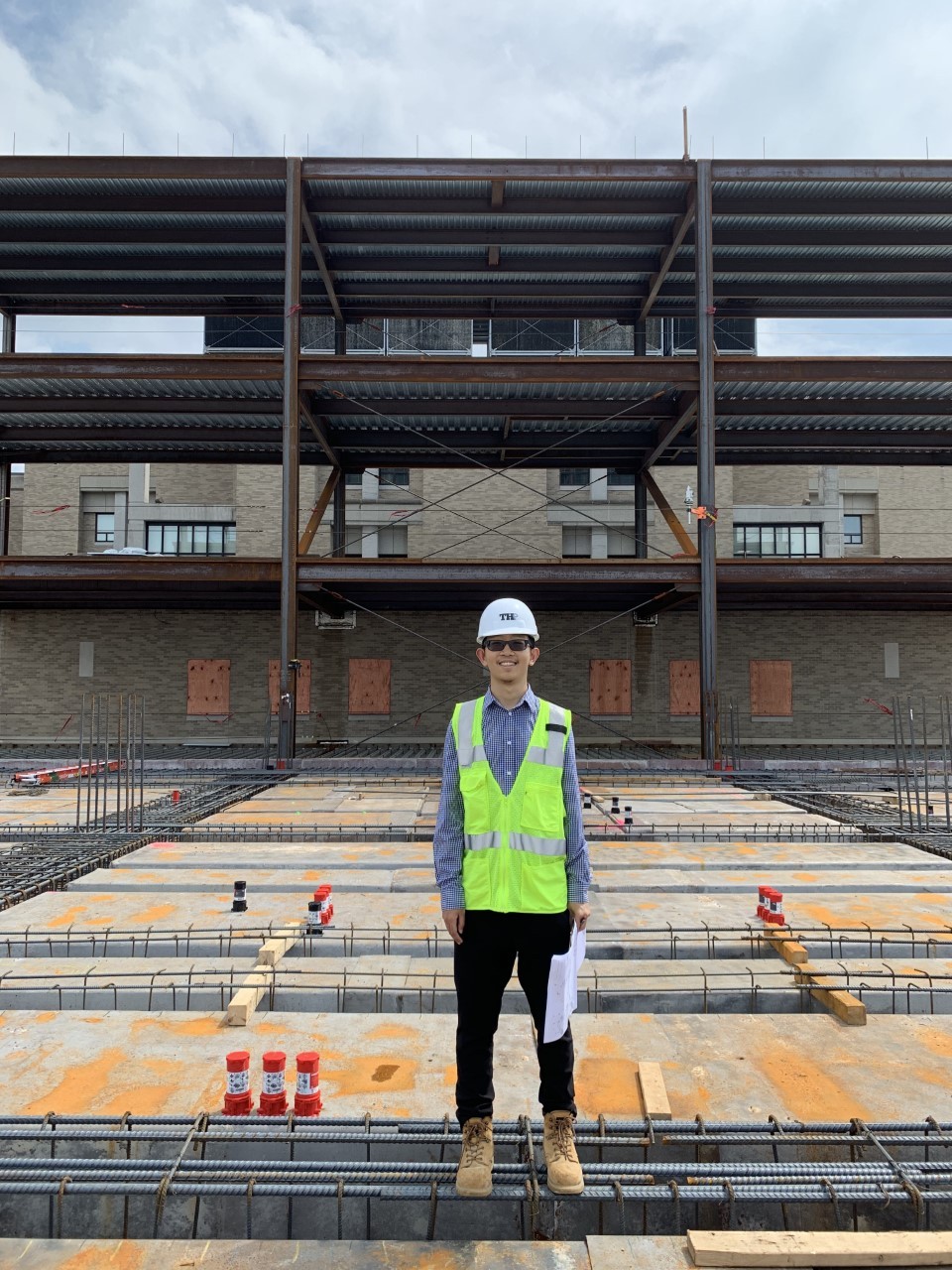 As a co-op, UC student S. Tong Ngann worked for the Ohio Department of Transportation and structural engineering firm THP Limited. He has also worked as a research assistant, submitted research papers, tutored peers, and served in several leadership roles. Originally from Cambodia, Ngann has overcome obstacles and become an outstanding student leader. He plans to attend graduate school and is considering offers from eight prestigious master's programs.
Anastasiya Chapko, Computer Engineering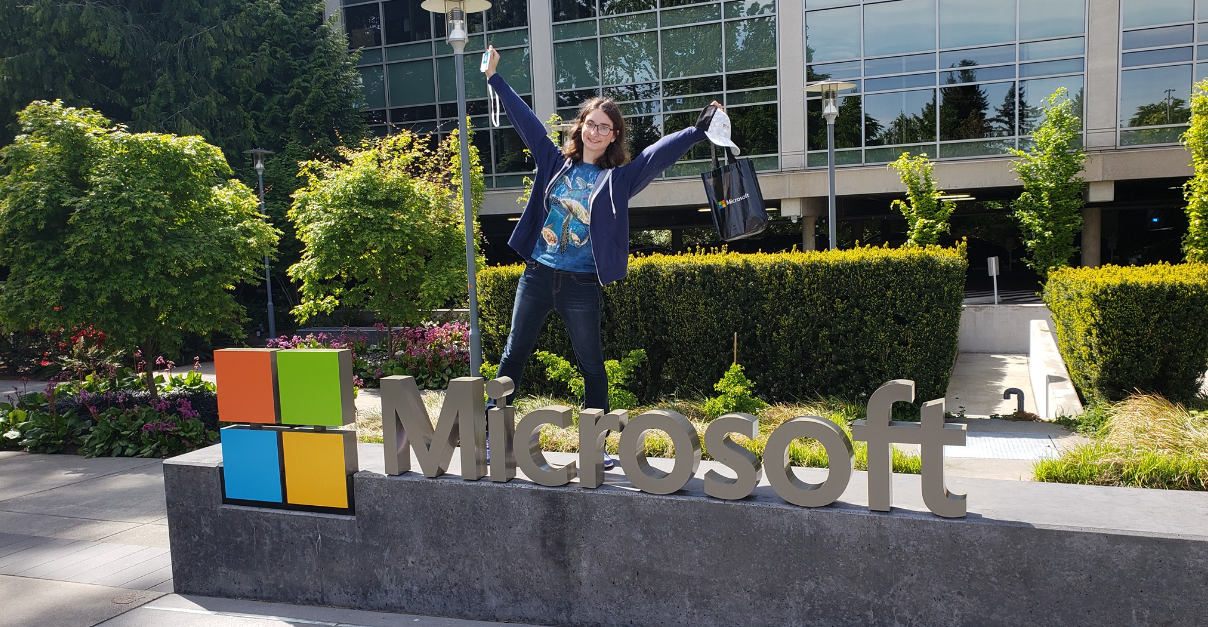 Anastasiya Chapko is a double major in Computer Engineering and Neuroscience. She completed co-op rotations at Fives Cincinnati, Backyard Brains and Microsoft. During her time at UC, she participated in undergraduate research as well as numerous volunteer opportunities. Upon graduation, Chapko will work for Microsoft as a software engineer.
Brian Rutherford, Computer Science
Throughout his co-op experiences at Cincinnati-based global payments processor Worldpay (now FIS Global), Brian Rutherford has worked to strengthen the company's co-op program and deepen the company's relationship with the university. Rutherford has been an outstanding mentor, leader and representative of both organizations, and his supervisors consider him an integral member of the Worldpay team.
David Douglas, Construction Management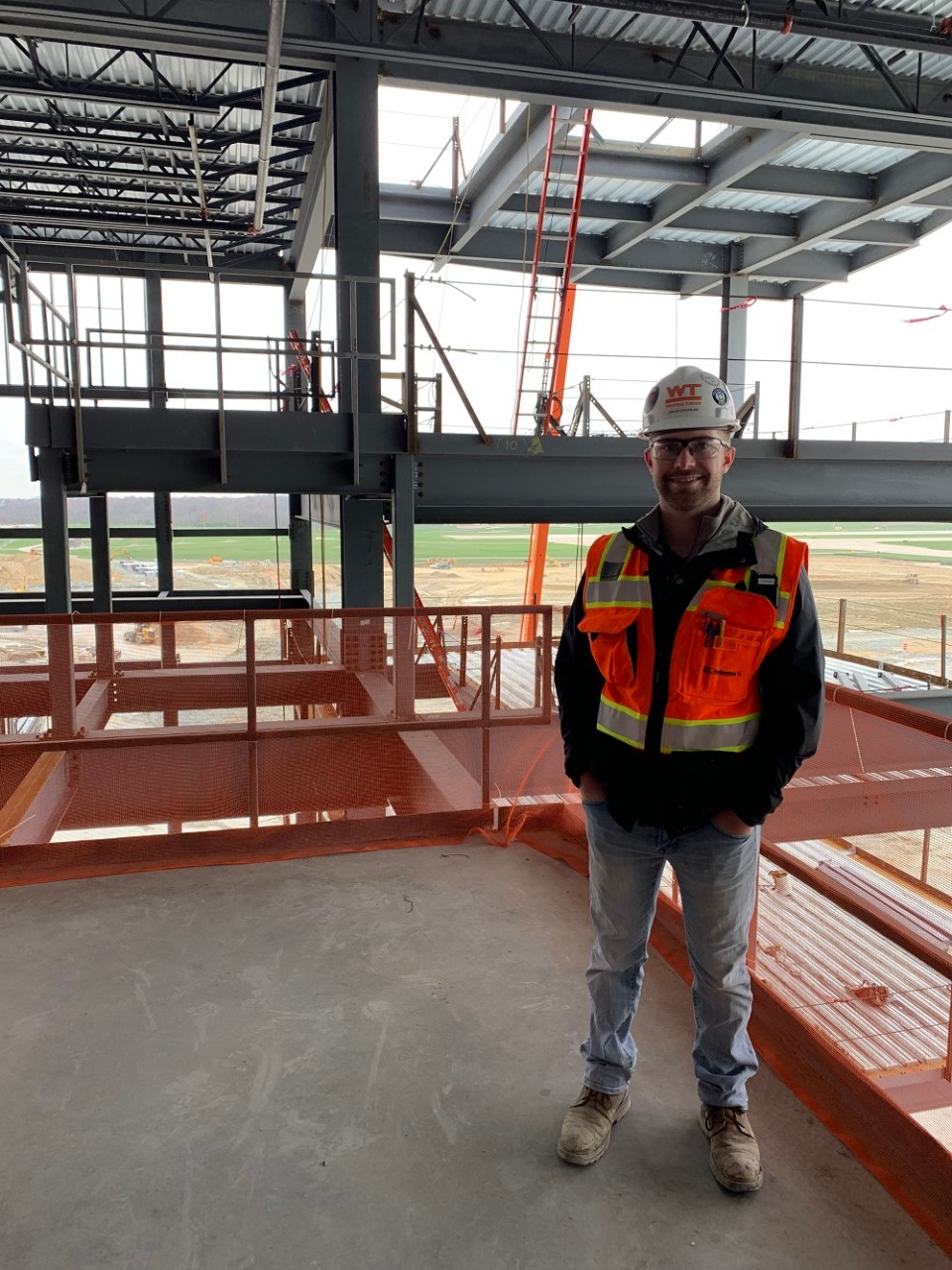 David Douglas completed two co-op semesters with Whiting-Turner in Cleveland, one with Helix Electric in California, and two more with Whiting-Turner in Denver.
A supervisor called him, "the best intern I've personally worked with – always willing to learn, got into the details, applied himself, took over actual duties of a full time Project Engineer."
Douglas credits the co-op program with giving him invaluable first-hand experience of his chosen industry and challenging him personally to go beyond his comfort zone. After graduation, Douglas will work at Whiting-Turner in Denver.
David Eubanks, Electrical Engineering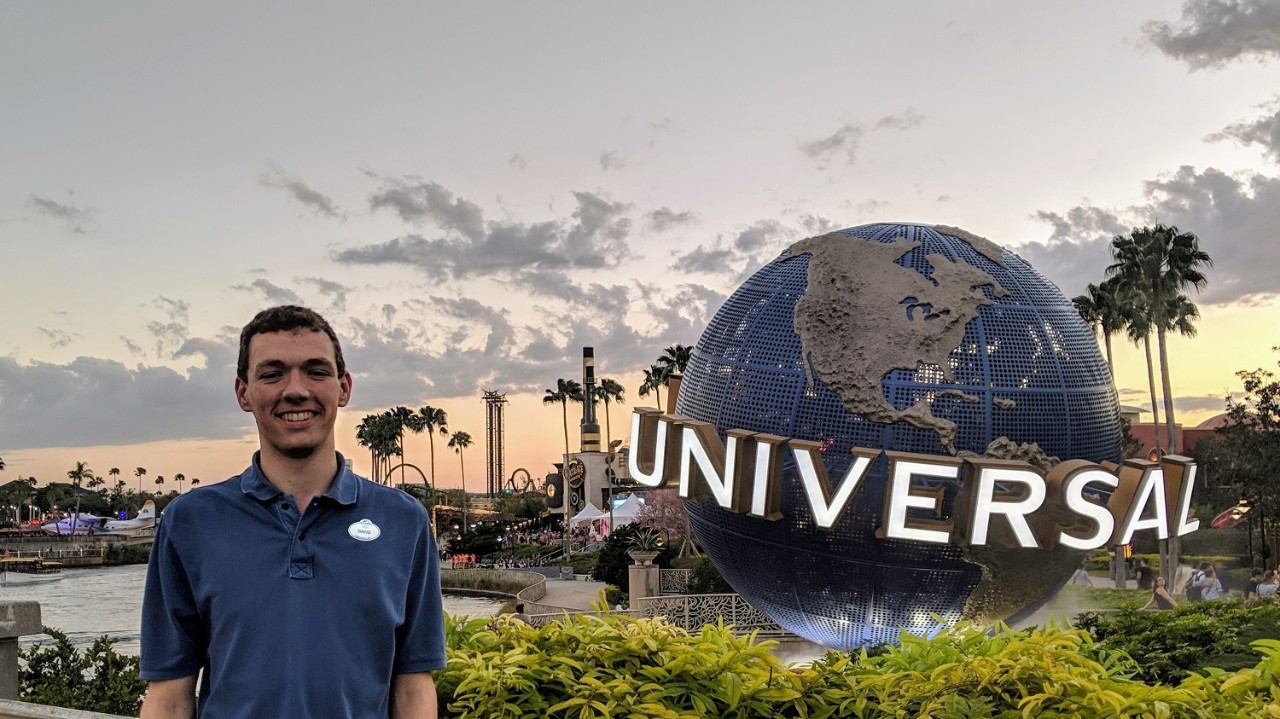 Cincinnati native David Eubanks persistently researched the amusement industry, even asking for a plane ticket to Orlando as a Christmas gift to attend an industry conference. At the conference, he networked to obtain experience, progressing from entry-level roles to an internship in Advanced Technology Interactives at Universal Creative in Orlando. Working in themed entertainment is a dream come true for Eubanks, where every day he gets to solve problems no one has tackled before with the goal, in his words, "of allowing people to forget about reality, enjoy the moment, and have fun." Read more of David's story.
Skylor Stewart, Electrical Engineering Technology
Skylor Stewart earned excellent reviews from his co-op supervisors at Balluff and RA Jones. One major project involved research and programming a six-axis robot to execute complex tasks controlled by a third-party controller. Stewart's supervisor was impressed by the quality of his work and level of professionalism and motivation.
Madison Alvarez, Environmental Engineering
Madison Alvarez is being recognized for taking initiative, challenging the status quo and creating lasting contributions at Kroger and GE Aviation, where she created company materials that are used today. Her global retro commissioning project at Kroger led to significant energy savings and cost savings of over $1.5 million.
Fredrick Schroeder, Mechanical Engineering Technology
Fredrick Shroeder completed his final two co-ops with DWG Inc. Consulting Engineers, where he served as a lead designer of the mechanical, electrical and plumbing systems for a large theater project. Schroeder plans to join DWG full-time upon graduation.
Faculty and staff in Experience-Based Learning and Career Education facilitate real-world work experiences for students, teach students to prepare for their professional lives, and provide career services to students and alumni. At the same time, we connect employers and external partners with the talent they seek in a variety of arrangements both inside and outside the classroom.
Featured image at top: Biomedical engineering student Charley Goodwin at Johnson and Johnson in Germany. Photo/provided