UC student recaps Formula SAE Michigan
Formula SAE is a design competition where student teams from universities around the world come together and compete against each other with their custom built race cars. One of the event locations is the Michigan international speedway. This year the FSAE event at Michigan was from May 8th through 11th.
As the competitions continue on the track, various companies showcase their tools/software that can be directly applied by the students to design their cars in what they call "skill shops." Siemens PLM was part of the ensemble of companies presenting there.
University of Cincinnati student Sumanth Nakka represented the UC-Siemens PLM Technology Center by presenting his work as a graduate assistant in the center. He showed how the students can use Simcenter Amesim to create a virtual model of their car and use that to conduct a simulation of a lap around their track of interest.
This tool will give the students a way to gather testing data from their car even without having to do test runs on the track. With Simcenter Amesim, they can focus on any subsystem of their car: Aerodynamics, Suspension, Engine and the great thing is that most of the models are already available as templatesin Amesim. Based on the feedback collected from the students, Nakka will be making a video of a sample simulation preview which will be posted on our website and the Siemens website/YouTube channel so that students from around the world are aware of this great tool.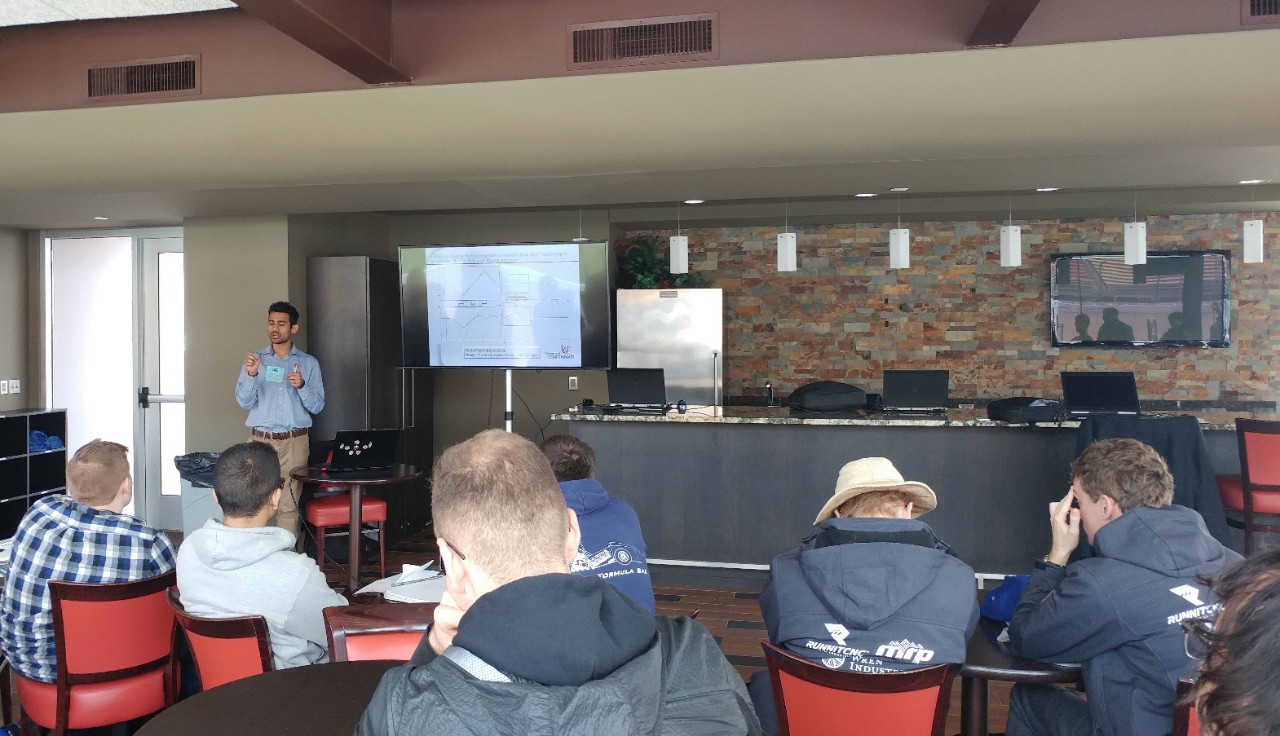 1
Join the Information Security Outreach Roadshow
December 11, 2023
The UC Office of Information Security announces the Information Security Outreach Roadshows, interactive sessions designed to enhance cybersecurity skills university-wide. Starting January 2024, the program covers key topics like password management and phishing awareness, fostering a stronger digital security community at UC.
3
Local 12: UC stroke study aims to give patients more treatment...
December 8, 2023
The University of Cincinnati's Pooja Khatri and Eva Mistry spoke with Local 12 about the SISTER trial that will test a new drug to treat patients with strokes who are not eligible to receive traditional treatments due to timing factors or risk of complications.
Debug
Query for this