Siemens PLM, UC host progress review meeting for simulation center
Stefan Jockusch (vice president, strategy), head of the Siemens PLM visited the University of Cincinnati's Siemens Simulation Technology Center and interacted with members.
UC College of Engineering and Applied Science professor Jay Kim gave a presentation to the strategy team about the vision of the simulation center and how UC plans to integrate the Siemens PLM tools into the academic curriculum at UC and share the academic package built with Siemens.
Additionally, UC engineering professor Sam Anand went into detail about the academic modules he has developed for the course "CAD for Manufacturing" using Siemens PLM tools and his research work in the field of additive manufacturing.
Graduate assistants working in the simulation center presented examples of problems they have developed for different courses in which they have implemented the PLM tools. It was followed by a working lunch and discussion about future plan for the simulation center.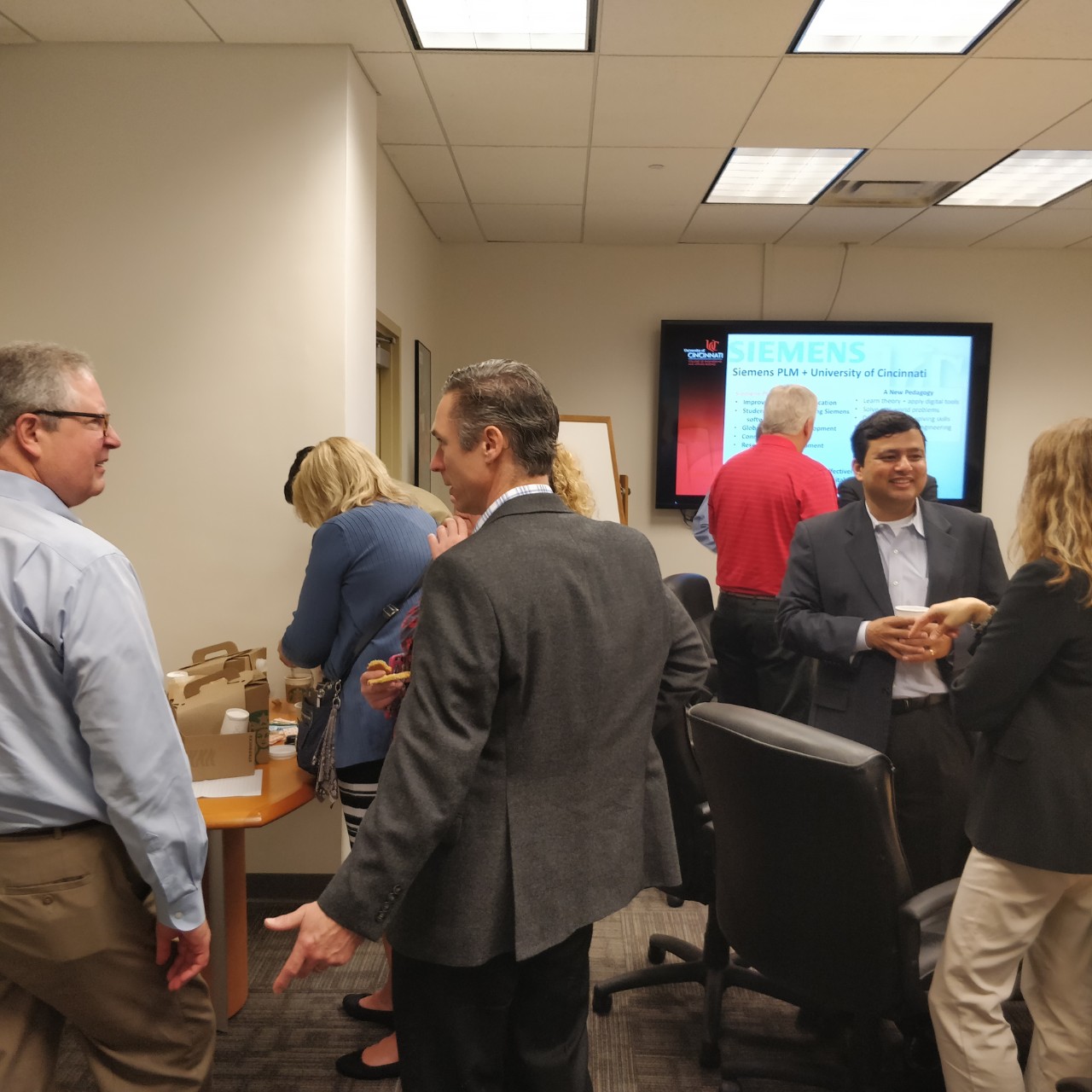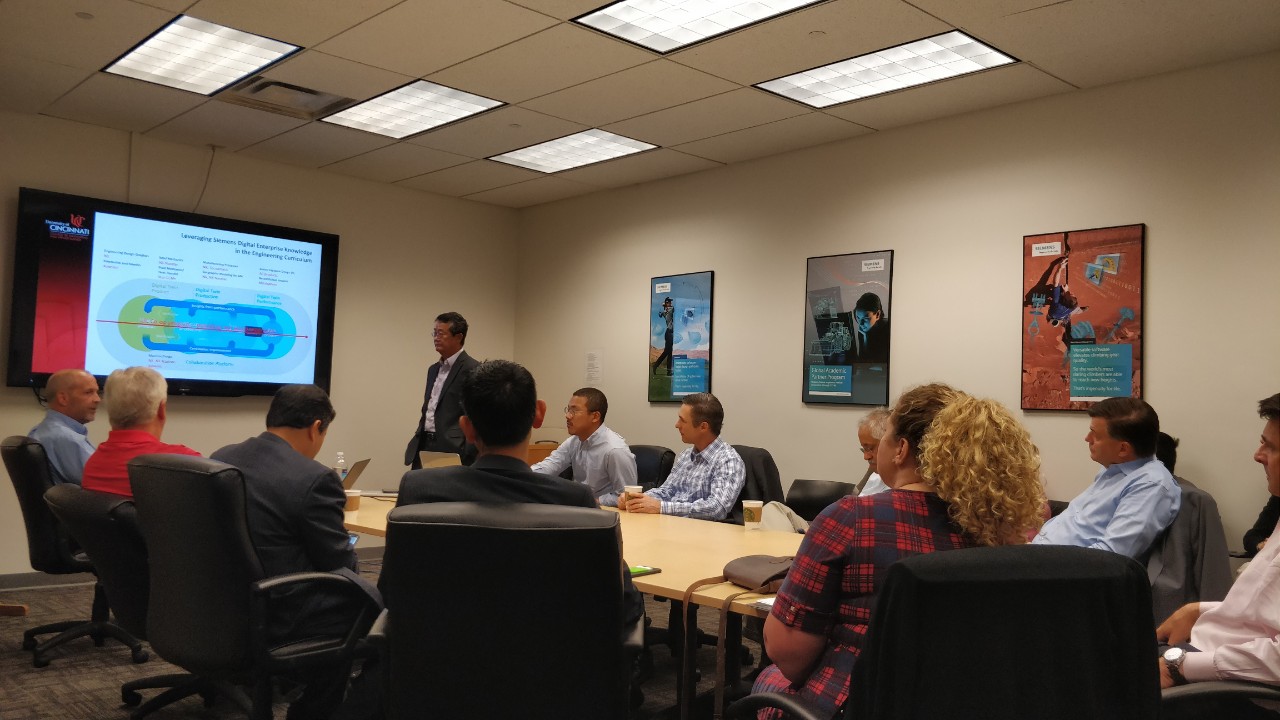 1
Join the Information Security Outreach Roadshow
December 11, 2023
The UC Office of Information Security announces the Information Security Outreach Roadshows, interactive sessions designed to enhance cybersecurity skills university-wide. Starting January 2024, the program covers key topics like password management and phishing awareness, fostering a stronger digital security community at UC.
3
Local 12: UC stroke study aims to give patients more treatment...
December 8, 2023
The University of Cincinnati's Pooja Khatri and Eva Mistry spoke with Local 12 about the SISTER trial that will test a new drug to treat patients with strokes who are not eligible to receive traditional treatments due to timing factors or risk of complications.
Debug
Query for this