UC's Siemens Simulation Technology Center participates in national conference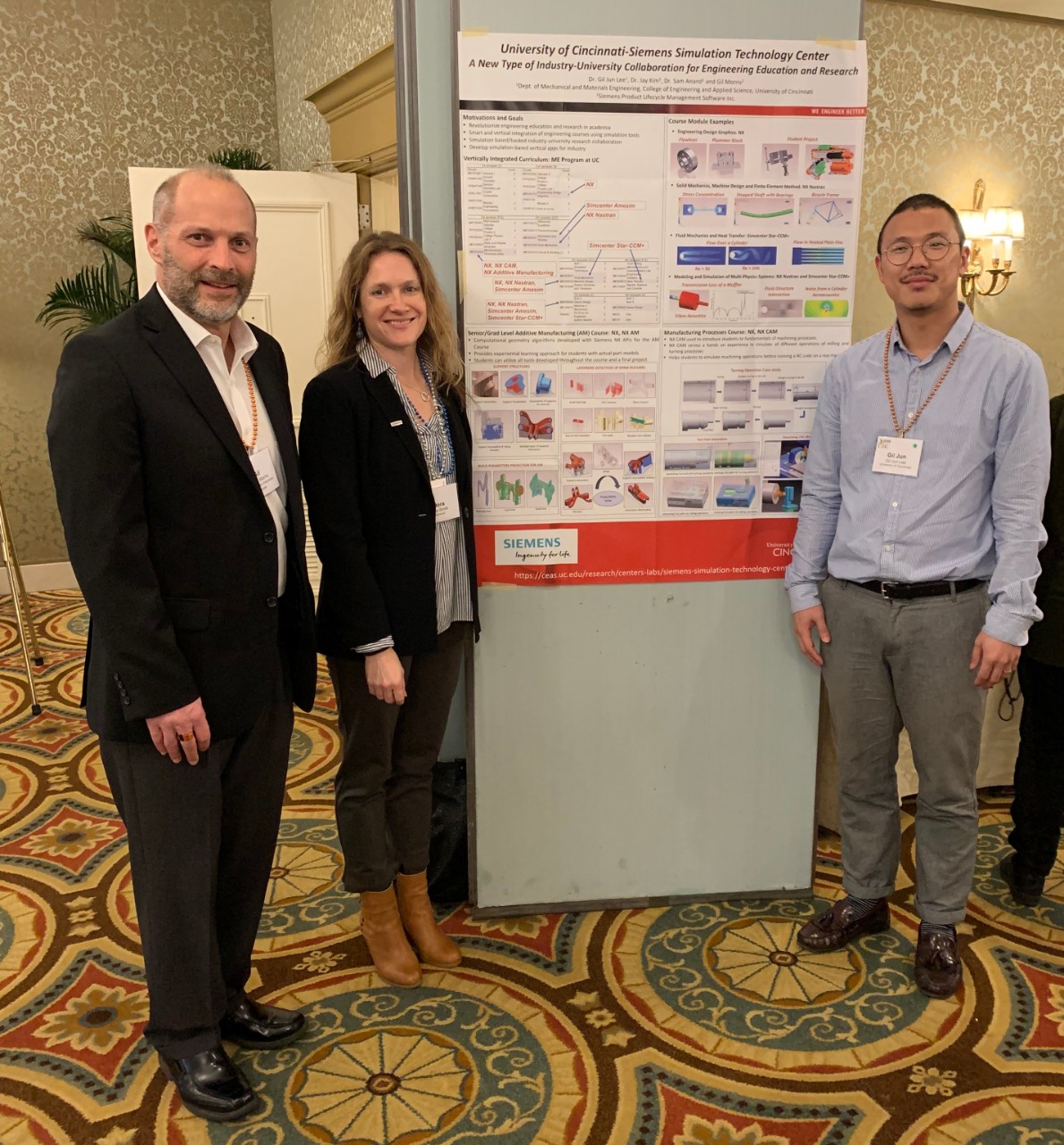 University of Cincinnati visiting assistant professor Gil Jun Lee, Ph.D., attended the American Society of Engineering Education's conference for industry and education in New Orleans.
He was joined by Dora Smith and Gil Morris from Siemens PLM team. This conference was organized by various divisions that work to collaborate academic, industry and government programs and partnerships.
Lee presented the poster of the simulation center at the conference highlighting the role of the simulation center in integrating Siemens PLM software's in Academic curriculum at UC.
The poster detailed how various Siemens PLM software's are integrated into coursework starting from freshmen year till senior year and graduate level courses. Along with course work, Siemens PLM software's are also used for research work and we are also developing apps for additive manufacturing.
This new approach of teaching is helping students get co-ops and connect to the industry where simulation software is used extensively. The new graduate engineers are better prepared to attack real-world problems in industry.

Learn more about the poster and abstract.
1
Join the Information Security Outreach Roadshow
December 11, 2023
The UC Office of Information Security announces the Information Security Outreach Roadshows, interactive sessions designed to enhance cybersecurity skills university-wide. Starting January 2024, the program covers key topics like password management and phishing awareness, fostering a stronger digital security community at UC.
3
Local 12: UC stroke study aims to give patients more treatment...
December 8, 2023
The University of Cincinnati's Pooja Khatri and Eva Mistry spoke with Local 12 about the SISTER trial that will test a new drug to treat patients with strokes who are not eligible to receive traditional treatments due to timing factors or risk of complications.
Debug
Query for this