UC International launches virtual projects with global partners
The University of Cincinnati sponsors three new virtual education initiatives with global partners
UC International is launching three new virtual initiatives beginning this month with the University of Cincinnati's international strategic partners.
The COVID-19 pandemic has upended the traditional ways that universities are fulfilling our global educational missions.
The three virtual projects are designed to provide new global opportunities to our students, communities, alumni and faculty—both now, while international travel remains restricted, and in the future, as we collaborate in the new online/hybrid environment of higher education.
The initiatives embody the University of Cincinnati's Next Lives Here vision of leading urban public universities into a new era of innovation, inclusion and impact.
For students, a virtual global student lounge
The pilot of this student-run virtual discussion group connects interested students         across countries, cultures and disciplines to explore issues of global public health.
For alumni and other community members, a global business short course
This free online course introduces professionals from diverse cultures, academic fields  and life experiences who have been economically affected by the pandemic to current international business concepts. It is taught by experts from UC and our university and industry partners.
For faculty, a mini-conference on "Best Practices for Innovative Teaching and Engaging Students during the COVID-19 Pandemic"  
Responding to needs expressed by our partner universities around the world, this transdisciplinary conference, hosted by UC, will highlight innovative methods and new scholarship on teaching.
In addition to sponsoring these three initiatives, UC International has also refocused the annual call for proposals for the faculty/staff International Incentive Grants.
Piloted in 2019, the grants were created to support faculty and staff travel to UC's strategic partner institutions for work on research, academic programs or other key collaborations.
This year, they will fund proposals for innovative virtual collaborations in research, scholarship, teaching or other projects that engage students. The goal is not only to promote UC's global partnerships during the pandemic but to create sustainable initiatives for the future. The deadline for proposals was last Friday.  
Working with UC's strategic partners
UC's strategic partnerships are university-wide partnerships that engage multiple programs and colleges and secure the commitment of the administrations of both institutions.
"These are partnerships that are both broad and deep and that are sustainable," said Vice Provost for International Affairs Raj Mehta, Interim Vice Provost for Graduate Studies and Dean of the Graduate School.
"They enrich international opportunities for our students and bring our researchers and scholars together across disciplines. They give us scope to work on the complex challenges of the global future. Since they are long-term, they allow us to invest in innovation and to mitigate risk in times like these."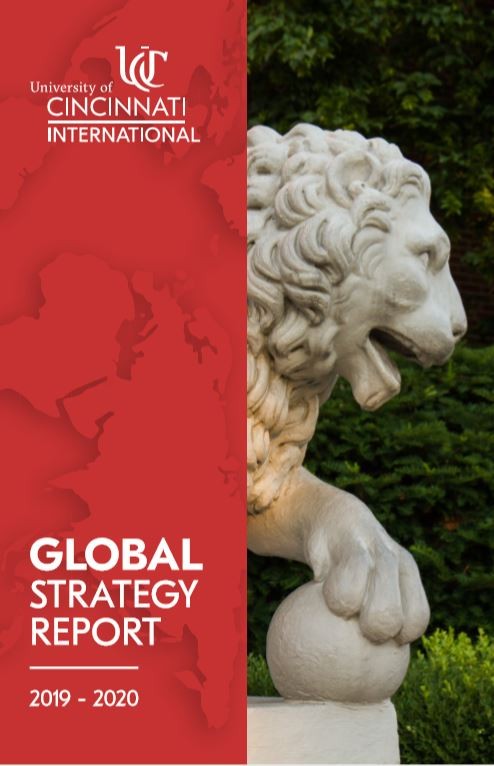 The University of Cincinnati has pursued a focused approach to global partnerships since 2012. UC currently has thirteen strategic partners around the world and is in the process of developing relationships in important regions with other universities that share our values. Three of these comprehensive partnerships—with Université Internationale Casablanca (Morocco), Christ (Deemed to Be) University (India) and University Alliance Ruhr (Germany)—were new in 2019-20, a culmination just before the pandemic struck of several years of work.
Discussions with these partners and developing partners while campuses shut down one by one around the world last winter revealed a strong desire on all sides to sustain these valued connections and to find ways to move forward on collaborations without the loss of momentum.
UC International's directors decided to take the lead, creating the current initiatives to meet the expressed need.
"We and Raj brainstormed about ways we could continue to engage our faculty and staff, our students and our larger communities, including our alumni. We came up with these three ideas," said Jenni Kim Sutmoller, director of UC's international strategic partnerships for the Americas, Asia-Pacific, and Europe.
"Our partners have been extremely supportive of these virtual initiatives. We are very excited to have participation from institutions around the world on each of these three initiatives, making them truly global," said Ana Vamadeva, Sutmoller's counterpart for China, India, the Middle East and North Africa, and Sub-Saharan Africa.
Virtual global student lounge
For the student project, UC International has developed a virtual global student lounge, modeled partly on the digital lounges created by the University Honors Program.
While student travel is prohibited, the lounge offers current students the chance to interact with peers around the world. Such international opportunities are a central value for many of UC's academic programs, which are reworking faculty-led study abroad into joint online classes, virtual guest lectures or other collaborative experiential learning.
As Sutmoller and Vamadeva were in the process of identifying potential topics of global student interest for the lounge, Charles Schubert, director of the Global and International Medical Education elective for fourth-year students in the College of Medicine, introduced them to two third-year undergraduate students in the Medical Sciences program, Nithya Trichy and Sai Reddy.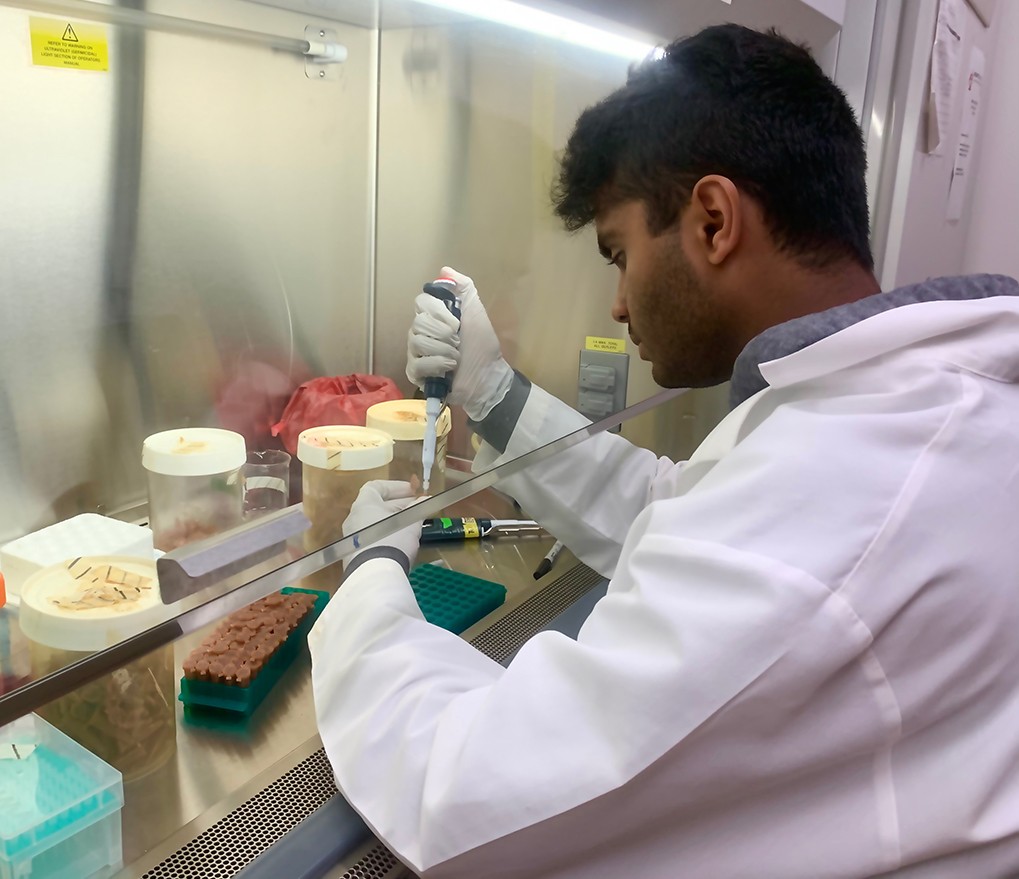 Trichy and Reddy had just founded a new student group, the Global Health Advocates of UC, and asked Schubert to be their group's faculty advisor. The two share a passionate interest in global health, including issues of food insecurity, homelessness, infectious disease and healthcare access. Trichy, who plans to pursue oncology, is minoring in global health and nutrition science. Reddy, who plans a career in pediatric neuro-oncology, minors in public health and global health. The COVID pandemic intensified their interest in understanding the direct experience of people in communities affected by systemic global health issues.­
Sutmoller and Vamadeva decided to focus the pilot virtual lounge on global health and asked Trichy and Reddy and the GHAUC to facilitate.
"COVID was impacting people's abilities to get their voices out and people's abilities to impact their regions. And so we wanted to use individual students' voices and bring out that perspective, bring the students' perspective on COVID-19 to life through our organization. That was our initial idea. And it evolved into something that we honestly didn't foresee," said Reddy of the lounge's new global incarnation.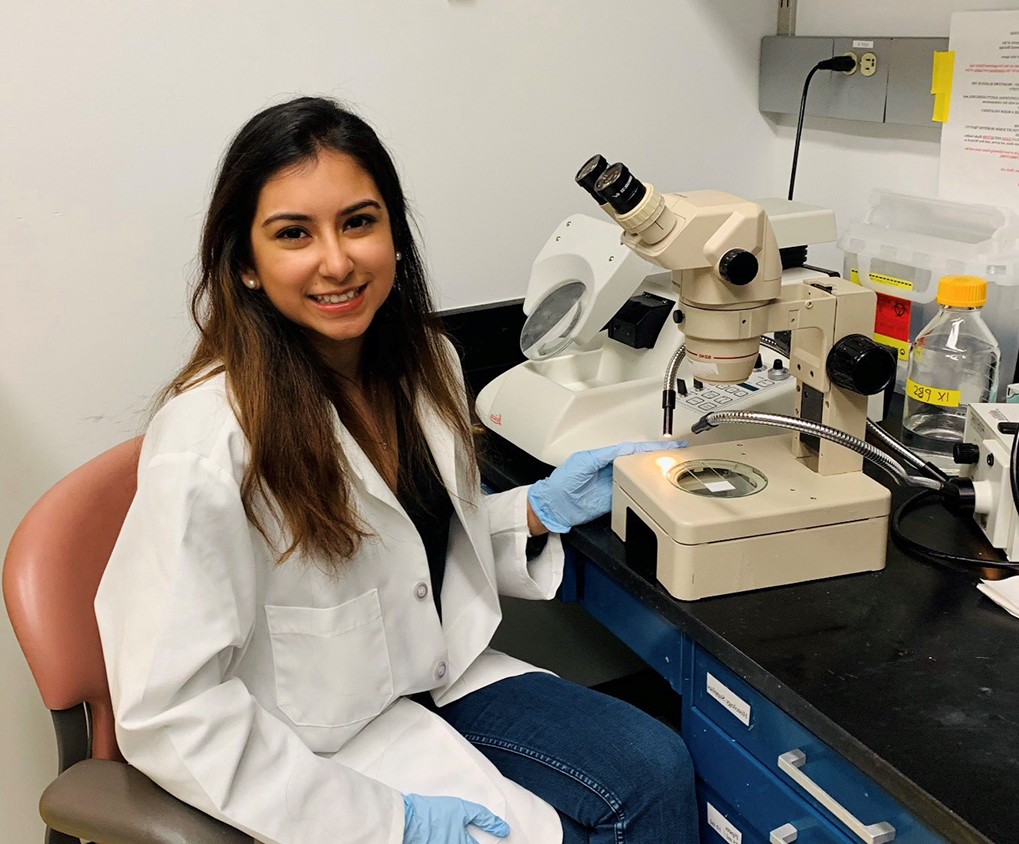 Trichy said, "We also hope that by participating, they would become more informed global health advocates. We believe students can learn something and gain experience out of this, empowering them to effect change and continue advocating for global health in their own communities, beyond our organization."
The lounge has evolved into a student-led, non-credit experience on a platform called Linkr, which allows blogging, with monthly live discussions via WebEx. Some 30-40 UC students from a range of pre-med and healthcare professional tracks, as well as students from DAAP with an interest in medical design, have joined GHAUC and the lounge. An equal number of students from India, Australia, Ghana, Ethiopia, Botswana, Canada, France and Germany have signed up for the lounge; altogether, about 150 expressed potential interest.  
A kickoff meeting took place this week. Students are expected to participate in synchronous monthly meetings and contribute to discussion threads on monthly topics. GHAUC leaders will lead the discussions and manage the group's website and social media, which will feature editorials highlighting a range of global student viewpoints. Sutmoller and Vamadeva will offer the GHAUC students staff support, with the assistance of UC International Study Abroad Assistant Director Crystal Craycraft.
"We're honestly really excited to see how it turns out, engaging with all these students and getting their perspectives," said Reddy. Both he and Trichy envision real-world opportunities for international experiences once travel restrictions lift, either through GHAUC's NGO partner Medlife or by fundraising to help make opportunities mutual for students through the partner universities.
"Running these global health lounges and being successful will make our partnerships with these universities more impactful…. It will basically help create a global network that we're really passionate about," said Reddy.
The pilot lounge will run through May 1. Sutmoller and Vamadeva hope to expand it to other topics of global student interest in future.
Global Back to Business short course
The second virtual initiative launched this month is the Global Back to Business short course.
This free online course is modeled on the face-to-face "upskilling" course designed by the Lindner College of Business for business people thrown back on the job market during the economic downturn of 2008-2009.
The global course targets mid-career professionals in the community, including alumni, who have been economically affected by the pandemic. It runs Oct. 9 - Nov. 7, with ten 90-minute Zoom sessions on Fridays and Saturday mornings.
The sessions are taught pro bono by professors from UC and seven of our strategic and developing partner universities around the globe, plus one Cincinnati industry partner who participated in an earlier Back to Business course. They cover a wide range of current international business topics. Each session includes 30 minutes of Q&A, which participants are finding very engaging.
"It's truly a global experience," said Sutmoller. "Not only do our faculty come from institutions in seven different countries, our class is also global. We have about 65 students from 15 countries, and they're from a variety of professions and disciplines. Our partners all used different means to recruit participants, and they're a fascinating group."
Dr. Amitabh Raturi, professor emeritus of Operations, Business Analytics, and Information Systems, who developed the original course, helped to develop this virtual global version as well.
"We've been at it for about 13 years, and I tell you, every session of Back to Business brings a new sense of excitement to the University of Cincinnati, and this time to all our sister universities, our partner universities, who have volunteered to teach in the program," Raturi said. He described Back to Business as "the purest form of education," because faculty are volunteering their time and students are participating for free and without credit.
"So there is no utility other than knowledge itself," he told the participants on the first day, "and I hope you can gain that utility in this process."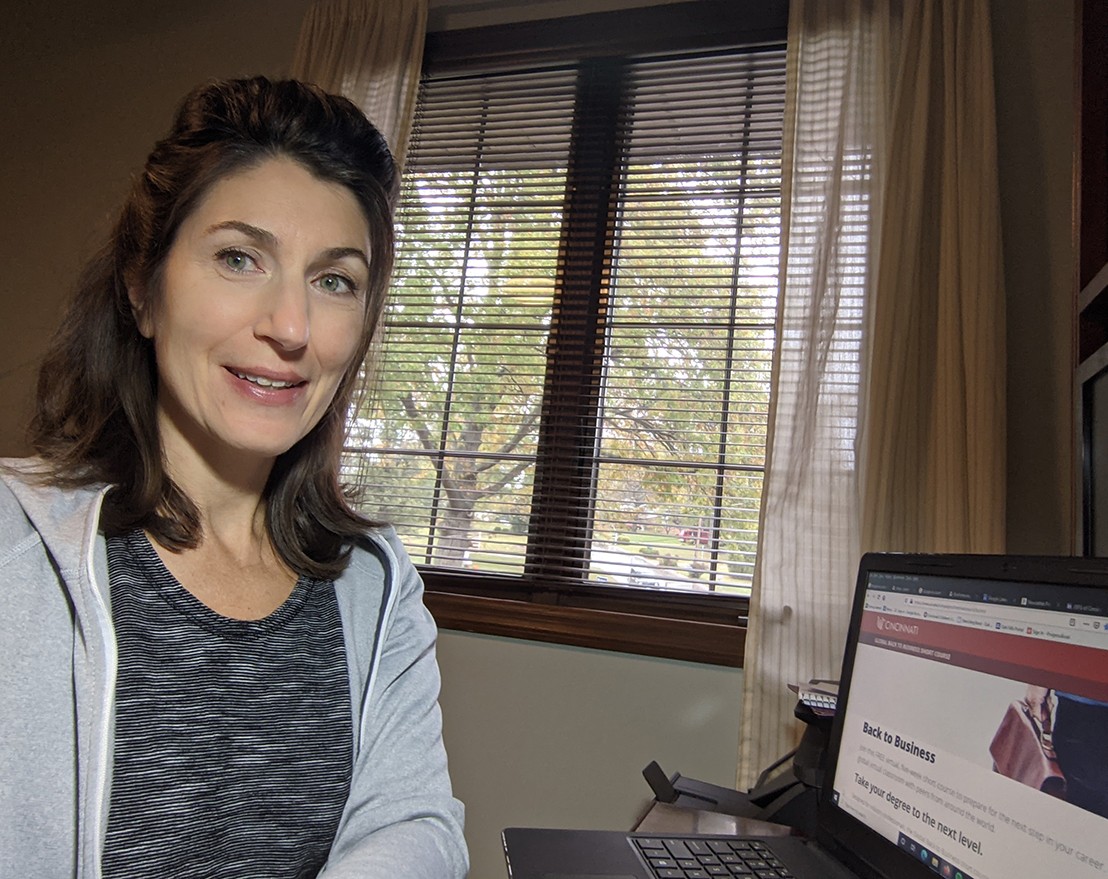 A sense of openness to the experience seems to be common among the people who decided to take the course.
Jennifer Schroer is a Cincinnati instructional design professional. She originally planned to enter academia as an English professor but worked in instructional design for more than twenty years, learning on the job in an industry that essentially developed within the same period.
Furloughed because of the pandemic from an HR education company, she has been exploring international job opportunities.
"I heard about [the course] through the Job Search Focus Group of Cincinnati. Professor Raturi had posted about it there. I read the description the day the applications were due. The target audience was people with degrees and business experience but no business training, and I thought, 'That's me, and I have time.'
"It was a great opportunity to increase my business acumen, and not only my business acumen but my global business acumen. Mostly, I've been working domestically. Also, just on a personal level, it's easy for people to get stuck in their own worlds. But work is becoming increasingly global. Why not broaden my view and think about work from a global perspective? Maybe I'll learn something that I can apply whether I'm working globally or domestically."
An early session taught by Velimir Srića, from the University of Zagreb, on how values manifest in behaviors and drive outcomes for better business immediately resonated with Schroer.
"The topic of that session did feel very relevant for my line of work. In the learning and development profession, we focus on behavior change. Last weekend's session talked about how our values show up in our behaviors and lead to outcomes. It's important to consider the role that mindsets and values play when [we're] designing training programs."
Schroer has enjoyed the chance to see and hear from the other students from around the globe who are participating in the course. "It was a unifying experience, a way to bring people together in a time when we are all kind of cloistered. I really appreciated that."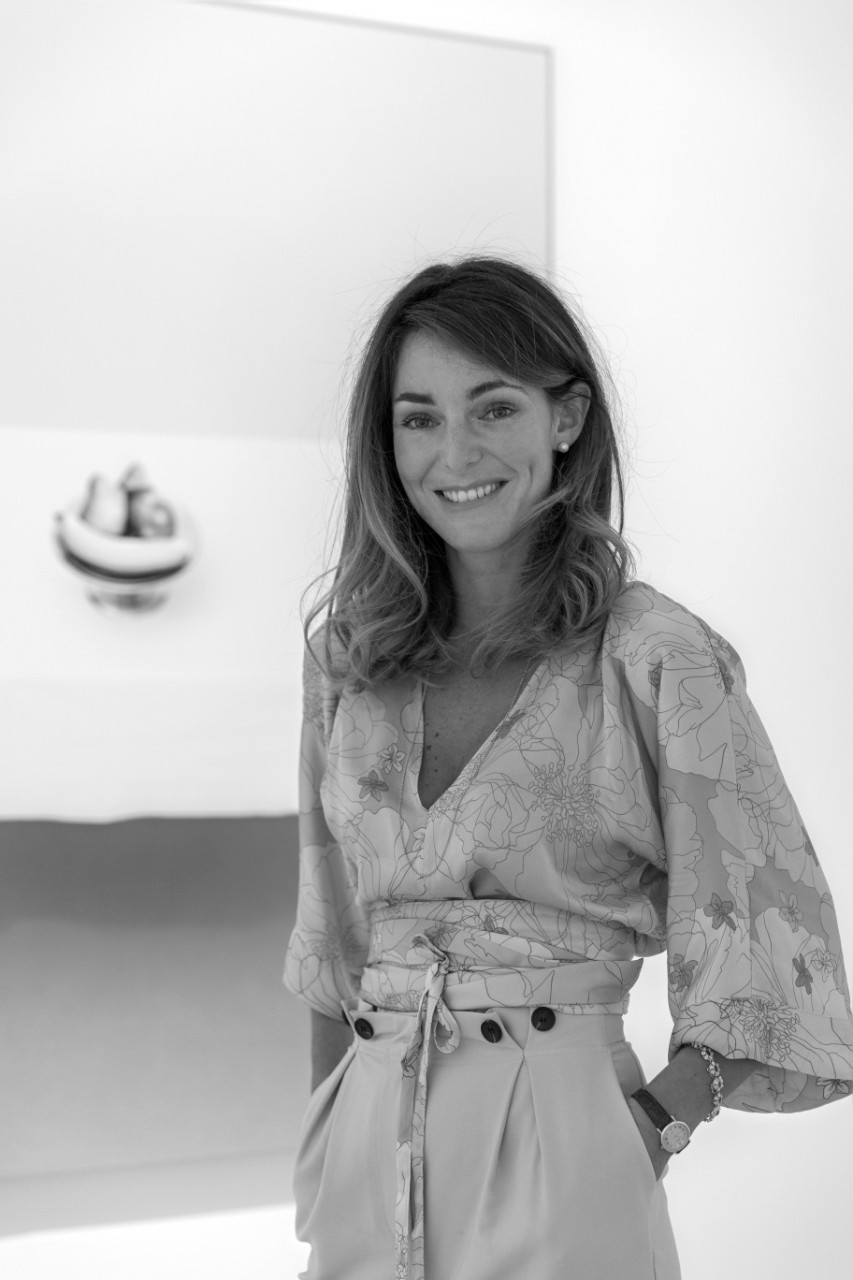 Chiara Ianeselli is a doctoral student in the analysis and management of cultural heritage at the IMT School for Advanced Studies in Lucca, Italy. She is pursuing a career as a curator, working with museums, artists, galleries and foundations.
The closure of libraries and cutbacks to scholarships and fellowships have had serious impacts on her research. Travel to study and work has come to a halt.
"I'm really worried. I'm actually applying to some fellowships that might be postponed or even cancelled. An exhibition I curated was going to open on the 6th of April—it eventually opened on June 26th—and then on the 10th of April I was supposed to go to New York University [for research]. … The research travel got postponed to September, and now it's postponed to March 2021. I got funding for it, and it's horrible, because probably I'll have to return the funds that I got, scholarships and so on.
"There's a lot of documents that are not accessible online. They are not going to be scanned. Research is on hold, and it's a very serious matter, for me and for a lot of other fields."
Ianeselli is also concerned about changes to her profession and the move of art exhibitions into the virtual realm. She calls online viewing rooms "very cyber, ghostly, squared but immaterial. …You get everything flat. It looks like the same thing on Amazon."
Like Schroer, she hopes that the Global Back to Business course will push her to think outside the box, and she hopes it will give her ideas of how to monetize her work ethically. She sees herself as "a little bit of an outsider," given that she has no business training at all, but she appreciates the cross-pollination an intercultural experience like the course offers, especially as new lockdowns loom in Italy.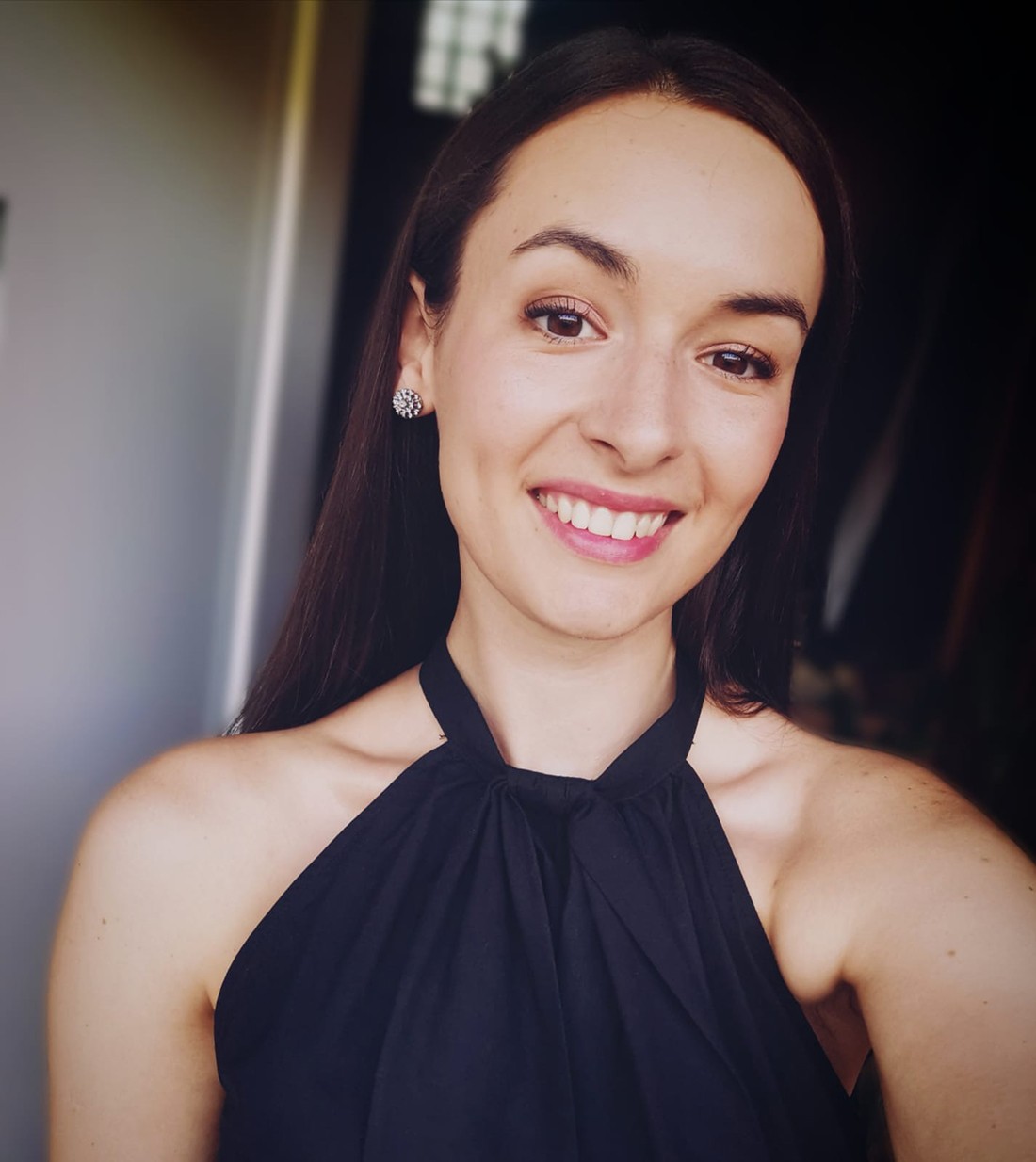 Ines Dolanjski's professional life has also been directly affected by pandemic. The Croatian earned her degree in aeronautics from UC's strategic partner the University of Zagreb. She lost her job when the airline she worked for closed down its Zagreb office.
"Right now, I'm in a very difficult position, because everything I learned and everything I did revolved around aeronautics and aviation. Now this profession is in such a decline, and it's so hard for me to find a job, even in the transport sector. Before I got the email [about the course from UZg's alumni association], I started to look at other professions, like IT, graphic design or learning new languages."
Like Schroer and Ianeselli, Dolanjski is happy the course pushes her outside her box.
"They're really trying to change our mindset to think of this pandemic as not only a bad thing. To learn from it, to gain some experiences, and to think of the opportunities that may arise from it. I really hope to get as much as I can to change my mindset and grow on a personal level."
After the business course concludes, UC International's directors and their global counterparts hope to explore additional courses on global topics.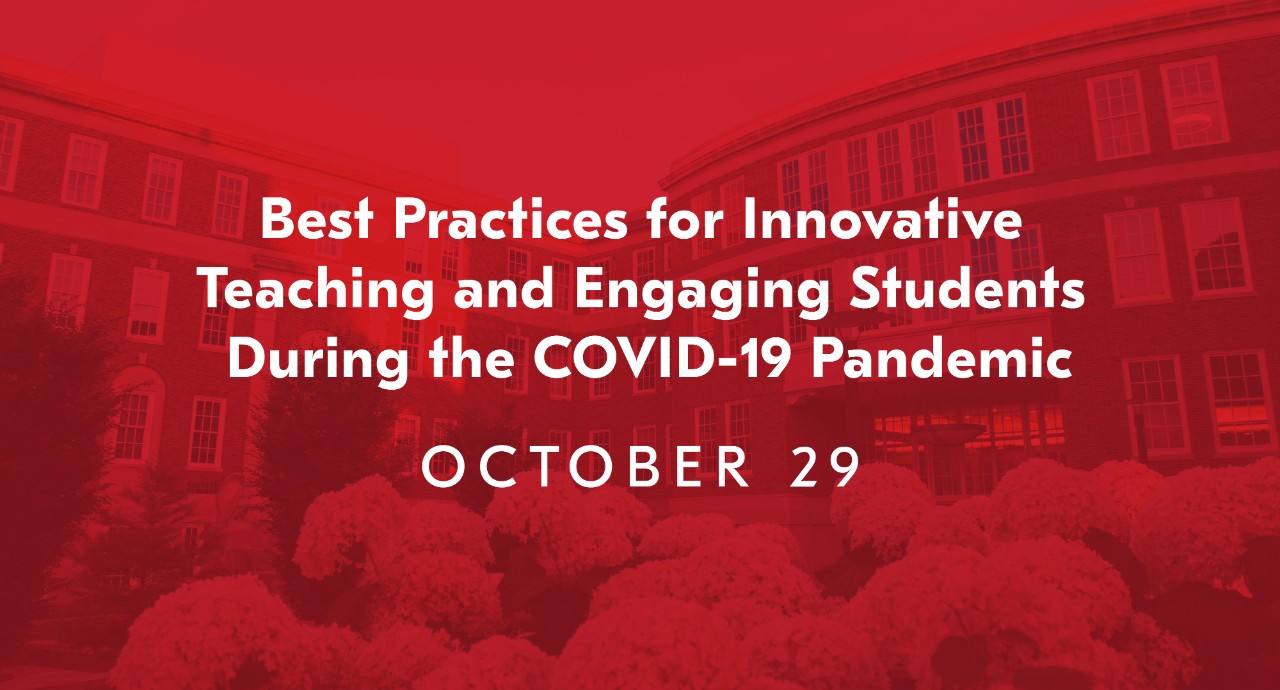 UC International's third virtual initiative is a multidisciplinary mini-conference series.
Travel restrictions have limited networking and professional development opportunities for faculty around the globe.
At the same time, the safety precautions required by the pandemic have disrupted traditional models—and traditional collaborations—in research, scholarship and teaching. UC International's directors heard repeatedly from our partner universities about their struggles to adapt to the new environments of higher education—how to teach digitally in STEM fields or the arts or in regions where technology access is complicated, for example.
To meet the need, UC International is sponsoring a series of free virtual mini-conferences for faculty of our partner universities.
The first, on October 29, 7:30-10 a.m. EST, focuses on "Best Practices for Innovative Teaching and Engaging Students during the COVID-19 Pandemic."
This interdisciplinary conference will feature ten pre-recorded "lightning talks" by faculty from our global partners and one international association. Topics range from the use of new technological tools to the application of principles from relevant disciplines, best practices from successfully adapted classes and new research on the pivot to online/hybrid teaching.
The platform for the conference was custom-built by the IT Solutions Center in CECH. Real-time Q&A chat and discussion board "rooms" for each session that will remain live after the close of the conference will encourage continued interaction among partner faculty. Conference information and signup are now online.
"Now is the moment for scholarship like this, to collaborate on the technologies and models and success stories. We're very excited to see what people are working on and what is going well," said Vamadeva.
Faculty with ideas for other current topics of global, multidisciplinary intinterest for future mini-conferences should contact Vamadeva or Sutmoller.
Grants for virtual collaborations
The revamping of the International Incentive Grants is the final virtual project taking shape this month. The grants committee is currently reviewing this year's proposals submitted for funding.
"Even after some sense of normality returns after the height of the pandemic, we want to take advantage of innovative ways for our faculty and staff to collaborate," Sutmoller said. "There are so many ways we can strengthen our partnerships and offer new global opportunities to our students and our scholars. Innovation is the way forward as we see more and more change in our environment in higher education."
The incentive grants have helped the University of Cincinnati build strong and sustainable partnerships in new parts of the world and in new research and programmatic areas.
Many of last year's awards unfortunately went unused due to the sudden COVID-19 travel restrictions, but the grant winners will be given priority for future funding once those restrictions lift.
Discover what's Next virtually
UC International's 2019-20 Global Strategy Report is available on OneDrive.
Featured image: A student from Morocco joins the Global Back to Business course online.