UC students named Stanford University Innovation Fellows
Four chosen to serve as advocates for change in innovation at UC
This program, run by Stanford University's Hasso Plattner Institute of Design, involves students from universities across the globe who are nominated by faculty and administrators and selected through an application process each year. This is the first year that UC students have participated, making these four students the first-ever UC-affiliated University Innovation Fellows.
Fellows from UC include:
Haley Rich, industrial design, College of Design, Architecture, Art, and Planning, 2023

Lily Stewart, English, College of Arts and Sciences, 2023

Jonathan Raj, biomedical engineering, College of Engineering and Applied Science, 2024

Yulia Martinez, computer science, College of Engineering and Applied Science, 2023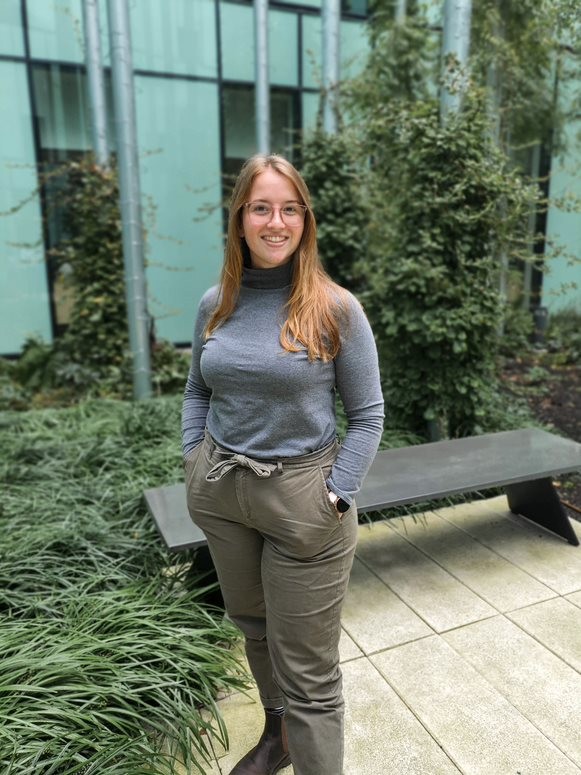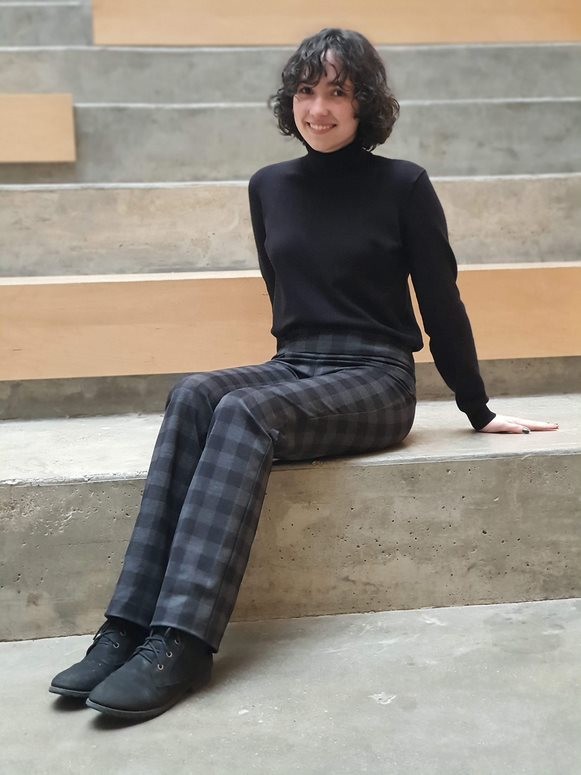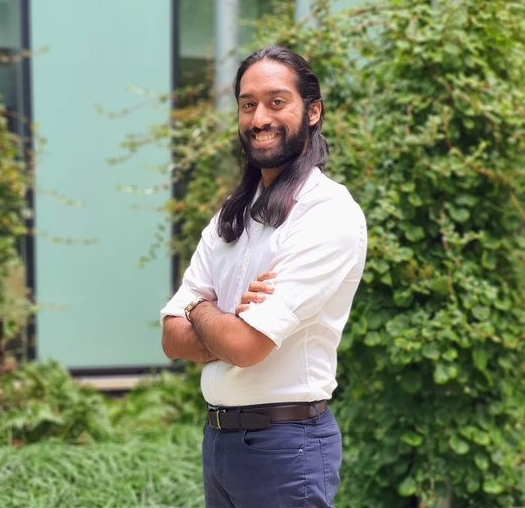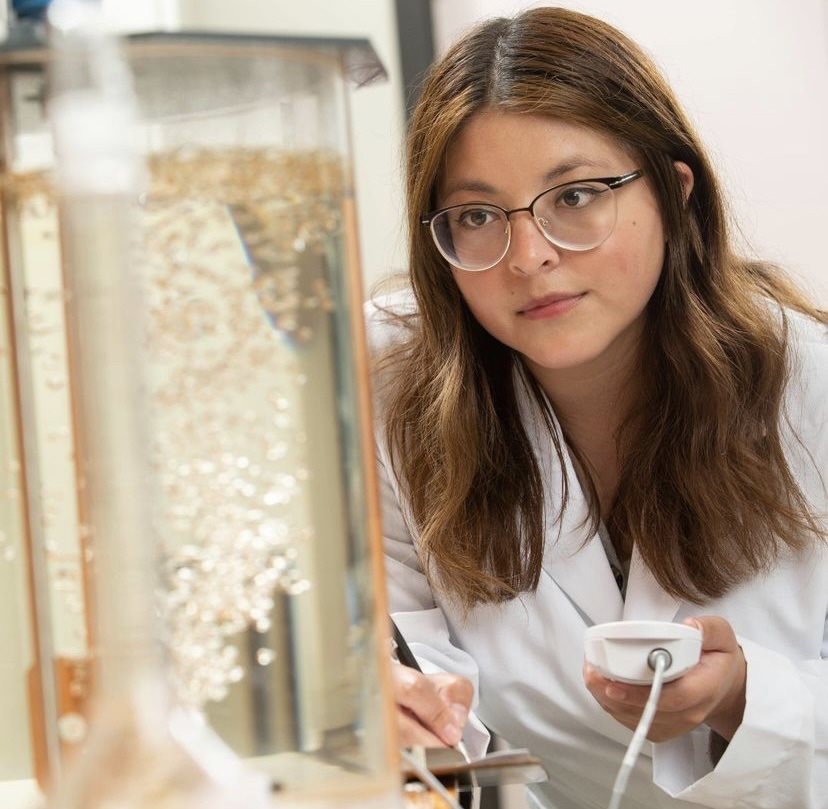 "It's been incredible to watch a group of students with different backgrounds, majors and experiences work together and challenge one another to reach their fullest potential," says Aaron Bradley, UC associate professor in career education and University Innovation Fellows faculty member. "The training they received through this program taught them how to listen to stakeholders, uncover opportunities for innovation and brainstorm solutions to complex challenges, but I think the lasting impact of this experience will be the way they've learned to embrace ambiguity when setting out to create a 'new to the world' idea. Innovation is a key pillar in our university's Next Lives Here strategic direction, and these students exemplify that commitment."
The UC students were four of 251 selected for this program, which encourages them to serve as advocates for institutional change at their schools. The fellowship program provides opportunities for students to create student innovation spaces, start entrepreneurship organizations, facilitate experiential workshops and work with faculty and administrators to develop new courses.
Following acceptance into the program, students participate in a six-week online training experience. During training, students learn to analyze their campus ecosystems and identify opportunities for change related to innovation, entrepreneurship, design thinking and creativity. They then create new projects to facilitate changes and improve the overall university experience for future generations.
Representing the University of Cincinnati for the first time in this worldwide program is an honor.
Yulia Martinez University Innovation Fellow
"Being plugged into the UIF network has empowered us to leverage our perspectives and skill sets as students to affect change at UC," says Raj, one of this year's fellows at UC. "I feel a sense of ownership over the rest of my college experience, and UIF has helped me see how the next few years can fit into the larger picture of my future impact on the world."
"This Stanford-led project has opened so many doors for me not just throughout hundreds of institutions around the world but throughout UC's innovation ecosystem," adds Martinez, also a fellow. "Representing the University of Cincinnati for the first time in this worldwide program is an honor."
With the addition of the new fellows, the program has trained more than 2,600 students since its creation.
"Higher education needs student change agents now more than ever," said Leticia Britos Cavagnaro, co-director of the University Innovation Fellows program. "The pandemic has forced our school's leaders and faculty to change the way they educate students. This is our second cohort of Fellows impacted by the pandemic, and they've truly embraced this opportunity to help their schools adapt to today's challenges."
"The new fellows are designing experiences that help all students learn skills and mindsets necessary to navigate these uncertain times and to shape the future they want to see," said Humera Fasihuddin, co-director of the University Innovation Fellows program. "They are giving back to their school communities, and at the same time, they're learning strategies that will help them serve as leaders in their careers after graduation."
All four of the UC students named as University Innovation Fellows are also part of the NEXT Innovation Scholars program, a cohort-based, cross-disciplinary innovation initiative spearheaded by UC President Neville Pinto. Students in the NEXT Innovation Scholars program receive financial scholarships for tuition and educational expenses and participate in signature academic programming specifically designed to train forward-thinking students as leaders who drive innovation.
Impact Lives Here
The University of Cincinnati is leading public urban universities into a new era of innovation and impact. Our faculty, staff and students are saving lives, changing outcomes and bending the future in our city's direction. Next Lives Here.

Stay up to date on all UC's COVID-19 stories, or take a UC virtual visit and begin picturing yourself at an institution that inspires incredible stories.
1
Public gardens contribute to invasives problem
December 1, 2023
University of Cincinnati botanists found that plants at arboretums and public gardens inadvertently can seed wild areas with nonnative plants. Their study was published in the journal Ecological Restoration.
2
Clean Earth Rovers cofounders named to Forbes 30 Under 30 list
November 30, 2023
A pair of graduates of the University of Cincinnati's Venture Lab program were recognized as being among the top entrepreneurs in North America as part of the 2024 Forbes 30 Under 30 list. Clean Earth Rovers cofounders Michael Arens and David Constantine were named to the 13th annual Forbes 30 Under 30 list in the energy category.
3
CNN Business: Best Buy's simple strategy for beating shoplifting
November 30, 2023
The Best Buy approach to thwart shoplifting is to increase staffing. It's a move that UC criminologist John Eck says, in a CNN Business article, that makes perfect sense. It's also a different approach at a time when most retailers are reducing staff.
Debug
Query for this