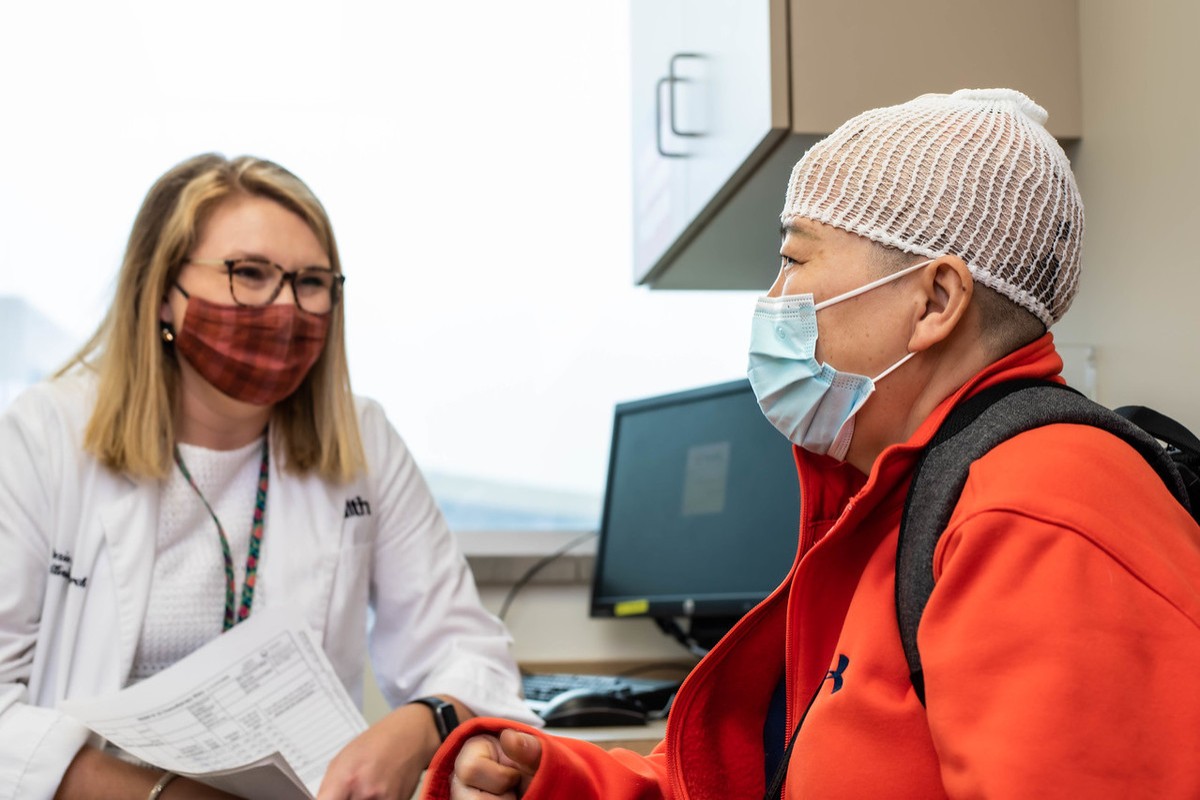 Yahoo! News: Electricity cap used to treat brain tumors
The University of Cincinnati is one of the trial sites for the TRIDENT clinical trial, testing the effectiveness of electrical field treatment for glioblastoma patients earlier in treatment regimens.
Kyle Wang, MD, a University of Cincinnati Cancer Center member and assistant professor of clinical radiation oncology in the UC College of Medicine, explained that human cells naturally use electricity to line up certain cellular structures, including materials called mitotic spindles, that are used for cell division and growth. To prevent tumor cells from growing, an alternating electric field can be focused at the tumor to disrupt this process.
The treatment is delivered through a group of electrical arrays, a configuration of electrodes that looks like a mesh cap worn on the head, called an Optune device.
A number of local TV stations across the country, as well as Yahoo! News, have featured the research in recent segments.
Watch the Yahoo! News segment, originally aired on NewsChannel 5 Nashville.
Featured photo at top of patient Siyun Huang, right, wearing an Optune device while talking with University of Cincinnati clinical research professional Alexis Brenner, left. Photo/Leigh Vukov/UC Health.

2
Fox19: UC hosts international aerospace conference on AI
June 2, 2023
UC College of Engineering and Applied Science Professor Kelly Cohen talks to Fox19 about how artificial intelligence is becoming more ubiquitous as it becomes more trustworthy. UC is hosting an international conference on artificial intelligence.
3
WVXU: Companies are losing ground on DEI efforts
June 2, 2023
Littisha Bates is a featured guest on WVXU's Cincinnati Edition to discuss the topic of diversity, equity and inclusion (DEI) in the workplace. Bates is UC's associate dean for inclusive excellence and community partnerships.
Debug
Query for this