Q&A: Media Production alums work on Netflix's Emmy-nominated 'Arcane' series
Brad and Shannon Beaumont met as students at CCM, now they're editors on the popular animated series
Brad and Shannon Beaumont met while studying Media Production at UC's College-Conservatory of Music in the early 2000s. After they graduated with their BFAs in 2003, the couple moved across the county to Los Angeles to pursue their careers in media.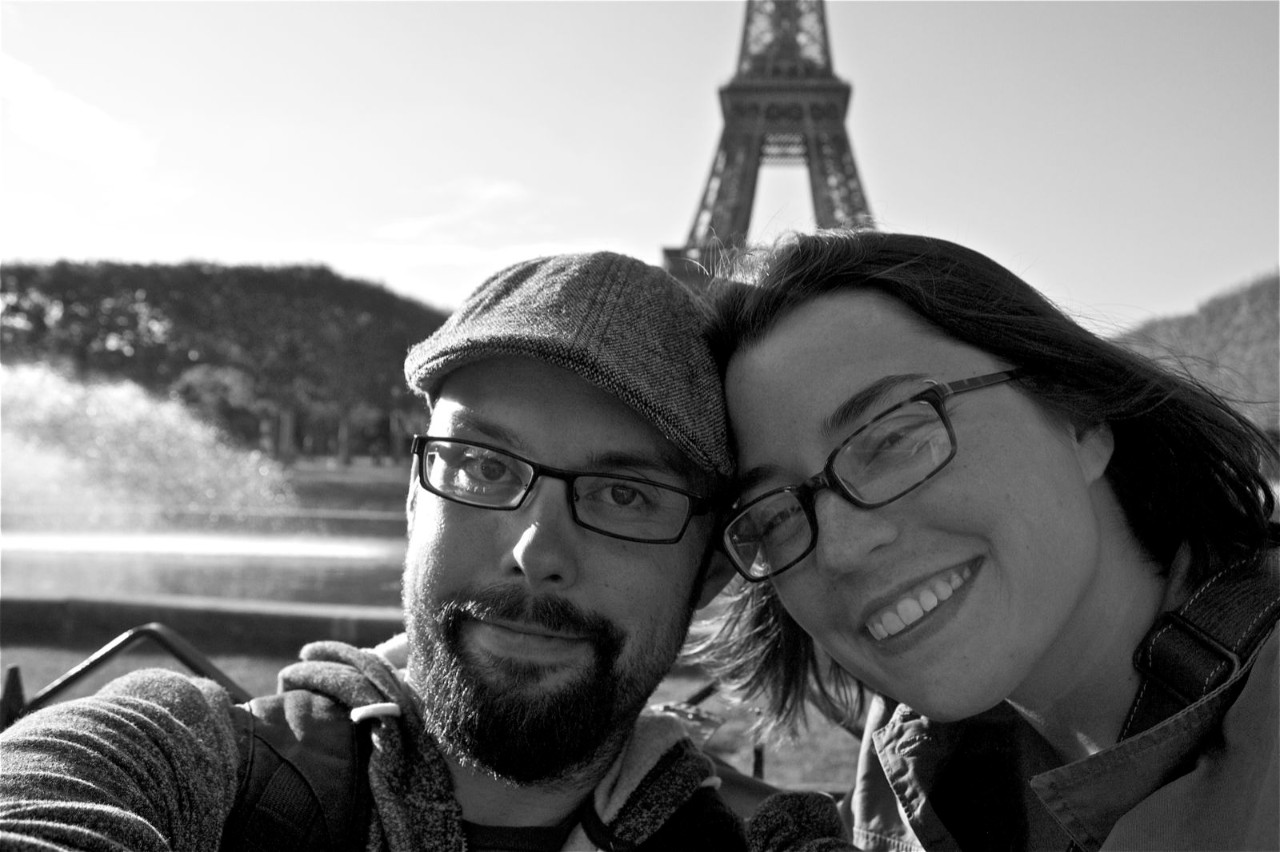 Now they work together on Netflix's Emmy-nominated animated series "Arcane: League of Legends," based on the online video game by Riot Games. After its debut season, the popular series received two Emmy Award nominations — Outstanding Animated Program and Outstanding Sound Editing For A Comedy Or Drama Series (Half-Hour) And Animation. Winners will be announced during the Emmy Awards telecast ceremony on September 12.
They are now hard at work on season two of "Arcane," but they made time to catch up with their alma mater by answering a few questions about their careers.
What is your role on "Arcane" and can you please describe your responsibilities?
Brad: I served as the Co-Supervising Sound Editor and Sound Designer on the show. I was responsible for ensuring that all portions of the show's sound were executed on time, on budget and met the very high quality bar that we set for ourselves. This included overseeing the sound design and editorial, foley, dialog and ADR, final re-recording mix, and working closely with our composers and music team to ensure tight collaboration with the sound team. I also worked closely with our localization and foreign dubbing partners to ensure that audiences around the world were treated to a high-quality sound experience in their native languages. Additionally, as a principal sound designer on the show, I was responsible for developing a portion of the conceptual sound FX libraries for the season. This involved identifying the sound FX that we would need to develop and design for each episode, and then dreaming up crazy ways to bring them to life through field recording, synthesis and all kinds of crazy sound manipulation.
Shannon: For season one, I served as the ADR Supervisor and Dialog/ADR Editor. After the animation for an episode was complete, my job was to take the dialog that was recorded prior to animation, and ensure the best possible lip sync and performance for each line of a character's dialog. I would then identify opportunities to augment their performances, then work with the actors to enhance the dialog track through the ADR process. This involves each actor watching their newly animated characters, performing and recording all of the subtle and nuanced breaths and non-verbal elements, as well as having a lot of fun recording big fight reactions and vocalizations. Additionally, for scenes that required us to craft the sounds and voices of crowds, audiences or groups of people, I would work with a loop or walla group to record those scenarios to picture, adding a ton of life and character to scenes through those performances.
Have you worked on other animated shows? What are some of your favorite projects in your careers so far?
Brad: This was actually my first television project! Prior to working on this show, I served in numerous positions within Riot Games including my role as the audio director for "League of Legends" prior to joining the "Arcane" team in 2019. Before coming to Riot in 2013, I worked for nine years at Soundelux DMG in Hollywood where I was fortunate to have worked as a sound designer with a ton of amazing game developers. Some standout projects from my Soundelux days would have to be "Alan Wake", the "Fable" and "Gears of War" franchises, as well as "Bayonetta 1 & 2".
Shannon: This is the first animated series that I have worked on, though I've been really fortunate to have an incredibly fun and rewarding career in TV sound over the past 19 years. I've worked on dialog and ADR for a bunch of really great projects over the years, but some standouts for me would probably have to be "Mr. Robot," "Arrested Development," and "NCIS-LA."
Prof. Kevin Burke says that you two met while studying at CCM. Do you mind telling me how your relationship began?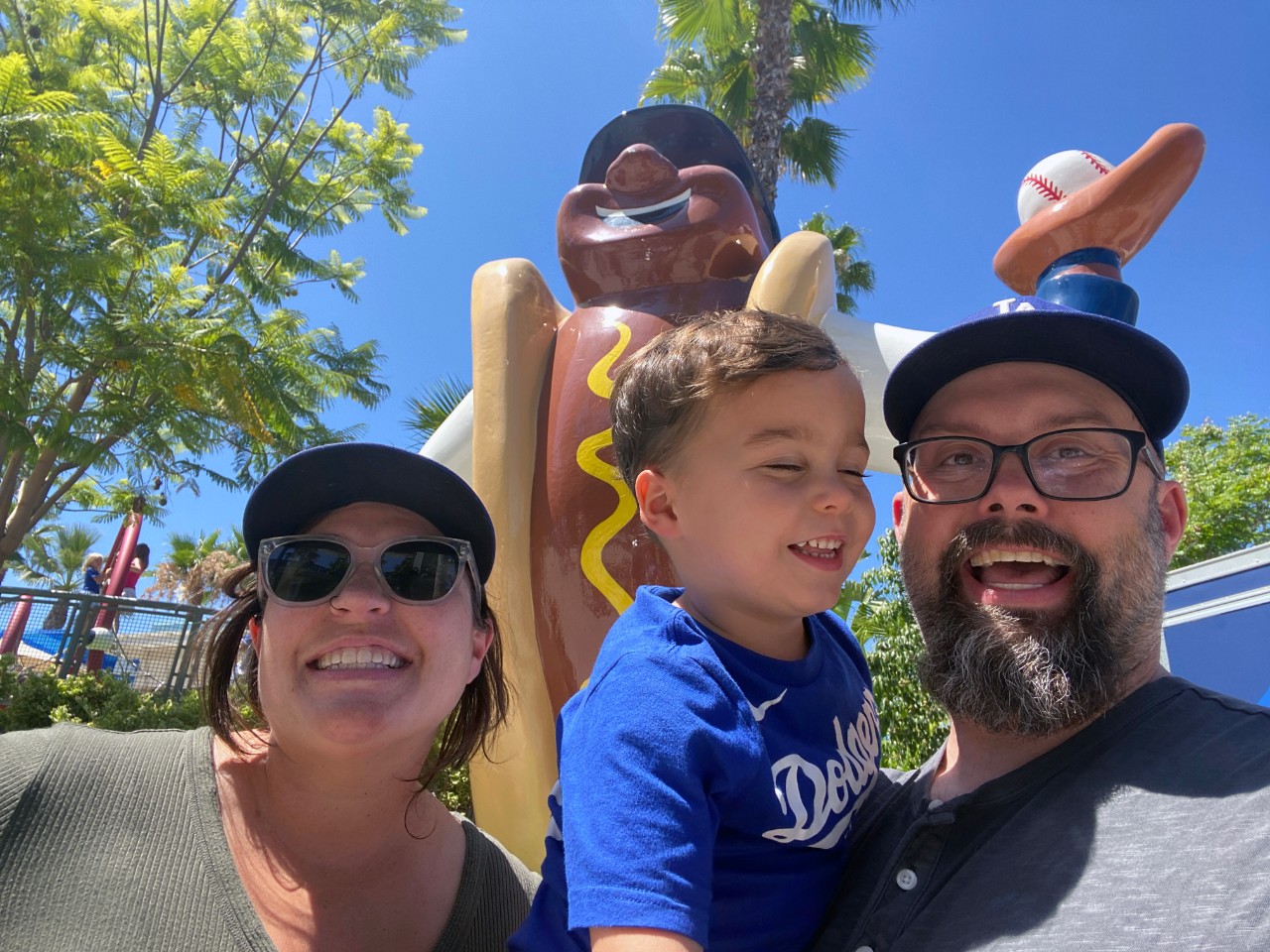 We had known each other from a few encounters around the dorm where we both lived on campus, though we didn't really get the opportunity to spend much time together until Professor Burke's TV II class. Luckily for us, we frequently found ourselves in situations where we were partnered up or members of the same project group.
After a quarter of these shared classroom experiences, as well as chatting before and after class, our mutual friend (fellow Media Production alum Jacquie Shriver-Sladeck) gave us a gentle nudge to go out on a first date. So we met up at Sitwell's on Ludlow at the beginning of spring break for some evening coffee and found ourselves chatting away until they kicked us out. We have a shared love for a wide variety of music, film and television that we quickly bonded over.
After graduating in December 2003, we set sail for Los Angeles to chase our dreams with the hopes of contributing in some small way to the media that we love.
Do you have a favorite memory from your time at CCM?
Brad: I have a lot of fond memories of my time in the Media Production program! Outside of the always fun and challenging project work for each class, I would have to say that working as an office assistant in the Media Production department was a highlight. Getting regular facetime with the faculty, and being able to help fellow classmates with administrative tasks allowed me to get to know a ton of folks in our little corner of CCM.
Shannon: I'd say that there were tons of great memories from my time at CCM, but if I had to pick a favorite, it would have to be all of the audio production classes. Those classes were so great for introducing me to and letting me get my hands on gear that would lay the foundation for so many parts of my career.
What advice do you have for current students or recent grads?
Brad: Be genuine and kind to everyone with whom you work — be someone that makes a positive impact on your team's culture. Also, I'll cheat a little and borrow a point from Riot Games' company values because I love it and it's constantly in the back of my mind: "Stay Hungry, Stay Humble." 
Shannon: I echo Brad's points about treating people right and building relationships with your peers. Also, don't panic if you find yourself feeling uncomfortable in a new role or a new job; that means you are growing and challenging yourself! It's always good to maintain a healthy amount of uncertainty in your career, it really helps to keep you on your toes!
Next Lives Here
At the University of Cincinnati, we realize the impact our teaching, research, artistry and service can have on our community and the world. So, we don't wait for change to happen. We break boundaries, boldly imagine and create what's Next. To us, today's possibilities spark tomorrow's reality. That's why we are leading urban public universities into a new era of innovation and impact, and that's how we are defining Next for the performing and media arts.
We're about engaging people and ideas - and transforming the world.
We are UC. Welcome to what's Next.
About CCM Media Production
Formerly known as Electronic Media, CCM's Media Production Division emphasizes hands-on, experiential learning that is student-centered, professionally relevant and focused on creative development.
CCM's BFA program in Media Production is designed for students who wish to produce media rather than simply consume it. The program provides students with the skills necessary to tell stories and produce impactful media content. The curriculum is designed to provide students with the theoretical and applied foundation necessary for successful careers in filmmaking and digital cinema, television production, broadcast news and talent development, interactive and new media, social media, audio and video production and sports media.
CCM also offers an academic minor in Media Production.
1
UC's 1819 Innovation Hub to host international water event
October 3, 2023
The stage is set at the University of Cincinnati's 1819 Innovation Hub for the "Water Startup Matching Extravaganza," created by WaterCitizen, Watervent and the United States Environmental Protection Agency (EPA) as part of Cincinnati Water Innovation Week.
3
Touchdown for sustainability
October 2, 2023
In an ongoing pursuit to maintain an eco-friendlier campus and stadium, UC Sustainability is rallying as much fan support as possible to properly dispose of the mass of bottle and can recyclables too often left behind inside and around Nippert Stadium.
Debug
Query for this