CDO announces new organization to support digital transformation
Business Core Systems and IT@UC merge to form Digital Technology Solutions
University of Cincinnati Vice President and Chief Digital Officer (CDO) Bharath Prabhakaran revealed the name of the new organization he leads at UC — Digital Technology Solutions — at a fall celebration for his staff on Sept. 13.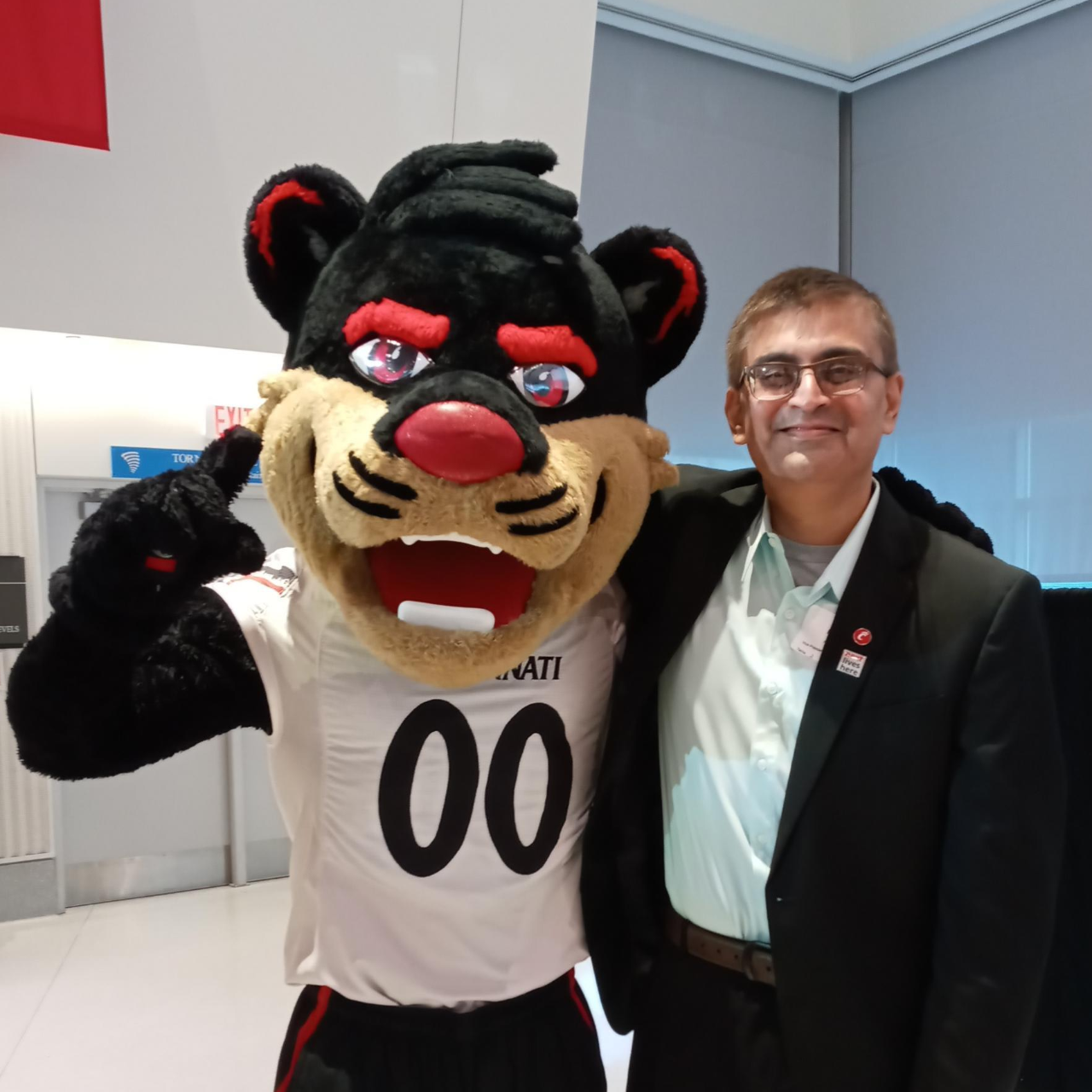 UC President Neville Pinto recently appointed Bharath Prabhakaran as CDO and leader of a new organization that merges the talents and focus of two existing units, Business Core Systems (BCS) and IT@UC.
The CDO invited all BCS and IT@UC employees to submit a short, descriptive name to better reflect the objective of the consolidated organization — to empower the university's digital transformation through teamwork, collaboration and partnership with our business partners and excellent customer service.
Out of the 70 names suggested, three made it to the final vote. Staff selected Digital Technology Solutions (DTS) as the winning entry and the new name of the combined organization.

"Our new organization aligns the two groups that support the central IT services that students, faculty, and staff depend on to teach, learn, and conduct university business," said Prabhakaran. "Working as one unit, we build a strong foundation for the university's digital transformation."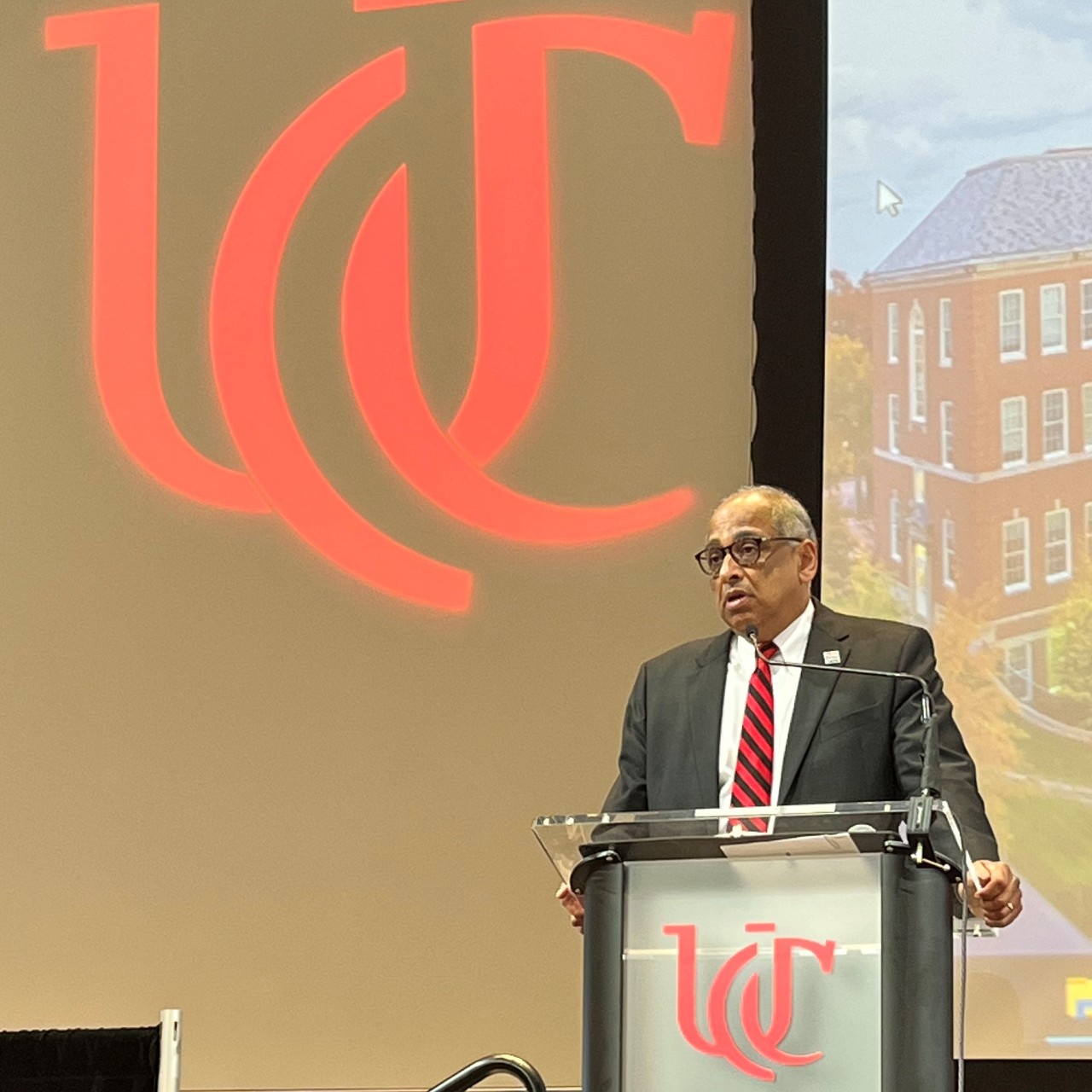 Prabhakaran emerged as the top candidate following a national search and comes to UC from the University of North Texas System, where he served as deputy chief information officer and associate vice chancellor of enterprise applications. He reports to President Pinto and serves on the President's Cabinet.
"I hope it excites you to realize that you will be integral to our digital transformation," said Pinto in his remarks to DTS staff. "I'm confident that Bharath is the innovative and agile leader UC needs to guide us through our digital transformation initiative."

Prabhakaran and the new Digital Technology Solutions team are committed to customer service excellence as they continue to evolve as an organization.

"You may still see 'Business Core Systems' and 'IT@UC' on our websites or on signs around campus while we formally change our name to Digital Technology Solutions (DTS)," said Prabhakaran. "But we are on our way as one team that supports, strengthens, streamlines, and enhances the university's portfolio of centrally supported IT services."
2
UC Serves 2023 underscores university's commitment to Cincinnati...
April 27, 2023
This year, the university is celebrating the return of UC Serves – a day for staff and faculty to share the experience of intentional, focused service to the communities surrounding the University of Cincinnati campuses and beyond. The day of service helps connect UC with community neighbors and build stronger connections among university employees. UC Serves brings staff and faculty to the front lines in supporting UC's institutional commitment to service and community impact in support of our local non-profit partners.
3
UC names chief digital officer
May 19, 2022
UC President Neville Pinto announces hiring of Bharath Prabhakaran to guide the University of Cincinnati's digital transformation.
Debug
Query for this