UC celebrates Digital Futures grand opening
Research labs to develop solutions to real-world problems
To celebrate the facility's grand opening, UC hosted an open house during which hundreds toured the six-story building and its more than 20 interdisciplinary research labs.
Led by faculty from across UC's campus, the labs are poised to conduct collaborative, interdisciplinary and applied research, creating new knowledge and developing solutions to real-world problems.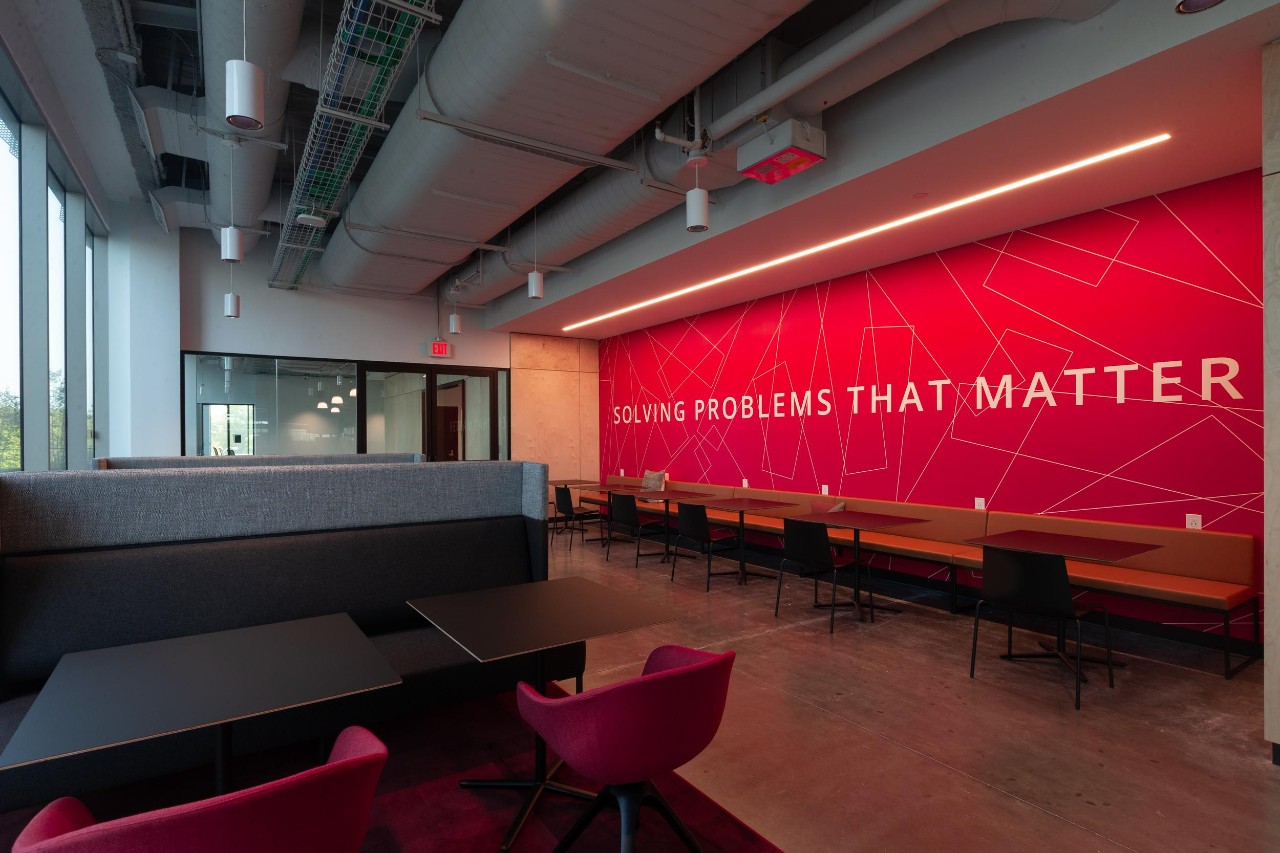 The university also hosted a ribbon-cutting that included remarks from Ohio Lt. Gov. Jon Husted, Cincinnati Mayor Aftab Pureval, chancellor of the Ohio Department of Higher Education Randy Gardner, UC President Neville G. Pinto, UC Vice President for Research Patrick A. Limbach and UC Chief Innovation Officer Ryan Hays.

"What a thrill to reach the long-awaited grand opening of the Digital Futures Interdisciplinary Research Facility," Pinto said. "I believe wholeheartedly that we will solve for our future when we disrupt the silos of academic research and unleash the full power of creative innovation."
Digital Futures brings many of the top researchers from colleges across UC to one location where they can create impactful new knowledge and applied solutions to real-world problems. Having the researchers in one location will help foster collaboration among them and their industry, government and community partners.
"This will be a place for top UC researchers in their fields to come together to solve problems that matter," said Limbach, also an Ohio Eminent Scholar.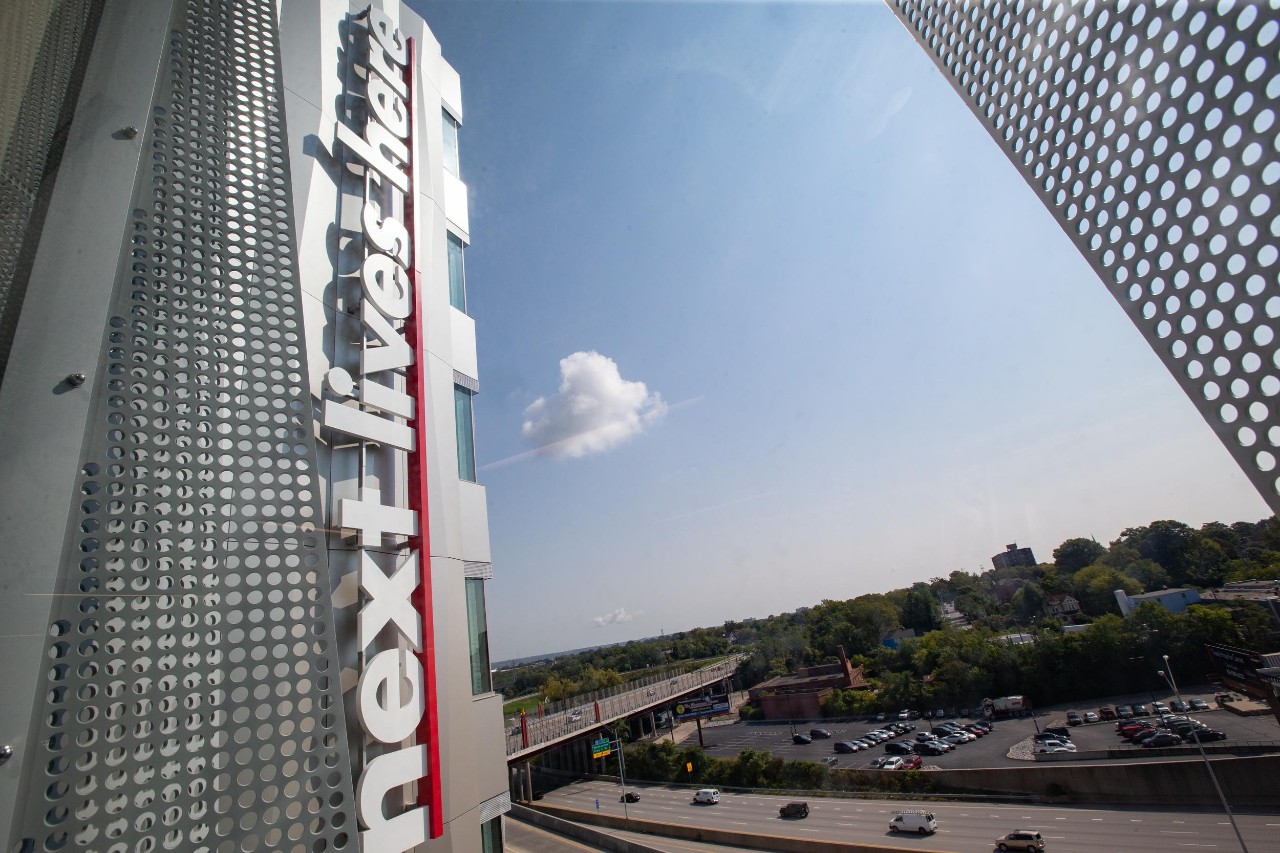 Digital Futures, which includes 180,000 square feet across six floors, includes conference rooms, classrooms and "huddle rooms" that are available to the entire UC community and community partners. It has two large event spaces available for large programs, conferences, seminars, lectures and performances.

The building features a two-story high-bay facility. This facility supports the testing and operation of robotics, drones, autonomous vehicles and work that involves vertical takeoffs and landings.
Digital Futures also is home to several units of the university's Office of Research, as well as nonprofit organizations Green Umbrella, Mayerson Academy, The Leadership Academy and Elementz.
"UC continues to pave the way as a national model for innovative, collaborative approaches to tackling the challenges and ideas of the future," Mayor Pureval said. "Bringing our top minds together in this world-class facility will be an important catalyst for cutting-edge projects that can make a transformative impact on our community. As our Innovation District continues its exciting expansion, our city is thrilled by the opportunity Digital Futures will provide."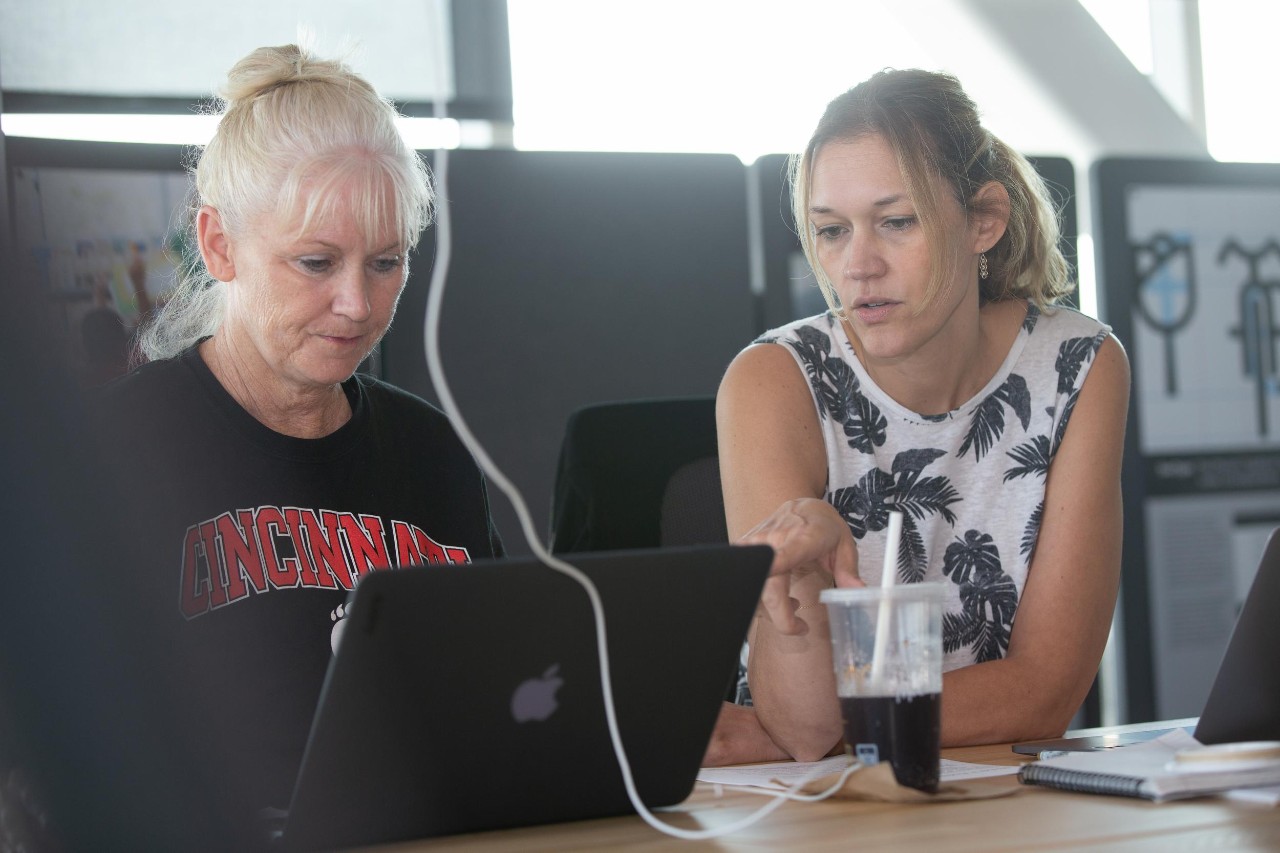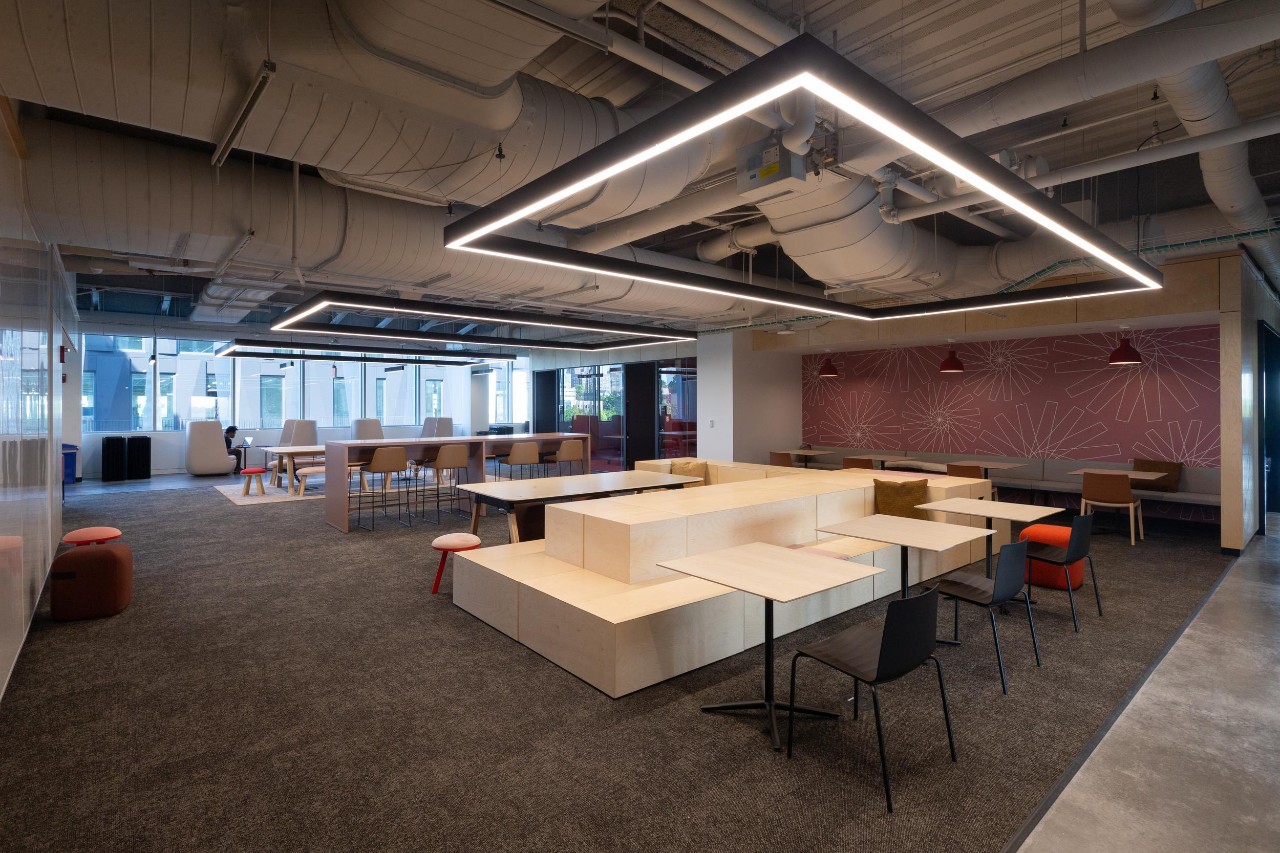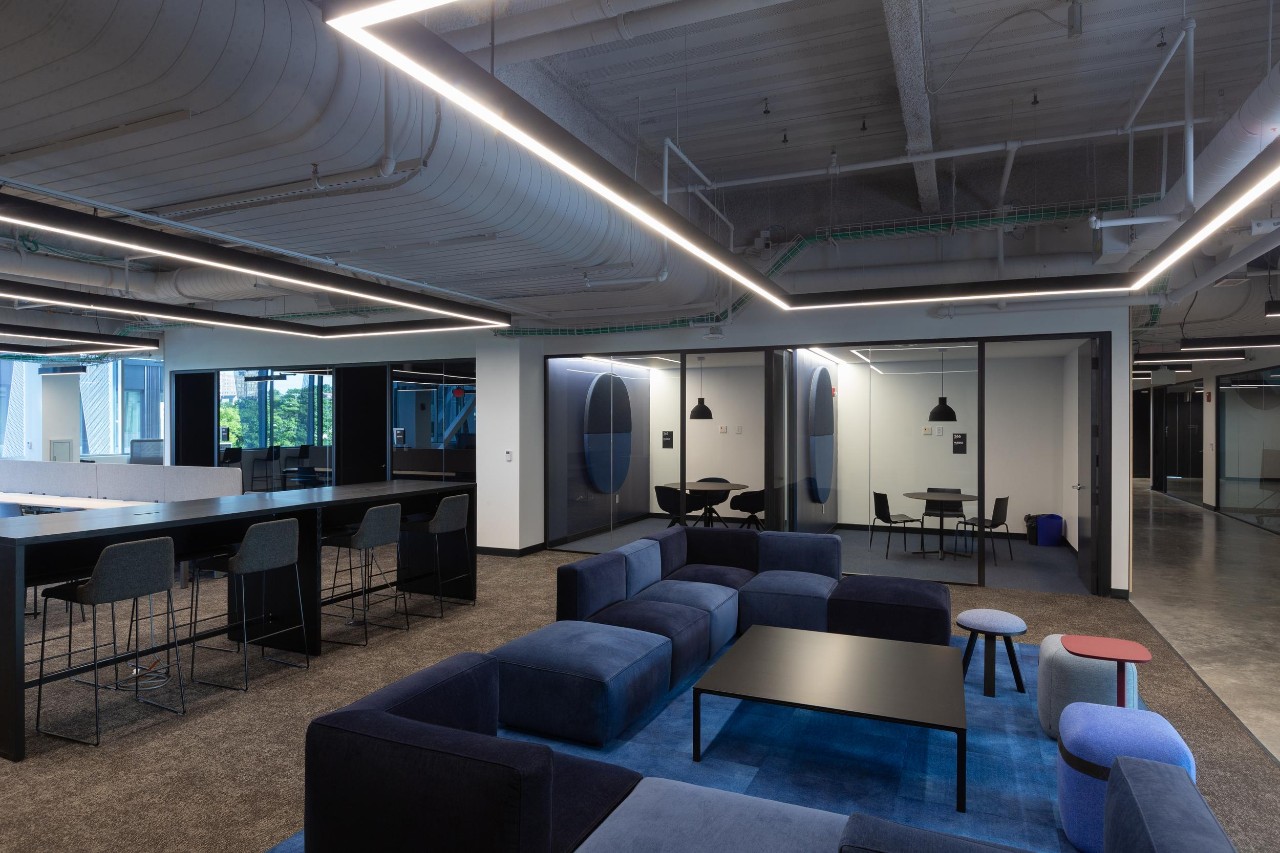 Located at the interchange of Martin Luther King Drive and Interstate 71, with an address at 3080 Exploration Ave., the Digital Futures building is strategically located within the Cincinnati Innovation District and located near UC's 1819 Innovation Hub to accelerate and commercialize ideas as well as start-up and spin off new businesses.

"When Ohio created the Cincinnati Innovation District, I was optimistic that the University of Cincinnati would take advantage of the opportunity and build a next-level research collaborative that would lead to real-world innovations that solve problems and create economic prosperity. Today's announcement is an important next step in the journey," said Lt. Gov. Husted. "Collaboration is the key, and when you bring talented people across many disciplines together, that's when you get winning outcomes."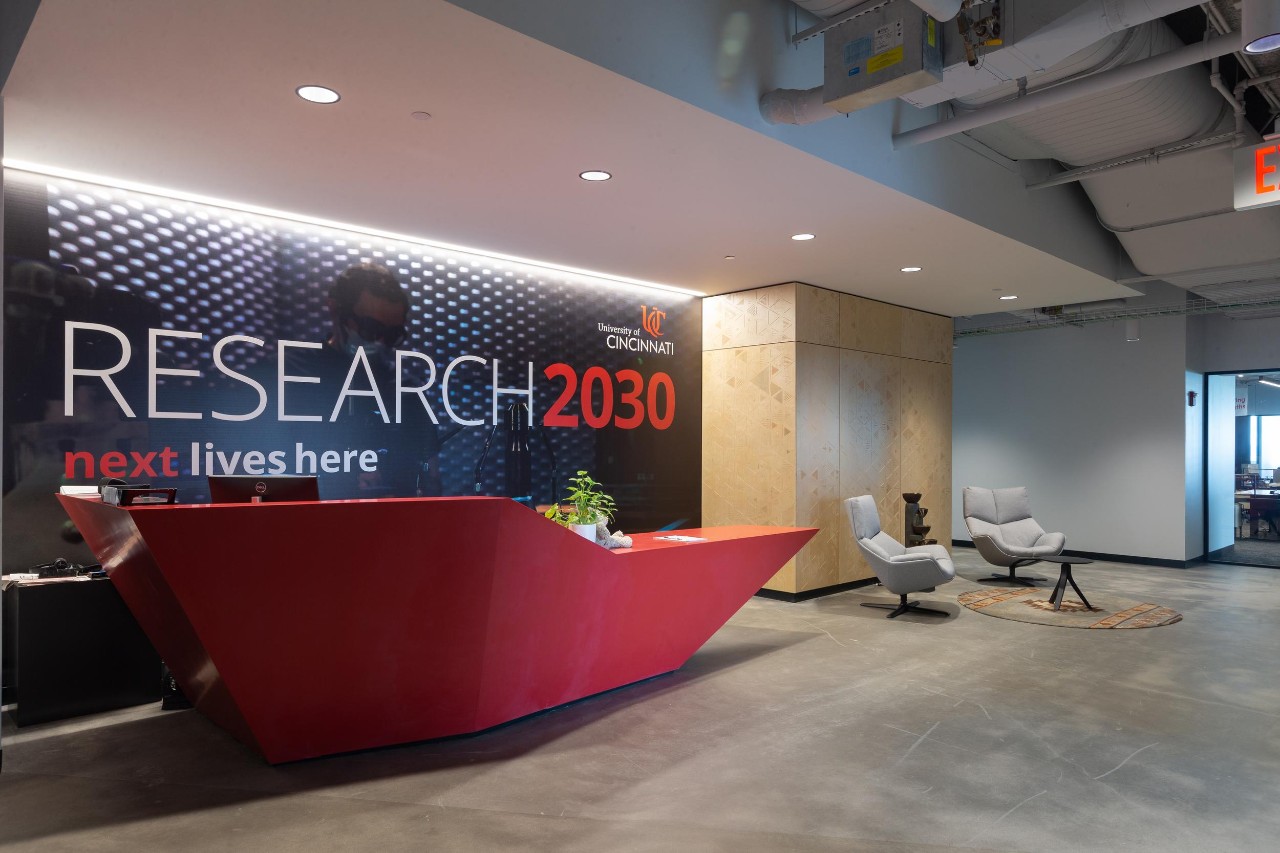 The opening of Digital Futures is the culmination of years of preparation. In 2018 UC signed a letter of intent to lease the Digital Futures building. That same year, UC deans nominated faculty from their respective colleges to compete for positions in the new building, and the following year the UC Office of Research introduced a faculty-led competition in which UC faculty could compete for a position in the building.

"President Pinto's vision for the Cincinnati Innovation District is only getting sharper and stronger," said UC innovation officer Hays. "In reaching this milestone, we owe a tremendous debt of gratitude to Dr. Limbach and his team for mobilizing a team of world-class researchers who bridge the traditional divides between industry and academia."
As part of the larger Digital Futures complex, Terrex Development & Construction and Messer Construction Co. are developing an office and research building that is under construction directly west of UC Digital Futures. The plan for this 5.8-acre development is to create a project that when fully completed will provide 520,000 square feet of office space, a 160-room hotel, retail space, an urban park and below-grade structured parking to serve the development.
For more information about UC Digital Futures, visit https://ucdigitalfutures.com/.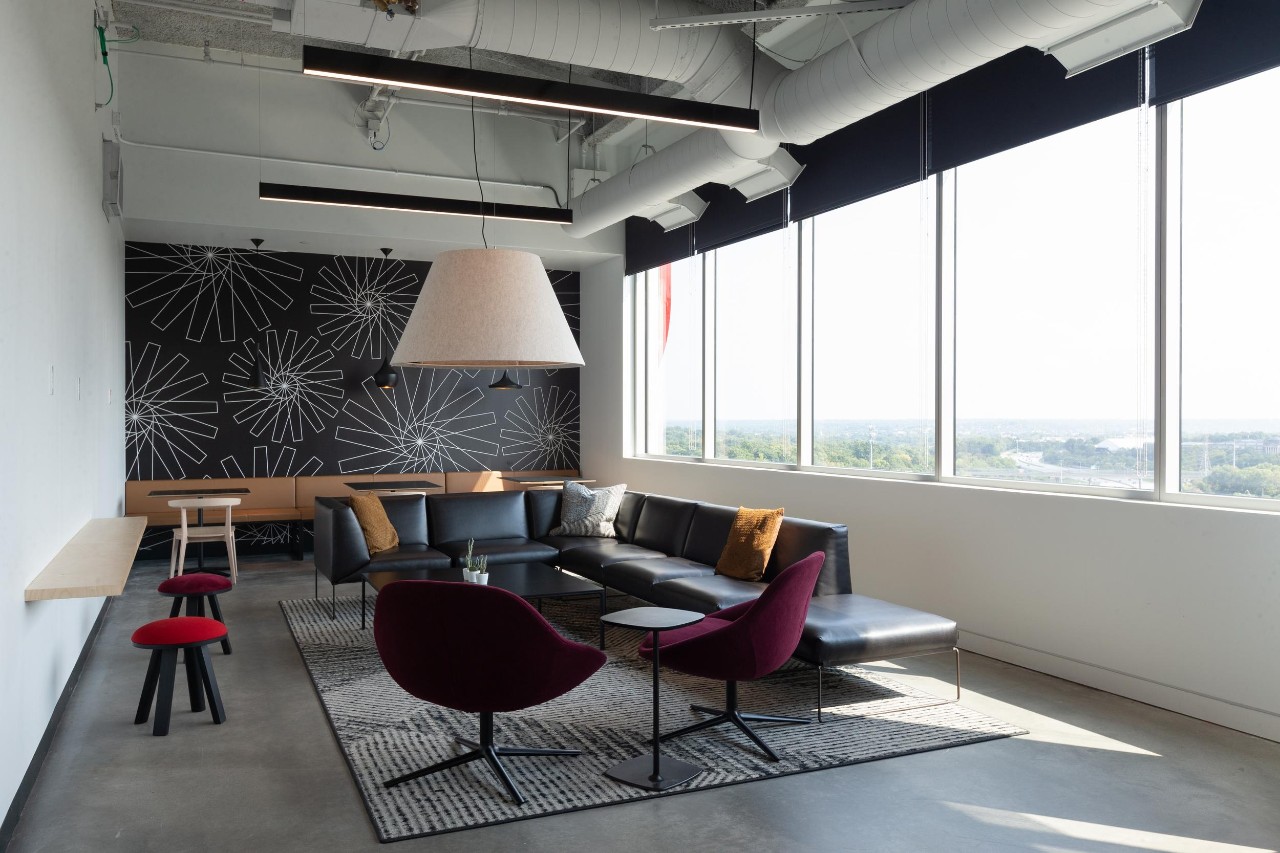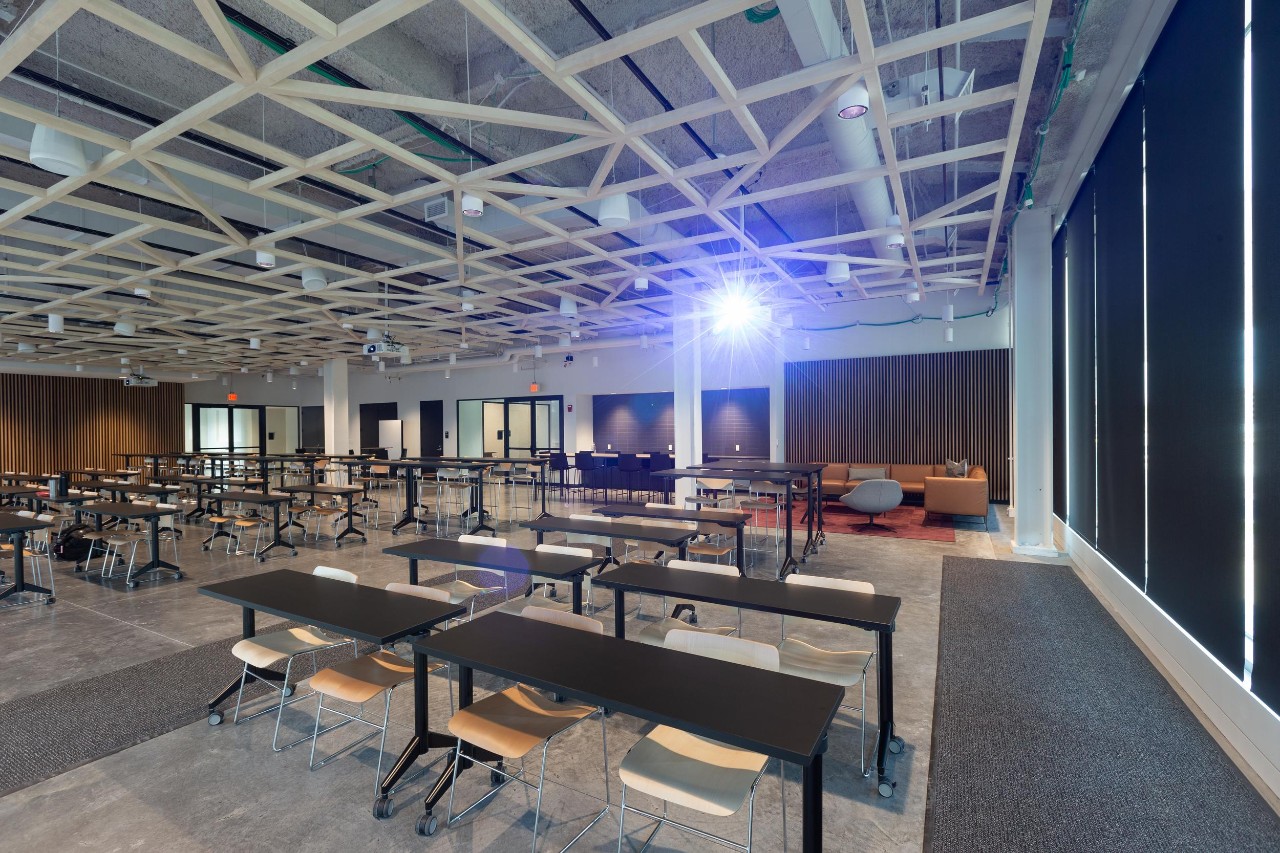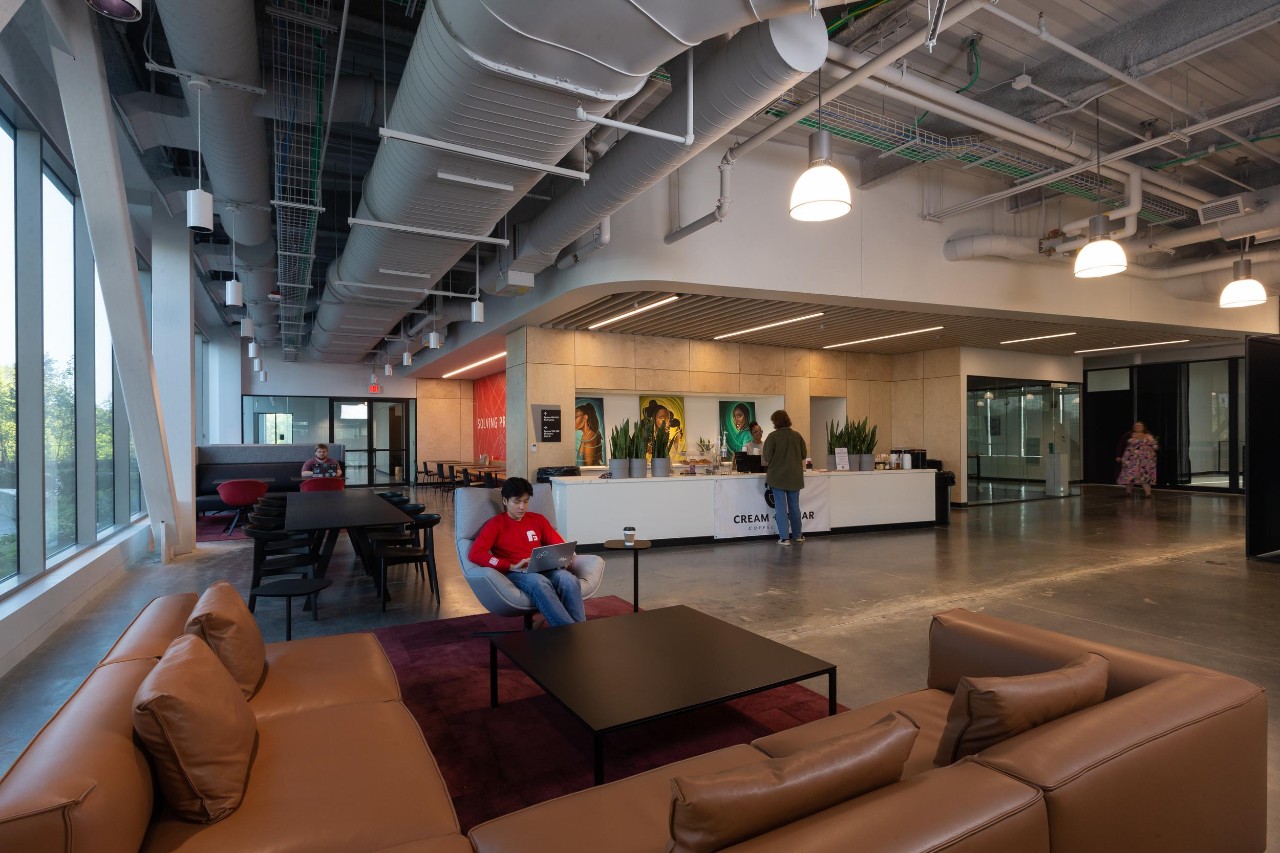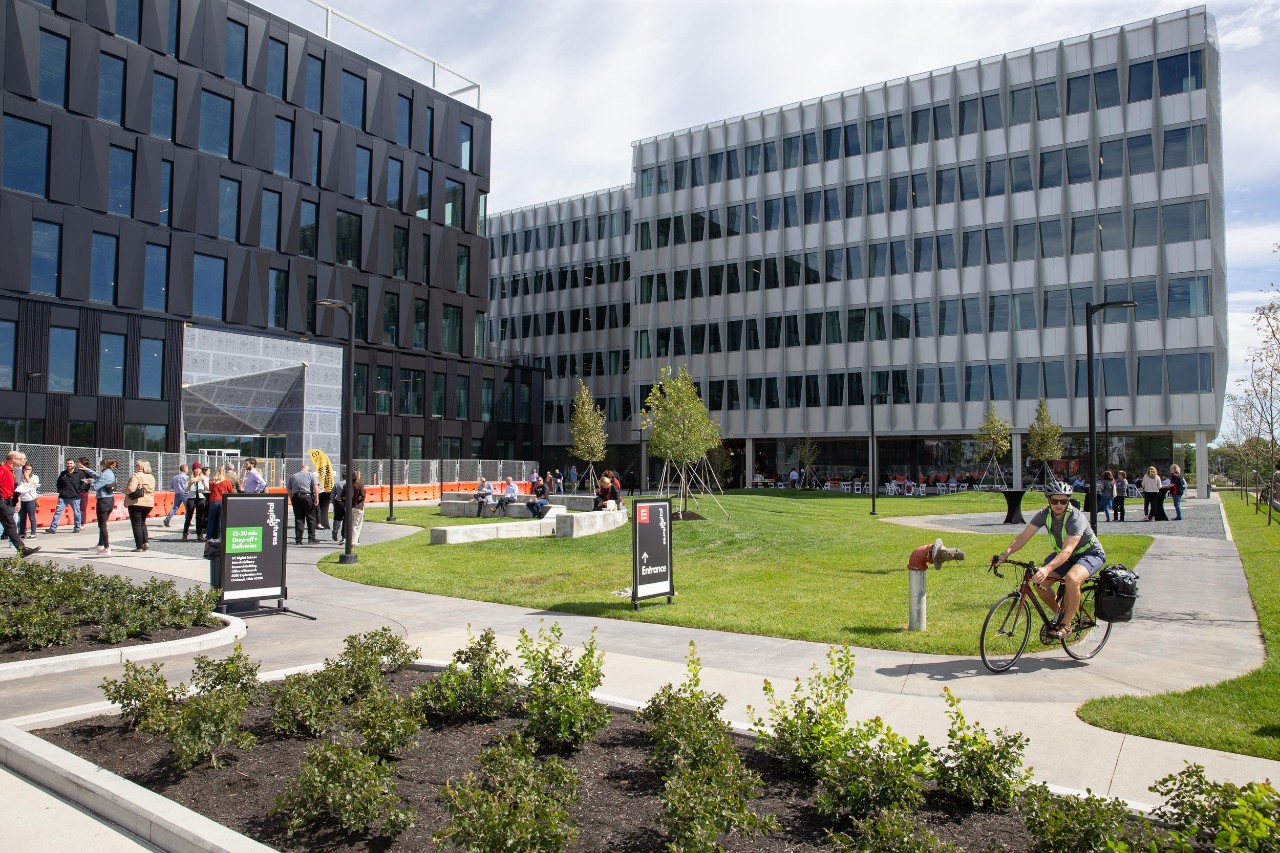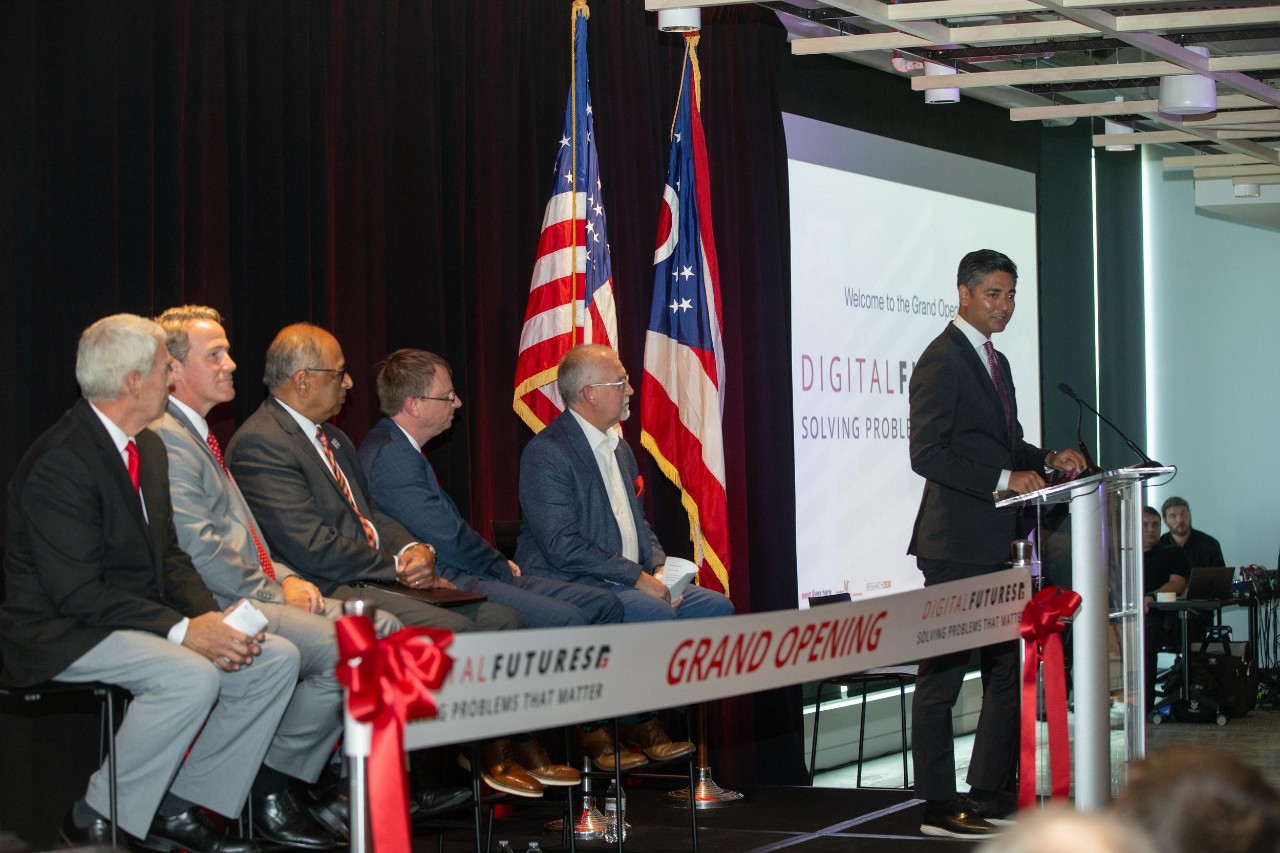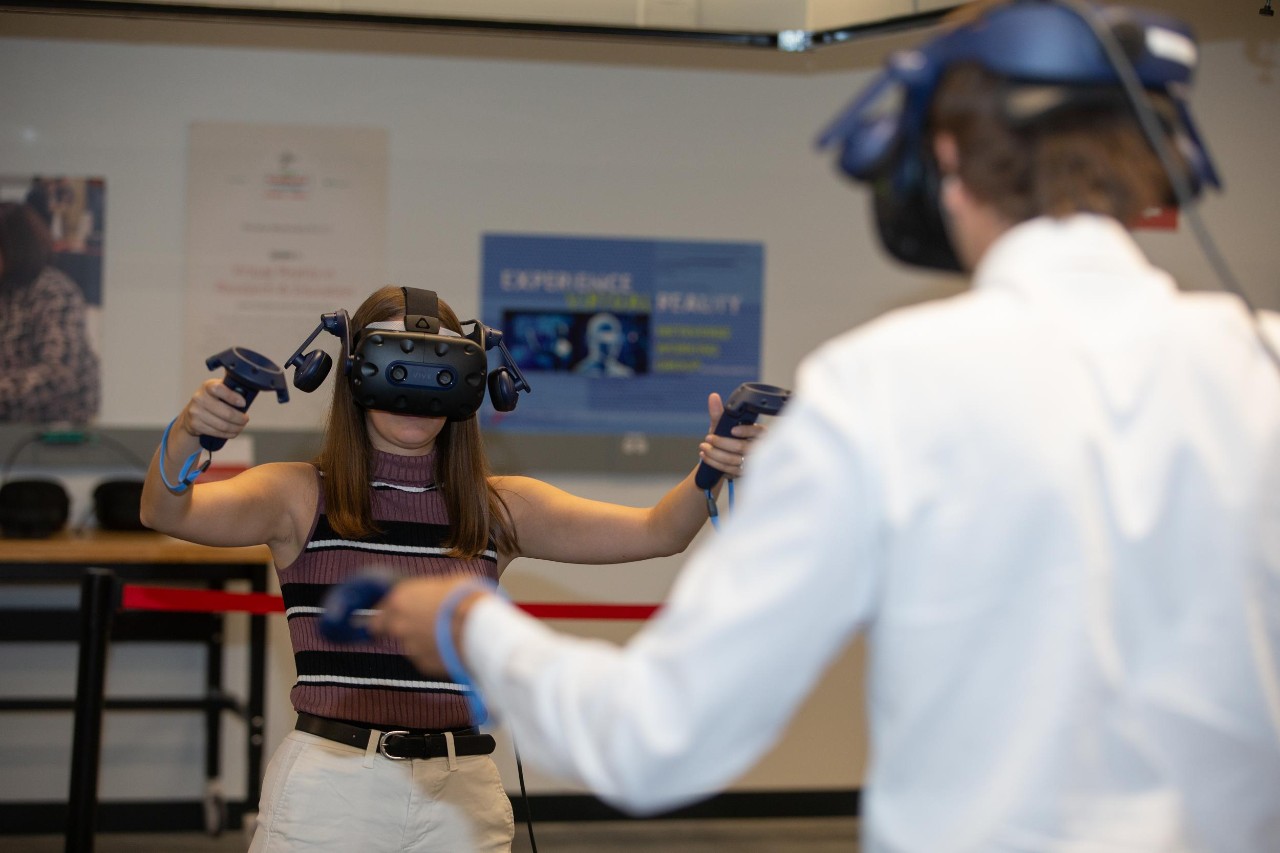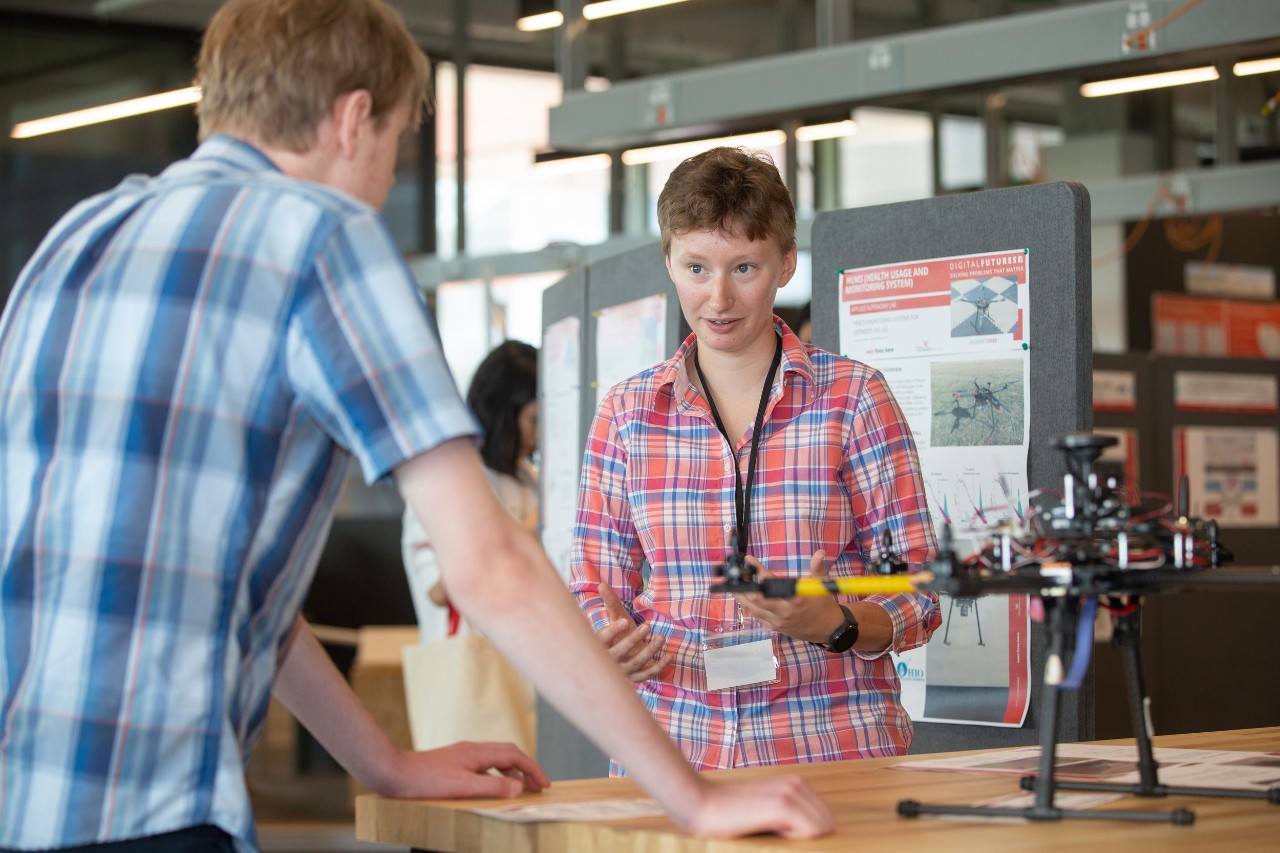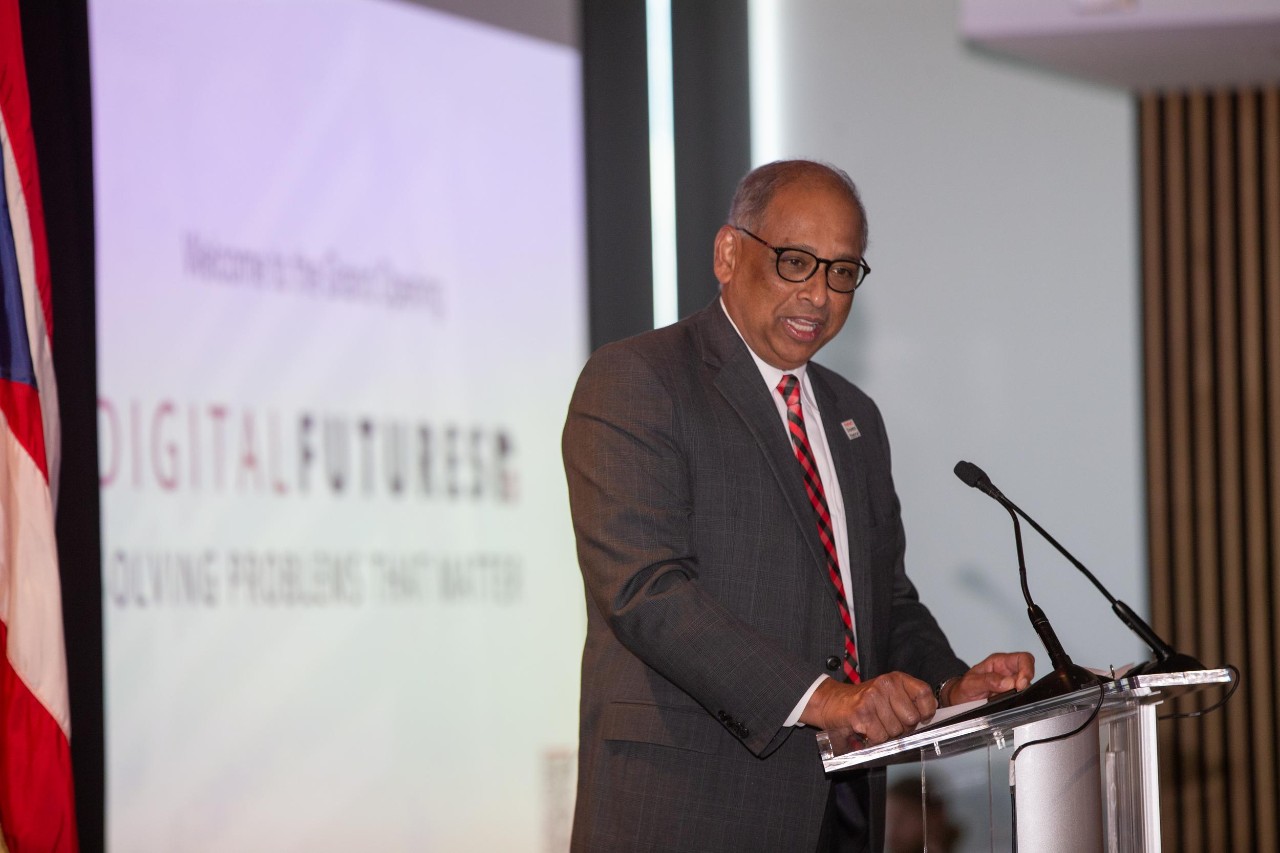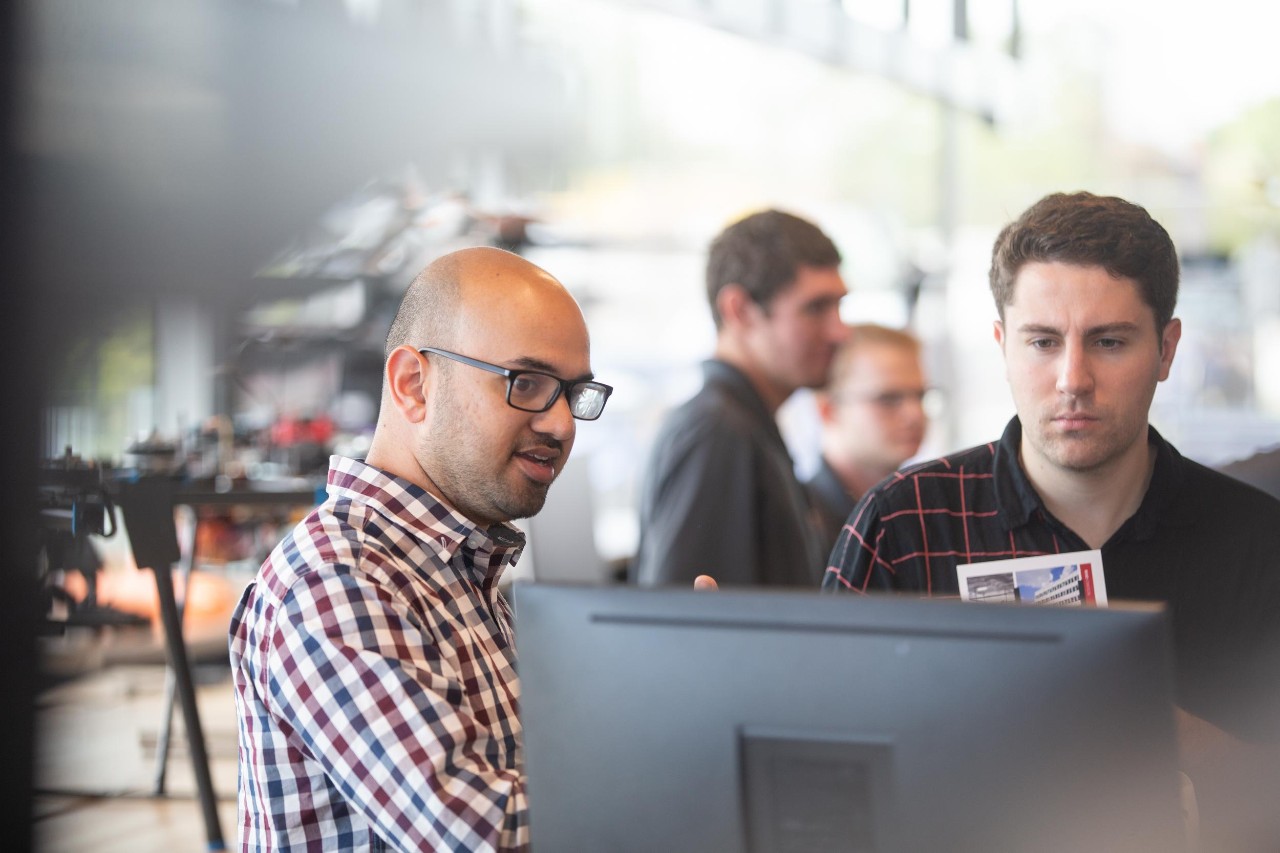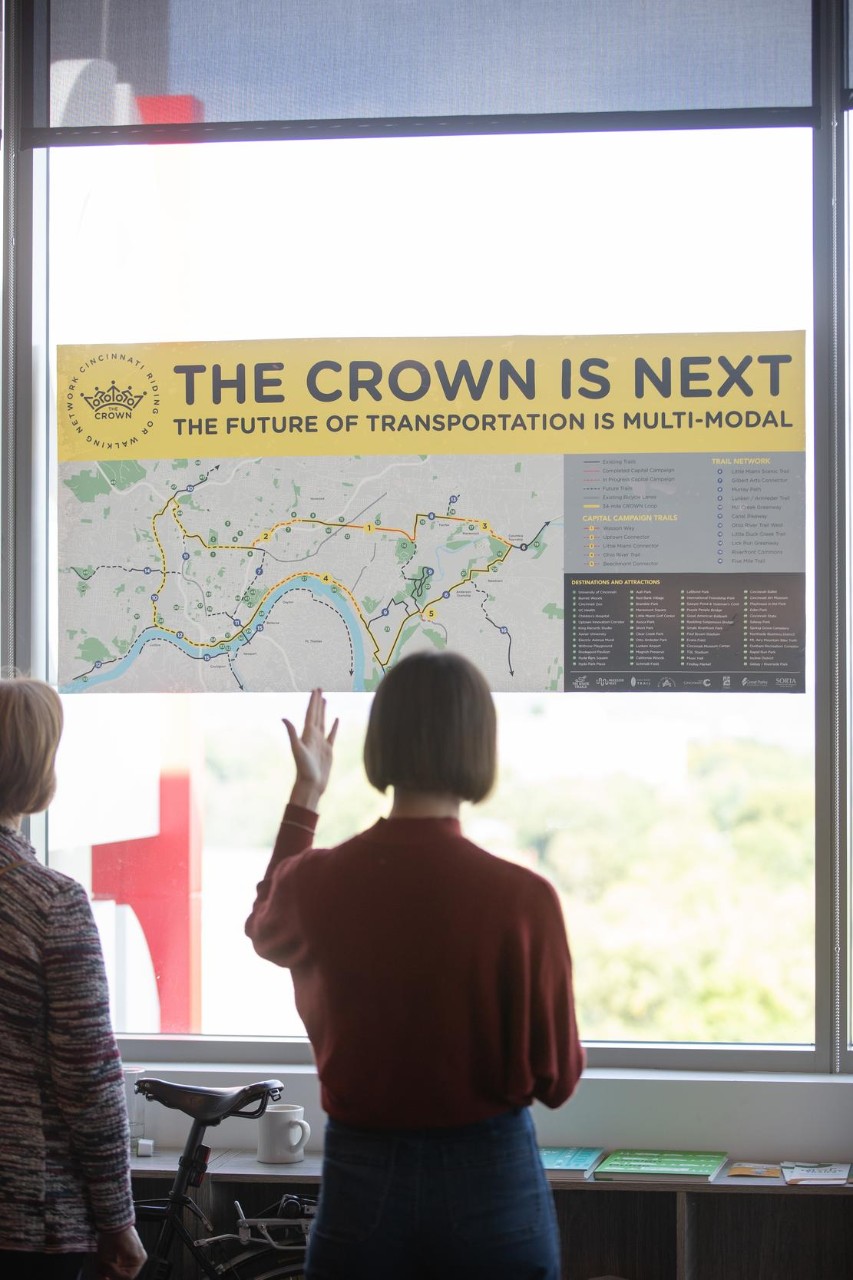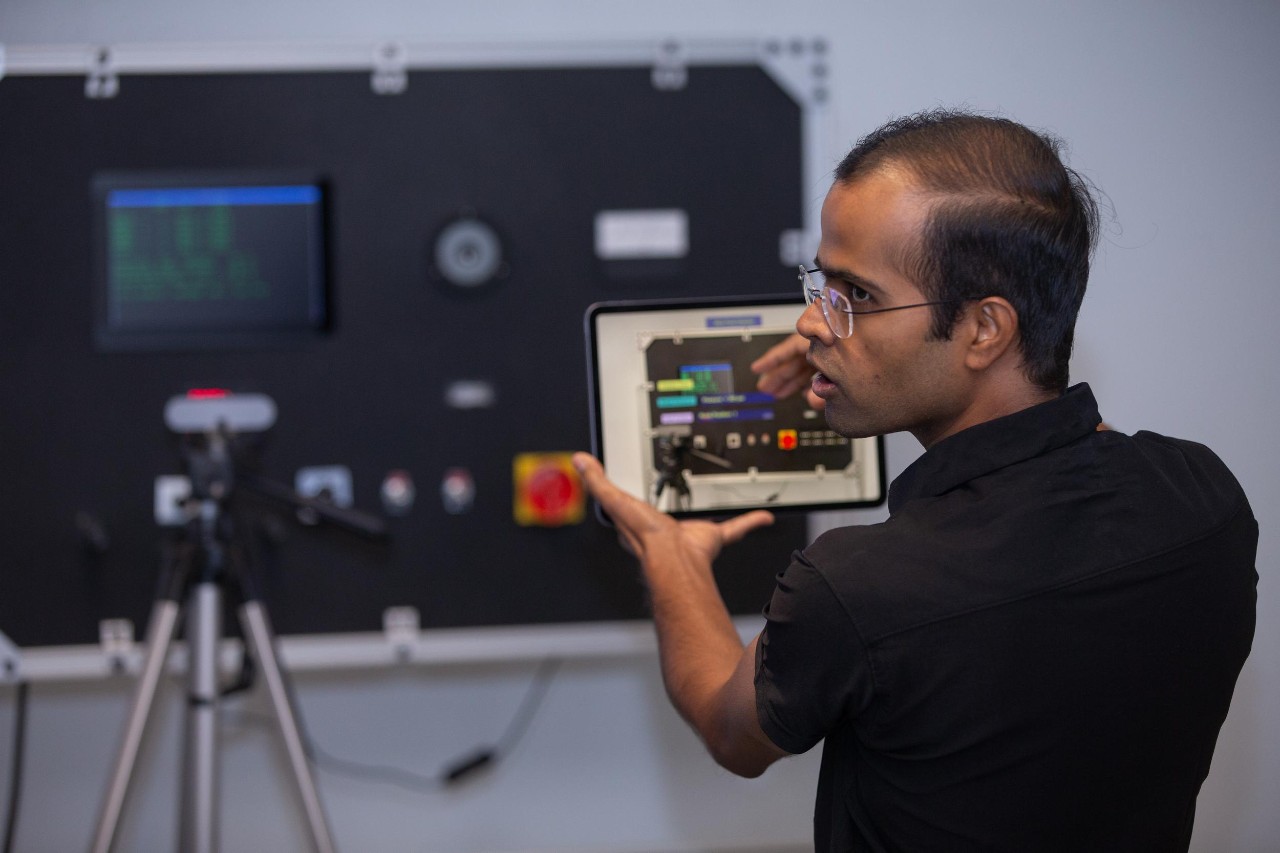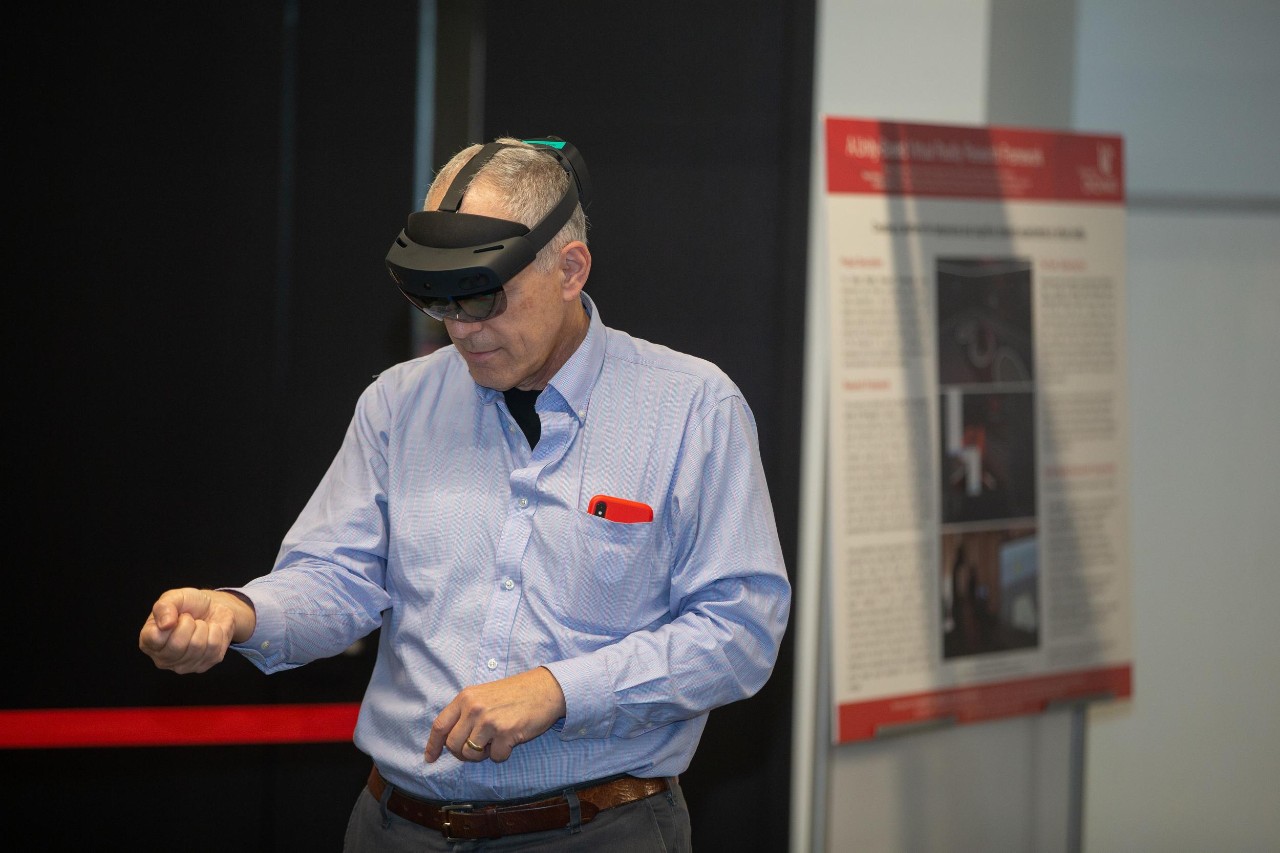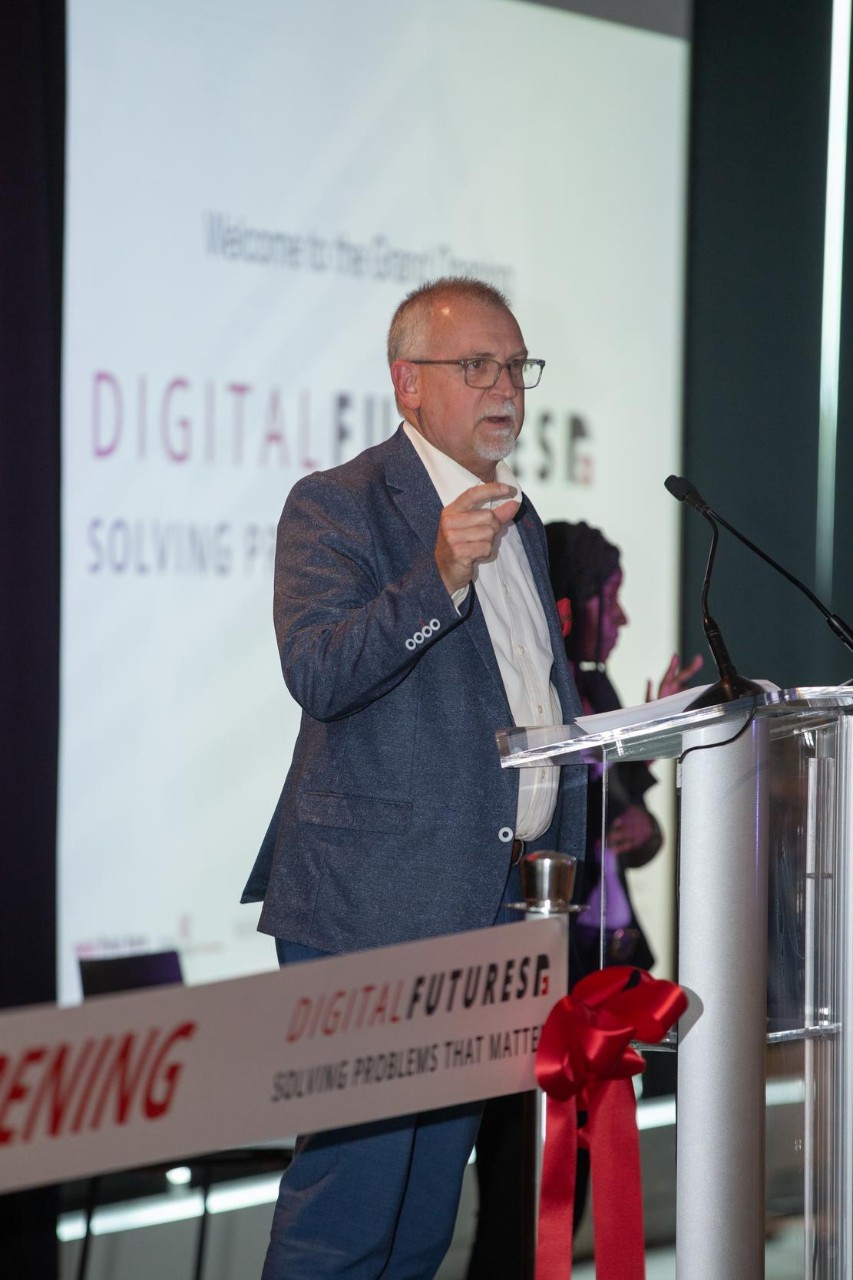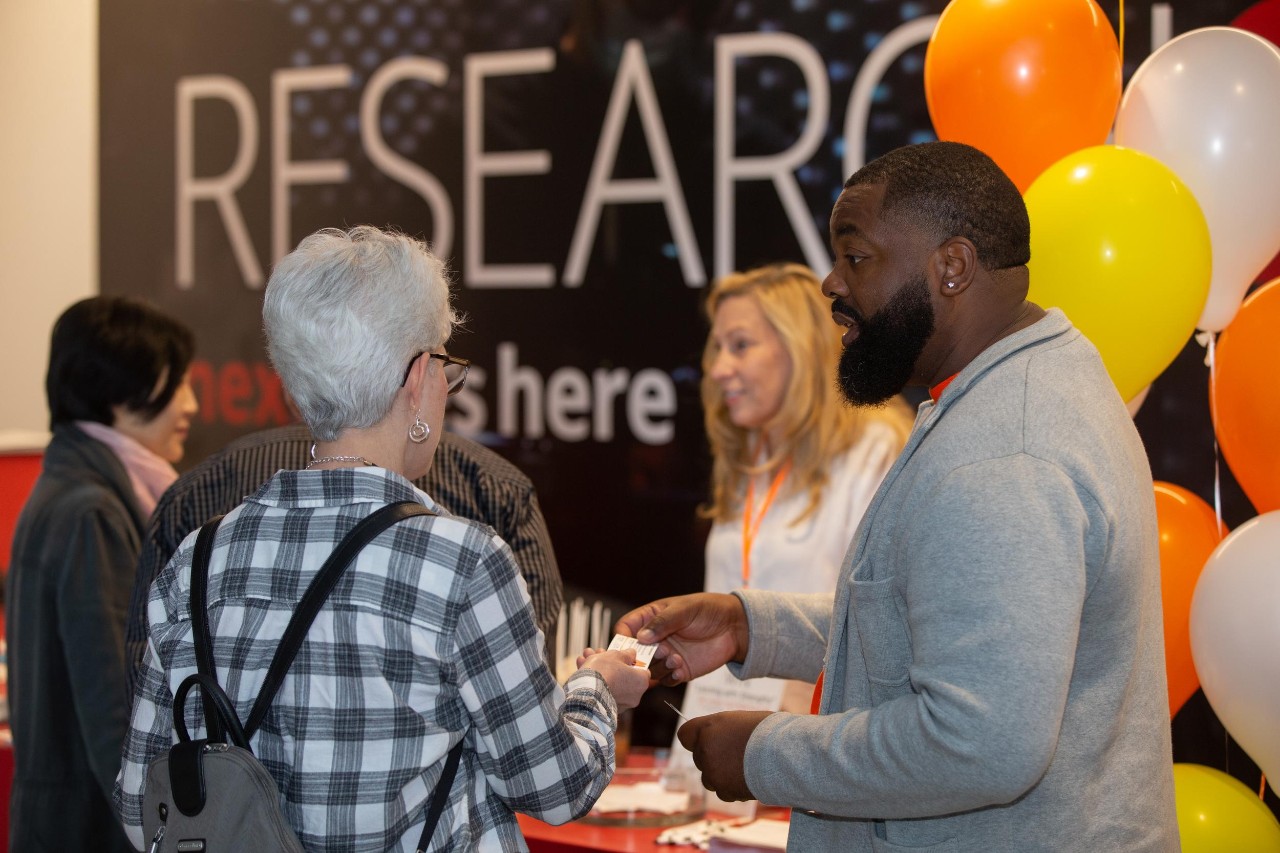 Featured image at top: From left, Cincinnati Mayor Aftab Pureval, chancellor of the Ohio Department of Higher Education Randy Gardner, Ohio Lt. Gov. Jon Husted, UC President Neville G. Pinto, UC Chief Innovation Officer Ryan Hays and UC Vice President for Research Patrick A. Limbach cut the ribbon at the Digital Futures grand opening. All photos by Andrew Higley/UC Marketing + Brand
Next Lives Here
The University of Cincinnati is classified as a Research 1 institution by the Carnegie Commission and is ranked in the National Science Foundation's Top-35 public research universities. UC's medical, graduate and undergraduate students and faculty investigate problems and innovate solutions with real-world impact. Next Lives Here.
1
UC's $10.6 billion impact
May 9, 2023
The University of Cincinnati delivers a significant economic boost to the region and state of Ohio thanks to alumni impact, operations and research spending, student demand for goods and services, launch of startup companies and more.
3
UC nationally recognized for innovation in economic engagement
December 21, 2022
For the second consecutive year, the Association of Public and Land-grant Universities (APLU) has recognized the University of Cincinnati with an Innovation & Economic Prosperity (IEP) Award for exemplary initiatives in education and workforce development.
Debug
Query for this