CCM Chamber Choir welcomes Cincinnati Ballet guest artists in Oct. 29 concert
Presented at Christ Church Cathedral, the performance also features CCM faculty artist Elliot Madore
The UC College-Conservatory of Music Chamber Choir presents "Life and Death: Bach Dances" at 7 p.m. on Saturday, Oct. 29, 2022 at Cincinnati's Christ Church Cathedral.
Led by Professor and Director of Choral Studies Joe Miller, this collaborative concert features choreography by Cincinnati Ballet guest artist Taylor Carrasco and professional dancers from the company, lighting design by CCM Theatre Design and Production Co-Chair Sharon Huizinga and featured solos by faculty guest artist Elliot Madore. Tickets are on sale through the CCM Box Office.
In a cathartic exploration of human emotion, "Life and Death: Bach Dances" features two J.S. Bach's compositions: Magnificat in D Major and Ich habe genug. While Magnificat portrays an expectant mother's excitement and uncertainty as she looks forward to the birth of her child, Ich habe genug explores the morbid fascination of death and the wonders of the afterlife. The dichotomy created between these two works provides space to artistically examine the scope of the human experience, with all its joyous and grievous nuances.
""This push and pull of life and death will be highlighted by the convergence of choral music, solo works, dance, lighting and orchestra," says Miller. "We are seeking to create experiences that allow us to look at the world from different perspectives. This type of collaboration engages the eyes and ears in a way that is unique."
Miller says that this concert is stretching the imagination of the students, and they are excited for the opportunity to learn new ways to present their artistry.
"Life and Death: Bach Dances" features Cincinnati Ballet dancers Nicolas Bierwagen, Erin Blair, Julia Gundzik, Anderson Da Silva, with choreography by Carrasco. This unique collaboration of artists provides audiences with a view of the incredible energy found at the Cincinnati Ballet, and "gives us the opportunity to take the sonic atmosphere of a choir and set it in motion."
This performance features CCM Voice Professor Elliot Madore, singing Ich habe genug. Hailed by the New York Times for his "robust singing" and Opera News for his "exquisite vocal beauty," the Grammy Award winning baritone has established himself as an international artist in demand at the leading opera houses and orchestras of the world.
CCM Chamber Choir presents "Life and Death: Bach Dances" at 7 p.m. on Saturday, Oct. 29, 2022, at Cincinnati's Christ Church Cathedral. Tickets are on sale now through the CCM Box Office.
Tickets will not be available to purchase in-person at the venue.
CCM Chamber Choir
Joe Miller, music director and conductor 
Taylor Carrasco, guest choreographer  
Sharon Huizinga, lighting designer  
Rama VanGils*, associate lighting designer 
Featuring faculty artist Elliot Madore, baritone   
Featuring guest artists from Cincinnati Ballet  
J.S. BACH: Magnificat in D Major  
J.S. BACH: Ich habe genung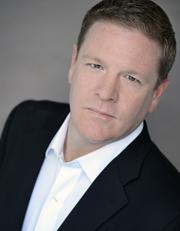 Joe Miller
Chair and Professor of Choral Studies, CCM Ensembles & Conducting
Dieterle Vocal Arts Cntr
Recognized as a visionary conductor and creative artist, Joe Miller maintains an active performance schedule. Miller currently serves as Professor of Conducting and Director of Choral Studies at CCM. In addition to his work at CCM, Miller is artistic director of choral activities for the renowned Spoleto Festival USA in Charleston, South Carolina, and since 2016 he has served as conductor of the Philadelphia Orchestra Symphonic Choir.

Miller made his conducting debut with the Philadelphia Orchestra in 2021, conducting Handel's Messiah. Recent collaborations with Yannick Nézet-Séguin and the Philadelphia Orchestra have included premier performances of Kevin Puts' The Hours with Renée Flemming, Kelli O'Hara and Jennifer Johnson Cano, along with premier performances in Carnegie Hall of Gabriela Franks' Pachamama Meets and Ode. Past seasons' engagements have also included Beethoven's Ninth Symphony with the Spoleto Festival USA Orchestra and Chorus and Poulenc's Stabat Mater with the CCM Choirs and Philharmonia.

Featured works of the 2022-23 CCM season include performances for the ACDA National Conference, Joby Talbot's Path of Miracles, and a collaboration with the Cincinnati Ballet featuring the CCM Chamber Choir and choreographer Taylor Carrasco. The Philadelphia Orchestra season includes Rachmaninov Kolokolo/The Bells being recorded for Deutsche Gramophone, Handel's Messiah and the Bruckner Te Deum.

After viewing a staged performance of Joby Talbot's demanding Path of Miracles at the 2019 Spoleto Festival USA, D.C. Theatre Scene wrote, "Joe Miller is a fearless artist. His bold leadership and trust in these young singers enabled his choristers to forego the 'stand and deliver,' score-bound habits of their genre and 'walk with him' on this special journey. Not only did the singers need to memorize their parts, no mean feat, but follow his baton's bid from any part of the auditorium and sing in any body position. Miller constantly challenged them in the process and inspired them to work confidently, well outside their comfort zone."

Miller's ensembles have performed throughout the world, giving concert tours in Italy, Germany, Austria, France, England, China and Spain, as well as participating in the World Symposium on Choral Music in Barcelona. His choirs have toured extensively throughout the US performing for the American Choral Director's Association National and Regional Conferences, and including groundbreaking performances of Julia Wolfe's Pulitzer Prize-winning Anthracite Fields at the historic Roebling WireWorks as part of Westminster's Transforming Space project.

Miller has been praised for his recordings. American Record Guide's review of Frank Martin: Mass for Double Choir stated:  "This is gorgeous singing … with perfect blend, intonation, diction, ensemble and musicality." The Heart's Reflection: Music of Daniel Elder was hailed by Minnesota Public Radio's Classical Notes as "simply astounding."  Miller's debut recording with the Westminster Choir, Flower of Beauty, received four stars from Choir & Organ magazine and earned critical praise from American Record Guide, which described the Westminster Choir as "the gold standard for academic choirs in America."

Miller has collaborated with some of the world's leading orchestras and conductors, earning him critical praise.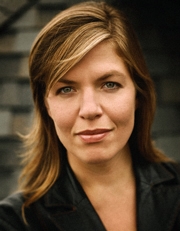 Sharon Huizinga
Co-Chair of Theatre Design and Production; Assistant Professor of Lighting Design and Technology, CCM Tech Theatre/Design&Production/Light
Corbett Cntr Perform Arts
Sharon Huizinga has been a Lighting Designer and Programmer for over 15 years, working around the world and in many genres, from theatre and live music to corporate events and television.

Europe Selected: Eos programmer for the Dutch National Opera & Ballet (multiple productions), ETC Field Project Coordinator for Northern Europe, guest lecturer for the Academy voor Theatre en Dance Amsterdam, lighting, projection and scenic design for multiple European tours with Deva Premal & Miten.

US Selected: Multiple lighting and projection designs for University of Wyoming, Asst. Professor of Lighting and Projection Design for University of Wyoming's department of Theatre and Dance. Lighting Design for Macbeth Ghost on Fire, Merry Wives of Windsor and Sweet Love Adieu for the Oberon Theatre Ensemble in New York. Lighting Programmer for Shrek, the Musical (Broadway and national tour), Nerds, a Musical Software Satire (Philadelphia), Ditty Doodle Works Pajama Party Live (National Tour) and the GM booth at the NY Auto Show. Lighting Director for the Home States Ball at the 2009 Presidential Inauguration (Washington DC).

Canada Selected: Lighting Designer for the world premier of Khaos, the Opera, Lighting Director for the Cultural Olympiad of the 2010 Winter Olympic Games, Lighting Programmer for the 2010 Paralympic Games Opening Ceremonies, multiple lighting designs for The Globe Theatre in Regina, Studio 58, Intermuses Productions, and The Richmond Gateway Theatre, all in Vancouver. She has also designed lighting for I am My Own Wife (Belfry Theatre, Victoria), Cymbeline (Bard on the Beach, Vancouver), and for Ali and Ali and the Axes of Evil (Neworld/Cahoots Theatre, Vancouver/Toronto), the closing production of the 2005 Canada Games in Regina, and co-designed lighting (with Mike Johnston) for MTV Select.

Touring Credits Include: Lighting Designer for Diana Krall's "From This Moment On" Tour, Asst. Head of Lighting for Cirque Du Soleil's Dralion, Lighting and Scenic Designer for multiple Deva Premal & Miten tours, Production Manager and Lighting Designer for Jesse Cook's Frontiers Tour, Video Programmer for Diana Krall's Solo shows at the Montreal Jazz Festival, Asst. Production Manager for Diana Krall's Girl In The Other Room Tour (Asia, Australia and NZ), Production Manager and Technical Director for Fire, Where There's Smoke Canadian Tour(Dance Arts Vancouver), Lighting Director for Norah Jones' Summer 2003 Tour, Lighting Director for Ballet British Columbia's Mexico Tour of The Faery Queen, and an enlightening turn as a promoter's representative for Pearl Jam's 2005 Canadian Tour.

Huizinga is a certified Jivamukti yoga teacher and a firm believer in the tiny house movement. She believes that the entertainment world is really fun most of the time.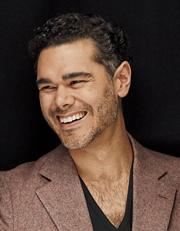 Elliot Madore
Associate Professor of Voice, CCM Performance Studies
Dieterle Vocal Arts Cntr
Elliot Madore officially joined CCM's faculty on Aug. 15, 2021. Hailed by the New York Times for his "robust singing" and Opera News for his "exquisite vocal beauty," Grammy Award winning Canadian baritone Elliot Madore has established himself as an international artist in demand at the leading opera houses and orchestras of the world.  The 2022 – 2023 season sees Mr. Madore's return to the Los Angeles Philharmonic to sing Ramón in a semi-staged production of John Adams' Girls of the Golden West, as well as his much anticipated debut with the Toronto Symphony Orchestra to sing Messiah under the direction of music director Gustavo Gimeno. Mr. Madore also sings the baritone soloist in Carmina Burana in a special co-presentation by the Hong Kong Philharmonic and the Hong Kong Ballet, as well as with the Chicago Symphony Orchestra conducted by Osmo Vänskä, the New World Symphony Orchestra conducted by Patrick Dupré Quigley, and the Oregon Symphony Orchestra conducted by Leo Hussain. Mr. Madore also makes his debut with the Kalamazoo Symphony in Brahms' Requiem. In addition, he will be performing the role of The Captain in John Adam's The Death of Klinghoffer with Amsterdam's Royal Concertgebouw Orchestra and the Title Role in Don Giovanni with the National Arts Center Orchestra in Ottawa, Canada. 

Professor Madore has been recognized as a highly-acclaimed teacher of voice and opera. His students have been invited to study at elite training programs including the Los Angeles Opera's Domingo-Colburn-Stein Young Artist Program, the Chautauqua Opera Program, SongFest, Aspen Opera Program and the Des Moines Apprentice Artist Program. His students are performing operatic and musical theater repertoire on the national and international stage and on Broadway. Professor Madore has also taught at several prominent summer music programs including The Banff Center for Arts and Creativity and The National Opera Intensive with Against the Grain Theater. Professor Madore is a frequent master teacher having been invited to the University of Toronto, Florida Grand Opera Young Artist Program, Atelier lyrique at l'Opéra de Montréal, University of Alberta, The Glenn Gould School at The Royal Conservatory of Music, Kalamazoo College, the University of Manitoba, among others.

The 2021 – 2022 season saw Mr. Madore's house debut in the world premiere of Giorgio Battistelli's new opera Julius Caesar with Teatro dell'Opera di Roma, directed by Robert Carsen and conducted by Daniele Gatti. Mr. Madore also made his role debut as Dr. Falke in Die Fledermaus with the Sieji Ozawa Music Academy in Japan. Orchestral work includes Carmina Burana with the Los Angeles Philharmonic at the Hollywood Bowl, conducted by music director Gustavo Dudamel. 

Over the past decade, Madore has performed in such illustrious European Opera Houses and Concert Halls as the Berlin Philharmonic, Zurich Opera House, Dutch National Opera, Glyndebourne Festival, and, among others, the Bayerische Staatsoper. He's had the immense pleasure of working with such conducting luminaries such as Seiji Ozawa, Kirill Petrenko, Franz Welser-Möst, Marco Armiliato, Fabio Luisi, Gustavo Dudamel, Mirga Gražinytė-Tyla, Nello Santi, William Christie, Gianandrea Noseda, and many more.

In addition to being the grand prize winner of the Metropolitan Opera National Council Auditions, Madore was also the recipient of the 2010 George London Award for a Canadian Singer from the George London Foundation. He was also the winner of the 2009 Palm Beach Vocal Competition. Madore is a graduate of the Curtis Institute of Music where he studied with Marlena Malas.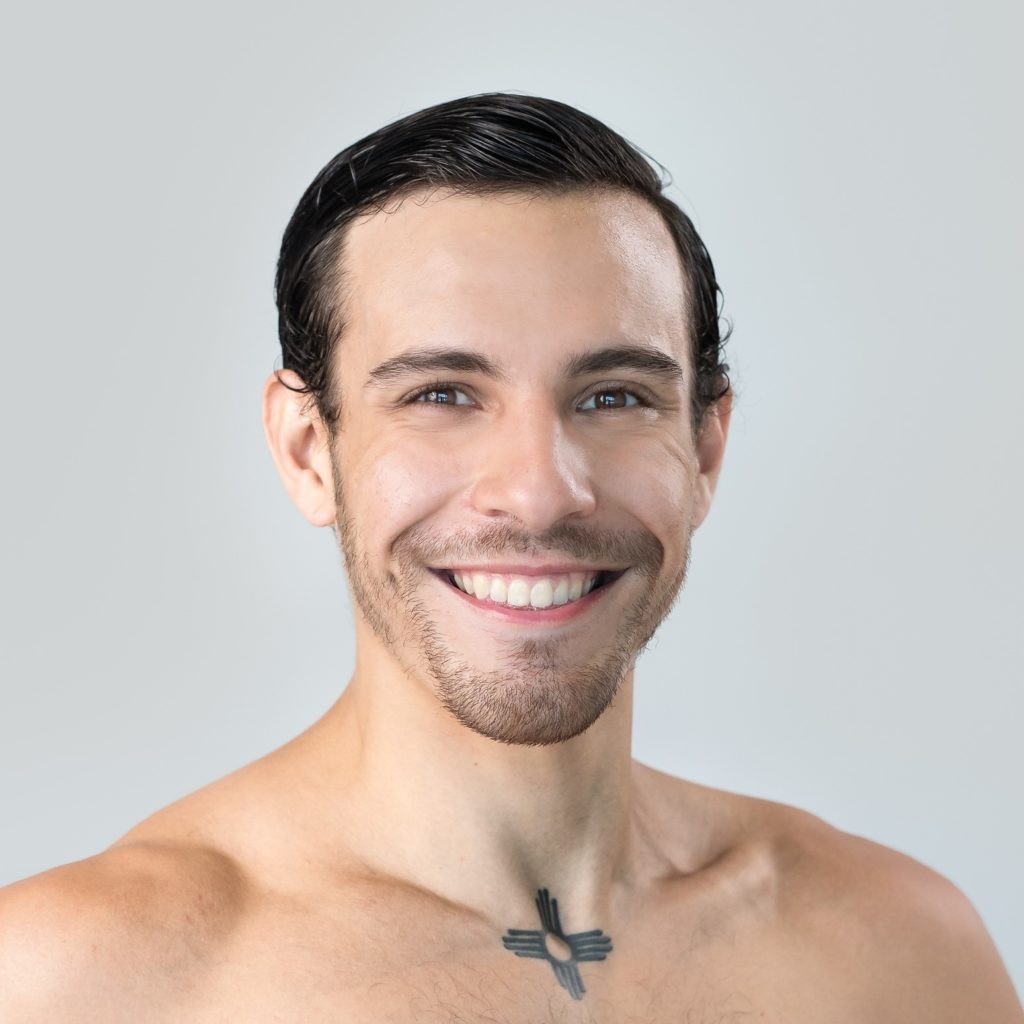 Taylor Carrasco, choreographer 
Cincinnati Ballet Corps de Ballet member
"When I was three, my sister was six and in ballet like every other little girl. My parents would bring me to her classes and I would try to dance with them from the hallway. They assumed I'd like it, enrolled me in class and I never stopped," says Taylor Carrasco of his ballet beginnings. Carrasco trained with the School of American Ballet and New Mexico Ballet Company and has taken summer intensives with Boston Ballet, Pacific Northwest Ballet, and Ballet Chicago. He joined Cincinnati Ballet Second Company – CB2 in the 2014-2015 Season and was promoted to Apprentice for the 2015-2016 Season. Carrasco was then promoted to Corps de Ballet for the 2017-2018 Season. He has had three of his ballets performed by the main company of Cincinnati Ballet, with two of them being created for the The Kaplan New Works Series in 2018 and 2019. Carrasco's favorite dancing memories thus far are tied to dancing with his sister. He says that "sharing the stage with family is the best experience." 
Nicolas Bierwagen 
Cincinnati Ballet CB2 Dancer
Nicolas Bierwagen is from Spokane, Washington and began dancing with Arts and Communication Magnet Academy at the age of 12 in Portland, Oregon. While attending ACMA, he also received training at Northwest Dance Project and The Portland Ballet. Nic also attended summer intensives programs at Atlanta Ballet, Pacific Northwest Ballet, and Boston Ballet. In 2018, he joined Boston Ballet School and later attended their trainee program. He is thrilled to join Cincinnati Ballet's Second Company for the 2021-2022 Season.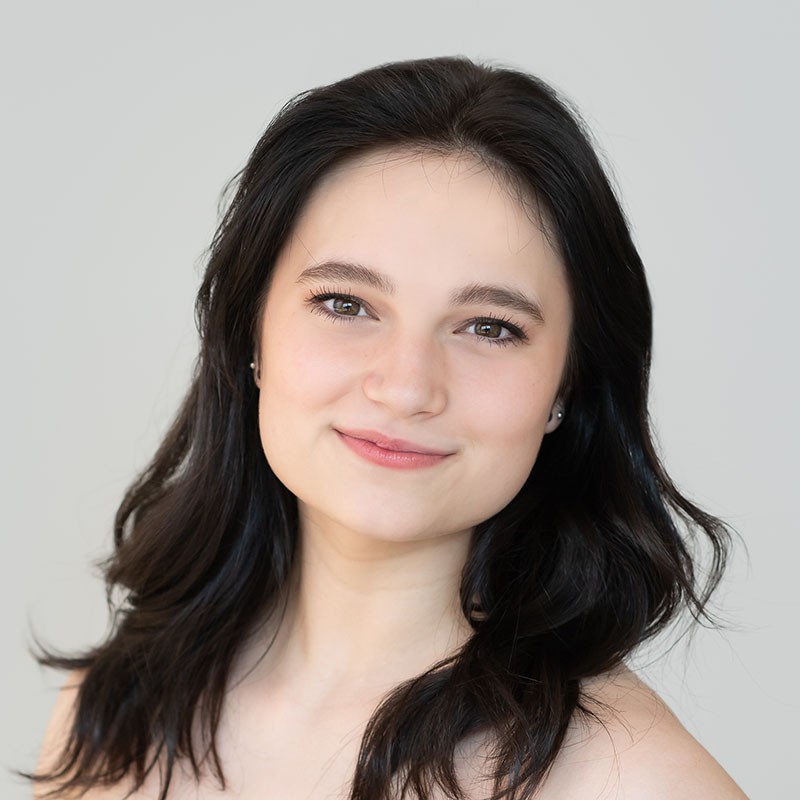 Erin Blair
Cincinnati Ballet CB2 Dancer
Erin Blair was born in Laguna Niguel, California and trained at The Maple Conservatory of Dance. While at Maple Conservatory, she had the opportunity to perform roles such as Dream Clara and the Dew Drop Fairy in The Nutcracker and the title role in Cinderella. She competed in The Los Angeles Music Center Spotlight awards where she was a Semi-Finalist in both Classical and Non-Classical Dance. She also participated in YoungArts where she was awarded Honorable Mention in Non-Classical Dance. After graduating high school, she joined Cincinnati Ballet's Professional Training Division for the 2019-2020 season. She had the opportunity to perform in Septime Webre's Wizard of Oz, Victoria Morgan's The Nutcracker, and Kirk Peterson's Swan Lake. She is looking forward to dancing with Cincinnati Ballet 2 for the upcoming season.
Julia Gundzik
Cincinnati Ballet CB2 Dancer
Born in Oxford, Ohio, Julia Gundzik began her dance training at Ballet Tech of Ohio and Ballet Center of Houston. She attended the Nutmeg Conservatory to begin her full-time dance training before joining the Washington Ballet's Professional Training Program, where she performed corps de ballet roles in many company productions. Julia joined Cincinnati Ballet as a member of the Professional Training Division in 2019 and began teaching classes in the Cincinnati Ballet Otto M. Budig Academy in 2020. She is excited to join Cincinnati Ballet's Second Company this year.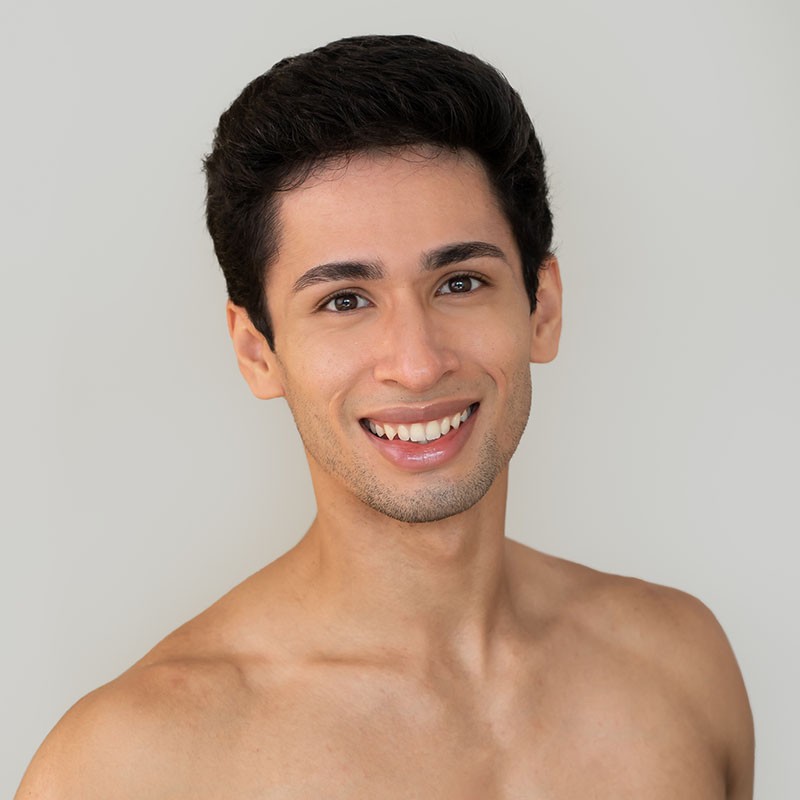 Anderson Da Silva
Cincinnati Ballet CB2 Dancer
 Anderson Da Silva is from Tampa, Florida and began training at America's Ballet School at the age of 12. While there, Da Silva performed multiple roles in classical ballets including Le Corsaire, Don Quixote, Sleeping Beauty, Cinderella, Coppelia, and Alice in Wonderland. Upon high school graduation, Anderson attended Indiana University's Jacobs School of Music ballet program. During his time at Indiana University, he performed several lead and corps de ballet roles in including works from George Balanchine, Christopher Wheeldon, Jerome Robbins, and Mark Morris. A few of these works were Balanchine's Allegro Brillante and La Source, Wheeldon's Carousel (A Dance), Robbins' N.Y. Export: Opus Jazz and The Concert, and Morris' Drink to Me Only With Thine Eyes. 
7 p.m. Saturday, October 29
Louise Dieterle Nippert Trust

Scholarship and Resident Artist Sponsor

The Andrew W. Mellon Foundation

CSO/CCM Diversity Fellowship Sponsor

The Corbett Endowment at CCM

Dance Department Sponsor
All-Steinway School Sponsor

Louise H. & David S. Ingalls Foundation, Inc.

Community Partners

The Joseph and Frances Jones Poetker Fund of the Cambridge Charitable Foundation, Ritter & Randolph, LLC, Corporate Counsel

Visiting Artists & Thinking About Music Sponsor

CCMpower: Friends and Alumni Fueling the Future of the Arts 
The Strader Fund at the Greater Cincinnati Foundation

CCM Digital Sponsors

Dr. & Mrs. Carl G. Fischer 
Greg Mathein 
Gary & Barb Cummins 
Jim & Linda Miller 
George & Carroll Roden

Musical Theatre Department Sponsors

Genevieve Smith

Opera Production Sponsor

Rafael and Kimberly de Acha

Opera D'Arte Sponsor

An Anonymous Donor

Estate of Mr. William A. Friedlander

Mrs. William A. Friedlander

Dr. Randolph L. Wadsworth

Judith Schonbach Landgren and Peter Landgren

Mr. & Mrs. Harry H. Santen

Elizabeth C.B. Sittenfeld

Mr. & Mrs. Thomas E. Stegman

Mrs. Theodore W. Striker

Mrs. Harry M. Hoffheimer

Ariel Quartet Sponsors

Jan Rogers

Willard and Jean Mulford Charitable Fund of the Cambridge Charitable Foundation

Choral Studies Sponsors
Anonymous
  Classical Guitar Sponsor


Mr. & Mrs. Joseph W. Hirschhorn

Orchestral Sponsor

Dorothy Richard Starling Foundation

Starling Pre-Collegiate Sponsor
Starling Strings Sponsor

Dr. Timothy E. and Janet L. Johnson

Thom Miles and Roberta Gary

Organ Department Sponsors

Keyboard Club of Cincinnati
Louis and Susan Meisel

Piano Department Sponsors
Kevin and Nancy Rhein
   Wind Studies Sponsor



Edward Donovan and Cheryl Carter

Jeff Thomas Catering

The Castleberry Family

KMK Law

Paula Boggs Muething & Brian Muething

Patti Myers & Alan Flaherty

Trish & Rick Bryan

Graeter's Ice Cream 


CCMpower

eat well celebrations and feasts 
The Summit Hotel

Event Sponsors

Buddy Rogers Music

LINKS Sponsor
Sponsors listed as of August 30, 2022
Featured image at the top: CCM Chamber Choir performs in a concert.
Chet Rhodes
CCM Graduate Assistant, Marketing + Communications
Currently a Bassoon Performance master's student at CCM, Chet received a Bachelor of Music from the University of Utah. He has held positions with the Salt Lake Symphony and the Utah Philharmonia.
A preeminent institution for the performing and media arts, the University of Cincinnati College-Conservatory of Music (CCM) is the largest single source of performing arts presentations in the state of Ohio. All event dates and programs are subject to change. For a complete calendar of events, visit ccm.uc.edu/onstage.  
1
CCM shares fall 2022 schedule of performances and public events
August 12, 2022
Audiences are invited to return to the University of Cincinnati College-Conservatory of Music's (CCM) concert halls and theaters to experience world-class performances and presentations by the next generation of performing and media artists! The college's fall 2022 schedule of free and ticketed events is now available. Tickets go on sale beginning on Monday, Aug. 22, through the CCM Box Office website.
2
CCM shares spring 2023 schedule of major performances and events
November 22, 2022
Audiences are invited to return to the University of Cincinnati College-Conservatory of Music's (CCM) concert halls and theaters to experience world-class performances and presentations by the next generation of performing and media artists! The college's spring 2023 schedule of free and ticketed events is now available. Tickets go on sale to the general public beginning on Monday, Nov. 28, through the CCM Box Office.
3
CCM shares spring 2019 calendar of major events
January 1, 2019
CCM's spring lineup includes theatre and dance productions, orchestral, choral, piano, jazz and winds performances and much more! CCM's performance series runs Jan. 14 through May 12, 2019.
Debug
Query for this