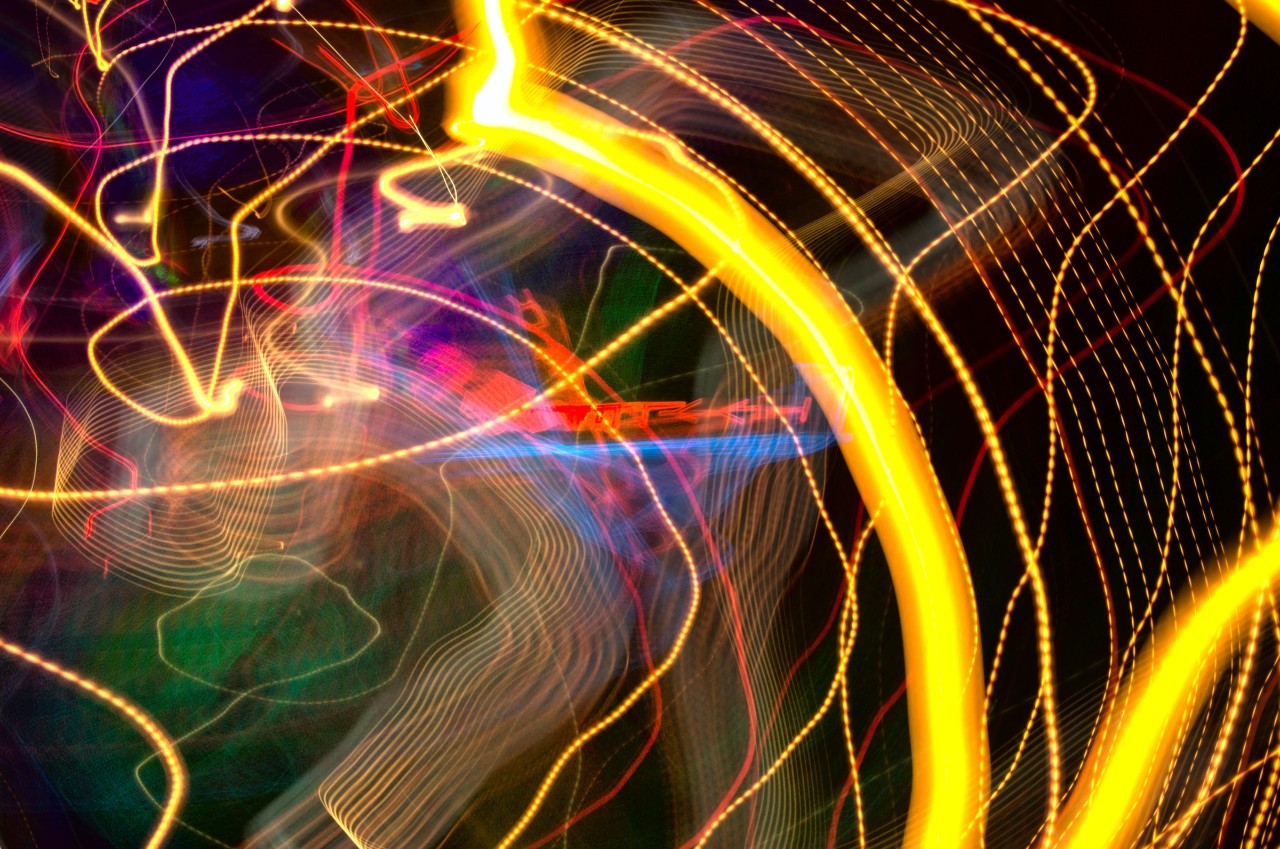 UC faculty and students in the design phase for Blink Cincinnati
Mural for citywide light festival an exciting undertaking for DAAP artists and designers
UC faculty member Jenny Ustick has been named one of the artists participating in Blink Cincinnati, an art and light festival that transforms 30 city blocks of Greater Cincinnati into an illuminated canvas in October.
"I've been involved with Blink in different ways since the festival began, but I'm beyond thrilled to be creating a mural this year," she said.
Ustick, an associate professor in UC's School of Art, within the College of Design, Architecture, Art, and Planning (DAAP), is one of the most prominent muralists in the region with murals in seven U.S. states and projects stemming from residencies in Argentina and Italy. 
According to announcements, this year's Blink event will highlight over a dozen international artists or institutions from four continents. The artists will spend the next few weeks working to complete pieces such as large-scale projection mapping, painted murals and interactive light sculptures. Events begin Thursday, Oct. 13, with the Blink Parade leading into three nights, Oct. 14-16, of murals and activations spread throughout downtown Cincinnati and Covington, Kentucky.
For Blink Cincinnati, Ustick is partnering with Cincinnati-Kharkiv Sister Cities Partnership and Cincy4Ukraine to create a 40- by 51-feet mural on the side of Dunlap Café that is mindful of the tumult of war in Ukraine and sends a message of hope for the future. She and UC students in her introduction to public art class began working in early September on the mural, located on the corner of Dunlap and Henry streets in Cincinnati's historic Over-The-Rhine neighborhood.
"We want to honor the really beautiful components of Ukrainian culture, with the potential to tell the more difficult story," says Ustick, noting that current fundraising efforts are underway to secure equipment and supplies.
The mural won't be a stand-alone visual, however. It will be accompanied by projection mapping.     
Projection mapping, Ustick explains, is the use of the finished mural as the backdrop for an overlay of additional images (i.e., animation) via video projection. The projection mapping element of the mural is being undertaken by Sean P. Hafer, an assistant professor of practice in the DAAP's School of Design, and UC students in his motion design class.
"We are excited for the opportunity to share and create something with my motion design students that will be seen and felt by so many Blink attendees," says Hafer.  
Projection mapping, by a different designer, will also be added to Ustick's existing Cincinnati mural, "Mr. Dynamite" featuring music icon James Brown.
Another example of Ustick's work is currently being celebrated in Rockford, Illinois.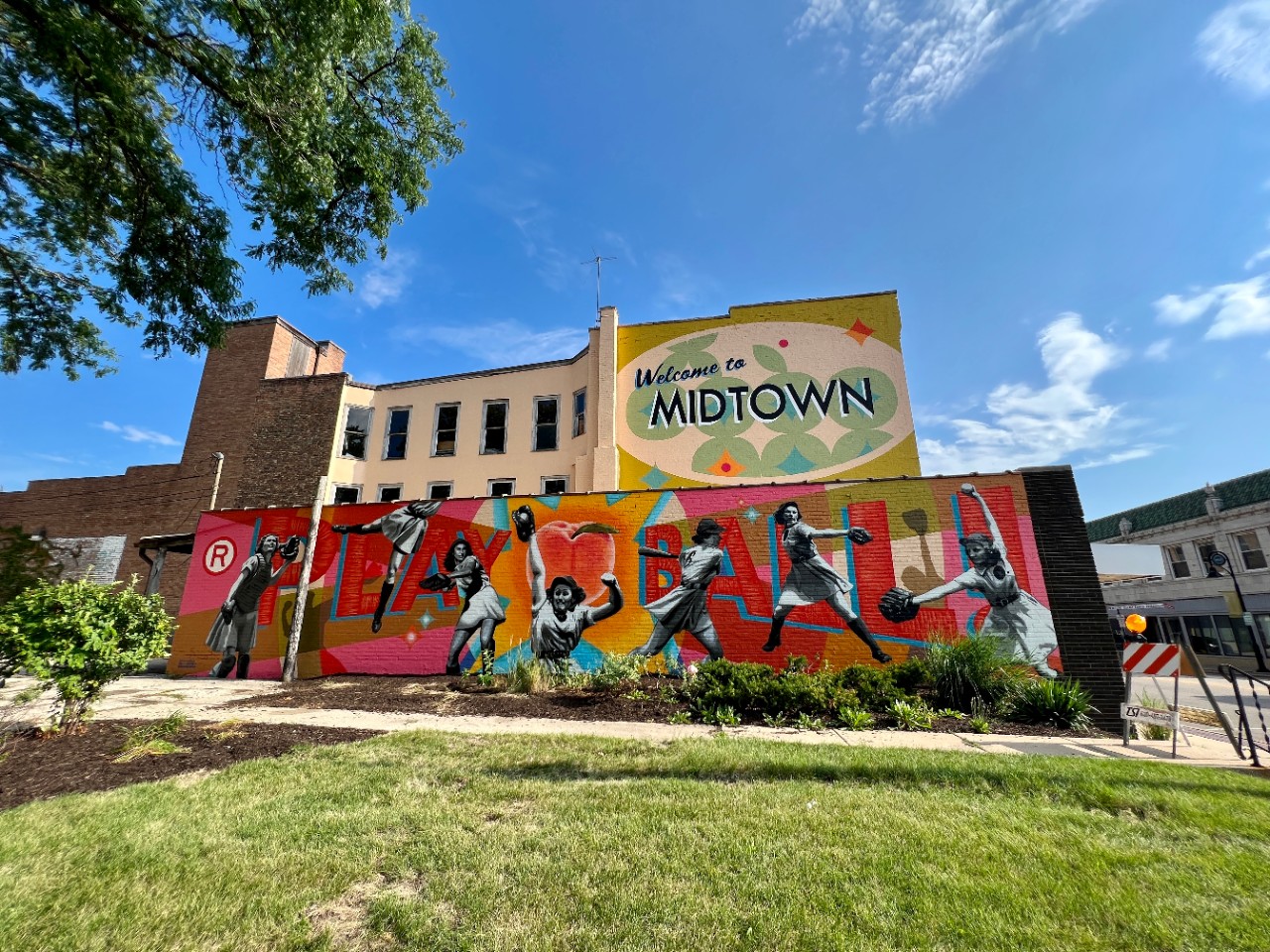 In late July, Ustick and a colleague completed a mural project in Rockford called "Peaches," which depicts the real women baseball players who inspired the hit 1992 movie "A League of Their Own." In August, Amazon Prime released a new series based on the original movie, with the same name, as 2022 marked the 30th anniversary of the movie that made the Rockford Peaches famous. A detailed description of the murals and how Ustick came to be involved in the "Peaches" mural project was covered by a Rockford radio station. 

To support Ustick's Blink Cincinnati mural, contact The Cincinnati-Kharkiv Sister Cities Partnership.
Featured image at top courtesy of Unsplash. 
Impact Lives Here
The University of Cincinnati is leading public urban universities into a new era of innovation and impact. Our faculty, staff and students are saving lives, changing outcomes and bending the future in our city's direction. Next Lives Here. 
2
Bearcats at the zoo
October 31, 2022
University of Cincinnati students and faculty get a chance to work on global wildlife conservation projects with the Cincinnati Zoo & Botanical Garden, considered one of the best zoos in North America.
3
Uplifting stories help #UCtheGood
July 16, 2020
UC Marketing + Communications gathers recent uplifting stories to help the community focus on the good during coronavirus pandemic.
Debug
Query for this