'I could have been that kid'
First-year Bearcat supports children in her native Ethiopia
When Bitanya Derese began raising money for children in Ethiopia, the country where she was born, she didn't realize the importance of her endeavor.
Derese, a first-year student at the University of Cincinnati, left Ethiopia with her family when she was just 3 years old. She doesn't remember much of her life before immigrating to the United States besides the long plane ride.
Returning to her native country last year, Derese saw how impactful her charitable donation would be and how fortunate she was.
"A lot of the country does face poverty," Derese said. "Luckily, I didn't grow up in poverty.
"I went this past winter to visit Ethiopia and look at the kids that do live in poverty. It was definitely just humbling. It made me super grateful that I got the chance to come to this country, receive a full ride to college. So it's a chance for me to give back, and it was personal because I'm from there."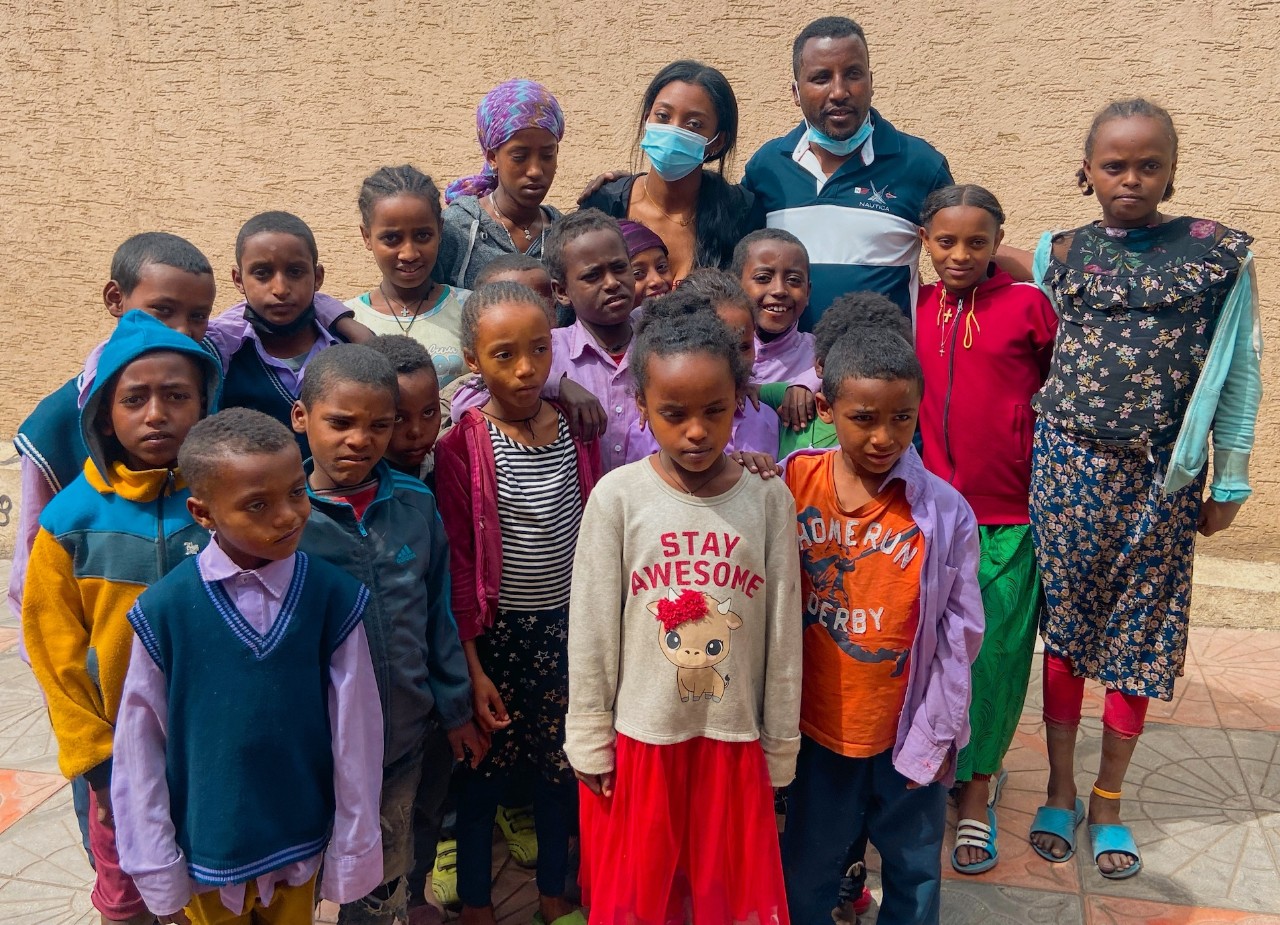 Derese, who is studying marketing in UC's Carl H. Lindner College of Business, was one of 10 students this year who received the annual Cincinnatus Presidential Scholarship, which awards $94,000 to recipients to cover four years of full tuition, fees, room, board and a book allowance.
"Knowing that I was lucky enough to receive that and not having to worry about the money side gives me a chance to take a breath and really dive into the education part," the first-generation college student said.
Derese was drawn to marketing because she enjoyed her business classes at Seton High School in Cincinnati and enjoyed the customer service aspect of working as a server. She expects the business education will prepare her for her future career, possibly pairing marketing with fashion, and also will help her continue to build her foundation to support children in Ethiopia.
"It's something that I definitely want to continue here at UC, but I'm still getting adjusted to campus," she said of her charitable foundation. "Once I know who to talk to and what to do, it's something that I definitely want to continue to raise money for."
Derese started her foundation during her sophomore year of high school, reaching out to Catholic churches and schools to raise money for books and education for Ethiopian children.
During her senior year of high school, she visited Ethiopia with her family. While her parents visited family in the African nation, Derese had an opportunity to meet the children who would benefit from the $3,000 she had raised.
"The kids barely had anything," Derese said. "They didn't even know if they were going to get a chance to eat the next day, but they were still such joyful and happy kids. It made me realize how we take a lot for granted here. That gave me that push to keep raising money and helping them."
Seeing the level of poverty the children faced, Derese pivoted her foundation's mission. Instead of directing her donation to be spent on books, she decided it should be spent in whatever way was needed through the help of an organization called Korah Kids, which supports some of the most vulnerable children in Addis Ababa, Ethiopia.
"After I went and saw the level of poverty they were in, I gave it to the man who ran Korah Kids to use at his discretion because in some cases they didn't even have enough to eat," Derese said. "I definitely thought prioritizing the basic stuff was more important than books. So right now, [it goes to] what each child needs individually. If it is food, it would be toward that. If it is books, it would be toward that."
Some of the children supported by Korah Kids are orphans while others have parents with HIV/AIDS or leprosy. Families in the community scavenge through the city's waste for discarded food, live in makeshift houses and drink dirty water.
"It was definitely emotional," Derese said. "I cried a lot. It kind of reminded me again how grateful I should be to live here; I've grown up here for 15 years. But going back, [I realized] it could have been me that stayed there. I could have been that kid. It was definitely a humbling experience, and it just made me grateful to be here and to have the opportunity to go to a Catholic school and be able to raise the money to give back to them."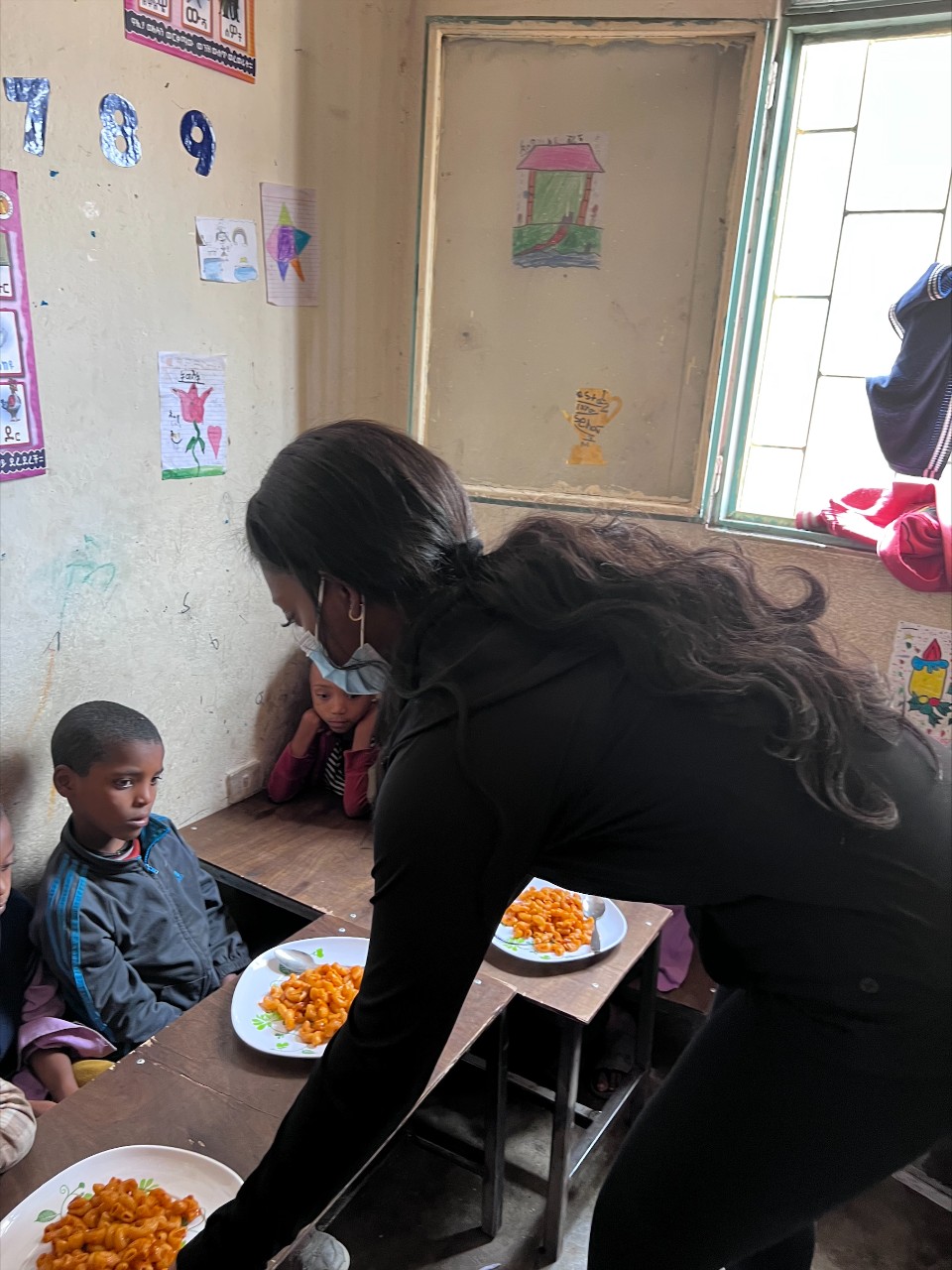 Derese has remained in contact with the director of Korah Kids, speaking about once a week. The organization has inspired her since she first discovered it through a news story.
"That was honestly just kind of luck," she said. "My dad was watching this interview on an Ethiopian news channel, and this guy pitched his story about how he grew up in poverty, how he had a very, very difficult life and how despite all that he still wanted to give back. My dad was moved to tears, and he told me that I had to find this man. So I reached out to him on Facebook, and everything clicked together."
Along with continuing the work with her foundation, Derese is excited to continue her education at UC. In addition to her scholarship, she was drawn to the university because of its strong co-op program.
"They definitely sold themselves very well, appealing to me with the co-op programs; they are one of the best schools in the nation in partnering with co-ops. That definitely stood out to me," Derese said. "[UC] just gave me a more personal feeling than all the other schools I looked at. It was an easy choice."
Featured image at top: Bitanya Derese takes a selfie with children supported by Korah Kids in Addis Ababa, Ethiopia. All photos courtesy of Bitanya Derese
Become a Bearcat
Whether you're a first-generation student or from a family of Bearcats, UC is proud to support you at every step along your journey. We want to make sure you succeed — and feel right at home.