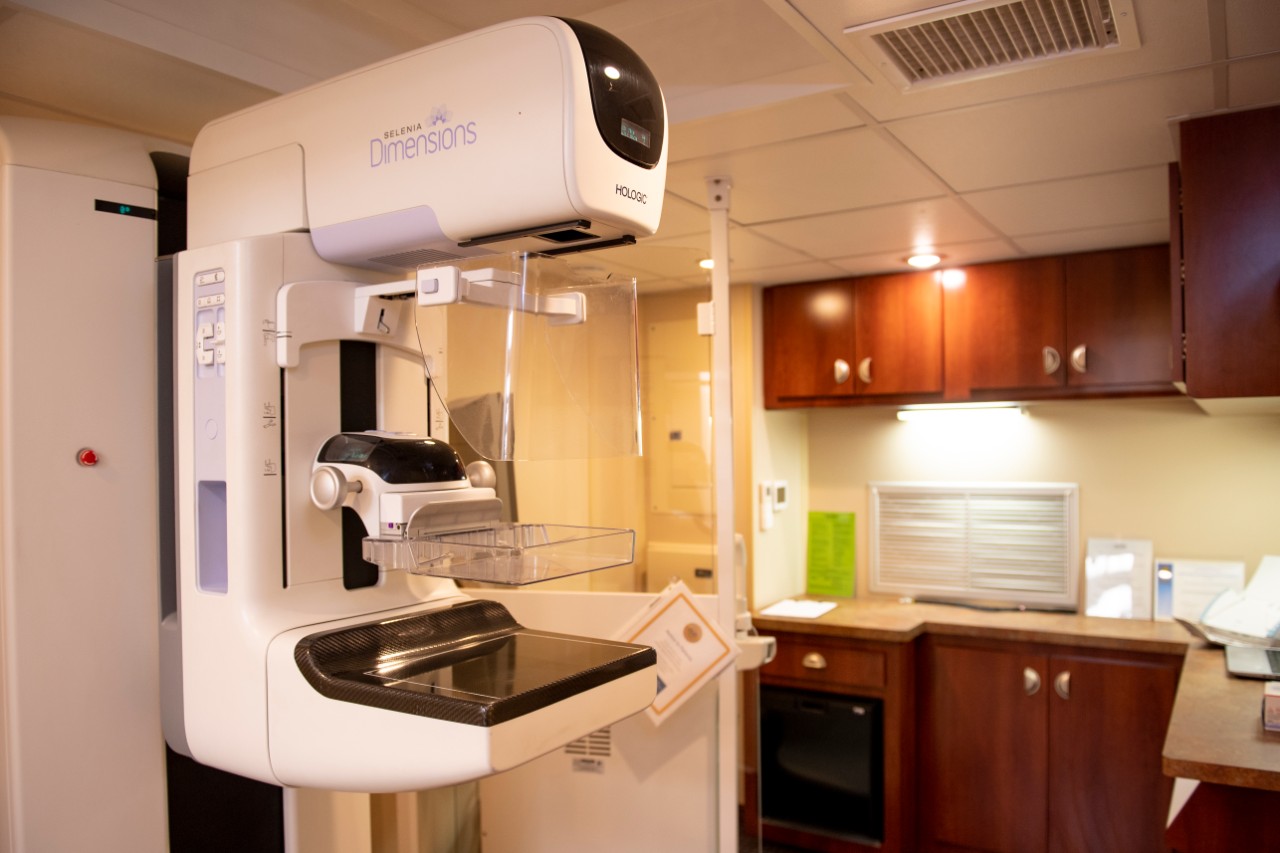 WPFW: UC expert discusses breast cancer racial disparities
The University of Cincinnati's Rifat Wahab, DO, recently joined What's at Stake, a radio show and podcast produced by Washington, DC based WPFW radio, to discuss Breast Cancer Awareness Month.
Wahab noted that while Caucasian women are diagnosed at a slightly higher rate, Black and Hispanic women are 40% more likely to die of breast cancer and have a lower five-year survival rate. Approximately 72% of minority women are more likely to be diagnosed with breast cancer under the age of 50 years, she said.
"One of the biggest gripes that I have is that certain society guidelines are actually recommending starting screening at the age of 50. Well that's already putting our women of color at a disadvantage," said Wahab, adjunct associate professor in UC's College of Medicine and a UC health physician. "We're seeing breast cancers at a younger age in that group of women. I highly suggest one of the biggest things we can do is follow the American College of Radiology guideilnes and begin screening at the age of 40."
Wahab said women should begin a conversation about breast health with their primary care providers starting at age 30, discussing any symptoms, family history and/or genetic dispositions.
"If there's a strong family history of breast cancer, we may need to start screening sooner than the age of 40 for these women," she said.
Listen to the What's at Stake podcast.
Dr. Wahab also recently spoke with Fox 19 about UC Health's mobile mammography unit. Watch or read the Fox 19 story.
Featured photo at top of a 3D mammogram machine. Photo/Colleen Kelley/UC Marketing + Brand.
1
UC COVID-19 studies awarded $425K
April 15, 2020
Understanding that time was of the essence in combating this highly infectious disease, UC and its College of Medicine's Office of Research conducted a rapid review and distribution of $425,000 in novel pilot grants to researchers, focusing on eradicating the disease.
2
Educational breast cancer event focuses on empowerment
Event: November 3, 2018 9:00 AM
"Beyond Breast Cancer: The Path to Empowerment" is an educational event for breast cancer survivors, their families and the community; it will be held from 9 a.m. to 3 p.m. Saturday, Nov. 3, at the Kingsgate Marriott Conference Center, 151 Goodman Drive.
3
Yahoo News: Five Black UC faculty members receive National...
September 8, 2020
Five African-American researchers and healthcare professionals on UC's medical campus have received sizable grants from the National Institutes of Health during the past 18 months. The faculty members were interviewed by WCPO to help showcase innovation and the diverse voices and perspectives they bring as the healthcare community attempts to ease health disparities in communities of color in Cincinnati and beyond.
Debug
Query for this