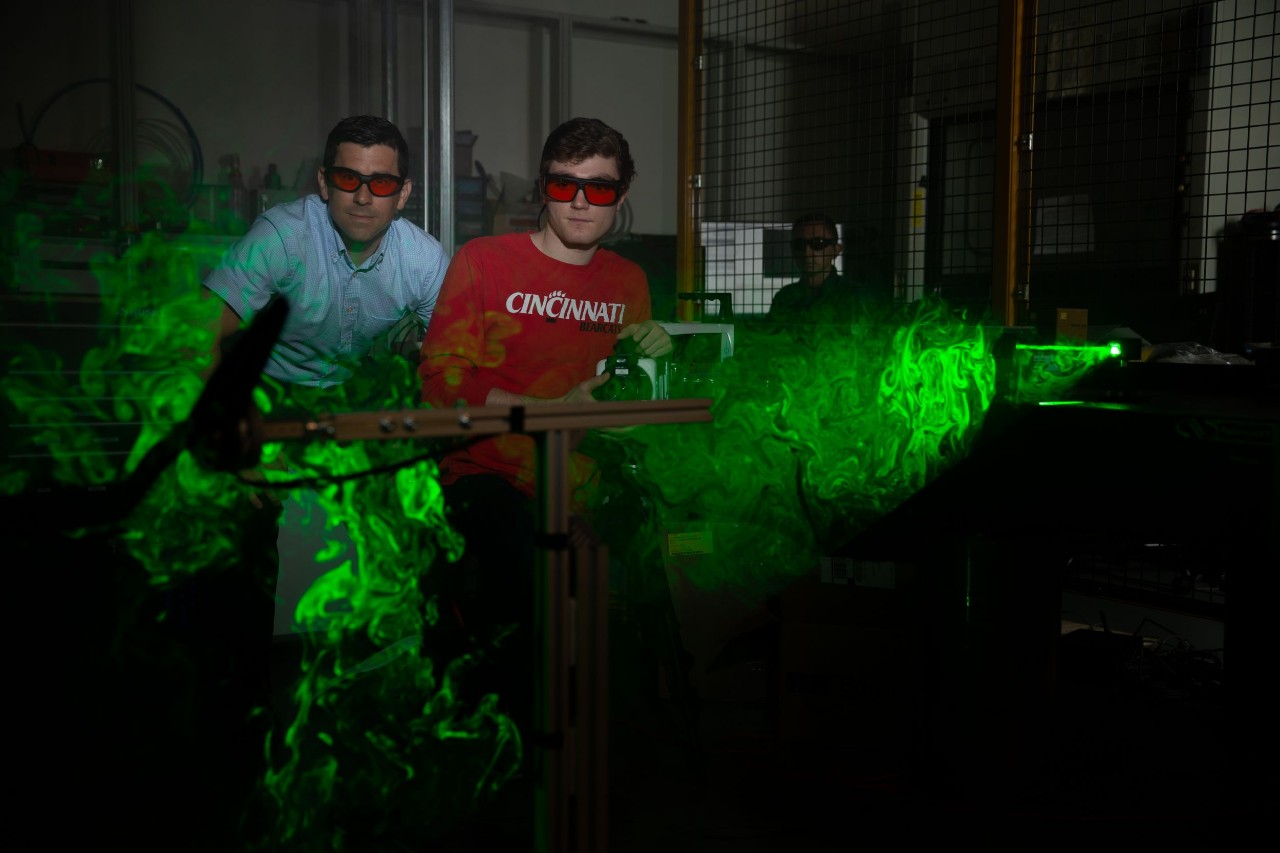 UC tops $615M in research spending
Spending reflects recent public investments at UC and its affiliates
The University of Cincinnati and its affiliates spent a record $615 million on research in fiscal year 2022, demonstrating their commitment to discovery and innovation.
Likewise, UC's research awards increased by more than $46 million to $268 million during the same period, UC's Office of Research announced Wednesday.
According to the National Science Foundation, UC is 51st in the nation in research spending, topping institutions such as Princeton University, the University of Kentucky and the University of Georgia. UC ranks 33rd among public universities nationwide.
The NSF's fiscal year 2022 rankings reflecting UC's latest numbers will come out in December 2023.
"UC is a world-class research institution," Vice President for Research Patrick Limbach said. "Without this support, we couldn't do all the very important research and scholarly activities happening in every corner of UC."
UC spent more than $308 million on research and development, according to UC's Office of Research. UC's affiliates, comprising Cincinnati Children's Hospital Medical Center, the Cincinnati Veterans Affairs Medical Center and the University of Cincinnati Research Institute, spent another $307 million for a total of $615 million.
Besides its new record for research spending, UC also continued its streak last year for both record-breaking enrollment and graduation. Limbach said many students apply to UC for the opportunity to work alongside some of the nation's top scholars and researchers.
"With the increase in research funding at UC, we are able to support more undergraduate and graduate students to pursue what's next," Limbach said.
With the increase in research funding at UC, we are able to support more undergraduate and graduate students to pursue what's next.
Patrick Limbach, UC's Vice President of Research
UC last year opened its new Digital Futures Building in the Cincinnati Innovation District, creating new spaces for research collaborations across colleges.
UC is classified as a Research 1 institution by the Carnegie Commission. Collectively, Ohio ranks seventh in the nation in research and development spending by public higher education institutions, the NSF says.
"UC's colleges are doing a great job of recruiting very successful, creative and competitive scholars and researchers," Limbach said. "A robust increase in research funding by many of our colleges demonstrates their ability to recruit faculty at the highest level who are competing nationally and internationally for research funding."
Universities serve as economic engines for their communities, according to the Association of American Universities. Besides providing employment, they develop innovative technologies that spark new business startups and raise tax revenue.
UC generates $4.2 billion annually for the regional economy through operations, construction projects, startups and spending by students, visitors and alumni, according to a 2018 analysis by Economic Modeling Specialists International.
Featured image at top: A UC aerospace engineering student uses laser light to study the vortices created by propellers in assistant professor Daniel Cuppoletti's lab. Photo/Andrew Higley/UC Marketing + Brand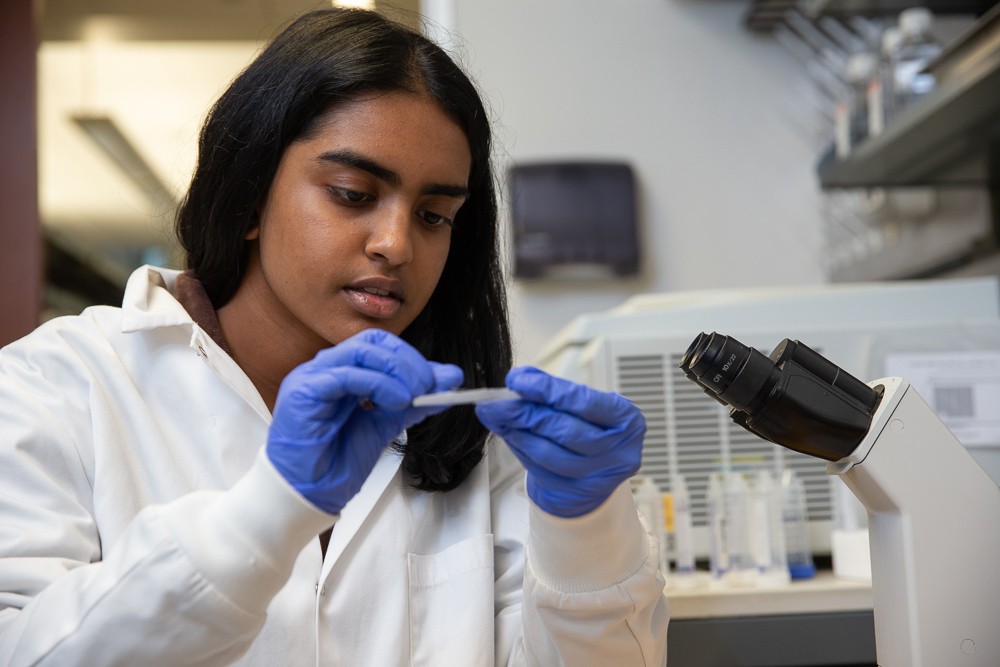 Next Lives Here
The University of Cincinnati is leading public urban universities into a new era of innovation and impact. Our faculty, staff and students are saving lives, changing outcomes and bending the future in our city's direction. Next Lives Here.
1
UC celebrates Digital Futures grand opening
September 23, 2022
The University of Cincinnati celebrated the grand opening of its Digital Futures building, a facility for interdisciplinary research, on Friday in the Cincinnati Innovation District.
3
UC, Lt. Gov. Husted celebrate success of Ohio IP Promise
November 16, 2022
University of Cincinnati President Neville Pinto, UC Executive Vice President Ryan Hays, Ohio Lt. Gov. Jon Husted and entrepreneurs within the Cincinnati Innovation District today celebrated the economic impacts of the Ohio IP Promise — a statewide commercialization initiative launched in 2019 that streamlines the patent and licensing process, enabling inventors to own their intellectual property.