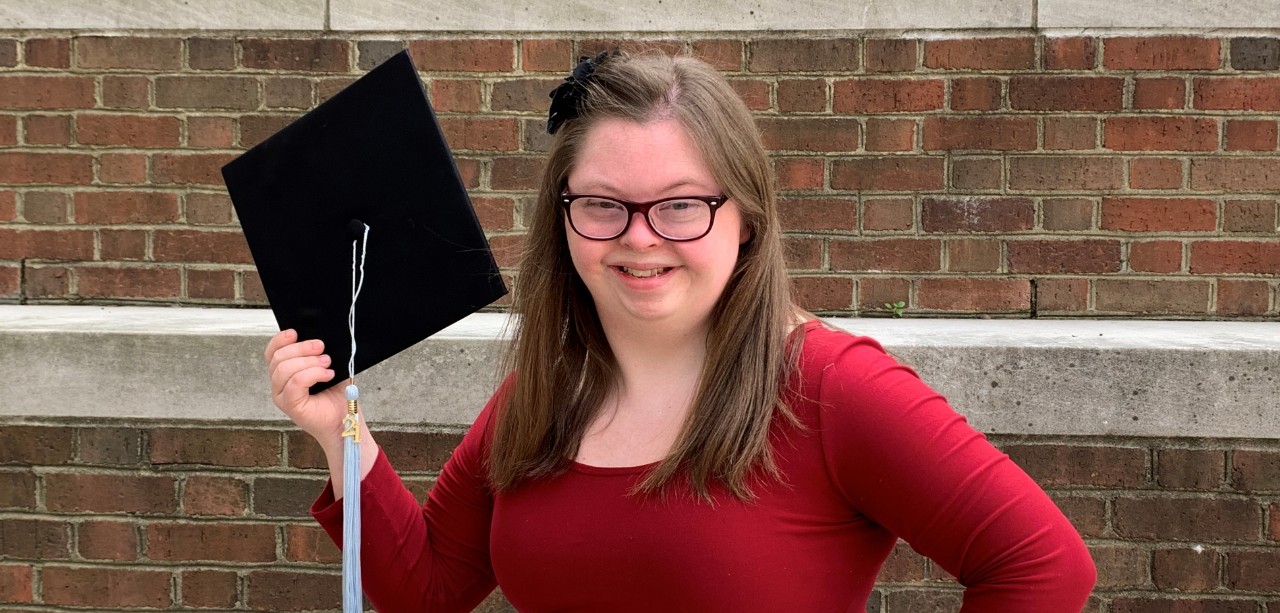 Fox 19: UC's Transition & Access program supports students with developmental disabilities
UC celebrates the 10th anniversary of the TAP program
A Fox 19 segment showcased how UC offers a pathway to success for students with intellectual and developmental disabilities.  
"I wanted to learn some new things; especially how to cook," UC TAP student Cullin McCoy says in a news feature on the UC's Transition and Access Program, housed within the College of Education, Criminal Justice and Human Services.
This is McCoy's third year in the program which teaches students career readiness skills, independent living skills and social skills.
Those involved in TAP's team of students and educators all contribute to spreading the program's message and benefits.
"I doubt you will find programs that are as comprehensive as this one," says Larry Johnson, the college dean.   The four-year program incorporates aspects that make it unique from other inclusive postsecondary programs—including on-campus living options and a university recognized certificate.
The employment rate for TAP graduates is about 85% and continues to grow yearly. Additionally, around 52% of TAP graduates are living on their own—a figure that's been accomplished by the program's ability to prepare students for the future.
"We're very proud. We never expected the growth that we've seen in him," says Collin's mother, Terri McCoy.
Read more about the TAP program 
Featured image at top of TAP graduate Eve Brennan who earned her TAP certificate in 2021.  Photo/Sadie Everett 
Impact Lives Here
The University of Cincinnati is leading public urban universities into a new era of innovation and impact. Our faculty, staff and students are saving lives, changing outcomes and bending the future in our city's direction. Next Lives Here. 
3
Fox 19: UC's Transition & Access program supports students with developmental disabilities
April 27, 2023
The 10th anniversary of the University of Cincinnati's Transition & Access program is being recognized in 2023 with celebrations and media attention. The program provides life skills to students with intellectual and developmental disabilities. Fox 19 News segment featured TAP student Cullin McCoy and the benefits he receives from being enrolled in TAP at UC