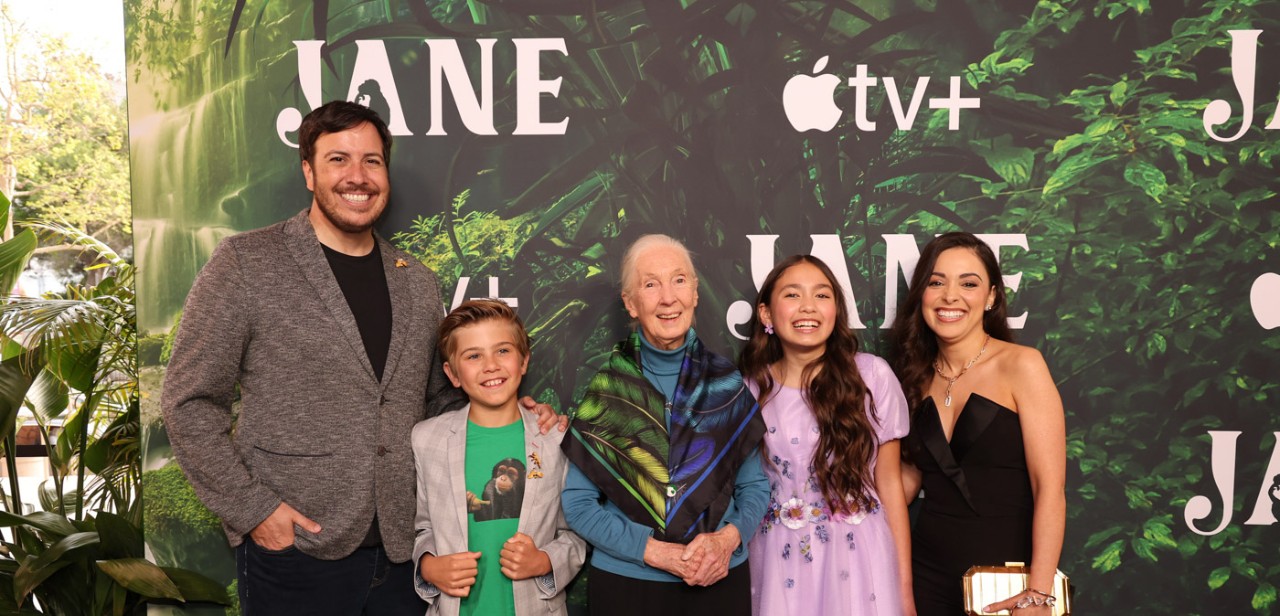 UC expert explains butterfly migration in new Apple TV show
Biologist appears in 'Jane,' a children's nature series inspired by Jane Goodall
A University of Cincinnati biologist makes a cameo in Apple TV's new series "Jane," a children's show with a wildlife conservation message.
Co-created by primatologist Jane Goodall, "Jane" tells the story of Jane Garcia and her friends who go on animal-themed adventures using their imaginations. Each episode ends with the child characters talking to real-life experts about the animals featured in the episode.
The series debuted on April 14.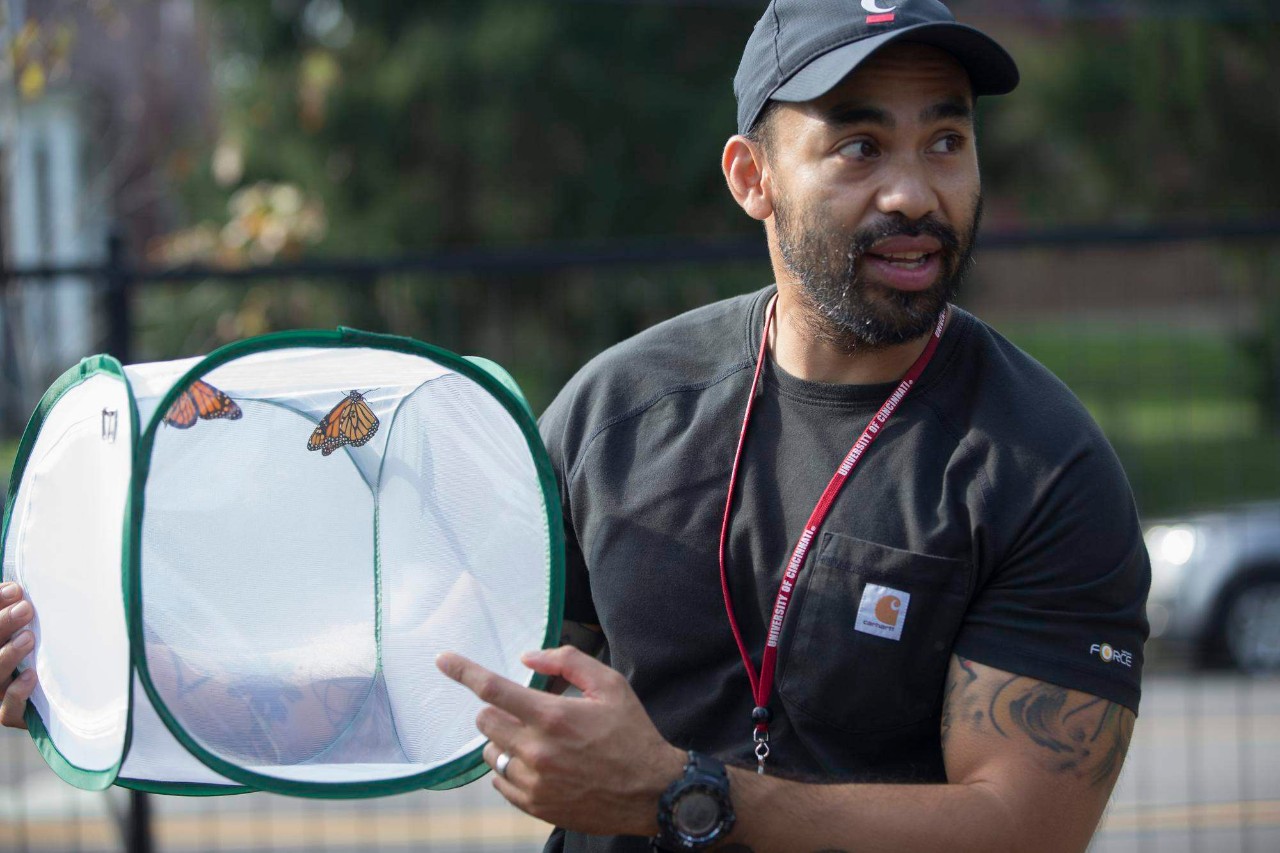 UC College of Arts and Sciences Assistant Professor Patrick Guerra is featured in Episode 7 discussing his work with monarch butterflies.
"The premise of the show is how Jane Garcia's idol is Jane Goodall. In every episode, the little girl and her friends, including her plush stuffed-animal chimpanzee, go on make-believe adventures," Guerra said.
The production crew shot his scenes remotely during the COVID-19 pandemic by letting him borrow lights and cameras used by YouTube streamers that he set up in his lab. His interaction with the child actors was scripted, so Guerra got a chance to do some acting as well.
"It was fun. We got a dose of Hollywood in Southwest Ohio," he said.
Guerra and his students study monarch butterflies in his lab and at UC's Center for Field Studies near Miami Whitewater Forest. He recently discovered that light pollution can interfere with a monarch butterfly's internal navigation system.
In the show, Guerra confides to the children that he didn't always want to study animals.
"When I was growing up I wanted to be a detective. But as you can see, I kind of do the same thing now. I solve problems by doing detective work, trying to understand how to help monarchs," Guerra tells the children in the show.
He also relates the monarch's amazing multi-generation migration with his own family's journey from the Philippines to Canada and the United States. And he introduces other children in North America who are planting milkweed to feed monarchs during their migration.
Guerra watched his episode with his family over the weekend.
"My daughter said, 'Hey, that's you, dad!'" he said.
Featured image at top: The cast and producer of "Jane" pose with Jane Goodall at the premiere. Photo/Apple TV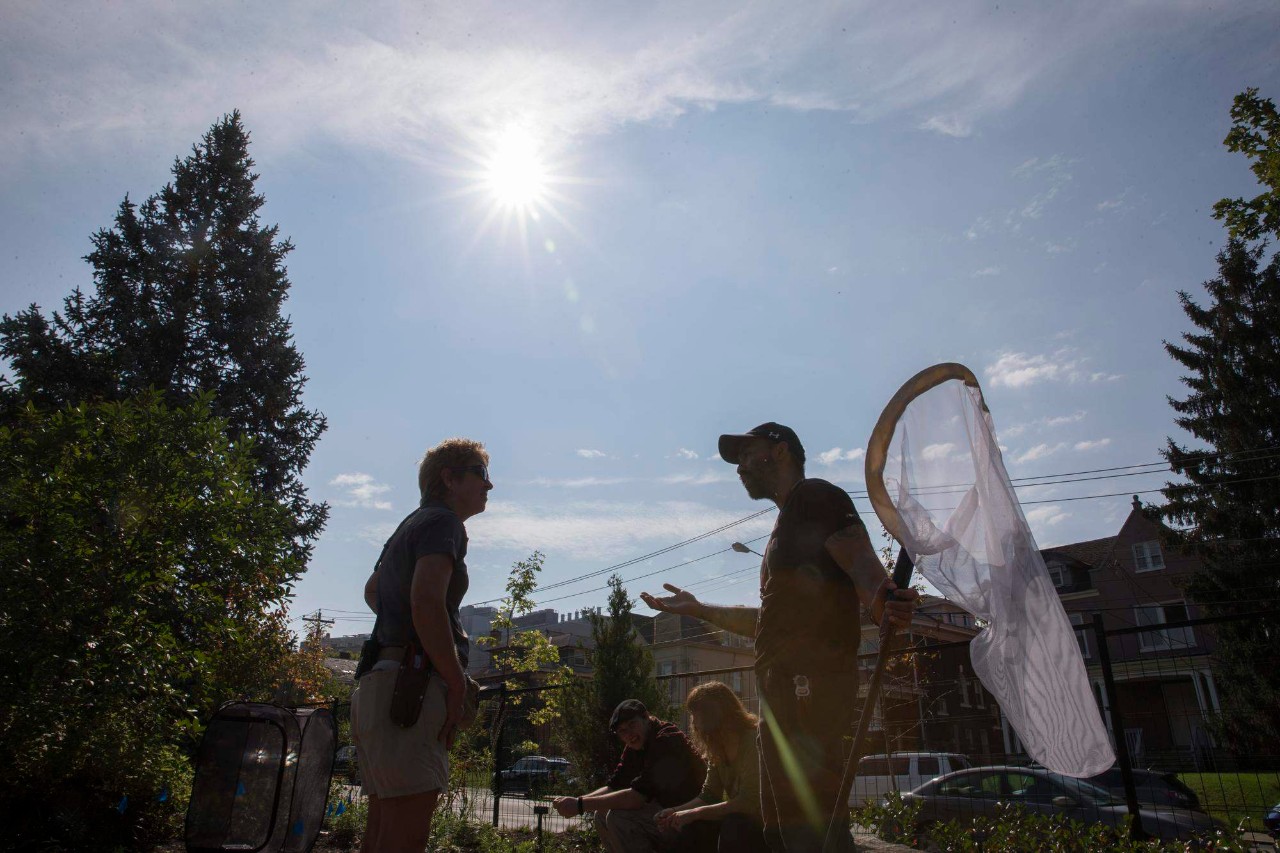 Impact Lives Here
The University of Cincinnati is leading public urban universities into a new era of innovation and impact. Our faculty, staff and students are saving lives, changing outcomes and bending the future in our city's direction. Next Lives Here.