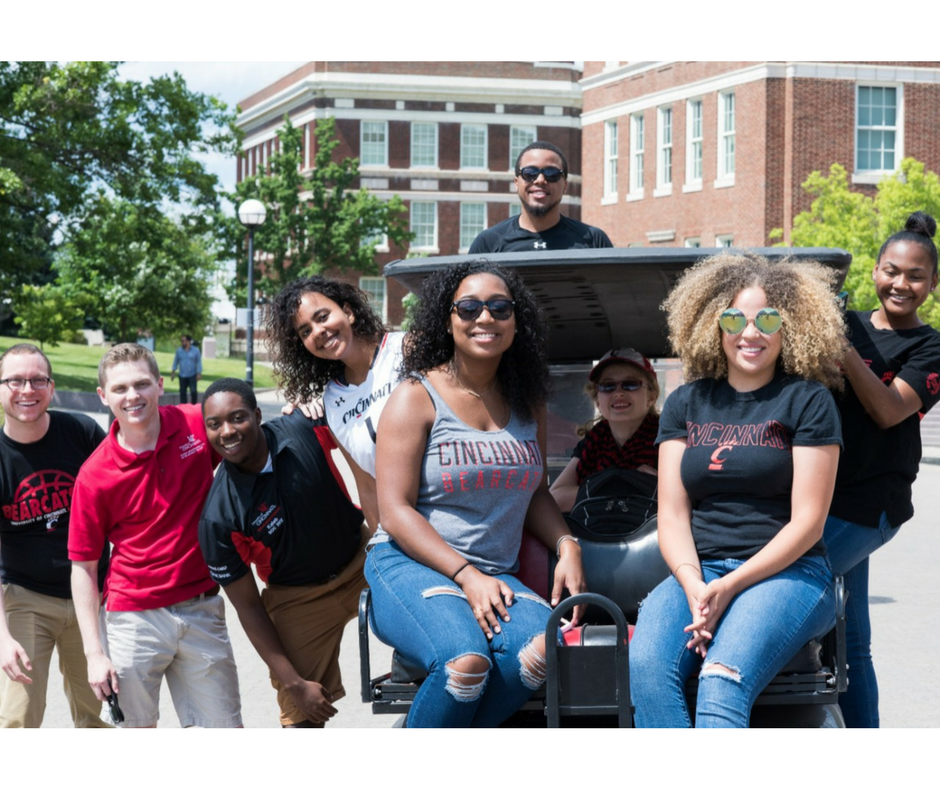 Get to know UC's campus events and student organizations platform, GetInvolvedUC
CampusLINK platform rebrands to better connect with Bearcat community
UC's online community for Bearcats to discover campus events, join student organizations, and connect with campus offices has a new name: GetInvolvedUC.
The platform, formerly known as CampusLINK, was renamed in a student-driven process that allowed current students to contribute suggestions and vote on the new name.
"It's very exciting to have a new name that better reflects the purpose of the platform and helps students to get connected to events and campus organizations even sooner," said Traci Steehler, associate director of the Center for Student Involvment, who manages the platform for UC.
GetInvolvedUC can be accessed by the entire UC community at getinvolved.uc.edu by logging in with your university assigned 6+2 and password. Current and prospective students, faculty and staff can browse GetInvolvedUC for events and involvement opportunties that appeal to a wide variety of interests. Students can also use the platform to create a new student organization.
Student organization leaders, staff, and faculty can manage their pages by navigating to the "manage view" option on their respective page. GetInvolvedUC helps promote your office and events, but also provides useful tools to support your process, including tracking attendance, forms, news articles and finances.
GetInvolvedUC is managed by the Center for Student Involvement in Student Affairs. For more information on using GetInvolvedUC, visit the Anthology Help site. 
2
Who is that behind the Bearcat?
December 13, 2021
The term 'Bearcat' has been part of the University of Cincinnati tradition for more than a century. The Bearcat mascot has been the face of UC to students, community members, sports fans and others. The mascot's persona and antics entertain and inspire excellence at the university on and off of the sports field.
3
Classes begin for increasingly diverse student body at UC
August 23, 2021
The first day of classes for the fall semester at the University of Cincinnati starts Monday, Aug. 23, and more than 46,700 students are expected to begin instruction with a more traditional fall term, focusing on in-person instruction and activities.