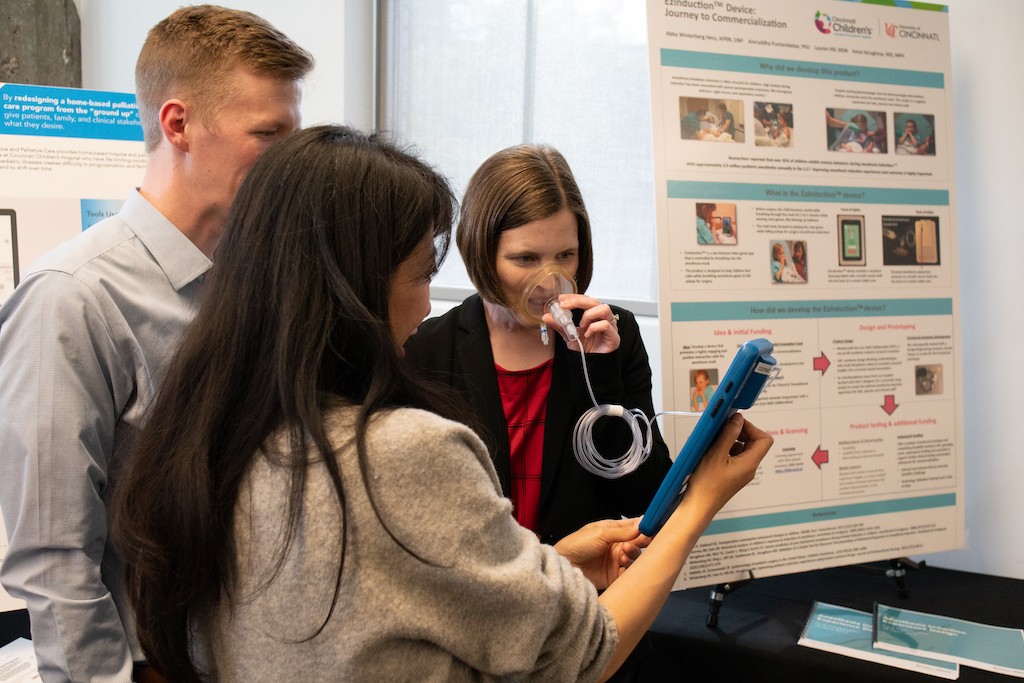 Local 12: UC celebrates 15 years of health innovations with the Live Well Collaborative
Live Well, a partnership between UC and P&G, uses inclusive design for product development
The Live Well Collaborative, a partnership between the University of Cincinnati and Procter & Gamble, recently celebrated its 15-year anniversary.
This research and design platform allows students to learn and develop new products and marries the design expertise at the university with the deep consumer understanding at P&G to make better products and experiences for the masses.
Through Live Well, interdisciplinary teams of UC faculty and students use an inclusive design-thinking approach to translate consumer research into products and services for P&G and other partners. Read more about the collaborative.
Local 12 recently highlighted this important anniversary as well as some of the successful projects that have resulted from the partnership.
Blake Lane, a UC alumnus who worked with the collaborative on the ergonomic redesign of Swiffer products and packaging, said he still gets excited seeing his work in the real world, at the grocery or convenience store.
"I'm always like, 'Oh, look at this,' 'This is so cool,' and I still get really excited to see it today," he said.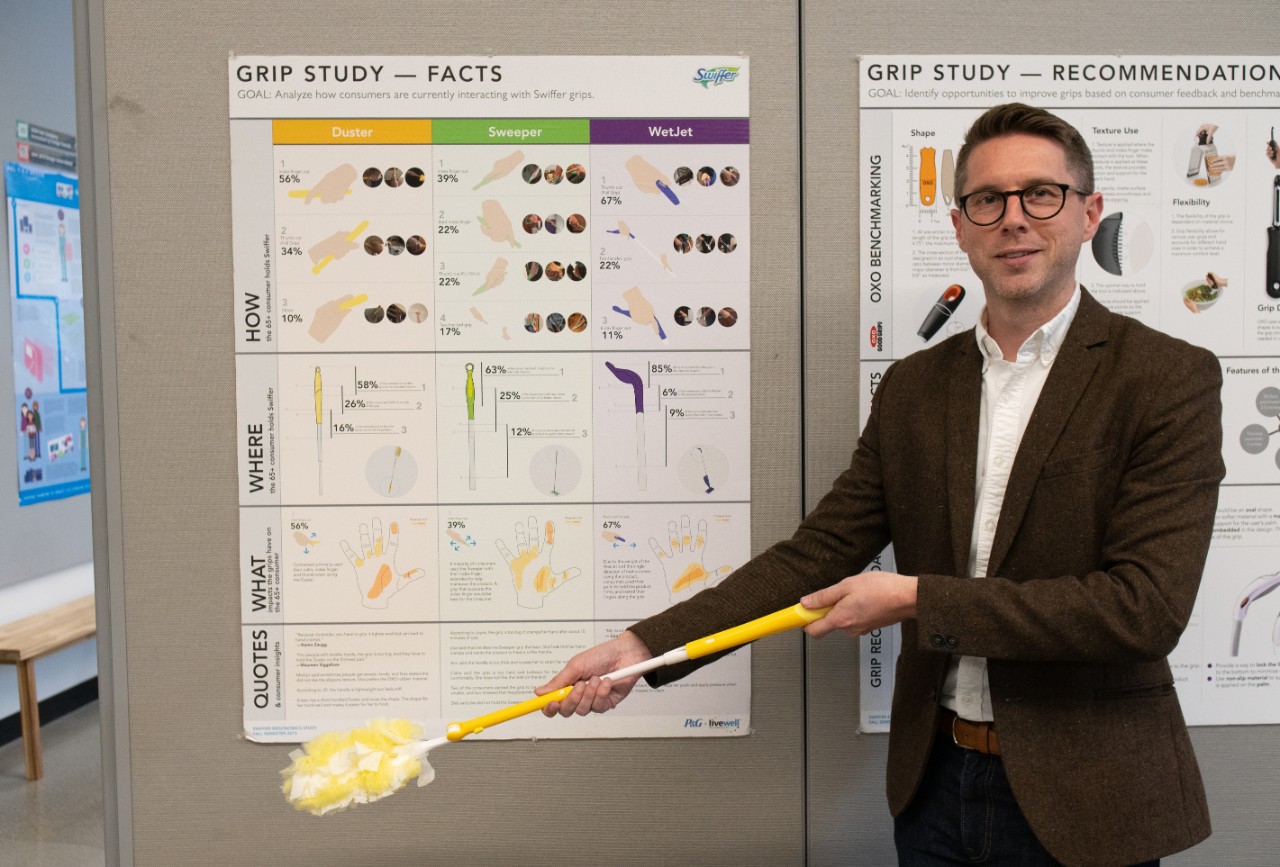 The collaborative provides cooperative education experiences for students, paying them for their work while they're still in school and allowing them to network and land jobs following graduation. 
Anabel Graciela, a UC graduate who is now a fellow with the Live Well Collaborative, worked with Cincinnati Children's Hospital Medical Center to develop a board game that helps teach people with intellectual or developmental disabilities how to do CPR and use an AED machine.
She told Spectrum News, "In school projects or even other projects, it's not necessarily I have a lot of chances to work with communities, and this actually gave me a chance to do that," said Graciela, "To be able to see it come to life also becomes a very fulfilling moment for me."
Become a Bearcat
Whether you're a first-generation student or from a family of Bearcats, UC is proud to support you at every step along your journey. We want to make sure you succeed — and feel right at home.
2
UC students recognized as top innovators
October 27, 2023
University of Cincinnati students and UC alumni have been recognized for their entrepreneurial spirit by Cincy Inno and Dayton Inno as part of lists that honor innovators age 25 and younger.