10 questions to ask yourself before applying to college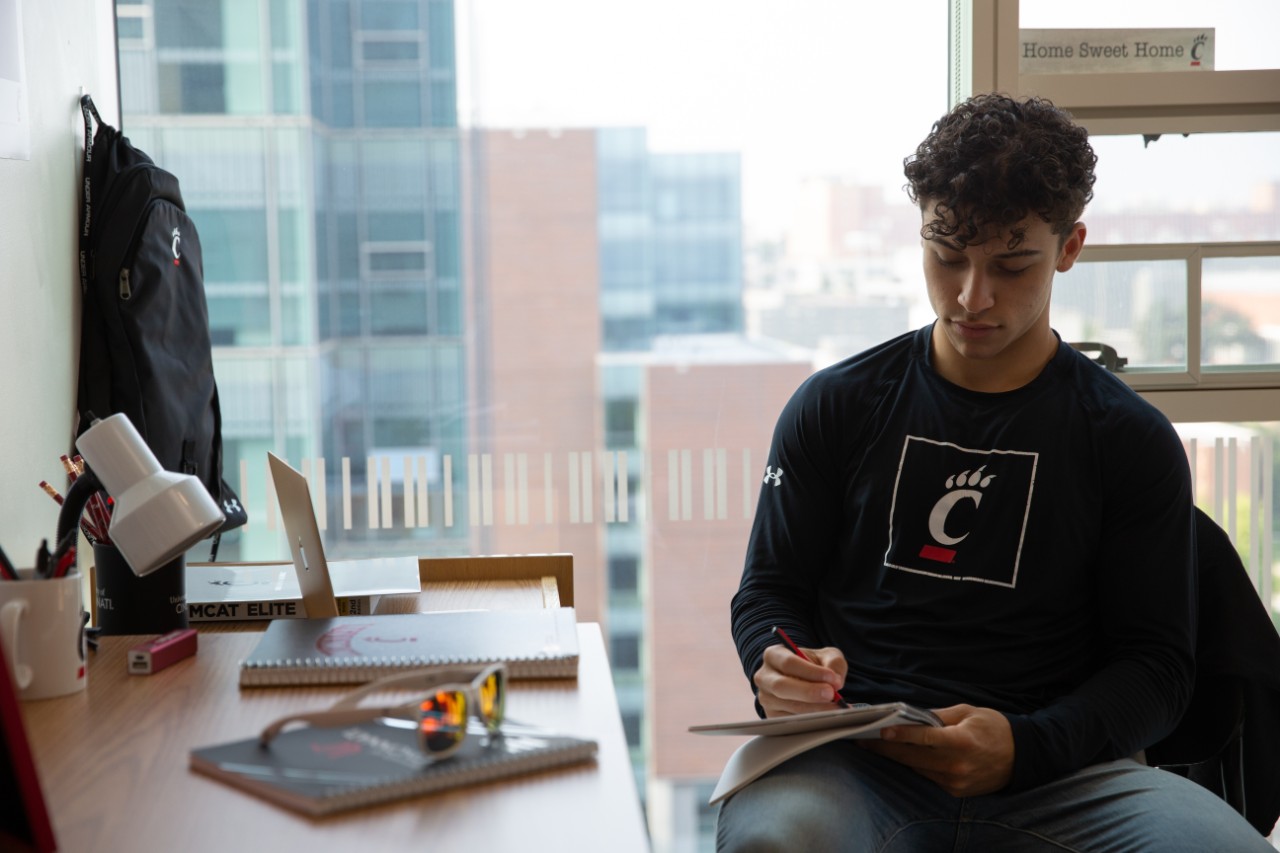 Are you a high school student dreaming about what your college experience will look like? The journey to higher education is an important one and choosing the right college can shape your future in remarkable ways. With so many options out there, how do you know which college is the right fit for you? Before applying to college, it's essential to ask yourself some key questions that will help guide your decision.
In this article, we'll explore 10 important questions to consider before embarking on this next chapter of your life.
1. What are my academic interests and career goals?
As you think about college, take some time to reflect on your passions and interests. What subjects or fields excite you? Consider your long-term career goals and whether a particular college offers programs that align with your ambitions. Exploring the University of Cincinnati's wide range of majors and programs can be a great starting point.
2. What size of college campus suits me?
Do you thrive in a close-knit community or prefer a larger, more diverse environment? Colleges come in all sizes, from small liberal arts colleges to large research universities like UC. Consider which atmosphere best supports your learning style and personal growth. 
No matter who you are, how you learn or what you're looking for in a college experience, the University of Cincinnati has you covered. With three distinct campuses (UC Uptown, UC Blue Ash and UC Clermont) offering the same rigorous academics and UC degree, there is a path for everyone here.
3. What extracurricular activities and campus life do I want to be involved in?
College is not just about academics — it's also an opportunity to explore your interests outside the classroom. Think about the types of extracurricular activities, clubs and organizations that excite you. UC offers a vibrant campus life with a wide range of student clubs and organizations to help you make the most of your college experience.
4. What are the housing options and campus amenities?
Living arrangements play a significant role in your college experience. Research the different housing options available at the colleges you're considering. At UC, you'll find a variety of on-campus housing options, including traditional residence halls and apartment-style living.
5. How far from home do I want to be?
Consider the distance from home that you're comfortable with. Are you eager to explore a new city and embrace independence, or would you prefer to stay closer to home? UC's central location in the heart of Cincinnati offers a vibrant environment, full of entertainment, leisure and career opportunities.
It's also only a few hours from many other cities and destinations:
Columbus, Ohio (2 hours)
Indianapolis, Indiana (2 hours)
Cleveland, Ohio (4 hours)
Chicago, Illinois (4.5 hours)
Nashville, Tennessee (4.5 hours)
6. What support services are available for students?
College can be a transformative but challenging experience. Look for colleges that offer comprehensive support services such as academic advising, tutoring programs, career counseling and mental health resources.
UC is committed to providing a supportive and inclusive community for all students. With experience-based learning at the core of a UC education, students get both an academic adviser and a career adviser. This support staff is there to guide you through your academic journey, help you clarify your academic and professional goals, advise you on classes and how they fit into your personal plan, and help you stay on track.
7. What is the financial aspect of attending college?
Understanding the financial implications of college is crucial. Consider the cost of tuition, available scholarships and financial aid options. For many students graduating high school, the only thing that makes going to college affordable is financial aid. UC's Assistant Vice Provost Dave Peterson gives four suggestions to make the financial aid process manageable and college more affordable.
8. What internship and co-op opportunities are available?
Real-world experience can significantly enhance your college education. Look for colleges that offer robust internship and co-op programs like UC. These opportunities allow you to apply your classroom knowledge in professional settings, build valuable connections and help you land a full-time job after graduation.
Did you know: The University of Cincinnati is ranked Top 5 in the nation
for co-op and internships, according to U.S. News & World Report.
9. What is the college's reputation and network?
A college's reputation and network can open doors to exciting opportunities after graduation. Research the alumni network and career outcomes of the colleges you're interested in. UC boasts a strong alumni network with over 332,000 living alumni and is home to the largest cooperative education program in the nation, partnering with more than 2,000 companies.
10. Can I see myself thriving at this college?
Ultimately, trust your instincts and consider if you can see yourself thriving at a particular college. Visit campuses if possible, attend virtual information sessions, and connect with current students to get a sense of the college's culture and community. UC offers virtual campus tours and admission events to help you get a feel for life as a Bearcat. You can also check out UC's episode of "The College Tour," where real Bearcats students give you an inside look at life at UC.
Begin your Bearcats journey
Loading...