UC's projected 46,000 fall enrollment is new record
For the seventh straight year, UC expects to welcome record enrollment to campus as the school year begins Aug. 26
This fall, the University of Cincinnati projects to set a new enrollment record, the seventh straight year that the university has — yet again — broken all previous records.
The current projected enrollment for UC this fall is 46,224. That comes, in part, thanks to the largest first-year class ever expected across the university's three campuses. Nearly 8,000 incoming first-year students will start at UC when classes begin Aug. 26. (The number projected for that incoming class is 7,998.)
UC's steady enrollment increases run counter to national trends. According to the National Center for Education Statistics (NCES), overall college enrollment in Fall 2019 is expected to be about 5 percent lower than the peak of 21 million in Fall 2010. In contrast, UC's enrollment has increased more than 11 percent over the last decade.
The first-year class boasts high academic quality and preparation with an average ACT score of 26.01, an average SAT score of 1232.29 and an average high school grade point average of 3.713.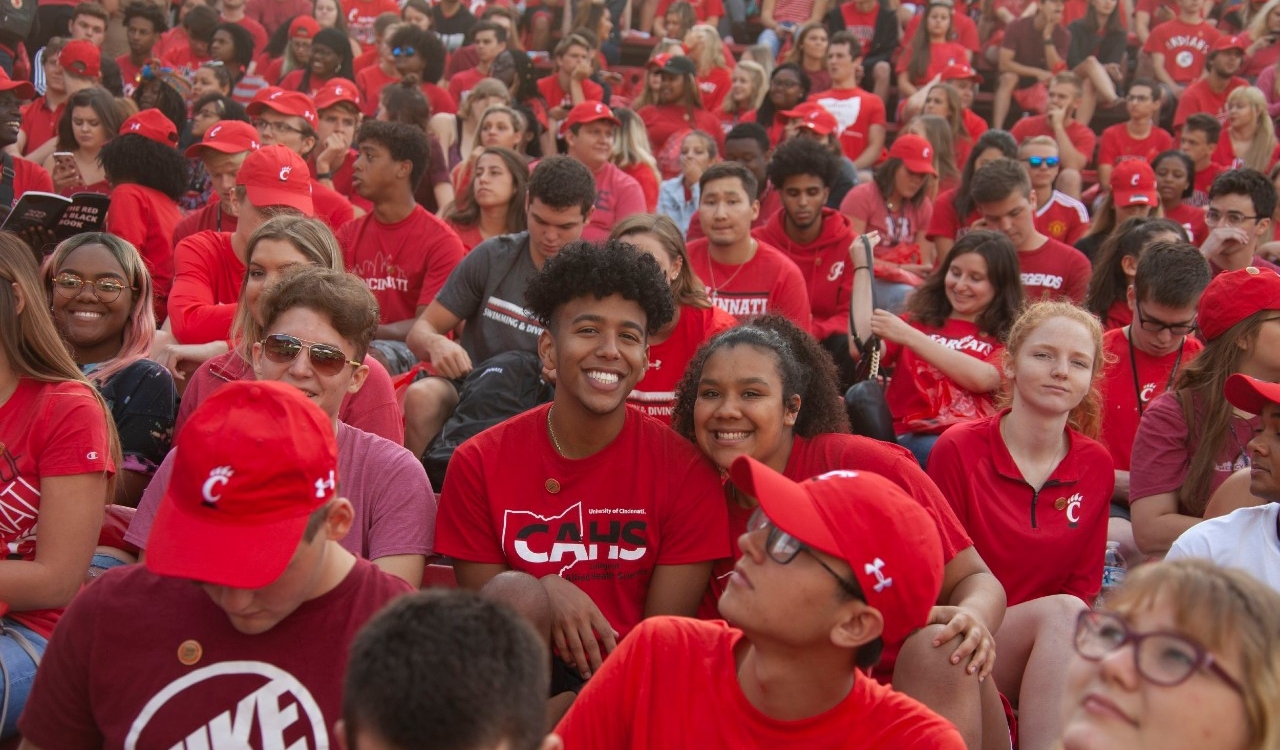 A history of ever-rising enrollments
2019 – 46,224 (projected)
2018 – 45,949
2017 – 44,783
2016 – 44,338 
2015 – 44,251
2014 – 43,691
2013 – 42,656  
In The Chronicle of Higher Education's recently published annual almanac, UC is highlighted as one of the fastest-growing institutions in the country. In the Chronicle list of colleges and universities with rising enrollment from 2007 to 2017, UC ranked in the top 50 nationally.
A new 'Bearcat Promise' during UC's Bicentennial year
The new UC incoming class is distinguished not only by its projected record size of nearly 8,000 but in other ways as well.
"Our entering first-year students are making history," says UC President Neville Pinto. "One, they arrive in the 200th anniversary year of the first classes held in 1819. Two, they are the first who will experience our new "Bearcat Promise" — our pledge to students that they will graduate with a career plan in addition to their diploma."
This year's first-year class will be among the first to test drive Bearcat Promise, a noteworthy and deliberate pathway for students to not only graduate with the best academic preparation but with a career strategy, too. "Our students will graduate with a degree in one hand and a career plan in the other," says Caroline Miller, UC vice provost of enrollment management. Miller has overseen the interdisciplinary team that developed the Bearcat Promise pathway as part of the university's new strategic direction known as Next Lives Here.
"This is really a commitment to our students that we will provide the resources, the tools and the expertise to co-design their future," says Miller. "A career choice is not as simple as the major you choose. Knowing the purpose behind your plan will help students graduate and stay on task."
Two major new buildings for two leading colleges
New buildings signal that the future is bright for two UC colleges. The College of Allied Health Sciences and the Carl H. Lindner College of Business have moved into their respective new homes and are ready for the 2019-20 academic year. Both buildings are designed with the student experience in mind, featuring increased academic and collaborative space and lots of natural light.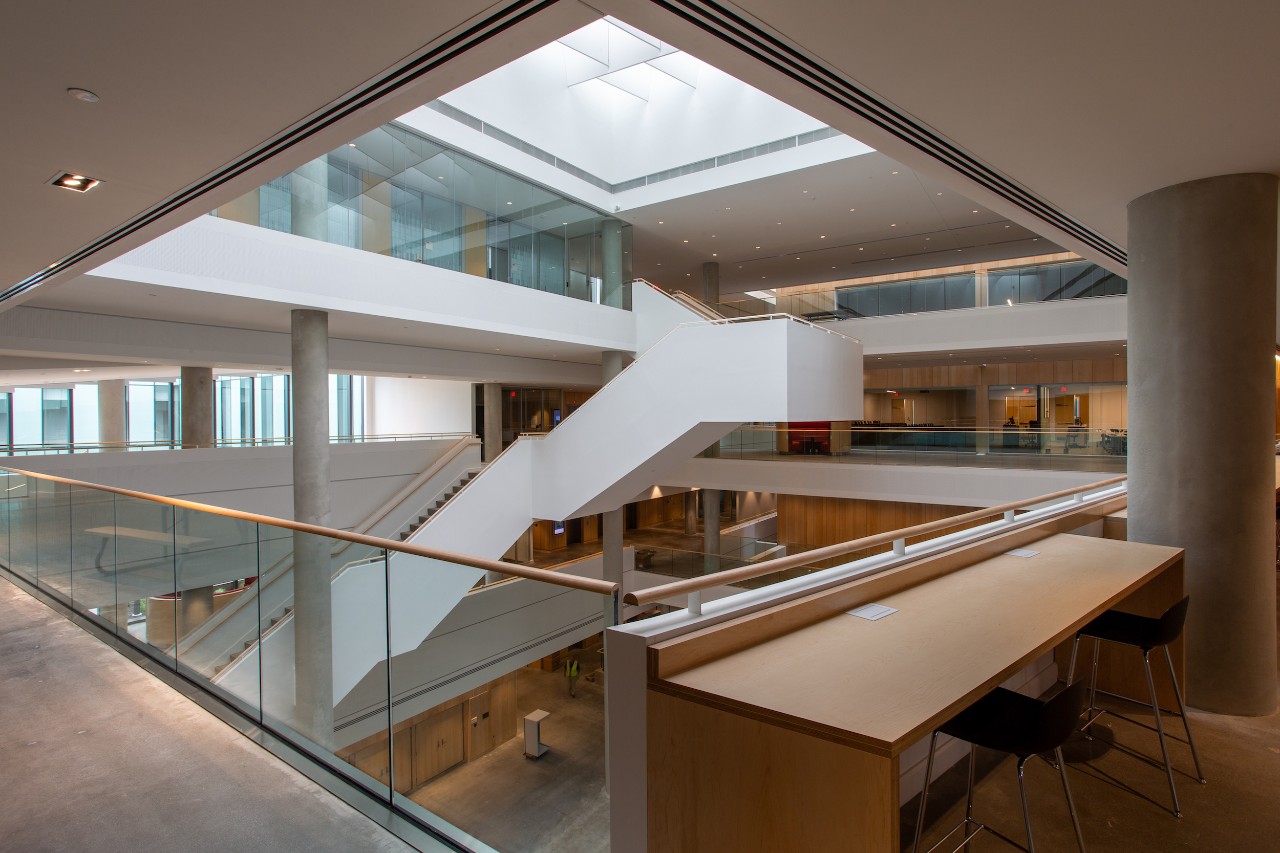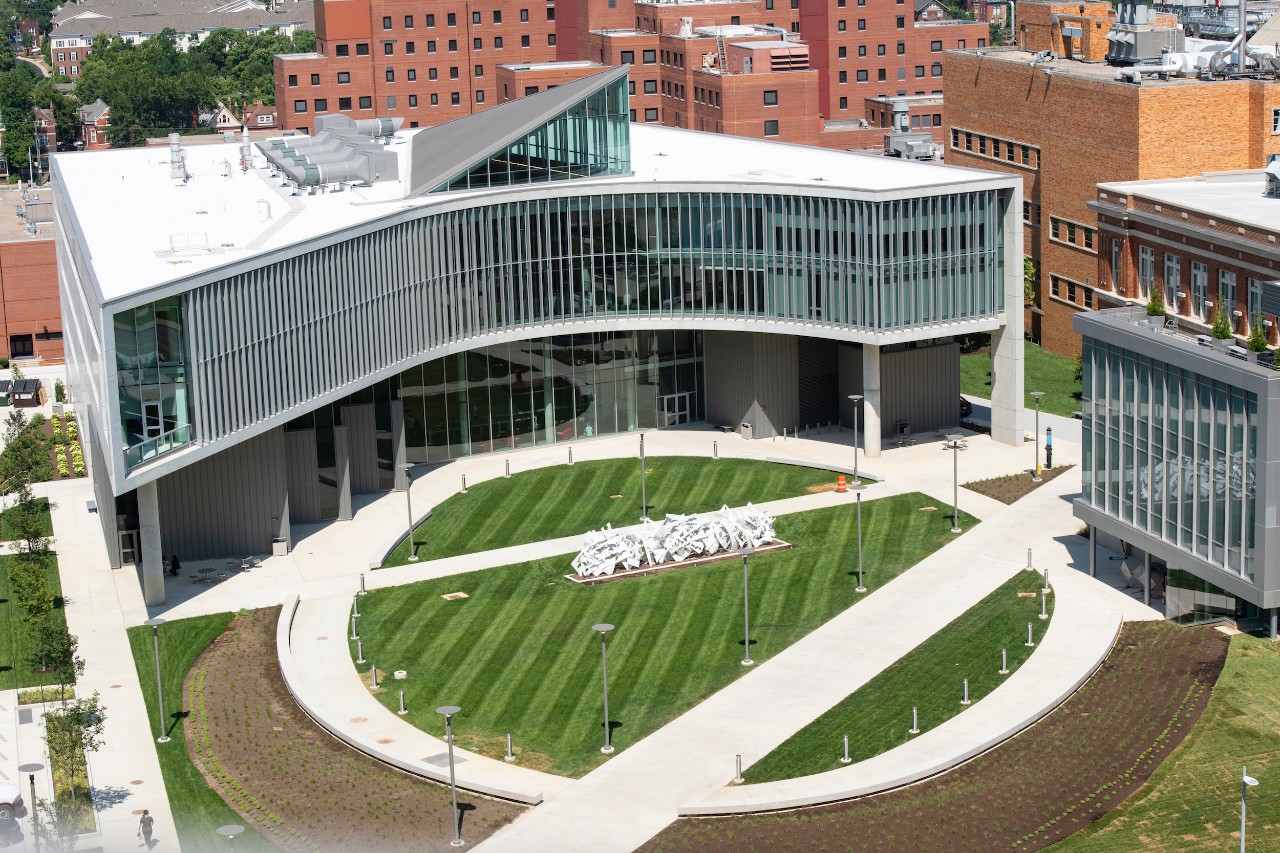 New Living-Learning Communities
More students are opting to live in UC housing than ever before. Their opportunities expanded with new Living-Learning Communities. Living-Learning Community options (also called LLCs) are smaller residential groupings based on students' majors or interests. Located within existing UC housing, these communities offer students in-class and out-of-the-classroom connections with like-minded peers, faculty and staff. This fall, four new LLCs join two existing communities established last year, including those for Women in Science and for Emerging Global Citizen Scholars. Read more about LLCs.
Around 7,200 students are moving into UC housing this week. MSN recently designated UC as having one of "15 most beautiful" residence halls in the U.S.
Some students have the option of participating in UC's full residence life experience, complete with student-oriented programming and on-site Resident Advisors, while living in newly developed, premier housing adjacent to campus. See a Business Courier slide show of the state-of-the-art facilities and amenities at The Deacon.
Dramatic growth in pipeline program toward IT careers
UC's Early IT Program is an expanding national model, growing from 30 high school students in 2017 to an expected 2,000 student participants this year.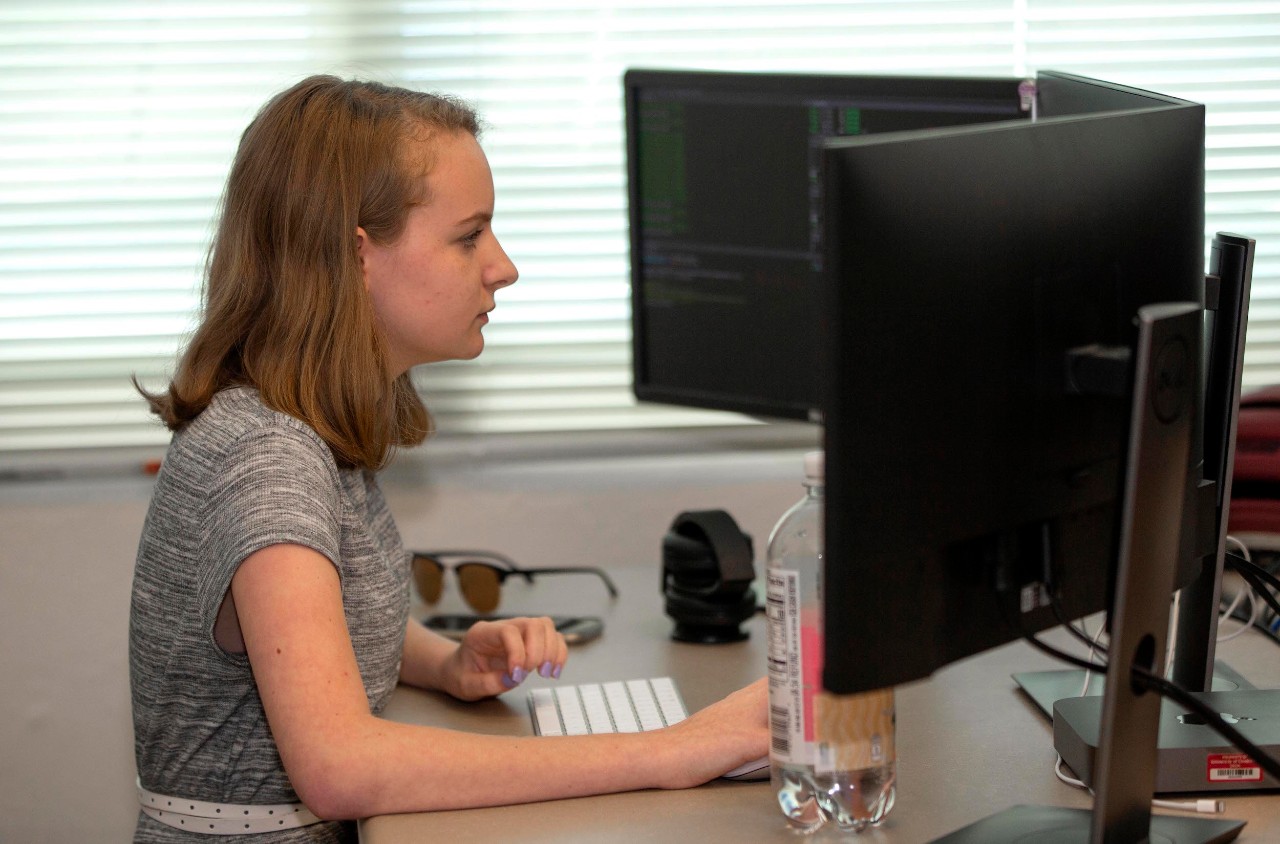 The first high school participants in this program are beginning full time at UC this fall. The university expects many more in future years, since 24 Ohio school districts now have high school students accelerating their IT-related academics as part of this unusual partnership.
Read more about the incredible growth of UC's Early IT Program, which gives students at participating high schools the opportunity to skip their freshman year at UC by completing six information technology classes and three other college-level classes. Those that succeed are automatically accepted to UC as sophomore IT majors. Additionally, they are immediately eligible for co-op work placements, allowing them to earn money they can use to pay for their college education. 
UC students aren't just learning about the world from a campus classroom — they are seeing it firsthand, studying abroad more than ever. Through UC programs that help garner international funding and secure placements in paid international co-ops, students are increasing their creativity skills while gaining global experiences that fit into every academic program. 
More than 1,700 UC undergrad and graduate students study abroad annually to more than 50 countries. And 98% of those students receive scholarship money toward their experience. Read about some of UC's international success stories, including Fulbright winners.
Honors Program sees rising retention and graduation rates
UC's University Honors Program has seen double-digit increases in retention and triple-digit increases in graduation rates. Since fall 2012, the program had a 20% rise in enrollment and a 102% increase in the number of students graduating from the program. 
Learn more about the program and its experiential focus.
This school year begins as UC's Bicentennial year comes to an end. UC traces its origins to the founding of the Medical College of Ohio and Cincinnati College in 1819. Nov. 9 will mark 200 years from the very first day of classes at Cincinnati College, when about 70 students — at the freshman, sophomore and junior levels — led by a faculty of three, began their studies. 
The anniversary will go out in proper fashion with a final celebration on Homecoming weekend, Nov. 8-9. Read more about UC's 200th anniversary, including a historical timeline.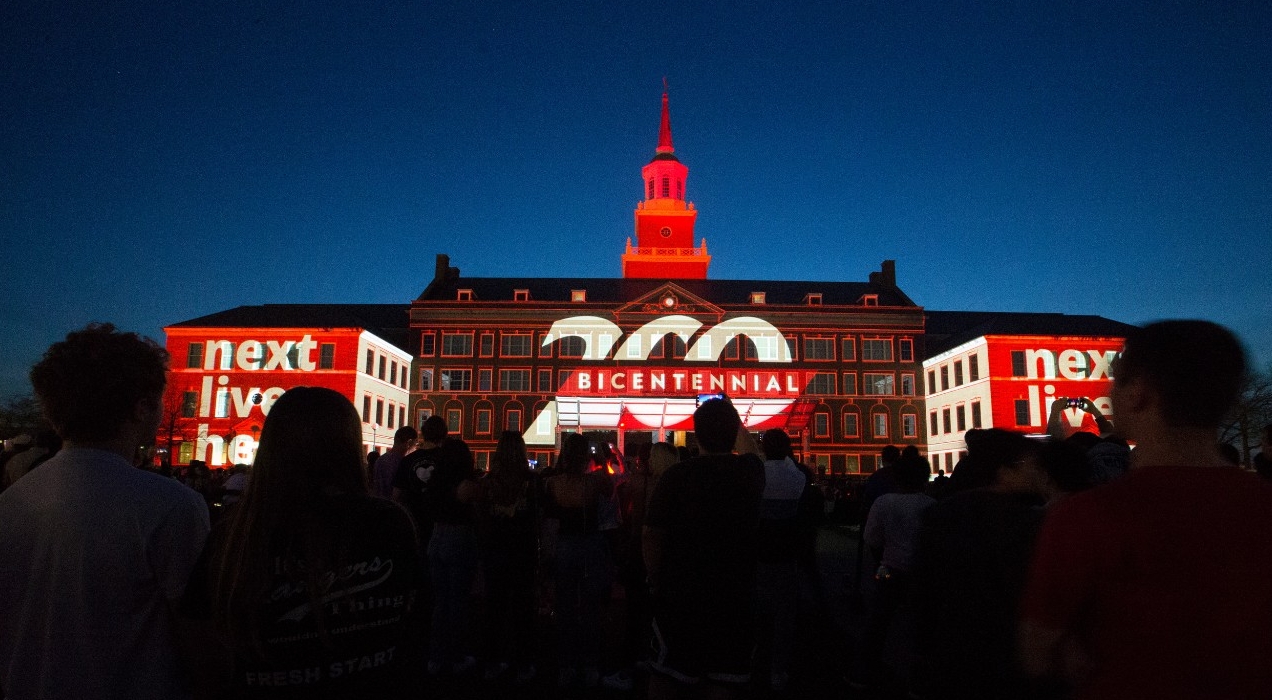 Become a Bearcat
Apply online or get more information about undergraduate enrollment by calling 513-556-1100. Learn more about UC's many undergraduate and graduate programs.