UC's Faculty Enrichment Center opens Sept. 9
The center will serve as an intellectual and social commons for faculty
Written by: Joshua Wientge
The University of Cincinnati's Faculty Enrichment Center (FEC) opens its doors on Sept 9. Members of the UC community are invited to tour the center anytime between 9 a.m. and 5 p.m. The FEC, located on the fifth floor of Langsam Library in suite 540, will offer faculty space as well as supportive resources to develop professionally and enhance their well-being.
"A team of hard-working and dedicated faculty and staff worked for over a year and a half to design a center that would meet faculty members' needs in a variety of areas by delivering inclusive programming and through the utilization of innovative technology," says Keisha Love, associate provost for faculty development and special initiatives.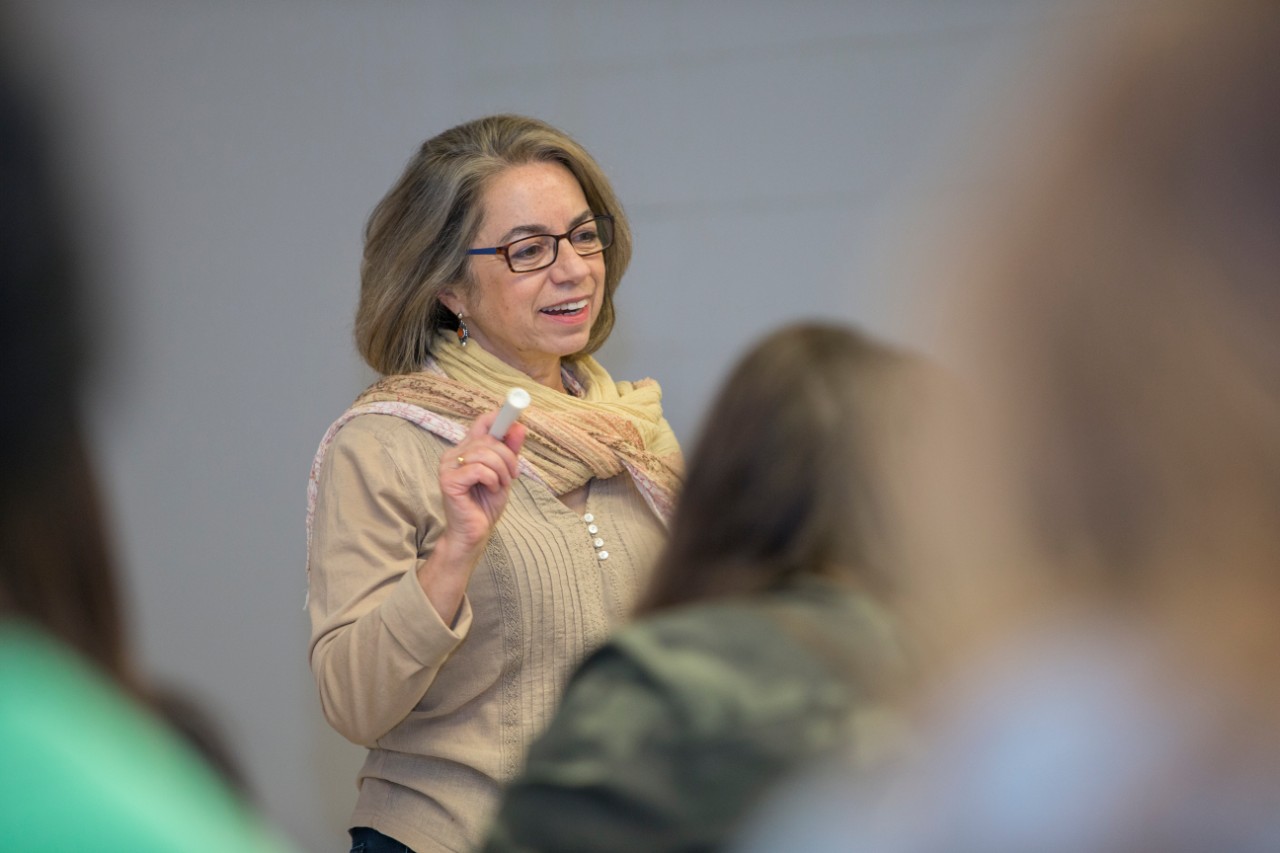 Educational opportunities in the areas of career advancement, leadership, diversity and inclusion, and personal wellness will be provided through the FEC. Programs like Building a Strong Dossier and consultation services offered by FEC partners such as the Office of Research, UC Libraries Research and Development, IT@UC and more will provide faculty with valuable information and skills designed to help with reappointment, promotion and tenure. Programs such as Leveraging Your Strengths and Influencing without Authority will allow participants to develop their leadership skills. In partnership with the Office of Equity, Inclusion & Community Impact, the FEC will support the University's value of inclusion by offering workshops designed to raise awareness of cultural issues and enhance cultural competence through sessions such as Creating a Culture of Respect, Recruiting and Retaining Underrepresented Minority Faculty and Creating a Culturally Responsive Classroom.
Other programming such as Mindful Movement for Busy Faculty and SOS (Signs of Stress) will focus on personal development. Additional information about the center can be found on the Faculty Enrichment Center website. Information about program dates and times can be found by visiting Faculty OneStop.
The FEC also features conference rooms with fast internet-speeds for quick and reliable web conferences. Smaller rooms will also be accessible for faculty members looking for a quiet place to read and write. Rooms can be reserved through Outlook 365 or in the FEC. In addition, members will be able to participate in interdisciplinary collaboration, planning and research using one of several project rooms. The FEC will also include two lounge areas, fresh coffee and a kitchenette for faculty to engage with UC's faculty community.
The FEC, an outcome of UC's strategic direction, Next Lives Here, is crucial in promoting and fostering the academic excellence of the university. "As a common space, the FEC will be where people can meet, create connections and network," says Rita Kumar, executive director of the Faculty Enrichment Center. "Ultimately we want to support and nurture faculty excellence, which has a direct impact student learning outcomes."
Join the celebration
A ribbon-cutting to celebrate the opening of the FEC is planned for 9 a.m., Sept. 27, inside the center on the fifth floor of Langsam Library.

1
ABC News: 2024 cycle begins to churn for Senate, House races
December 7, 2022
The election cycle seems to endlessly churn in a divided political sphere; and now that the 2022 mid-terms are over experts begin to weigh in on the 2024 races. One senate race of particular interest will be the potential re-election of Ohio Senator Sharrod Brown, says UC political scientist David Niven.
3
Forbes: Parents of color more hesitant to choose medication to...
December 6, 2022
Forbes highlighted research from the University of Cincinnati's Jeffrey Mills and Jeffrey Strawn examining factors behind the decision to begin or decline medication treatment for childhood anxiety disorders after cognitive behavioral therapy did not lead to improvement.
Debug
Query for this