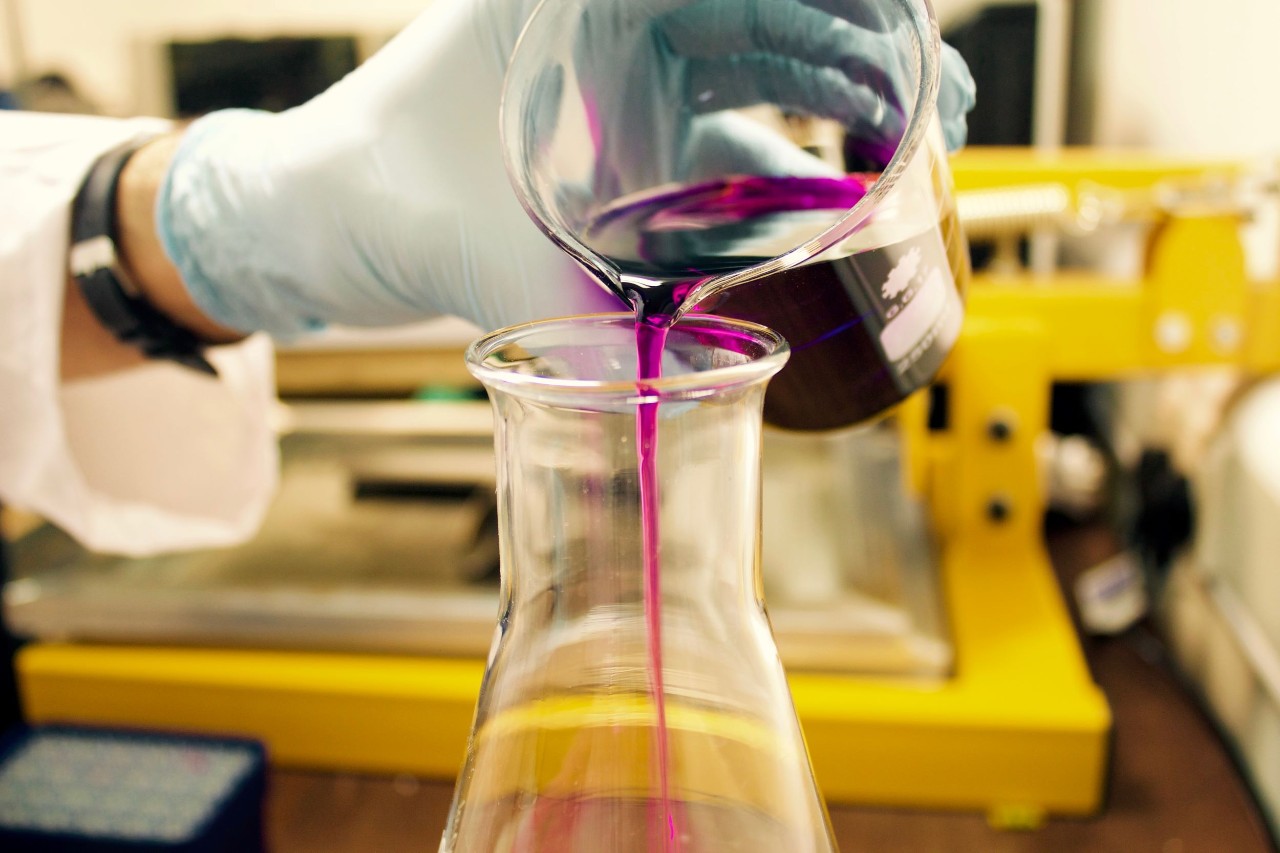 Engineering undergrads can incorporate master's degrees in cosmetic science
Two UC colleges collaborate to provide dual-degree option
Students studying chemical engineering at the University of Cincinnati can now choose to follow a new degree track: A BS-MS program that allows students to earn a bachelor's degree in chemical engineering and a master's degree in cosmetic science in five years.
A program launch event is slated for 2 p.m., Thursday, March 5, at the James L. Winkle College of Pharmacy's Kowalewski Hall, 3255 Eden Ave., Cincinnati.
"This multidisciplinary program gives our students an opportunity to both deepen and broaden their education through an integrated curriculum, providing them with more flexible career options," says Anastasios Angelopoulos, professor and head of the Department of Chemical and Environmental Engineering in the College of Engineering and Applied Science (CEAS). 
In addition to enhancing students' career opportunities, graduates will already be well-versed in research and development, saving companies time and money on training, says Kavssery Ananthapadmanabhan (Ananth), professor and director of the cosmetic science program at the Winkle College of Pharmacy.
Chemical engineering students choosing the BS-MS program will incorporate cosmetic science courses starting in their third year. UC's cooperative education program, already integrated into all CEAS majors, will also be available in the field of cosmetic science. With co-op, students gain real-world work experience as they alternate between academic and co-op semesters. Co-op is just one of the academic excellence components of UC's strategic direction, Next Lives Here.
"We usually have a number of chemical engineering students who are interested in careers related to cosmetic science, and I'm thrilled to have this new opportunity for them," adds Stephen Thiel, professor-educator and director of the undergraduate chemical engineering program.
The new dual degree adds another option to UC's Accelerated Engineering Degree (ACCEND) program, which enables interested students to fast-track the path to earning bachelor's and master's degrees. In addition to the new cosmetic science master's degree, other ACCEND programs open to eligible engineering students include: Master of Science in Engineering, Master of Engineering, Master of Business Administration and Master of Education in Curriculum and Instruction.
UC's College of Pharmacy launched a similar program in 2017 offering the dual degree to chemistry or biology majors in the College of Arts and Sciences interested in cosmetic science.
"Cosmetic science is a multidisciplinary area that requires expertise in a wide range of disciplines such as chemistry, chemical engineering, biological sciences, human studies, formulation science, toxicology and human and environmental safety," Ananth says. "The new BS-MS program prepares our graduates with expertise in all the relevant areas so that they can hit the ground running." 
The pharmacy college offers both master's and doctoral degrees in pharmaceutical science with a cosmetic sciences track. The cosmetic science degree program at UC is the oldest and largest in the country and was the first to offer a doctorate in cosmetic science. It was also the first to offer a completely online certificate and master's program in cosmetic science. 
Cosmetic science faculty consists of current and emeriti professors in the College of Pharmacy as well as current and retired industrial scientists. The BS-MS program was designed with input from the industry. 
Featured image at top of a chemistry lab/Unsplash/Louis Reed
Next Lives Here
The University of Cincinnati is the region's destination for thinking, making, doing, discovery and delivery. Next Lives Here. Be a part of an institution that values academic excellence and apply today.