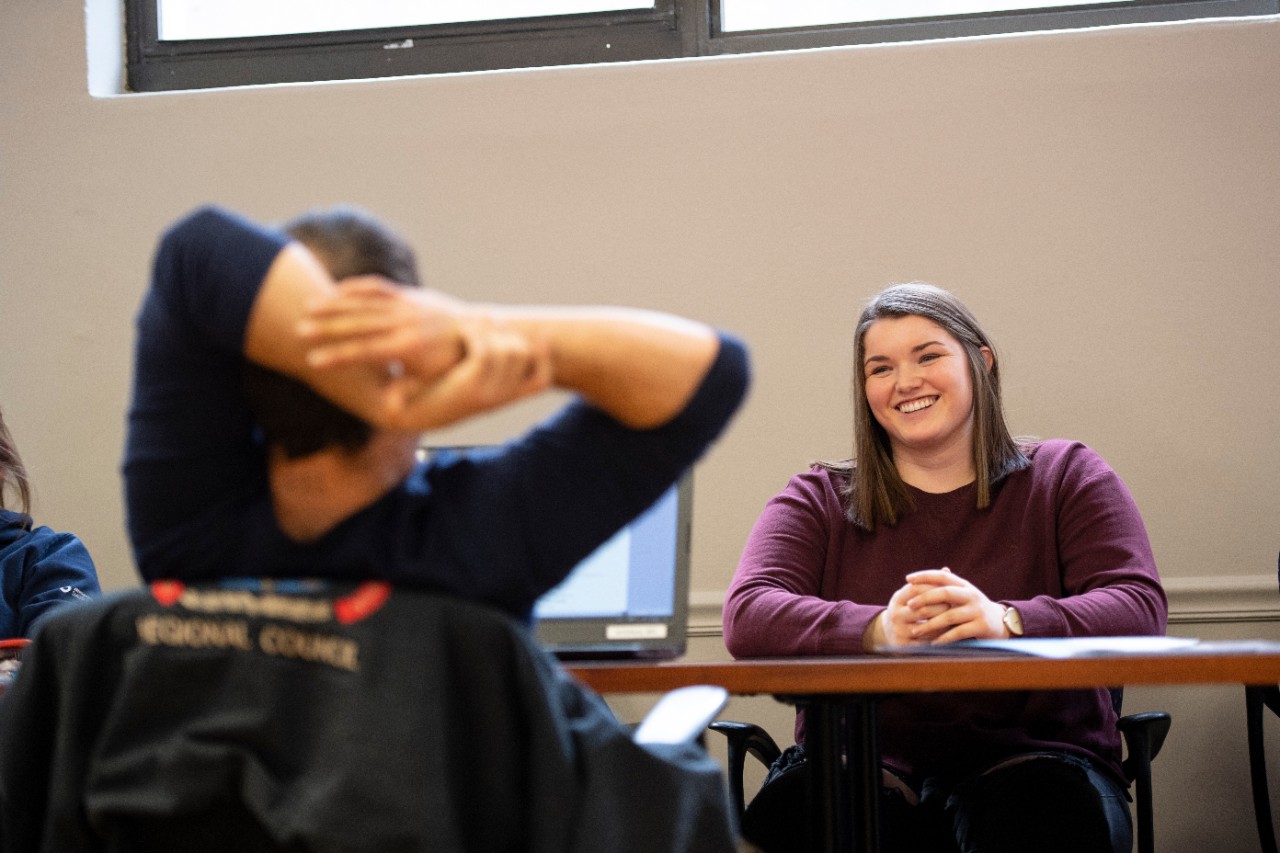 UC students provide job coaching for people in recovery
Students developed a curriculum and put it into effect to help those in treatment find employment
Riley Jerow, a University of Cincinnati student, sat across a table from three patients at the Center for Addiction Treatment who had little in common apart from their desire to get better.
Jerow is taking part in a new UC service-learning project in which students create a curriculum designed to help people in recovery write resumes and cover letters, apply for jobs and prepare for interviews. Then the students put their plan to work at the treatment center, where they provide one-on-one job coaching.
The job-seekers were born years apart and have different educational backgrounds and work histories. But each welcomed Jerow's job-coaching help.
"I appreciate her coming down to help us," one told another during a break.
The project demonstrates UC's commitment to making a positive urban impact for Greater Cincinnati as described in its strategic direction called Next Lives Here.
Robert Hyland, an associate professor of English and comparative literature, created the project after surveys of the center's patients found their biggest priority was re-employment.
"They were looking for help with digital job-searching skills and reentry into the workforce," Hyland said.
"Finding employment is important for their sustained recovery," Hyland said.
Having a job makes a huge difference in a person's recovery and their quality of life.
Michelle Pritchard, Director of Clinical Services
The center serves a diverse population by age, educational background and work experience, he said.
"So it is a challenge and a good learning experience for students. They did a great job of identifying priority areas for the training by surveying patients at the center and then coming up with a curriculum to address primary skills that anyone entering the workforce will need to get their foot in the door," he said.
The treatment center is decorated with the patients' artwork. In a meeting room, a hand-lettered watercolor reads: "God, please help me to laugh again but please don't let me forget that I cried."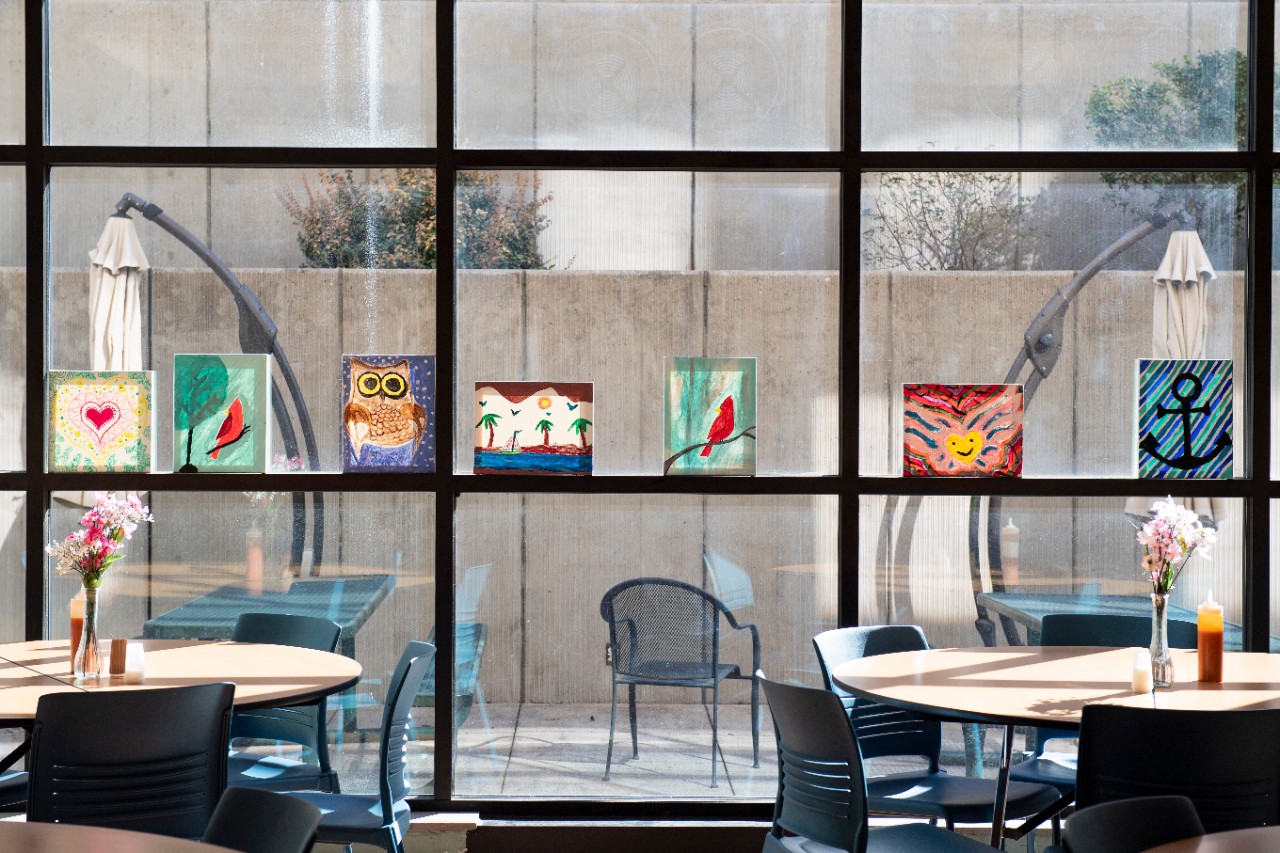 The patients clicked away on laptops while Jerow answered their questions.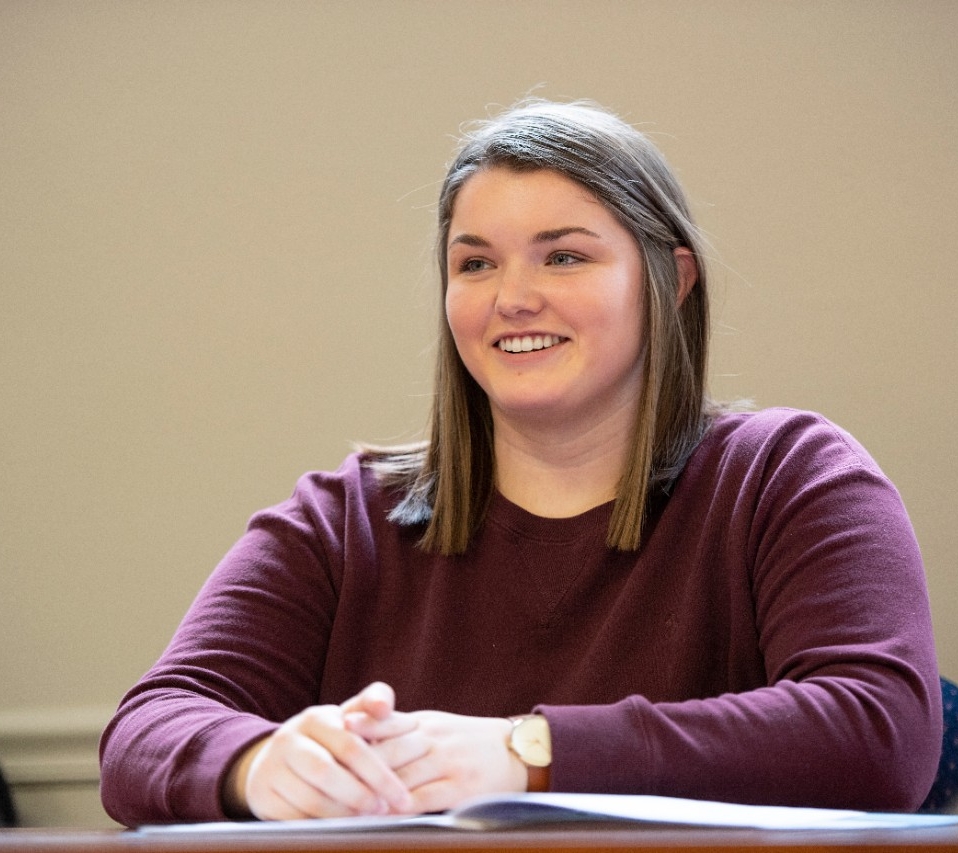 "Are you done with your resume? Perfect," Jerow said, looking over a finished document.
Jerow, a third-year student in UC's College of Arts and Sciences, is a double major in marketing and psychology. Coincidentally, she is gearing up for her own job search as well.
"You can always learn from other people's experiences," Jerow said. "My resume is pretty good. I don't get nervous about interviews. The most stressful thing for me is making the right choices for my career."
UC has been at the forefront of addressing Ohio's opioid crisis. Ohio was second only to West Virginia in fatal opioid overdoses in 2017, according to the Centers for Disease Control and Prevention. UC and UC Health created an Opioid Task Force to find ways to ameliorate this public health issue. UC's researchers, too, have been examining the crisis in different ways to inform public policy.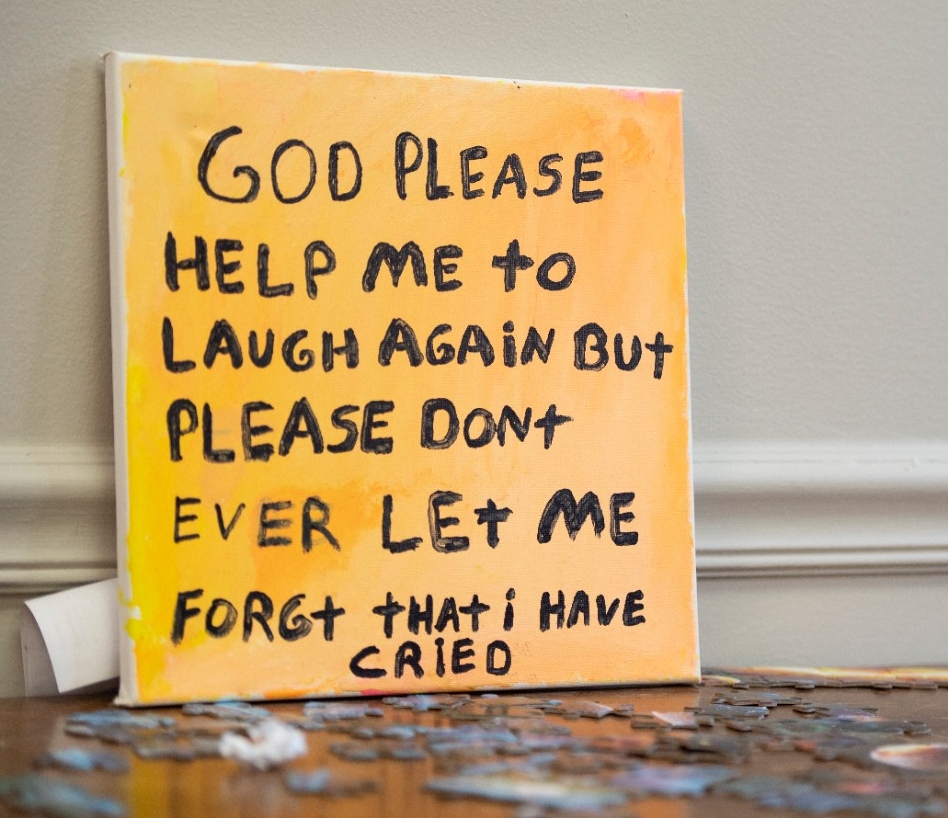 Michelle Pritchard, the addiction center's director of clinical services, said she welcomed UC's offer to help with job coaching.
"It's difficult logistically because you don't have a lot of extra staff to do training or create a curriculum. A nonprofit doesn't have extra resources," she said.
"Having a job makes a huge difference in a person's recovery and their quality of life," she said. "They can be proud of something they do. They feel productive. Idle time and boredom can be triggers for them, so having structured time is important."
Those in recovery face unique hurdles to employment, Pritchard said.
"They might have gaps in employment history. Some have felony records," she said. "There can be a stigma to addiction."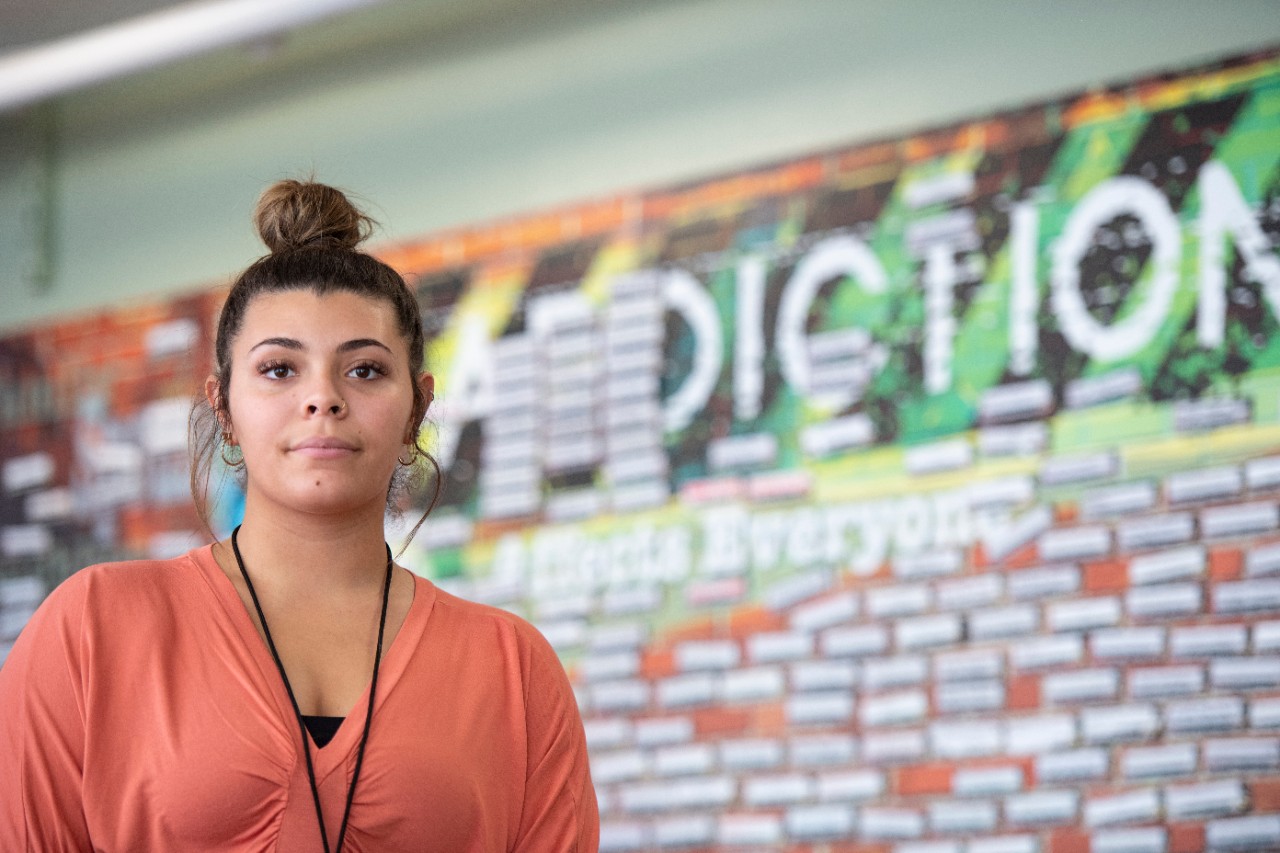 Painful cost of addiction
A mural in the center's cafeteria is dedicated to the patients' friends and family members who succumbed to addiction. It's plastered with hundreds of names of loved ones. In the wake of the opioid crisis, people are beginning to realize how prevalent addiction is, UC's Hyland said.
"Not only is employment important for the individual's health and well-being, but it's also critically important to our regional economy," he said.
According to the White House Council of Economic Advisers, the opiate crisis costs billions of dollars each year in healthcare, treatment, criminal justice expenses and lost productivity.
"It's not pennies we're talking about. So the impact of addiction creates larger ripples," Hyland said.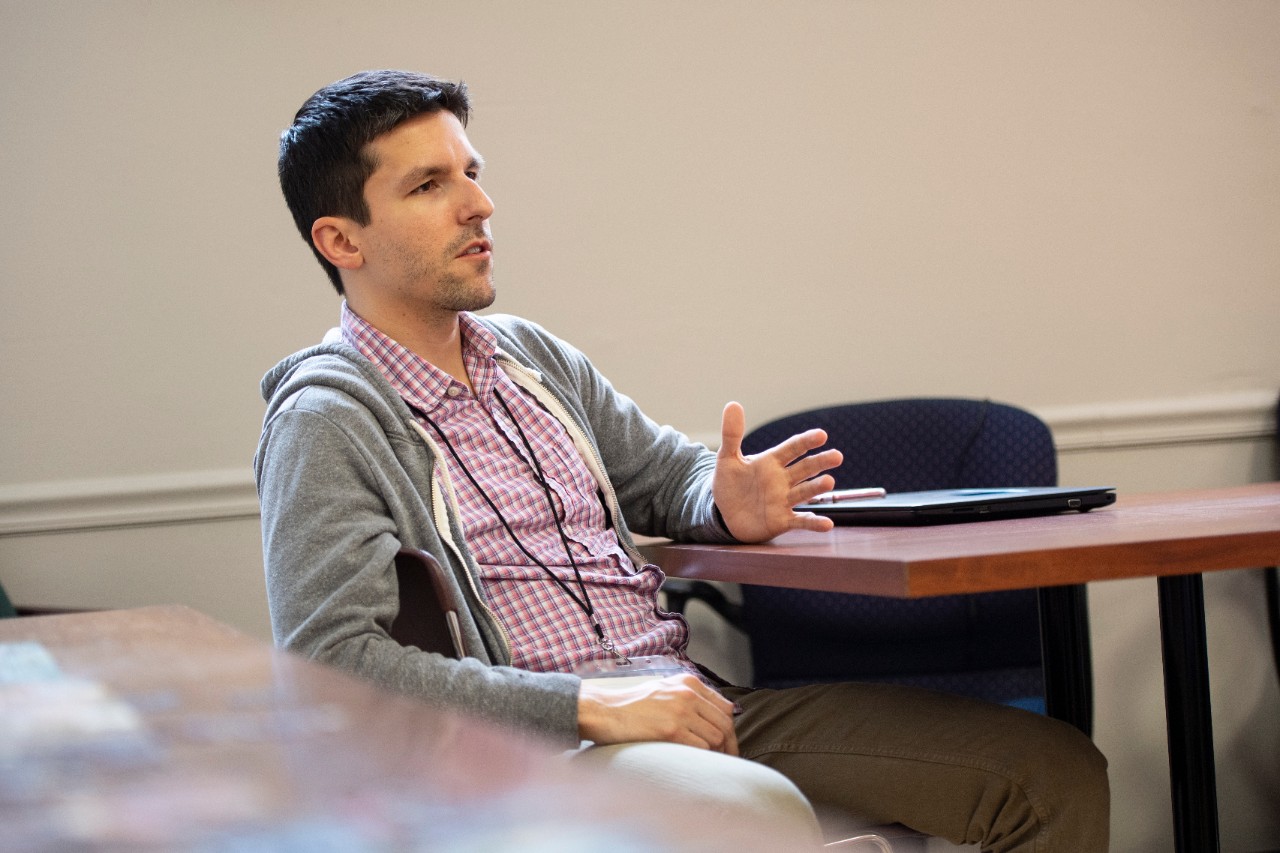 Joshua Brown, a peer counselor at the Center for Addiction Treatment, knows what it's like to start over after addiction. The former OB-GYN is in recovery from drug dependency. Now he helps others rebuild their lives while he works to regain his medical license.
Brown said finding employment can be a big help for people in recovery. Besides filling the hours with meaningful work, it provides a welcome distraction from personal stresses.
"It gives your life purpose, which is important," he said.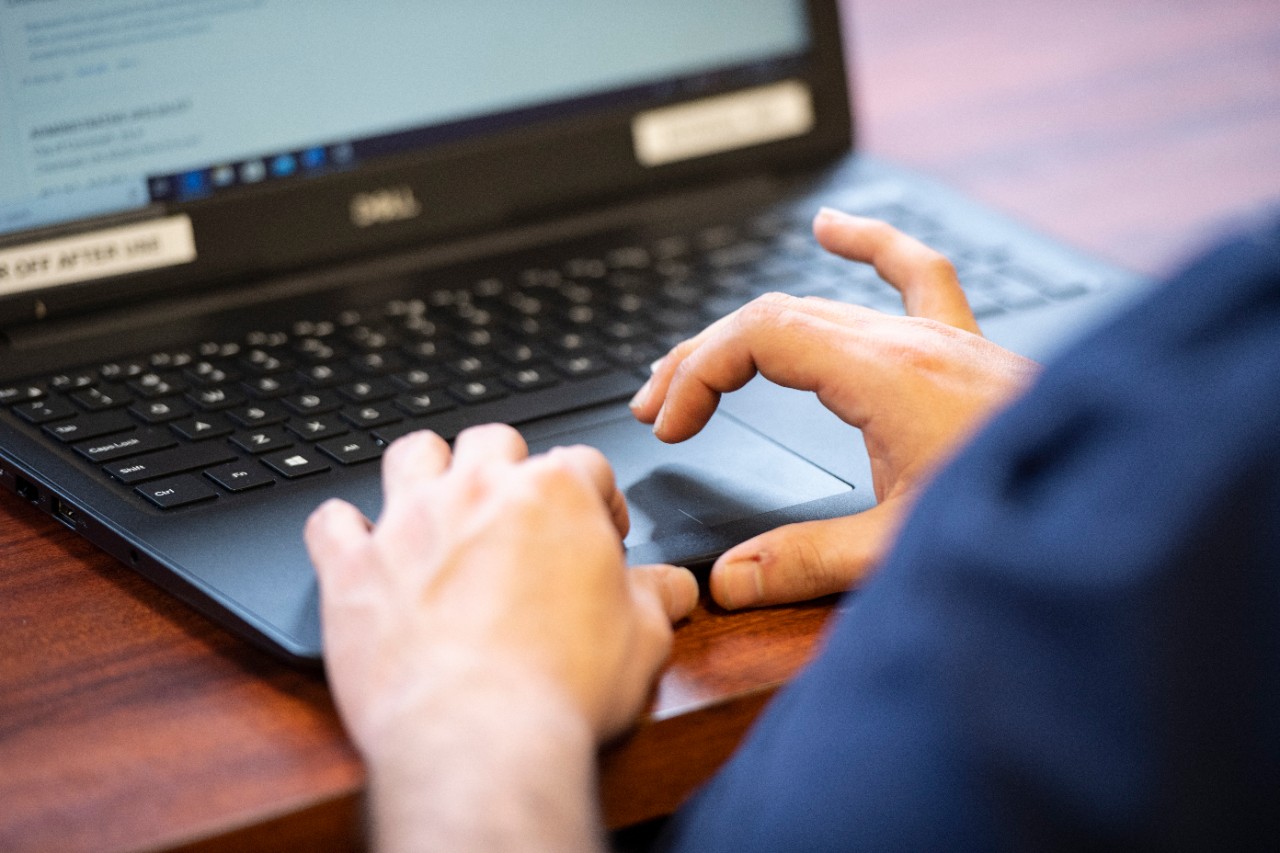 There are practical benefits, too.
"A lot of patients go on to a sober-living facility, which requires payment up front," Brown said.
"Many people are starting from scratch in finding a job. The job search can be overwhelming to the point of being discouraging," he said.
After treatment, the center offers a 12-week continuing care program to provide additional support for patients, including those seeking employment.
Anne-Marie McIntyre, a UC senior in psychology, was one of the first student facilitators to work with the center's clients. She shared her experience with other students who will be doing likewise this year.
"Some don't have computer skills so I wrote step-by-step instructions for how to get on the internet and how to use job search engines. They all took notes," she said. "We set up email accounts for those who needed one. In the third week, we did some mock interviews."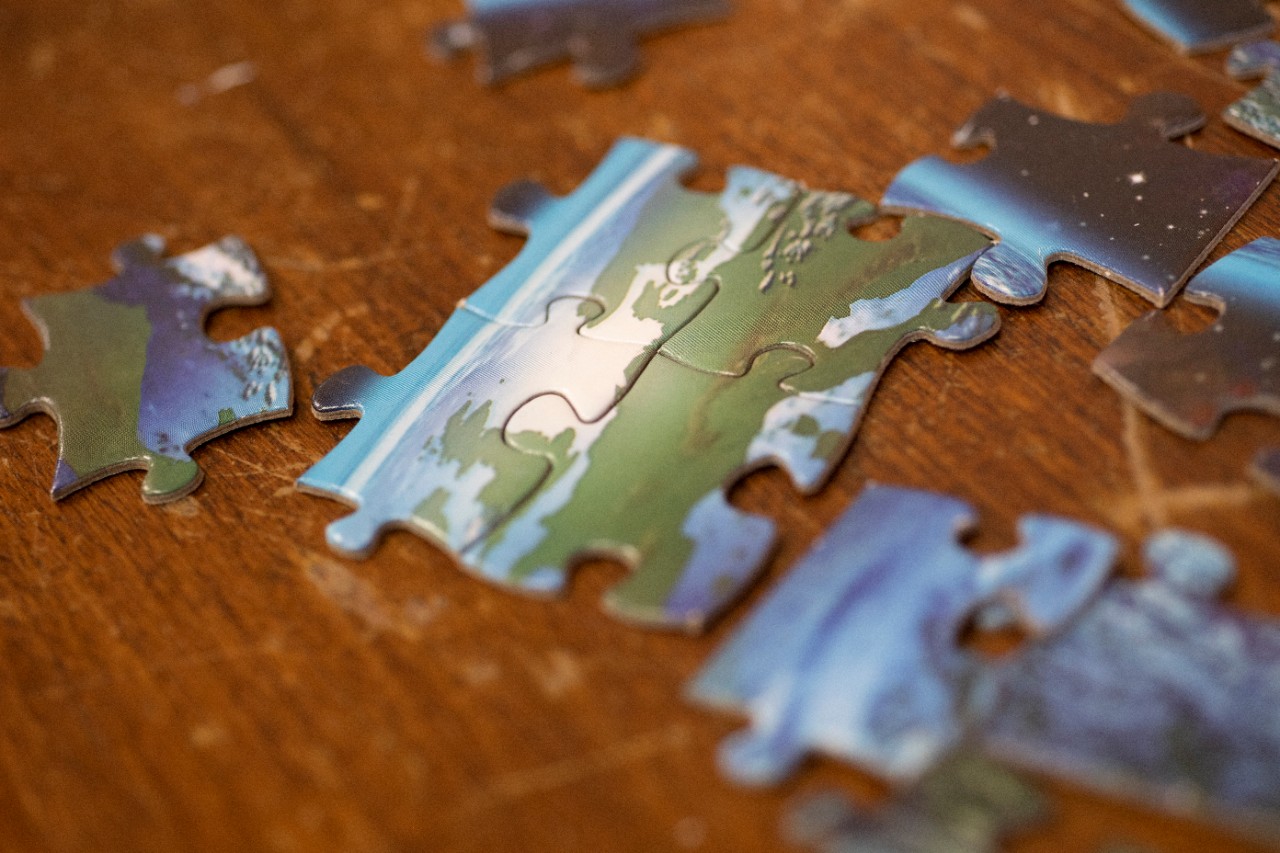 McIntyre said she was impressed by the grit and determination of patients, some of whom are struggling alone with their recovery and job search, she said.
"I was thinking how lucky I was to have my own support system of friends and family," she said.
Hyland said he stresses to his students that they don't need to wait until graduation to begin making a positive difference in their community. He has enough students interested in participating to expand UC's reach to similar nonprofits in need.
"I think it broadens the way they think about their undergraduate education," he said. "They can take what they're learning in the classroom out in the community and have an immediate impact."
Featured image at top: UC College of Arts and Sciences student Riley Jerow coaches job-seekers at the Center for Addiction Treatment. Photo/Colleen Kelley/UC Creative Services
Become a Bearcat
Apply online or get more information about undergraduate enrollment by calling 513-556-1100.
Learn more about UC's many undergraduate and graduate programs.
Next Lives Here
The University of Cincinnati is classified as a Research 1 institution by the Carnegie Commission and is ranked in the National Science Foundation's Top-35 public research universities. UC's graduate students and faculty investigate problems and innovate solutions with real-world impact. Next Lives Here.
1
Ongoing quest for justice a life-changer for all parties
December 7, 2023
The Ohio Innocence Project and its student fellows, past and present, recently marked 20 years working to exonerate the wrongfully convicted. OIP co-founder and director Mark Godsey, as well as past OIP fellows and Cincinnati Law alumni, Eric Eckes, Law '08, and Simar Khera, Law '15, spoke about their shared experience and its life-changing impact.
2
Lindner student named to Schwarzman Scholars class of 2024-25
December 7, 2023
Carl H. Lindner College of Business student Lance Entsuah, BA '24, recently earned admission to the prestigious Schwarzman Scholars program that offers a one-year, fully funded master's degree program in global affairs from Tsinghua University's Schwarzman College in Beijing, China.
Debug
Query for this