UC students launch free online tutoring service
UC students volunteer to help K-12 students learn online during the pandemic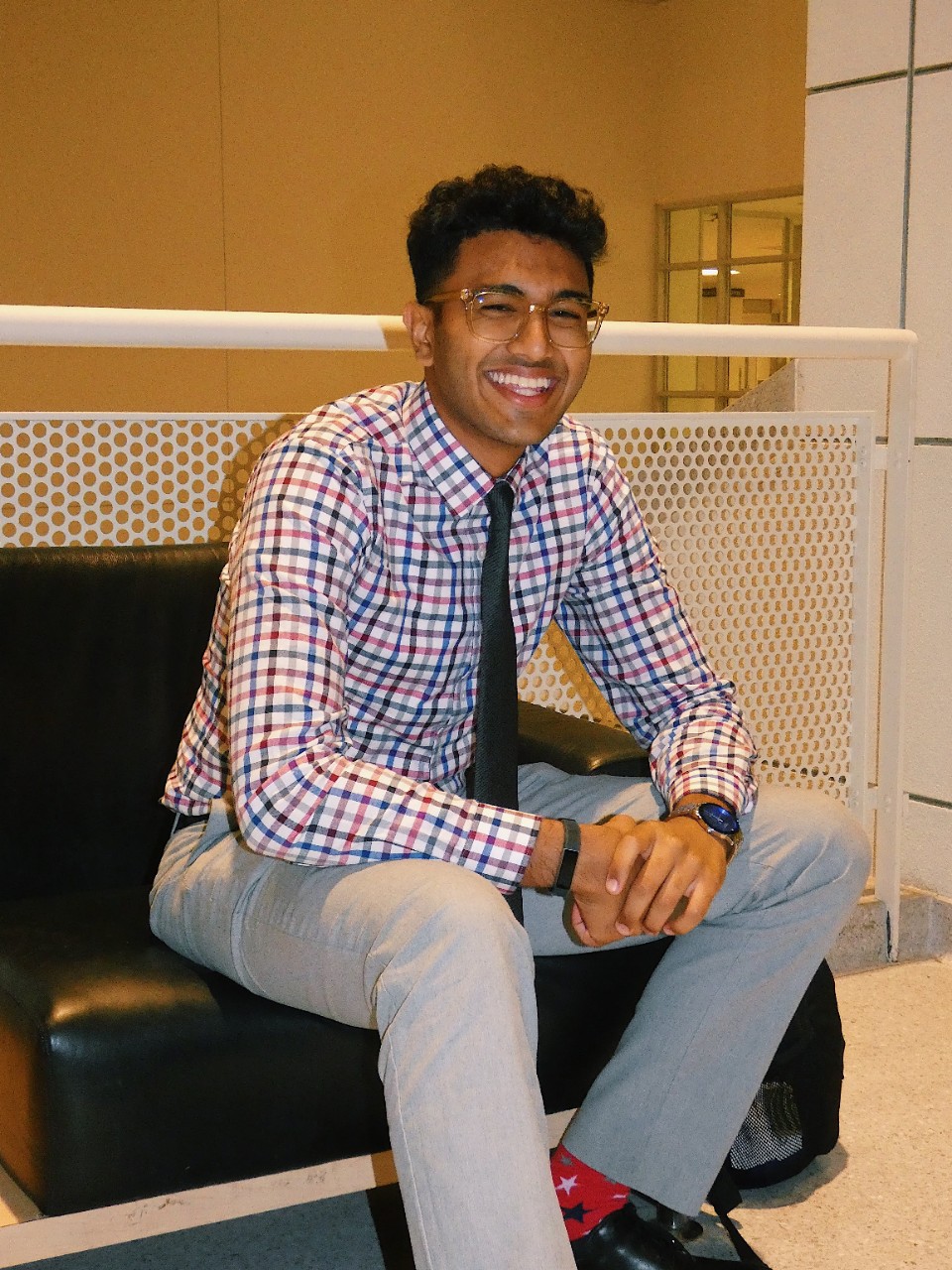 In the wake of the COVID-19 pandemic, families and educators around the world are scrambling to adjust without sacrificing their students' education. 
Every day, more individuals and organizations are stepping up to mitigate the consequences of the virus and the measures taken to prevent its spread.
In early April, Teja Bollimunta, a chemical engineering student at the University of Cincinnati, decided he wanted to step up, too. 
While discussing how the pandemic has interrupted their education, Bollimunta and his partner, fellow UC student Noor Ghuniem, realized that online instruction is a challenge for everyone but is far more familiar to college students than most school-age children.
The abrupt transition to remote learning has been disruptive for every household in the United States. The break from face-to-face instruction will have long-term effects on student performance. Social distancing guidelines have further restricted access to educational resources. 
K-12 students may not have adequate access to their instructor or resources they need to succeed. A lot of families cannot afford one-on-one tutoring to begin with, let alone in the midst of the skyrocketing rate of unemployment. 
"Education shouldn't have a price tag," Bollimunta said. "As a community, we need to be able to share that knowledge and make sure everyone has the resources they need." 
Bollimunta decided to help students access quality online tutoring services free of cost. 
Within days of Bollimunta and Ghuniem's conversation, Brainwave Online Tutoring was born. The team quickly developed a website and tutoring platform. They started recruiting volunteers through their own social networks.
Now a month after launch, Brainwave has recruited 36 volunteer tutors who have tutored 76 students.
Many UC students have volunteered, including seven in UC's College of Engineering and Applied Science.  
"Education is what brings us here to UC," Bollimunta said. "It's important to share the wealth of knowledge. That's how we bring community together."  
They even have volunteers from the University of Wisconsin, Case Western Reserve University and Kent State University.
Students can sign up for services on the Brainwave website. Brainwave connects a tutor with the student based on availability and subject specialty (e.g., quadratic equations). One-hour tutoring sessions are hosted in Google Hangouts.
Brainwave is working toward establishing partnerships with Ohio schools. 
Starting with their high school alma maters, Mason High School and Lakota East High School, they are reaching out to superintendents across Ohio. They especially want to connect with populations that may not have access to services like Kumon, Mathnasium, or Huntington Learning Centers. 
Bollimunta wants to leverage existing networks rather than duplicate efforts. He hopes to collaborate somehow with the Bearcat Buddies, a volunteer program offered through the UC Center for Community Engagement (CCE), in partnership with GRAD Cincinnati, the Literacy Network of Greater Cincinnati and Cincinnati Public Schools.
The team plans to expand Brainwave services, including free mental health resources curated by professional counselors and an open forum for students to share experiences and coping strategies during the COVID-19 pandemic.
"This virus continues to impact people in different ways," Bollimunta said. "This is a way for us to show that we are all here for each other, and we will get through this together." 
To learn more about Brainwave, request tutoring, or apply to be a tutor, visit the Brainwave website.
Impact Lives Here
The University of Cincinnati is leading public urban universities into a new era of innovation and impact. Our faculty, staff and students are saving lives, changing outcomes and bending the future in our city's direction. Next Lives Here.
Stay up on all UC's COVID-19 stories or take a UC virtual visit and begin picturing yourself at an institution that inspires incredible stories. 
1
WVXU: Tech CEOs talk AI with lawmakers
September 22, 2023
Professor Richard Harknett is a guest speaker on WVXU's Cincinnati Edition on the topic of AI and the need, or lack thereof, for government regulations. Professor Harknett is the head of UC's School of Public and International Affairs and is an often sought out media resource on technology, cybersecurity and governmental affairs.
3
UC celebrates Marian Spencer Scholars
September 22, 2023
The University of Cincinnati celebrated the legacy of UC alumna Marian Spencer by recognizing 20 students awarded her namesake scholarship during a Sept. 9 induction ceremony. The Marian Spencer Scholars are all high-achieving graduates of the Cincinnati Public School system.
Debug
Query for this