CCM piano professor featured in CSO livestream concert on Dec. 5
Awadagin Pratt joins the Cincinnati Symphony Orchestra for Mozart's Piano Concerto No. 12
Awadagin Pratt, a University of Cincinnati College-Conservatory of Music piano professor and artist-in-residence, isn't letting the COVID-19 pandemic keep him away from the concert hall or the teaching studio. In the past month, he was featured soloist in two performances alongside symphony orchestras from Vancouver and Lima. Now, he is preparing for a livestream concert with the Cincinnati Symphony Orchestra on December 5.
Pratt is the featured soloist on the Cincinnati Symphony Orchestra's performance of Mozart's Concerto No. 12 in A Major for Piano and Orchestra, K. 414 — the same work that Pratt played in Vancouver. This time, however, he joins CSO Music Director Louis Langrée instead of leading the performance himself. Although Pratt has performed with the CSO numerous times, it is his first collaboration with Langrée.
This performance is part of the CSO's Live from Music Hall Digital Series, a free livestream season taking place this fall in lieu of in-person concerts. Pratt also offered a stunning solo postlude to close the Cincinnati Symphony Orchestra's series-opening concert.
On Nov. 7, Pratt appeared with the Vancouver Symphony Orchestra. For this concert, he served as both piano soloist and guest conductor as he led the orchestra first from the piano bench for Mozart's Concerto No. 12 in A Major for Piano and Orchestra, K. 414, then from the podium for Strauss' Metamorphosen and Mendelssohn's Sinfonia No. 10 in B Minor.
"Conducting from the keyboard is a wonderful thing. There's a real synchronicity of spirit and idea; a total unity of conception," Pratt says. "With a conductor, it can never be exactly that, but the conductor brings their own ideas; and one can appreciate and learn from a different concept. But even then, I might prefer a different articulation or phrasing from the orchestra. Conducting it myself, I get that."

This concert was streamed online. In an added bonus for fans of CCM, the Vancouver Symphony has several connections to the conservatory, including alumnae Eva Richey, concertmaster, and Angelika Furtwangler (MM Viola Performance, '93), principal viola.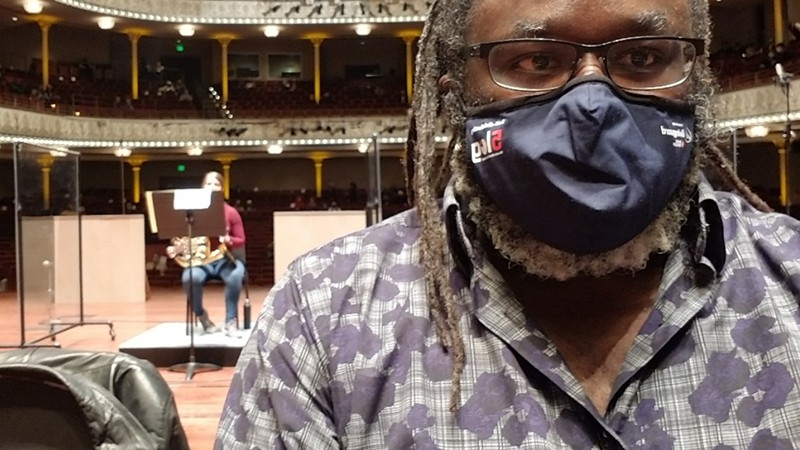 Pratt recently performed with the Lima Symphony Orchestra as the soloist for Beethoven's Piano Concerto No. 4 in G Major, Op. 58 on November 28. This concert was shown at the Van-Del Drive-In, a drive-in movie theater in Middle Point, Ohio, and will also be available online.

"I think the silver lining of the pandemic is that organizations will probably never go back to only live concerts. Much more live music will be available online post-COVID, and then organizations are able to reach many more people than can fill a concert hall," Pratt says.
Of course, Pratt is also teaching his piano studio at CCM during the fall semester. Despite the challenges of teaching students remotely, he has found benefits to that experience, too.
"This week a student in China made a recording that we played for the class here on Zoom," he says. "We could play it back moment by moment and discuss where he did the proper technique and where it was wrong. It applied to everyone, and everyone could see it. That would've never happened pre-COVID because it wouldn't have been recorded." Still, he is focused on the ultimate goal: the health and education of his students.
"The main thing now is that the students who are here can practice and learn safely, and those that are abroad are still getting good training."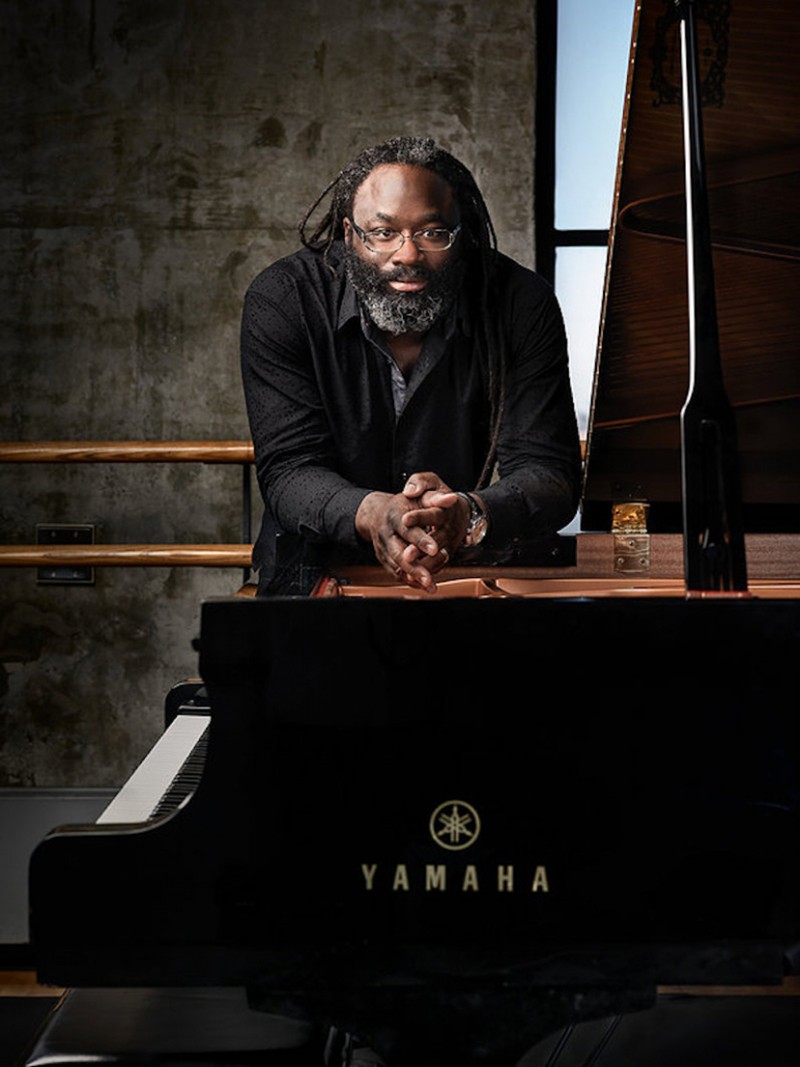 Among his generation of concert artists, pianist Awadagin Pratt is acclaimed for his musical insight and intensely involving performances in recital and with symphony orchestras.
Born in Pittsburgh, Awadagin Pratt began studying piano at the age of six. Three years later, having moved to Normal, Illinois with his family, he also began studying violin. At the age of 16 he entered the University of Illinois where he studied piano, violin and conducting. He subsequently enrolled at the Peabody Conservatory of Music where he became the first student in the school's history to receive diplomas in three performance areas - piano, violin and conducting. In recognition of this achievement and for his work in the field of classical music, Pratt recently received the Distinguished Alumni Award from Johns Hopkins.
In 1992, Pratt won the Naumburg International Piano Competition and two years later was awarded an Avery Fisher Career Grant. Since then, he has played numerous recitals throughout the U.S. including performances at Lincoln Center, Kennedy Center, Dorothy Chandler Pavilion in Los Angeles and Chicago's Orchestra Hall. His many orchestral performances include appearances with the New York Philharmonic, Minnesota Orchestra and the Pittsburgh, Atlanta, Baltimore, St. Louis, National, Detroit and New Jersey symphonies among many others. Summer festival engagements include Ravinia, Blossom, Wolf Trap, Caramoor and Aspen, the Hollywood Bowl and the Mostly Mozart Festival in Tokyo. 
Recent and upcoming appearances include recital engagements at the New Jersey Performing Arts Center in Newark and in Baltimore, La Jolla, Los Angeles, Pittsburgh and at Duke University, as well as appearances with the orchestras of Cincinnati, Indianapolis, Seattle, Colorado, Portland ME, Utah, Richmond, Grand Rapids, Winston-Salem, Allentown and Springfield, OH. He played a recital in Carnegie Hall for the Naumburg Foundation in November 2010 and appeared at the 2012 Ravinia Festival in a duo recital with cellist Zuill Bailey.
As a conductor, Pratt participated in the American Symphony Orchestra League and Conductor's Guild workshops and the National Conducting Institute, where he worked closely with Leonard Slatkin and conducted the National Symphony at the Kennedy Center. He has also conducted the Toledo, New Mexico, Vancouver WA, Winston-Salem, Santa Fe and Prince George County symphonies, the Northwest Sinfonietta, the Concertante di Chicago and several orchestras in Japan.
A great favorite on college and university performing arts series and a strong advocate of music education, Pratt participates in numerous residency and outreach activities wherever he appears; these activities may include master classes, children's recitals, play/talk demonstrations and question/answer sessions for students of all ages.
Internationally, Pratt has toured Japan four times and performed in Germany, Italy, Switzerland, Poland, Israel, Colombia and South Africa.
Pratt has been the subject of numerous articles in the national press, including Newsweek, People Magazine and New York Newsday. He was named one of the 50 Leaders of Tomorrow in Ebony Magazine's special 50th anniversary issue and has been featured on National Public Radio's Performance Today, St. Paul Sunday Morning and Weekend Edition. On television, Mr. Pratt has performed on the Today Show, Good Morning America and Sesame Street, been profiled on CBS Sunday Morning and was one of the featured soloists on PBS's "Live from the Kennedy Center - A Salute to Slava."
In November 2009, Pratt was one of four artists selected to perform at a White House classical music event that included student workshops hosted by the First Lady, Michelle Obama, and performing in concert for guests including President Barack Obama. He has performed two other times at the White House, both at the invitation of President Bill Clinton and Hillary Clinton.
Pratt's recordings for Angel/EMI include A Long Way From Normal, an all Beethoven Sonata CD, Live From South Africa, Transformations and an all Bach disc with the St. Lawrence String Quartet. His most recent recordings are the Brahms Sonatas for Cello and Piano with Zuill Bailey for Telarc and a recording of the music of Judith Lang Zaimont with the Harlem Quartet for Navona Records.
Pratt is currently Professor of Piano and Artist-in-Residence at CCM. He is also the Artistic Director of the Art of the Piano Festival.
Awadagin Pratt is a Yamaha artist.
Feature image at the top: Awadagin Pratt.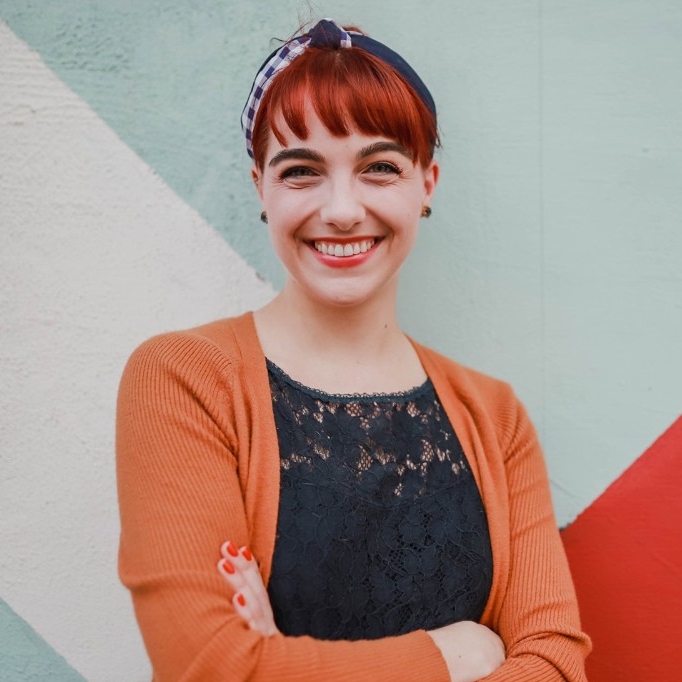 Alexandra Doyle
CCM Graduate Assistant , Marketing + Communications
Alexandra Doyle is a doctoral candidate studying clarinet performance at CCM. Alexandra's master's degree is also from CCM, and she holds bachelor's degrees in clarinet performance and journalism from the University of Houston.
3
DAAP's Step Up to Art cuts ribbon on Fig Alley and Ohio Avenue...
October 2, 2023
In 2019, DAAP's grant accelerator program paired Bonansinga, a professor and director of UC's School of Art, within the College of Design, Architecture, Art, and Planning, with Muhammad Rahman, an assistant professor of design, to research and develop a community enrichment program. The result was Step Up to Art.
Debug
Query for this