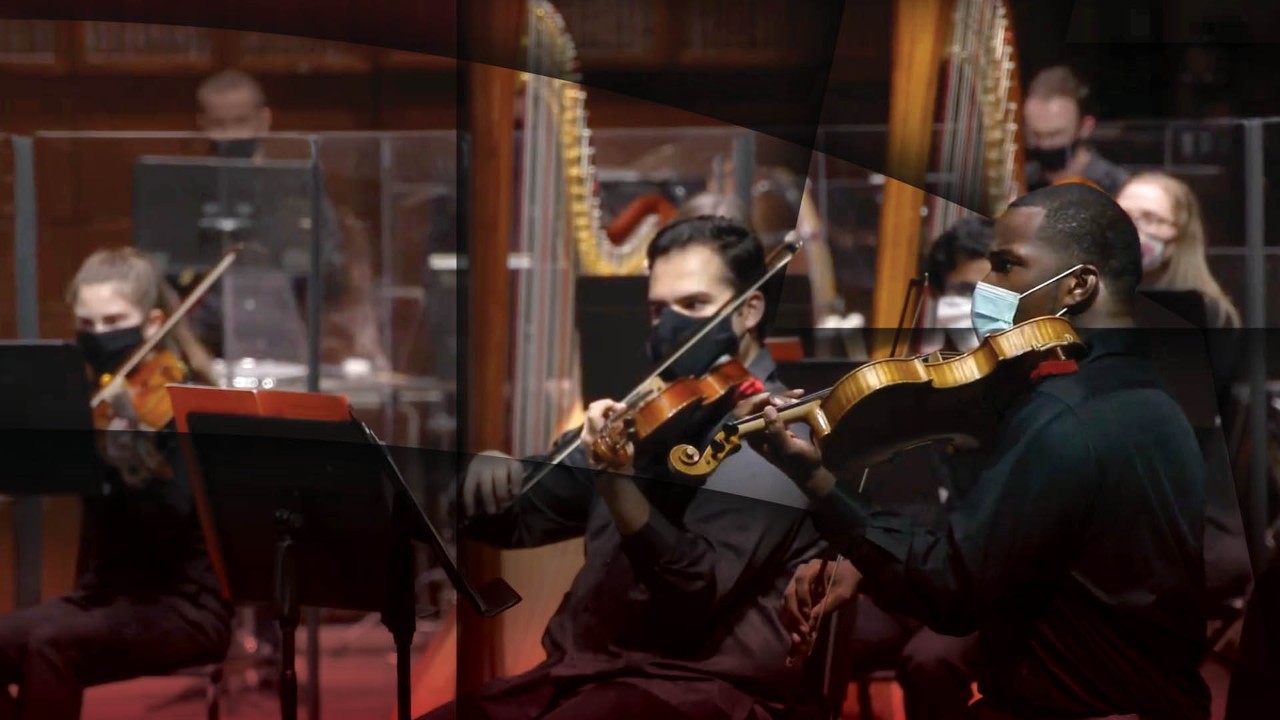 Watch a preview of CCM's new digital performance series
CCM's 'stars of tomorrow' are back on stage, and you get the best seats in the house
The show goes on with CCMONSTAGE Online beginning Dec. 11!
Enjoy excerpts from the first four episodes of CCM's new digital performance series in our official teaser trailer:
CCMONSTAGE Online is a dynamic new series of digital concerts and performing arts presentations showcasing the unparalleled artistry and expertise of CCM's students, faculty and staff. Each episode can be digitally streamed for free. After the premiere broadcast, each installment in this ongoing series will remain available for on-demand viewing on CCM's website and YouTube channel.

Save the date for our series premiere at 7:30 p.m. EST on Friday, Dec. 11, 2020. Additional episodes will be released throughout 2021!
Video production by MasseyGreenAVP, LLC. This digital performance series is made possible by support from CCMONSTAGE Online Broadcast Sponsors CCMpower and ArtsWave, and CCMONSTAGE Online Production Sponsors Dr. & Mrs. Carl G. Fischer.
About The Premiere Episode
Watch the CCM Philharmonia perform a program of "Classical Virtuosity" with works by Claude Debussy/Maurice Ravel, Ottorino Respighi, Julia Perry and Wolfgang Amadeus Mozart during the premiere episode of CCMONSTAGE Online.
Under the direction of Professor Mark Gibson, the CCM Philharmonia is CCM's premier orchestral ensemble and is recognized as one of the world's elite conservatory orchestras. The CCM Philharmonia has risen to world prominence through the quality of its performances, recordings, and its national and international tours. 
A preeminent institution for the performing and media arts, the University of Cincinnati College-Conservatory of Music offers nearly 120 possible majors, along with a wide variety of pre-collegiate and post-graduate programs.
The synergy created by housing CCM within a comprehensive public university gives the college its unique character and defines its objective: to educate and inspire the whole artist and scholar for positions on the world stage.
For more information, please visit us online at ccm.uc.edu.
Featured image at top: students in the CCM Philharmonia perform in a still image from the first installment of CCMONSTAGE Online. Photo/MasseyGreenAVP