Integrative health graduate certificate program approved
Program joins other integrative health and wellness educational offerings
The University of Cincinnati Academic Committee has given final approval to a graduate certificate in integrative health. The first students are expected to enroll in the program this fall.
The program will be housed in the UC Center for Integrative Health and Wellness (CIHW) at the College of Medicine. The CIHW already offers an undergraduate certificate program, which began in 2018, a minor in integrative health, which was approved last year, and a certificate in yoga studies. Preliminary work has begun on developing a possible one-year master's program in integrative health and wellness that is hoped to be in place by 2025.

It is expected that 10 students will be enrolled in the program this fall with the program growing by an additional five students each year. There are currently 36 students enrolled in the undergraduate certificate and minor programs.

"With only a handful of graduate programs in integrative medicine and health available across the country, this graduate certificate program will advance the training of medical and health professions students, physicians and other multidisciplinary health care professionals in evidence-based integrative health practices and principles," says Sian Cotton, PhD, Turner Farm Foundation Endowed Chair and professor in the Department of Family and Community Medicine and director of the CIHW. Cotton also will serve as the graduate certificate program director.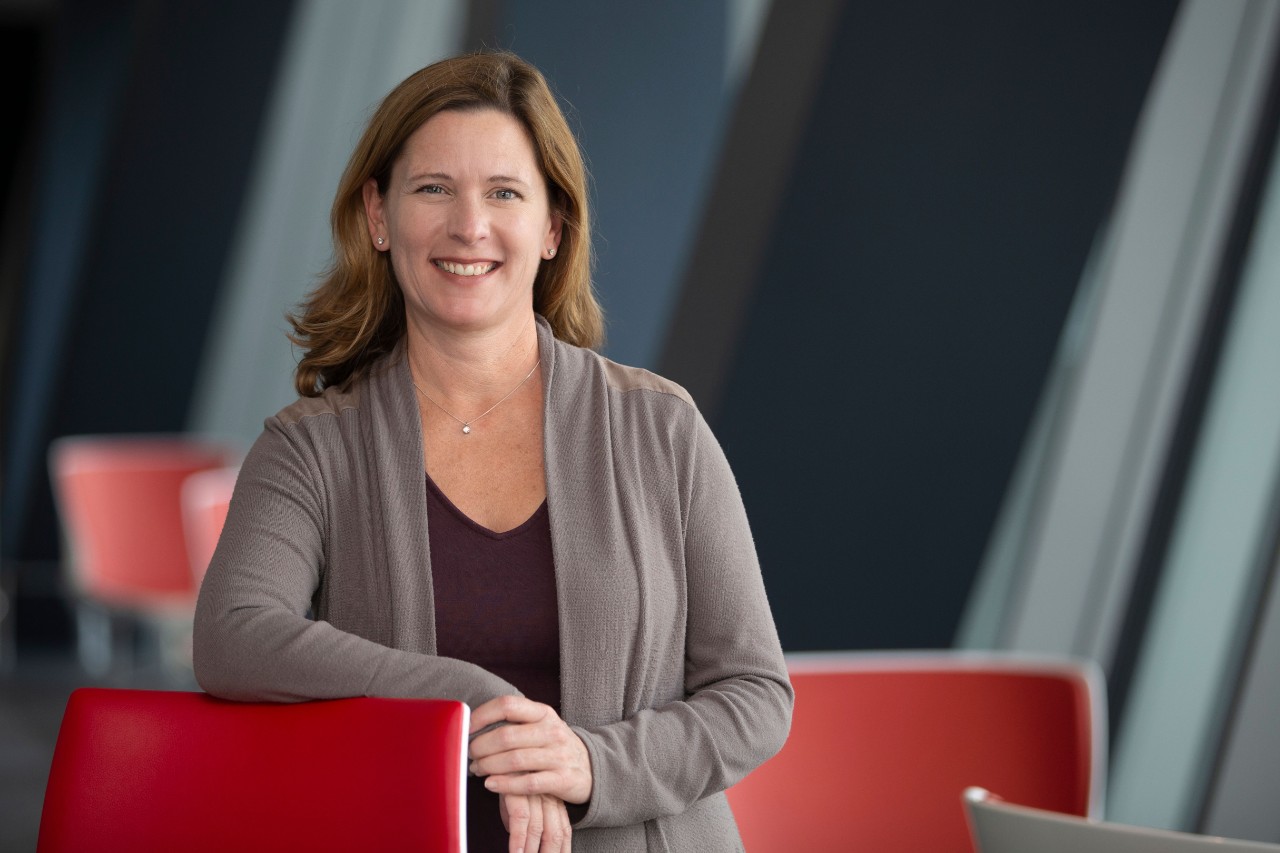 Kelly Lyle, educational coordinator in the CIHW, says the 15-credit program will have three required core courses: Fundamentals of Integrative Health and Wellness, Science and Practice of Mind-Body Medicine and Self-care and Mental Well-being. Students will complete two additional elective courses. Among those offered will be Stress Reduction, Foundation of Health Promotion and Education, Health Promotion and Education Program Planning, Health Promotion and Education Measurement and Evaluation, Music and Health, Traditional Chinese Medicine and Acupuncture, Mindfulness-based Stress Reduction and Compassionate Care and Integrative Gut Health.

The expectation is that the certificate program will not only be of interest to current UC graduate students, but also to health professionals throughout the Cincinnati community and beyond.
"Providing graduate level instruction and certification allows us to reach a wider audience of community health care professionals looking to expand their breadth of care competencies and evidence-based treatment options, in addition to training the next generation of health care providers in the modalities of integrative medicine and health," Lyle says.
The COVID-19 pandemic also has created an increased incidence of stress and associated chronic diseases which, Cotton says, will extend into the future.
"With more patients requesting integrative therapies in their treatment plan, it is imperative that we educate our students and providers to have sufficient knowledge of complementary and integrative health services, access to trained providers for referral purposes and providers who are comfortable with either providing services or co-managing patients who favor an integrative health approach to their health care," she says.
While the program is based out of the College of Medicine, it will partner with faculty from the College of Education, Criminal Justice and Human Services, the College-Conservatory of Music and College of Nursing.
A year ago the CIHW received a $30,000 grant from the Weil Foundation to create the graduate certificate program. The Tucson-based foundation supports the advancement of integrative medicine through training, research, the education of the public and policy reform. It was created by Andrew Weil, MD, a pioneer in the field of integrative medicine.
1
WLWT: Hospital systems working through multiple viruses spiking
December 2, 2022
Hospitals in the Cincinnati area are dealing with what some are calling a 'tripledemic' of RSV, COVID-19 and the flu. WLWT reported that according to the Health Collaborative, COVID-19 hospitalizations across Ohio counties in greater Cincinnati are at 176 patients. That's 41 more than Friday. About 180 people are hospitalized with the flu. It's a major spike from the week before. One of the experts cited by WLWT is Carl Fichtenbaum, MD, of the Division of Infectious Diseases at the UC College of Medicine.
2
CCM Dance Works presents classical ballet and modern dance Dec....
Event: December 1, 2022 8:00 PM
UC College-Conservatory of Music presents Dance Works, featuring a variety of styles to showcase the school's many talented ballet majors, on Dec. 1-4 in Patricia Corbett Theater. More than 43 students come together to perform four different pieces excerpts from Gazunov's Raymonda, Tchaikovsky's "Waltz of the Flowers" from The Nutcracker, and two premieres choreographed by CCM faculty artists — Who We Are and Mozart Mix.
3
CBC: Feast of Carols is a "best bet" for Cincinnati holiday...
Event: December 3, 2022 2:00 PM
Bring your family to enjoy the annual Feast of Carols concert at UC's College-Conservatory of Music. Named in the Cincinnati Business Courier's top "10 best bets for Cincinnati's performing arts this season," the concert is presented at 2 and 5 p.m. on Saturday Dec. 3, and Sunday, Dec. 4 in CCM's Corbett Auditorium.
Debug
Query for this