UC to celebrate record summer commencement
UC will award 2,310 degrees to 2,297 graduates, both records
The University of Cincinnati will recognize a record number of graduates at its summer commencement Friday at Fifth Third Arena.
UC will bestow 2,310 degrees to 2,297 students, both new records for UC's summer celebration. Summer commencement typically is the smallest of UC's three annual ceremonies. The spring commencement also set new graduation records.
UC will recognize students in a single ceremony at 2 p.m. Friday at Fifth Third Arena. Doors open at 12:30 p.m. Tickets are required for guests. No purses, backpacks or bags, other than clear bags, are permitted in Fifth Third Arena.
UC President Neville Pinto will give the commencement address.

The ceremony will be livestreamed for friends and family who can't attend in person.
About the summer class of 2022
UC will award 199 associate degrees, 702 bachelor's degrees, 1,219 master's degrees and 190 doctoral degrees at summer commencement. More than 52% of degrees awarded are in the STEM fields of science, technology, engineering, math and medicine.
The youngest grad, earning an associate degree, is 19. The oldest, 68, is earning a doctoral degree. The average graduate is 28 including all degrees.
Among summer grads are 47 that graduated from Cincinnati Public Schools. And 13% of summer grads are first-generation students. Ten grads will celebrate their birthday Friday.
While more than half of graduates are from Ohio, UC's summer class has a broad reach. Summer grads hail from 45 countries on five continents and 46 states in the United States, from Rhode Island to Alaska to Hawaii.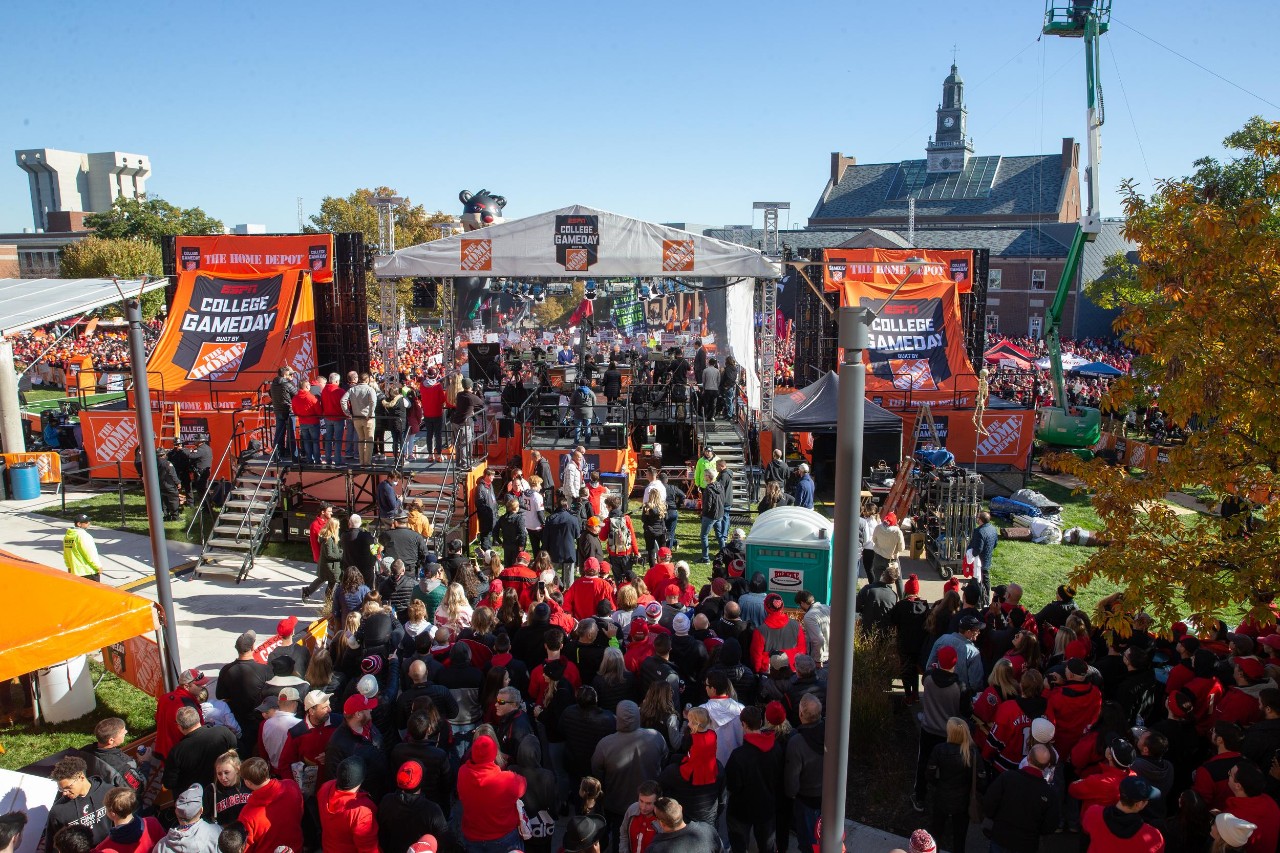 The class of 2022 celebrated big milestones despite the challenges of a global pandemic.
UC was featured this year on Amazon Prime Video's The College Tour and expanded its Student Wellness Center. The university partnered with General Electric Co. to encourage students to pursue STEM careers through the GE Foundation's Next Engineers program, a collaboration with UC's College of Engineering and Applied Science.
Last year, UC renamed the Engineering Research Center after emeritus professor Thomas Mantei in keeping with the wishes of his former student and UC benefactor Jim Goetz, who donated $25 million to the university to expand student co-op opportunities. Mantei was often recognized as an outstanding teacher during his career.
UC announced the creation of the Marian Spencer Scholars Program, a scholarship for students in Cincinnati Public Schools named for the UC alumna and civil rights leader who became the first African American woman elected to Cincinnati City Council.
UC announced last year it will join the Big 12 Conference, one of five elite conferences in college sports.
UC's football team was undefeated, making it to the College Football Playoff, before falling to Alabama. UC played host to ESPN's College GameDay on the Uptown Campus during its historic season. Bearcat cornerback Ahmad "Sauce" Gardner was picked No. 4 overall by the New York Jets in the NFL draft, a school record, among nine Bearcats selected, also a record.
UC volleyball alumna Jordan Thompson and UC soccer alumna Vanessa Gilles won Olympic gold in Tokyo during the 2021 Summer Games. Thompson and Gilles became the fifth and sixth UC Bearcats to win gold medals, including swimmers Mary Wineberg (2008) and Jennifer Kemp (1972), and basketball players George Wilson (1964) and Oscar Robertson (1960).
Gilles took home gold for Team Canada, beating Sweden. Thompson won the first gold medal in American women's volleyball history, beating Brazil in the gold medal match.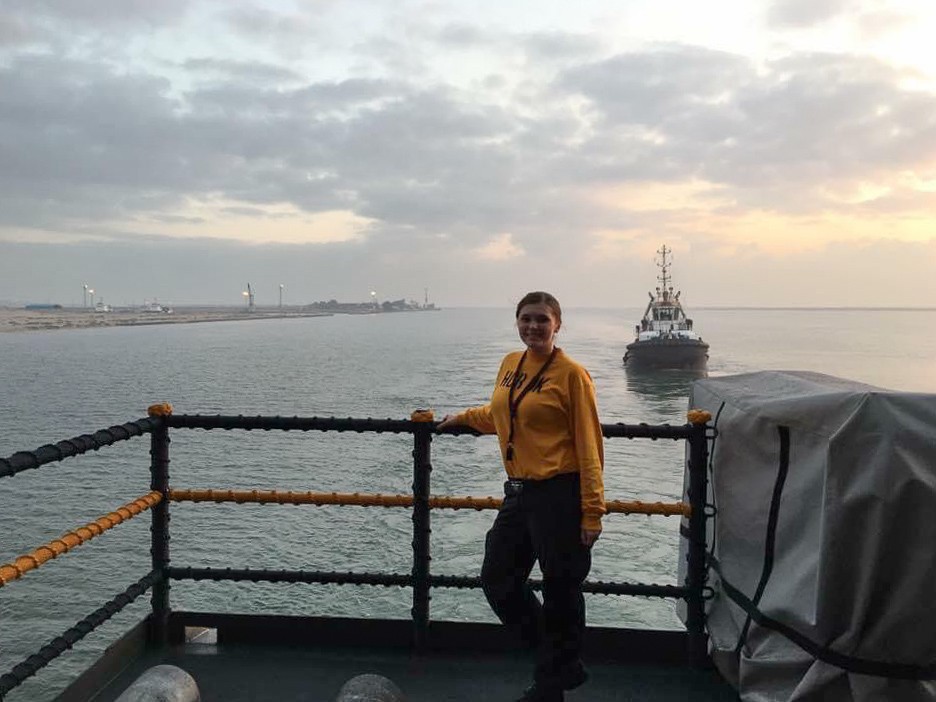 UC will recognize 63 veterans or dependents of veterans at its summer celebration.
Among them is Carl H. Lindner College of Business graduate Samantha Orme, who will receive a master's in business administration. Orme, a first-generation college student, wasn't sure she would fit when she enrolled at UC Blue Ash as an undergraduate.
For starters, she was several years older than many first-year students — and she was married. While her peers might have earned a little job experience in retail or restaurants, Orme supervised the hangar bay of a nuclear-powered aircraft carrier during deployments around the world in the U.S. Navy.
"I was in charge of logistics in the hangar bay — moving aircraft, scheduling maintenance, planning events like the changeover or awards ceremonies," she said. "It's one of the most fun jobs in the Navy."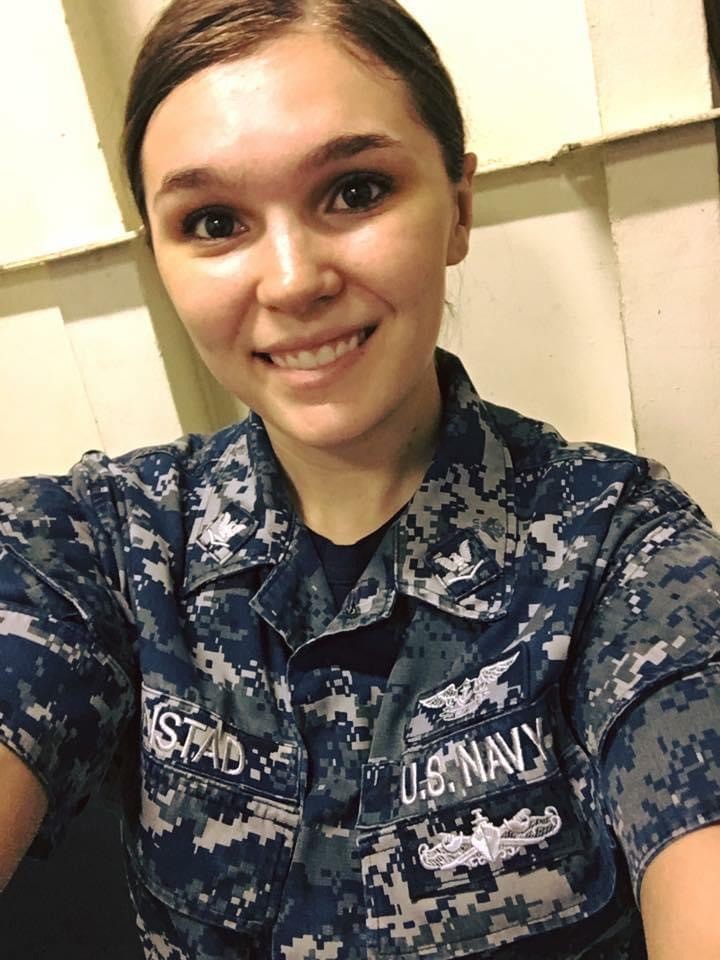 Orme completed five years of active duty aboard the USS Dwight D. Eisenhower and a year in the U.S. Naval Reserves. She wasn't sure she would get along with classmates who were five years her junior. But in her freshman algebra class, she made a good friend who helped smooth the transition to academic life, she said.

"I just needed to get my toes wet," Orme said.
Orme comes from a large military family. Her grandfather was shot down in a B-24 Liberator and was captured as a prisoner of war over Germany during World War II. Her mom served in the U.S. Army.
Working aboard an aircraft carrier proved to be a singular experience. Orme lived in tight quarters with five other people.
"It teaches you to appreciate the small things like privacy when you get it," she said.
Of course, Orme watched the biggest summer blockbuster of the year, "Top Gun: Maverick," about a U.S. Navy aviator flying from an aircraft carrier. She liked the movie, even if it was fun to point out mistakes like when the title character collects his thoughts before the big mission while riding the aircraft elevator up to the flight deck with his fighter planes.
In reality, Orme said, "Nobody is allowed to ride the elevator — only Tom Cruise."
Orme said the connections she made at UC make her optimistic about her future.
"I loved my time at UC," she said. "My professors not only invested in me when I was a student but beyond the classroom. They helped me get the most out of my education at UC."
Featured image at top: UC will recognize a record number of graduates at its summer 2022 commencement Friday at Fifth Third Arena. Photo/Andrew Higley/UC Marketing + Brand
Become a Bearcat
Whether you're a first-generation student or from a family of Bearcats, UC is proud to support you at every step along your journey. We want to make sure you succeed — and feel right at home.