Path to 50K: A journey defined by our impact
UC President Neville G. Pinto shares Fall 2023 welcome message
Dear Campus Community,
I hope you had a good first week of the new semester. As a university, it has already been a historic start to our 204th academic year.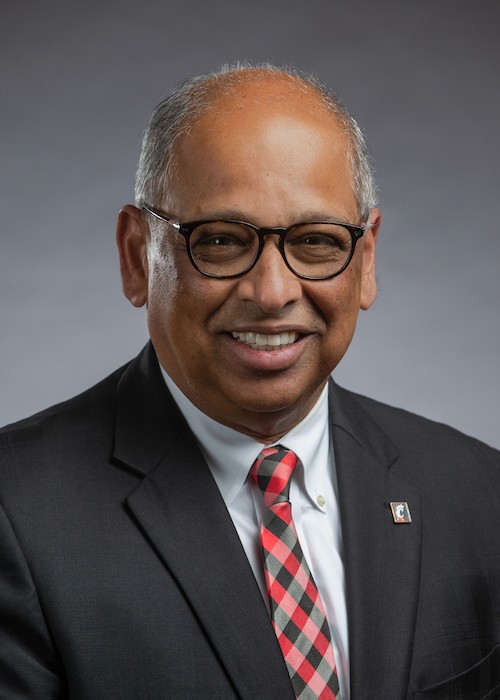 For the first time, we are projected to eclipse 50,000 students at UC. When our numbers are final, we expect over 5% more students to call themselves Bearcats this fall compared to last.
Why is this significant, particularly when record enrollment headlines have become commonplace at UC? As usual, context is key.
UC is bucking a concerning trend in higher education. If we widen our lens and look at the bigger picture, about 1.5 million fewer students are in college in the United States today than were on American campuses in 2019. That represents an overall enrollment decline of roughly 9%. By comparison, UC has grown by nearly 9% in the same span.

Across our country and throughout Ohio, most universities are declining in enrollment. This is a tragedy. Think of the implications for the U.S. if this trend continues. How will we compete on a global stage with fewer college graduates filling the talent needs and leading our economy into the future?
To understand our growth, we need to appreciate the dynamics and demographics among the students choosing UC. We are not growing at the expense of other universities. Our research shows that among our fastest-growing demographics are talented students who may never have otherwise pursued a college degree.
For example, we now have more than 9,000 first-generation students on our campuses, 8% more than last year. In other words, about one of every six students is the first in their family to attend a four-year institution of higher learning.
What will this mean to their family, to our city and to our region? A recent study in Ohio shows that college graduates earn about $1.2 million more during their careers than individuals with a high school diploma.
Importantly, our growth is not just taking place at Uptown. Far from it. Both our regional campuses have grown significantly this year. And nearly 17% of our student body attend online only. This represents more than 8,000 people, many of them adult learners who are returning to college to upskill and reskill — efforts that boost our regional economy.

As a state university, we are delivering on our public mission, evidenced in part by our impact on the regional economy.
UC President Neville G. Pinto
$10.6 billion impact on region
As a state university, we are delivering on our public mission, evidenced in part by our impact on the regional economy. A recent study commissioned by the Inter-University Council of Ohio found that UC's impact on the business community in our region is $10.6 billion a year in added income. This is an amount that supports more than 125,000 jobs, or about one out of every 12 jobs in the region.
Our successes as an institution are largely thanks to our dedicated and talented faculty and staff who work so hard to build a welcoming, innovative and inclusive culture here. We have much to celebrate, and I'll touch on a few of the highlights.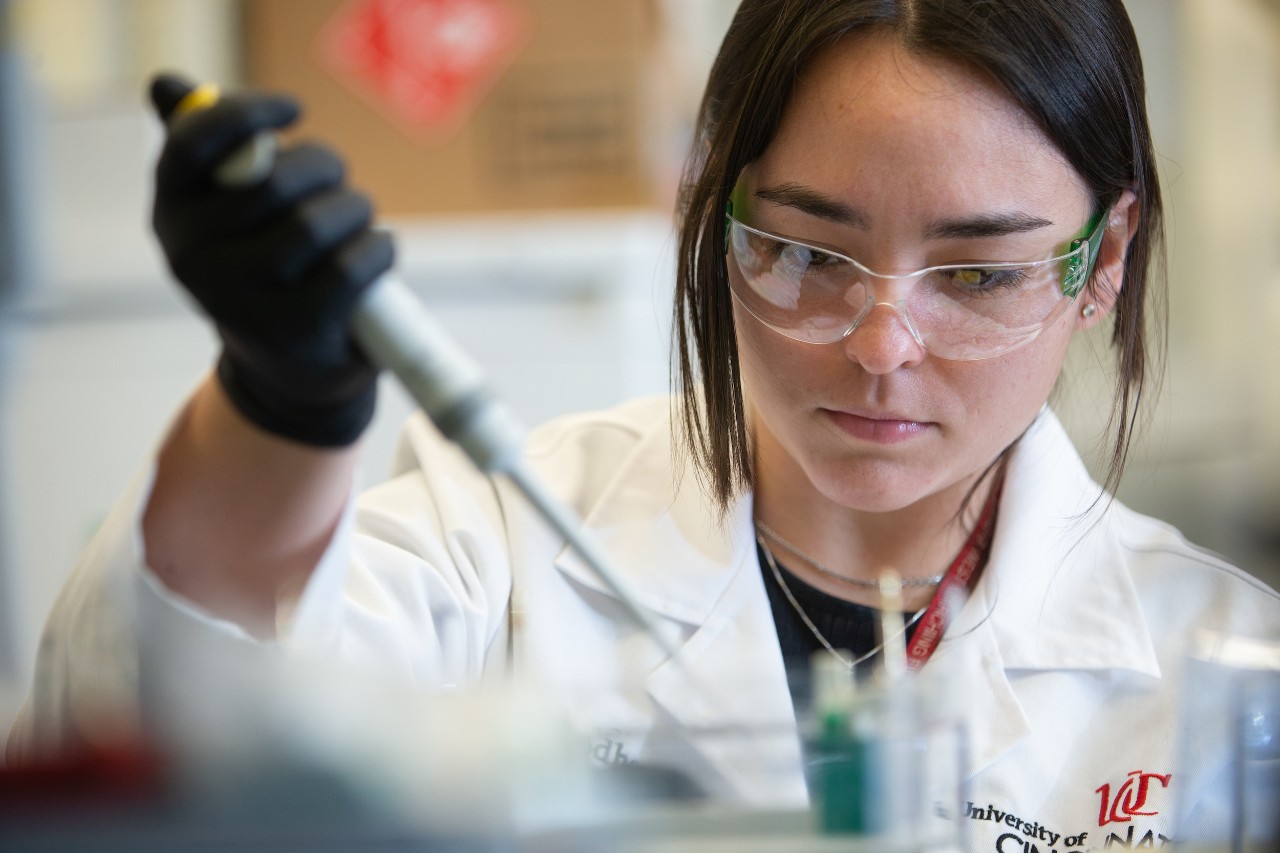 Our faculty are making impressive strides in teaching, scholarship and research. The latest figures from the National Science Foundation reveal that our researchers have outpaced UC's highest-ever research expenditures with more than $615 million (including affiliates).
On July 1, UC officially became a member of the Big 12 Conference, a move that now positions our student-athletes to compete on an even bigger national stage. On Saturday, September 23, our Bearcats will host Oklahoma, our first Big 12 opponent in Nippert Stadium, marking yet another historic moment for UC.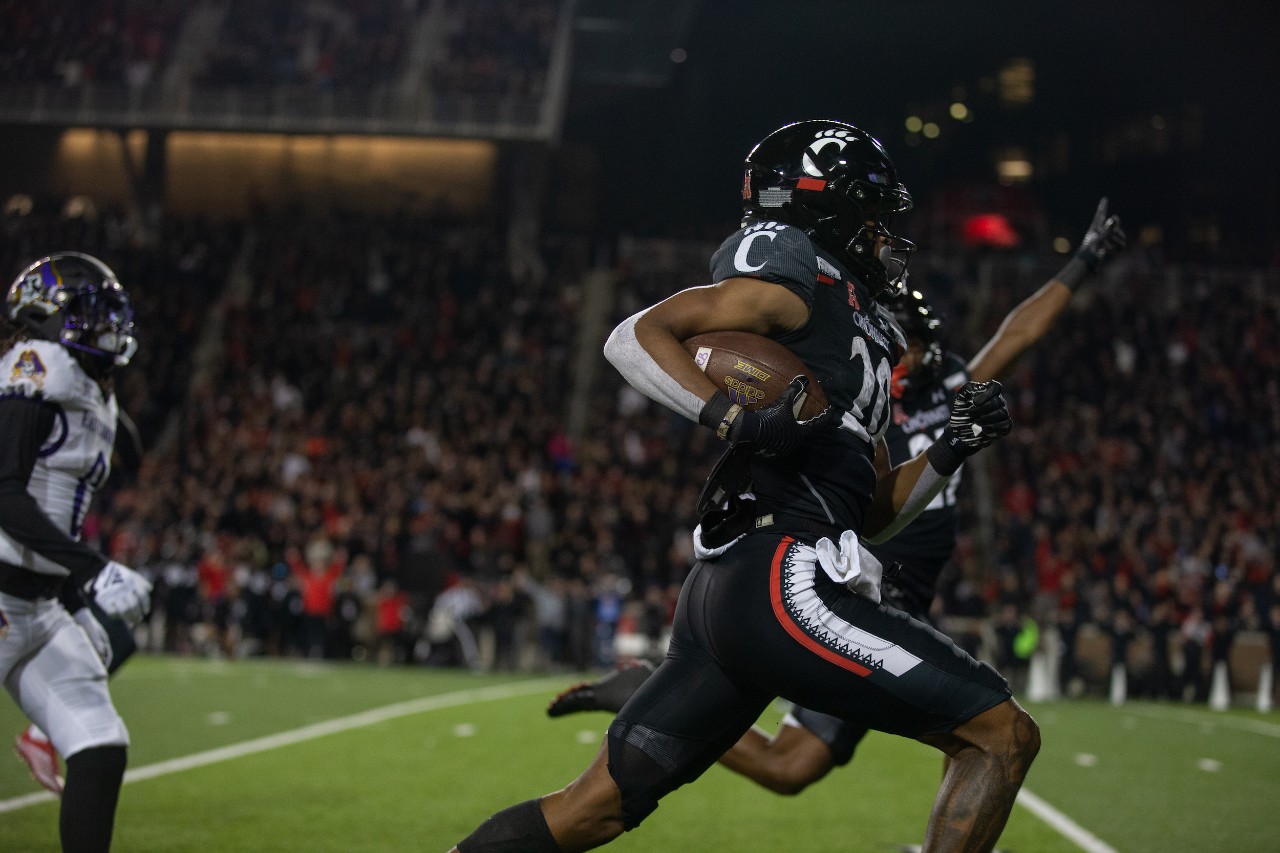 Prior to the start of the fall semester, we held a ribbon cutting for the new Bioscience Center, located on UC's Uptown East Medical Campus. The impressive facility includes 13 custom research labs. The 35,000-square-foot center opens research opportunities between students and faculty in the College of Engineering and Applied Science and the UC College of Medicine.
We have also opened the stunning new Clifton Court Hall on the northwest edge of our Uptown campus. This 185,000 square-foot classroom facility offers many of our Arts & Sciences students an incredible new space to learn, study and connect. We will have an official ribbon cutting for this inspiring facility on September 19.
As we begin week two of the fall semester, I'm extremely grateful for the contributions all of you make to our incredible university.
Wishing you a productive and rewarding new school year,
Neville G. Pinto
President
Impact Lives Here
The University of Cincinnati is leading public urban universities into a new era of innovation and impact. Our faculty, staff and students are saving lives, changing outcomes and bending the future in our city's direction. Next Lives Here.
1
Path to 50K: A journey defined by our impact
August 28, 2023
University of Cincinnati President Neville G. Pinto shares the importance of UC's impact as enrollment projected to eclipse 50,000 students for first time in university history.
3
Just in: UC tops 50,000 students
August 21, 2023
The University of Cincinnati is anticipating a record fall enrollment with a projected 50,500 students. The growth represents a 5.39% increase and reflects the university's core values around academic excellence, access and inclusion, and affordability.