University of Cincinnati's
$10.6 Billion Impact
Study finds UC supports over 125,000 regional jobs, adds $22.7 billion to Ohio's economic base
The University of Cincinnati delivers a significant economic boost to the region and state of Ohio thanks to alumni impact, operations and research spending, student demand for goods and services, launch of startup companies and more.
A new study looking at the 2021-22 fiscal year finds that UC's overall impact on the business community in southwest Ohio, northern Kentucky and eastern Indiana is $10.6 billion in added income to the business community, an amount that supports 125,057 jobs. For perspective, this means that one out of every 12 jobs in the region is supported by the activities of the university and its students.
Statewide, the study found that UC increases the economic base by $22.7 billion.
The study, conducted by Lightcast, an independent consulting firm, on behalf of the Inter-University Council of Ohio, is part of a larger report that found Ohio's 14 public universities delivered $68.9 billion in total economic impact in FY 2021-22.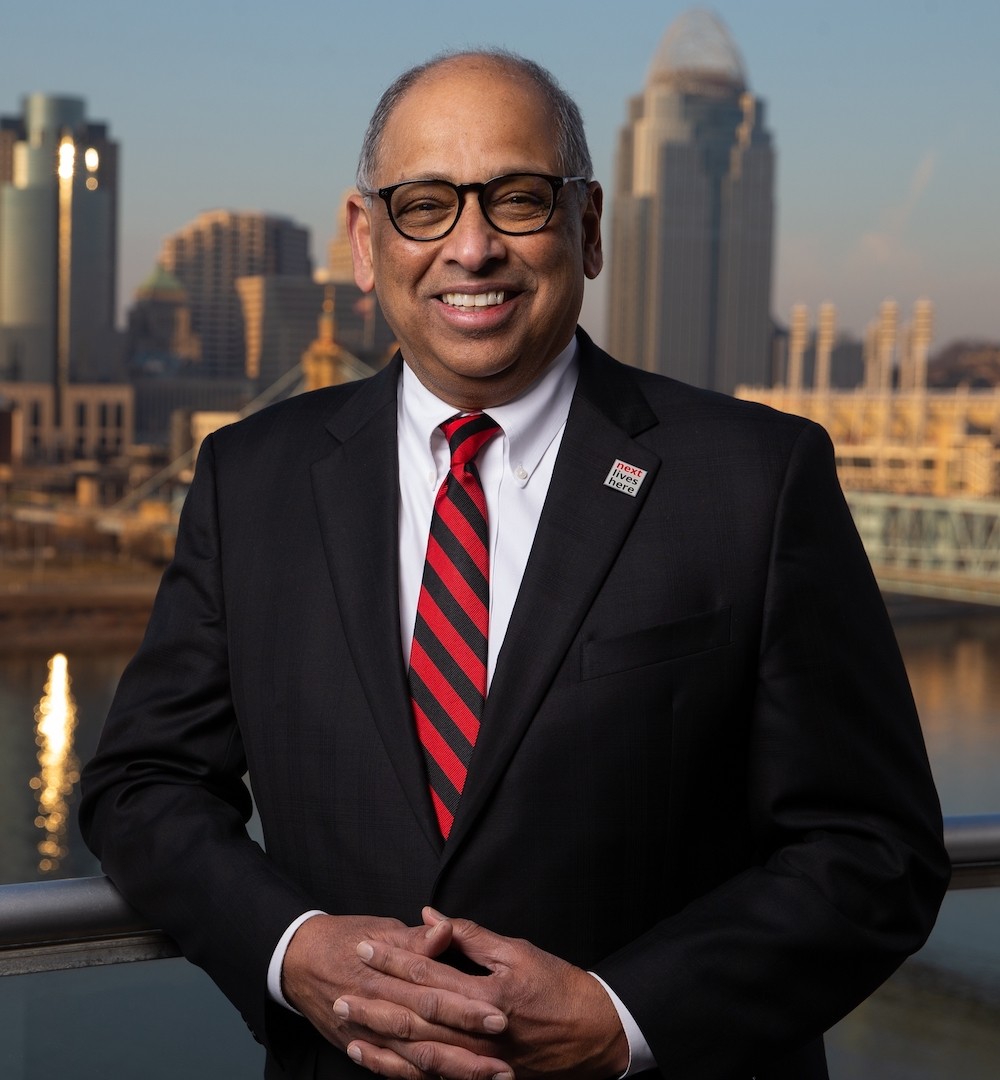 "This economic impact study reminds us that the University of Cincinnati's influence extends far beyond our campus. Our students, new graduates and alumni are of enormous value in today's dynamic, technology infused, knowledge-driven economy," said UC President Neville G. Pinto.
"Beyond meeting the talent needs, UC is fueling immense contributions through research, the Cincinnati Innovation District, clinical practice, community engagement, public tax revenue and improved quality of life. Ohio's public universities are leading engines for economic growth in the state."
This UC economic impact and return on investment analysis used student and financial data from fiscal year 2021-22 (July 1, 2021, to June 30, 2022) to examine the university's impact in southwestern Ohio (Brown, Butler, Clermont, Clinton, Hamilton and Warren counties); southeastern Indiana (Dearborn, Franklin and Ohio counties); and northern Kentucky (Boone, Bracken, Campbell, Gallatin, Grant, Kenton and Pendleton counties).
Alumni impact $6.6 billion (supporting 78,419 jobs)
The education and training UC provides for regional residents has the greatest impact. Since the establishment of the university, students have studied at UC and entered or reentered the regional workforce with greater knowledge and new skills. Today, thousands of former UC students are employed in the Cincinnati Metropolitan Area. As a result of their education from UC, the students receive higher earnings and increase the productivity of the businesses that employ them.

Read: UC engineering building named Mantei Center after professor who put 'students first'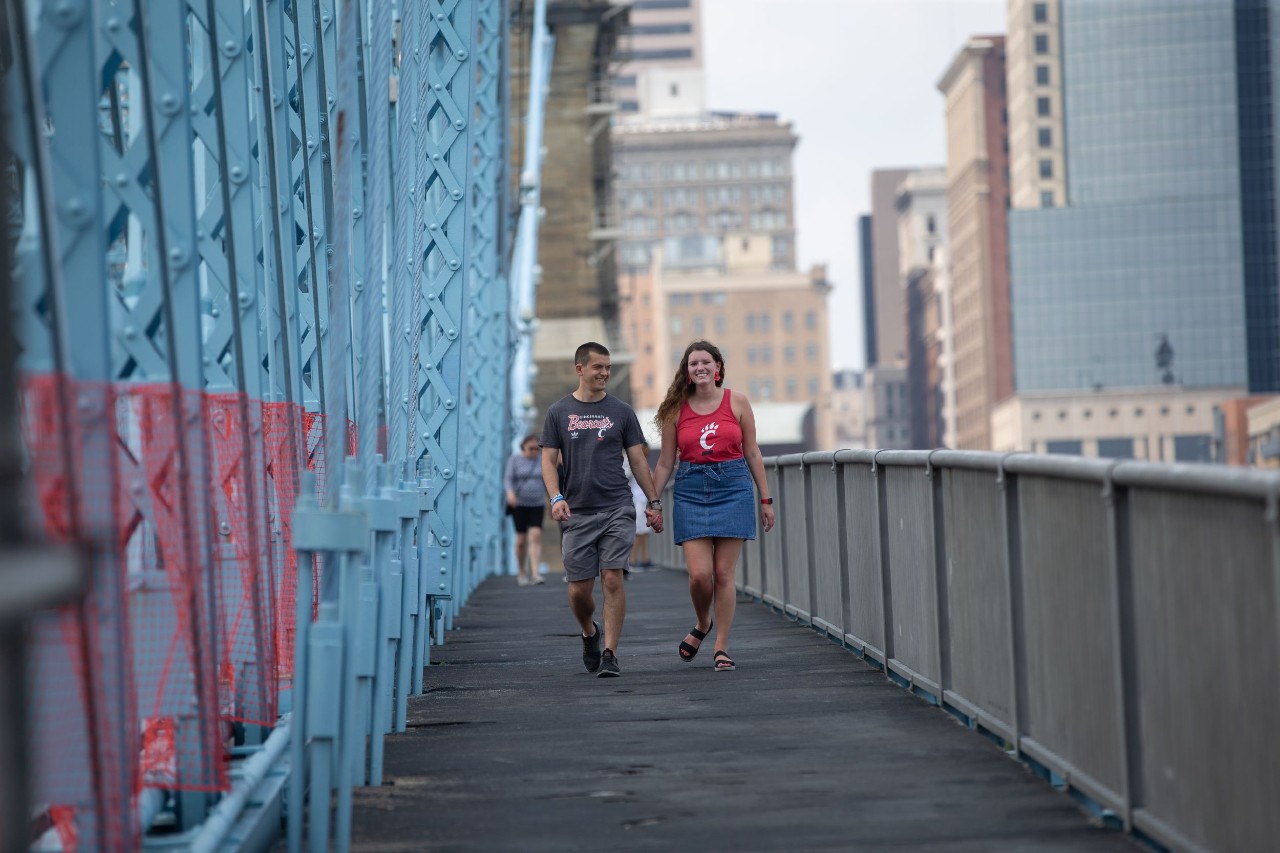 Clinical spending: $2.5 billion (supporting 23,383 jobs)
UC Health provides a hands-on learning and research environment for students and employs thousands of workers. This health care network is known for providing quality patient care that would not be possible without the university. In FY 2021-22, UC Health spent $2.1 billion on clinical operations that added income to the region.

Read: The New York Times: Inside the hospital where Damar Hamlin's life was saved
Operations spending: $678.7 million (supporting 12,189 jobs)
UC adds economic value to the Cincinnati Metropolitan Area as an employer of regional residents and a large-scale buyer of goods and services. UC employed 11,095 full-time and part-time faculty and staff in FY 2021-22, 93% of whom lived in Greater Cincinnati. Total payroll at UC was $551.2 million, much of which was spent in the region by employees. The university spent another $150.9 million on day-to-day expenses related to facilities, supplies and professional services.

Read: Cincinnati tops the list of best places for recent college graduates
Research spending: $417.8 million (supporting 4,646 jobs)
Research activities at UC impact the regional economy by employing people and making purchases for equipment, supplie, and services. They also facilitate new knowledge creation in the Cincinnati Metropolitan Area through inventions, patent applications and licenses. In FY 2021-22, UC spent $134.9 million on payroll and $307.4 million on other expenses to support research activities. Over the last four years, UC received 591 invention disclosures, filed 635 new patent applications, and produced 85 licenses.

Read: UC tops $615M in research spending
Student spending: $201.7 million (supporting 3,539 jobs)
Around 49% of matriculated UC students originated from outside the region, most of whom relocated to the Cincinnati Metropolitan Area. In addition, some in-region students, referred to as retained students, would have left Cincinnati for other educational opportunities if not for UC. These relocated and retained students spent money on living expenses at regional businesses.
Read: Sports media production program provides real-world experience for UC students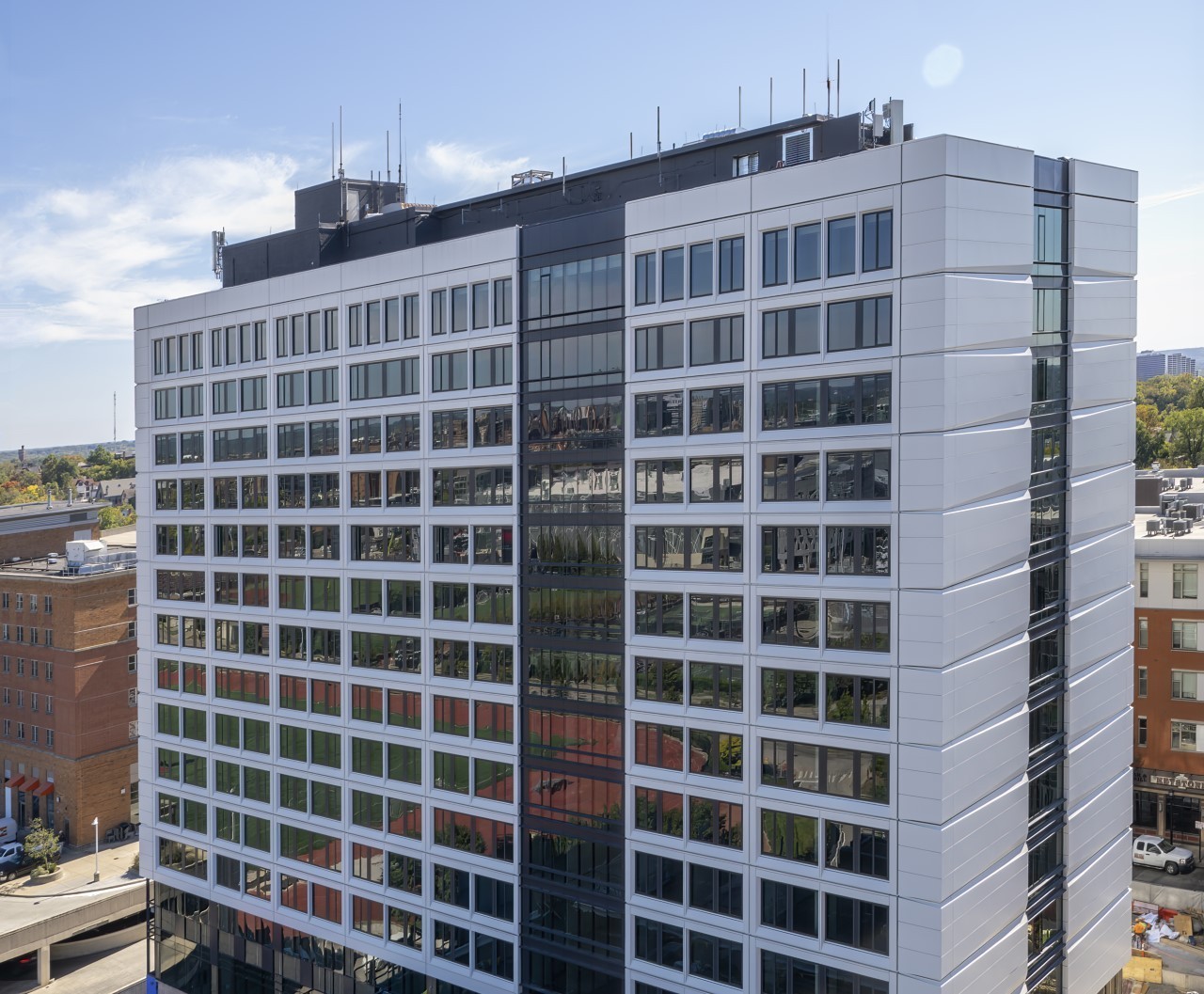 Construction spending: $73.4 million (supporting 991 jobs)
Startup and spinoff company impact: $51.9 million (supporting 272 jobs)
UC creates an exceptional environment that fosters innovation and entrepreneurship, evidenced by the number of UC startup and spinoff companies created in the region. Startup companies, created specifically to license and commercialize UC technology or knowledge, have a strong and clearly defined link to UC. These startups added $18.6 million in income to the Greater Cincinnati region in FY 2021-22. Spinoff companies, created and fostered through university programs or faculty and alumni, have a clear but weaker link to UC.
Read: Venture Lab-backed startup earns $6 million of funding
Volunteerism impact: $32.2 million (supporting 1,059 jobs)
Visitor spending: $29.9 million (supporting 559 jobs)
Hundreds of thousands of visitors from outside the region were attracted to UC during the analysis year to attend commencement, sports events and other activities sponsored by the university. While in the region, visitors spent money for lodging, food, transportation and other personal expenses.

Read: 'Unforgettable weekend': GameDay, Homecoming help Bearcats make memories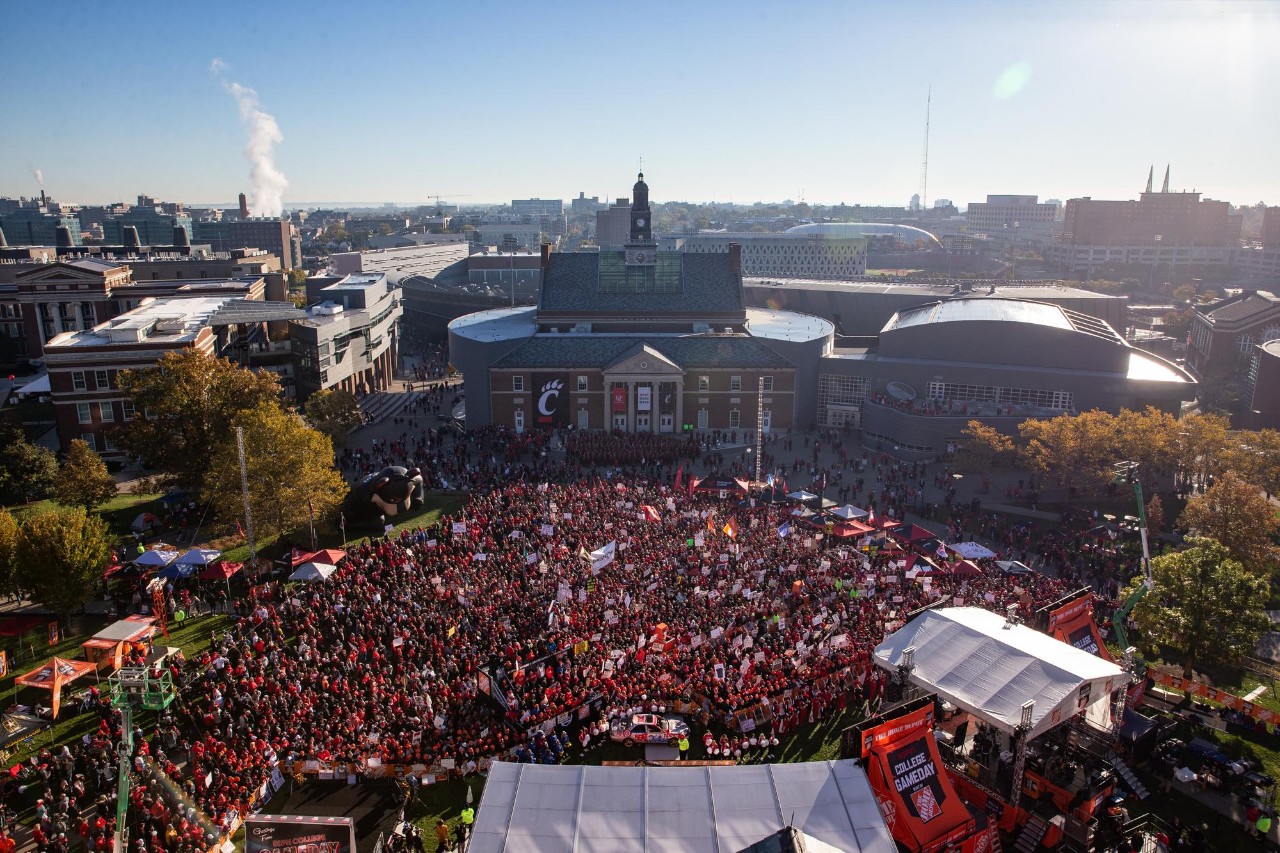 For every $1 invested by...
gained in lifetime earnings
gained in added taxes and public sector savings
gained in state revenue and social savings
Other findings from this economic and investment analysis
Student perspective: Benefit-cost ratio of 5:1
For every dollar students invest in UC, they will receive a cumulative value of $5.10 in higher future earnings. That means the average annual rate of return for students on their educational investment is 15.6%. The average UC bachelor's degree graduate from FY 2021-22 will see annual earnings that are $31,200 higher than a person with a high school diploma or equivalent working in Ohio. Over a lifetime, that adds up to $1.3 million in higher earnings.
Taxpayer perspective: Benefit-cost ratio of 6.5:1
UC generates more in tax revenue than it receives. As UC students will earn more, they will make higher tax payments throughout their working lives. Students' employers will also make higher tax payments as they increase their output and purchases of goods and services. For every dollar of public money invested in UC, taxpayers will receive $6.50 in return, over the course of students' working lives. The average annual rate of return for taxpayers is 67.1%. By the end of the FY 2021-22 students' working lives, the state and local government will have collected a present value of $1.6 billion in added taxes.
Social perspective: Benefit-cost ratio of nearly 6:1
Society as a whole in Ohio benefits from the presence of UC in two major ways: an increased economic base in the state and savings generated by the improved lifestyles of UC students. For every dollar invested in UC, people in Ohio will receive $5.80 in return, for as long as UC's FY 2021-22 students remain active in the state workforce. Altogether, the social benefits of UC equal a present value of $23.7 billion.

Next Lives Here
The University of Cincinnati is classified as a Research 1 institution by the Carnegie Commission and is ranked in the National Science Foundation's Top-35 public research universities. UC's medical, graduate and undergraduate students and faculty investigate problems and innovate solutions with real-world impact.