UC to celebrate Digital Futures Grand Opening 2.0
Sept. 22 open house to feature panel discussion about artificial intelligence
The University of Cincinnati's Office of Research will celebrate the Digital Futures Grand Opening 2.0 with an open house Friday, Sept. 22,  that will include a panel discussion featuring artificial intelligence experts from Google, Nike, Thales and the White House.
It's been one year since UC opened its Digital Futures building, a facility for interdisciplinary research, at the interchange of Martin Luther King Drive and Interstate 71 in the Cincinnati Innovation District. In the first year of operation, Digital Futures' 24 lab leads have submitted 132 research proposals requesting $43 million, have been awarded 62 grants totaling $8.4 million, have published 144 peer-reviewed publications and have completed eight invention disclosures.
"Digital Futures demonstrates our goal of solving problems that matter," Vice President for Research Patrick Limbach said. "With over 8,500 guests through the building in our first year, the staff, students and faculty have all embraced the concept of creating a unique space for imagination and exploration. It is truly a building created around convergent thinking succeeding through partnerships."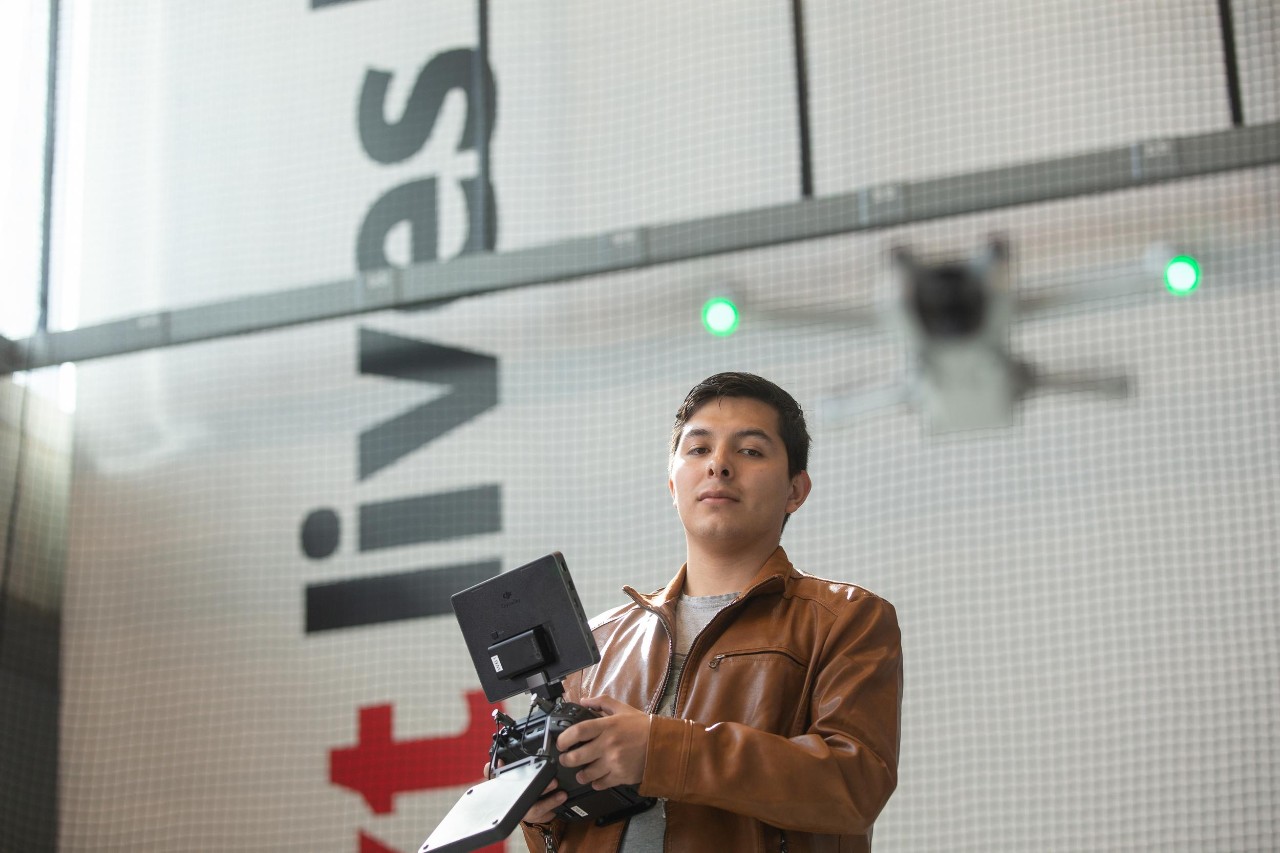 To celebrate the achievements and to kick off phase two of the Digital Futures building development, an open house will be held from noon to 4:30 p.m. Friday at UC Digital Futures, 3080 Exploration Ave., Cincinnati. The celebration will include an AI panel discussion, free food from food trucks while supplies last, live music, a raffle for a UC athletics basket, free parking and free shuttle rides from the main UC campus.
The Flashpoint Series discussion, "The United States of Artificial Intelligence," will be held 3-4:30 p.m. It will explore the promise and the perils of artificial intelligence.
The panelists, all of whom are UC graduates, will include Divya Sardana, lead AI/machine learning engineer for Nike; Nick Ernest, chief architect for Thales, one of the world's leading aerospace companies; Vineet Joshi, software engineer for Google; and Chirag Parikh, executive secretary of the National Space Council in the White House. The discussion will be moderated by Raj Bhatnagar, PhD, professor of computer science, and Kelly Cohen, professor in the Department of Aerospace Engineering & Engineering Mechanics and director of the AI Bio Lab in UC Digital Futures.
During the open house, guests will be able to explore the Digital Futures interdisciplinary research labs, which study cybersecurity, advanced transportation, artificial intelligence, augmented reality and virtual reality, and community impact, among other disciplines. Digital Futures' non-profit partners also will have activities, including DJ lessons from Elementz, a hip-hop cultural arts center.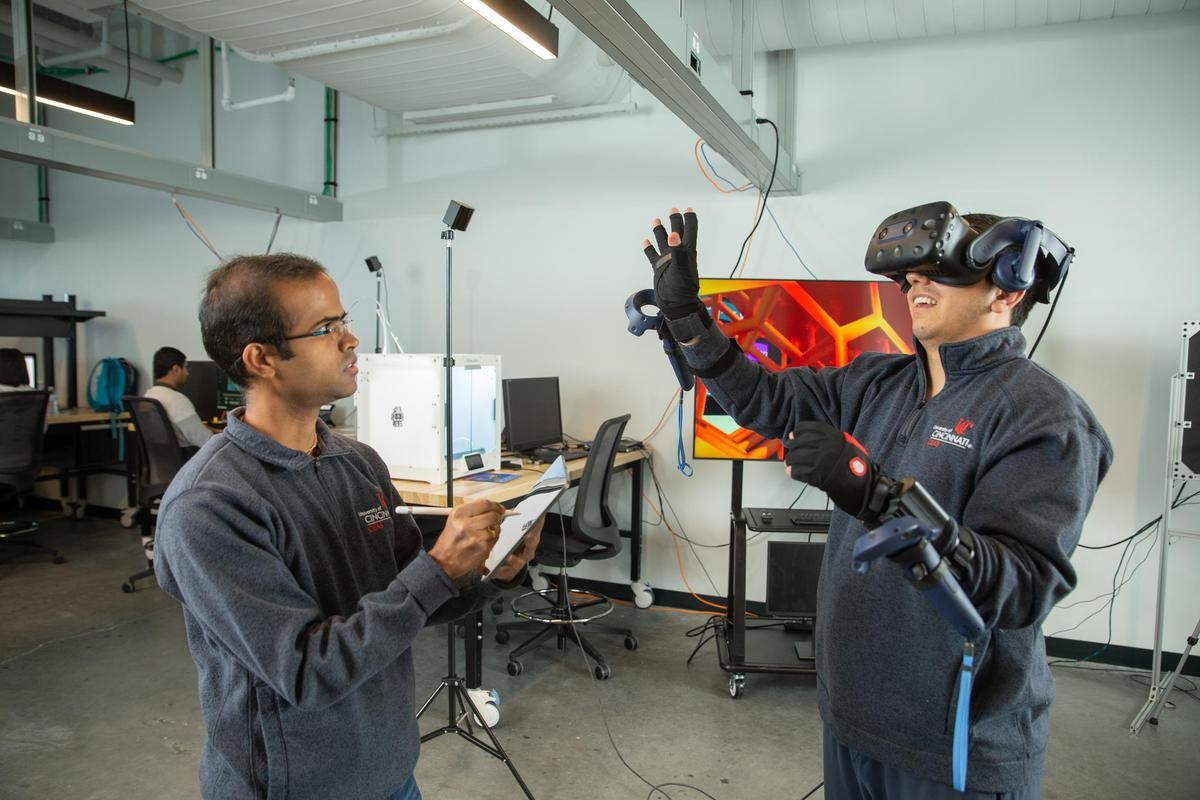 Digital Futures brings many of the top researchers from colleges across UC to one location where they can create impactful new knowledge and applied solutions to real-world problems. Having the researchers in one location helps foster collaboration among them and their industry, government and community partners.
"Since our Digital Epidemiology Laboratory became a part of Digital Futures a year ago, the journey has been nothing short of transformative," said Diego Cuadros, PhD, associate professor and lead of the Digital Epidemiology Laboratory in UC Digital Futures. "Within DF, the exciting blend of fields like virtual reality, AI and more, has supercharged our approach to health data research. Imagine shifting from looking at disease patterns on standard maps to fully immersing ourselves in 3D virtual explorations; that's just one of the groundbreaking changes we're pursuing. Beyond this, DF's vibrant community has introduced us to a network of global experts, enriching our knowledge and expanding our collaborative projects. The integration with DF has not only amplified our research capabilities but has also broadened the potential impact of our work on global health."
Digital Futures, which includes 180,000 square feet across six floors, includes conference rooms, classrooms and "huddle rooms" that are available to the entire UC community and community partners. It has two large event spaces available for large programs, conferences, seminars, lectures and performances.
The building features a two-story high-bay facility. This facility supports the testing and operation of robotics, drones, autonomous vehicles and work that involves vertical takeoffs and landings.
"One of the main challenges we address as professors is getting the word out to industry and federal agencies about our unique capabilities and potential," Cohen said. "At UC's Digital Futures as director of the AI Bio Lab, I have had several visits from leaders in industry and federal labs that otherwise I would never have met. This excellent exposure opens new possibilities for research for my talented team of staff and students, thereby providing us with an excellent platform for success. Moving to Digital Futures is one the best decisions I have made since joining UC."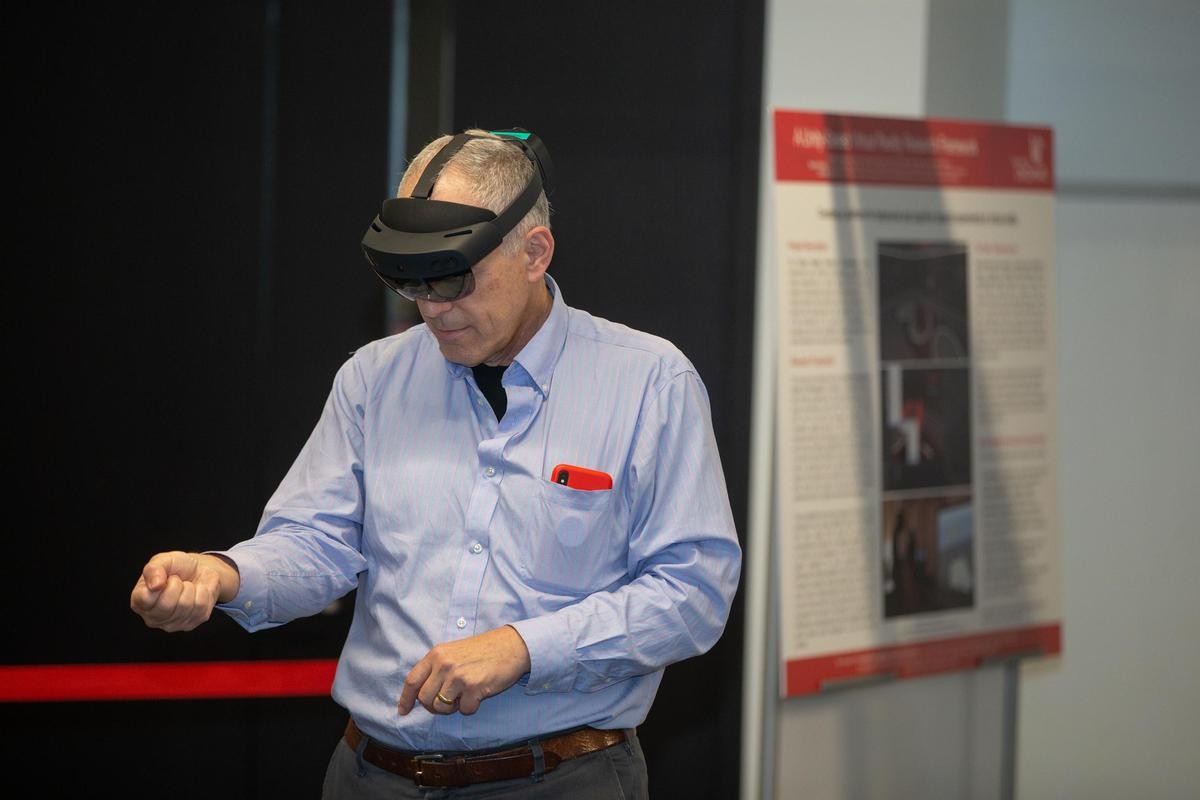 Since Digital Futures' grand opening, the Digital Futures Consortium has launched with BTS, a world-leading strategy implementation firm, and Adopt A Class, a K-8 student mentoring program connecting businesses and civic groups with classes. Also, researchers have joined, including Whitney Gaskins, director of the Gaskins Foundation, Michael Knopp, director of the Wright Center of Innovation in Biomedical Imaging and Data Science, and JiaJie Diao, an associate professor of cancer biology.
The open house also will celebrate the upcoming buildout of the rest of the Digital Futures building, which the UC Board of Trustees approved in June with $22.7 million approved for the work. Construction is scheduled to begin in December to finish some labs on the second and third floors plus the entirety of the fourth and fifth floors. The work is expected to be completed by December 2024.
Featured image at top: UC Digital Futures during the grand opening in 2022. Andrew Higley/UC Marketing + Brand
Innovation Lives Here
The University of Cincinnati is leading public urban universities into a new era of innovation and impact. Our faculty, staff and students are saving lives, changing outcomes and bending the future in our city's direction. Next Lives Here.
1
UC tops $615M in research spending
January 25, 2023
The University of Cincinnati and its affiliates spent a record $615 million on research in fiscal year 2022, demonstrating their commitment to discovery and innovation.
3
UC celebrates Digital Futures grand opening
September 23, 2022
The University of Cincinnati celebrated the grand opening of its Digital Futures building, a facility for interdisciplinary research, on Friday in the Cincinnati Innovation District.