Playbill: Recent CCM graduate leads Broadway stars in virtual performance of 'Holding On'
Orchestral Conducting alum Jeremy Robin Lyons unites 77 musicians in the uplifting concert
In his final semester at UC's College-Conservatory of Music, orchestral conducting student Jeremy Robin Lyons found himself in a new world that deprived him, for now, of making music with other people in person. The pandemic cancelled performances, forced classes to move online and separated loved ones, but Lyons was hopeful and set out to create a virtual choir and orchestra project that united musicians online.
Lyons (MM Orchestral Conducting, '20) organized a virtual choir and orchestra of 77 performers to sing Kait Kerrigan and Brian Lowdermilk's "Holding On" from the in-development musical The Bad Years. The performance is available to watch online at Playbill. It features Broadway favorites Lilli Cooper, Emma Hunton, Jonah Platt, Ciara Renée and more. It also includes CCM Collaborative Piano student Katie Hughes, recent graduate Matthew Boeckers (MM Clarinet, '20) and alumna Stacey Scott (Musical Theatre, ATT '85-'87).
"I wanted to make something huge with as much heart as possible," Lyons says. "Something with an expansive arrangement but musically accessible, where anyone who was moved to participate could jump in and sing a chorus or two, or play a part or two, and just come together as a virtual community to create something beautiful with a message of perseverance during such a tumultuous time."
Lyons has known Kerrigan and Lowdermilk for years and has worked with them on multiple versions of The Bad Years. He has always loved "Holding On" for its beautiful simplicity and for the way it acknowledges the possibility of infinite changes of perspective while carrying a message of hope, perseverance and growth.
"I chose the piece specifically with the backdrop of COVID-19 in mind, but I believe that 'Holding On' can be interpreted in so many different contexts," Lyons says. "It could be a message of comfort for people who are sick; a message of encouragement for doctors, nurses and other medical and essential workers; a message of solidarity with Black Lives Matter and the ongoing struggle to achieve racial justice."
The video also promotes fundraisers for the American Civil Liberties Union (ACLU) and the New York Civil Liberties Union (NYCLU). In honor of the virtual performance, Kerrigan and Lowdermilk started a fundraiser for the NYCLU and will match up to $1000 raised.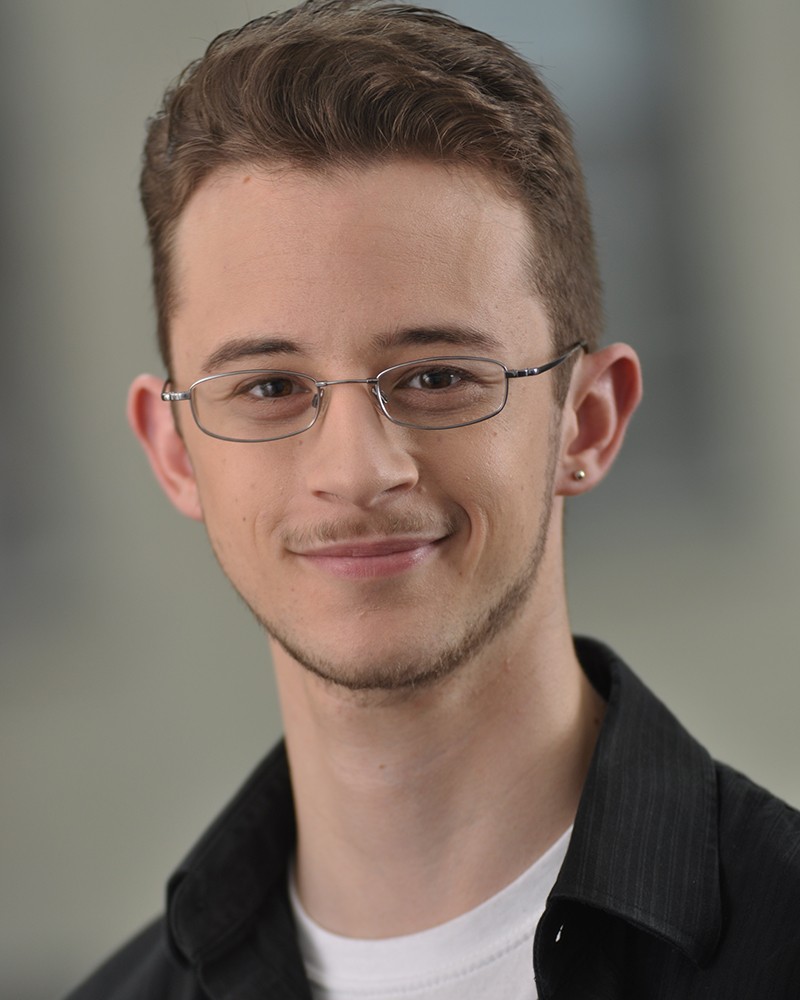 "Holding On" features music coordination and supervision as well as expanded orchestrations by Lyons, vocal arrangement and original orchestrations by Lowdermilk, video editing and production by Tim Chaffee and audio engineering, mixing, mastering and production by Dan Garmon.
Lyons used Finale software to create the scores and parts, and Logic Pro X to create practice tracks. He shared the sheet music and tracks online and put out the call to musicians and singers to join the project. Singers and musicians from across the U.S. as well as from Italy, Jamaica, Japan and the Philippines submitted nearly 400 audio and video files for the project, Lyons says.
"It was inspiring during such a time of uncertainty to be receiving so many beautiful videos from friends and strangers alike," Lyons says. "Unless you've done self-tapes yourself, I don't think people realize how vulnerable an act it is, and how committed you have to be to record yourself performing a choral or instrumental part in isolation. It's paradoxical because choral music and instrumental music are designed to be social activities. None of this is meant to be done in isolation."
Ideally, conducting is an activity that is reliant on mutual trust, physical proximity, sympathetic responses and exchanges of sound, gesture and energy in real time, Lyons says. Although he wasn't able to achieve this in person, he still sought the sense of community that music-making brings and was able to replicate that community online through the "Holding On" project.

Audiences may remember Lyons' work during CCM's 2019-20 musical theatre productions of 42nd Street and The Secret Garden. As Associate Musical Director of 42nd Street, Lyons worked closely with his mentor and advisor Roger Grodsky, CCM Musical Theatre Professor and Musical Director of the production. The show was directed by CCM Musical Theatre Professor Diane Lala and showcased a huge cast and crew. "We mounted a gorgeous, funny, exuberant show that is basically a love letter to big, splashy, musical comedy," Lyons says. "It featured some truly iconic and breathtaking tap sequences and it was a thrill to be a part of it."
Lyons was also Musical Director of The Secret Garden, which was directed and choreographed by Broadway's Connor Gallagher (BFA Musical Theatre, '06) at CCM. The production included a partnership with L-Acoustics to bring groundbreaking "L-ISA Immersive Hyperreal Sound" technology to the CCM stage.
"Another feature of the production was that it featured almost all student designers — a testament to the enormous talent across so many disciplines at CCM, as well as the trust that advisers and department heads place in their students," Lyons adds. "I certainly enjoyed having relative autonomy, on my part!"
Read more about Lyons in his professional biography below and watch his virtual choir and orchestra perform "Holding On" at Playbill.
Before coming to CCM, Jeremy Robin Lyons served as Score Supervisor and Associate Music Director/Conductor for the world premiere of Kerrigan and Lowdermilk's original off-Broadway musical The Mad Ones. Prior to The Mad Ones, Lyons served as the Keyboard 1 player for the 2015-17 National Tour of The Sound of Music. Playing over 50 cities, Lyons also served as Copyist for the production, and enjoyed conducting the orchestra on numerous occasions, including multiple times at The Kennedy Center. As an arranger, Lyons' accomplishments include orchestrating The Songs of Henry Krieger as part of Lincoln Center's American Songbook series, and contributing orchestrations to Getting to Know You: The Music of Rodgers & Hammerstein as part of the Lyrics and Lyricists series at the 92nd Street Y. Lyons' arrangements have also been frequently heard at 54 Below, Joe's Pub, and in the New York Musical Festival. His choral arrangement of Joe Iconis' Broadway, Here I Come! is published and available online.
1
WVXU: Tech CEOs talk AI with lawmakers
September 22, 2023
Professor Richard Harknett is a guest speaker on WVXU's Cincinnati Edition on the topic of AI and the need, or lack thereof, for government regulations. Professor Harknett is the head of UC's School of Public and International Affairs and is an often sought out media resource on technology, cybersecurity and governmental affairs.
3
Drugs.com: Lowering blood pressure after clot removal may not be...
September 22, 2023
Drugs.com and HealthDay highlighted University of Cincinnati research recently published in JAMA that found using blood pressure medications to lower the top number of blood pressure readings (systolic blood pressure) may not be safe or effective among people who have an acute ischemic stroke and undergo a successful mechanical clot removal.
Debug
Query for this