UC's ACE Pathway program puts international students a virtual step ahead
University of Cincinnati's online summer "bridge" helps close language gap
When campuses shut down across the U.S. this spring due to the COVID-19 pandemic, language schools for international students also shuttered. For those schools' current students and for students around the world weighing acceptances to U.S. universities, the closures were an unexpected roadblock to an American education. 
The University of Cincinnati offered a new, virtual version of its highly successful English language program this summer to help them clear that obstacle.
Newly renamed ACE (Accelerated College English) for the fall 2020 semester, the former International Pathway Program is UC's in-house program for students who don't meet English proficiency requirements for their desired undergraduate program.
The program condenses two semesters of instruction down to three language and cultural courses per term. That way, first-year students can start taking courses toward their major immediately and can graduate with the rest of their incoming class. Program Manager Sarah Shepherd coordinates customized "pathways" for each college or major in the program to ensure that students can navigate the dual schedule.
The accelerated pace offers students a significant advantage over third-party language schools that can add a year or more and considerable cost to a university degree.
Shepherd and her colleagues redesigned the first-semester ACE courses for an even more streamlined "bridge" session this summer, offering the program online for the first time.
Twelve students enrolled—including one student in China who was still in high school—and quickly mastered UC's distance learning system.
"All of them excelled. With the headstart they got this summer, some students will be able to segue straight to their degree programs this fall" here at UC, Shepherd reported. The rest will move on to second-semester pathway classes.
ACE will continue online-only through the fall 2020 semester, with face-to-face classes resuming next spring if conditions permit. Shepherd expects about 30 students for fall.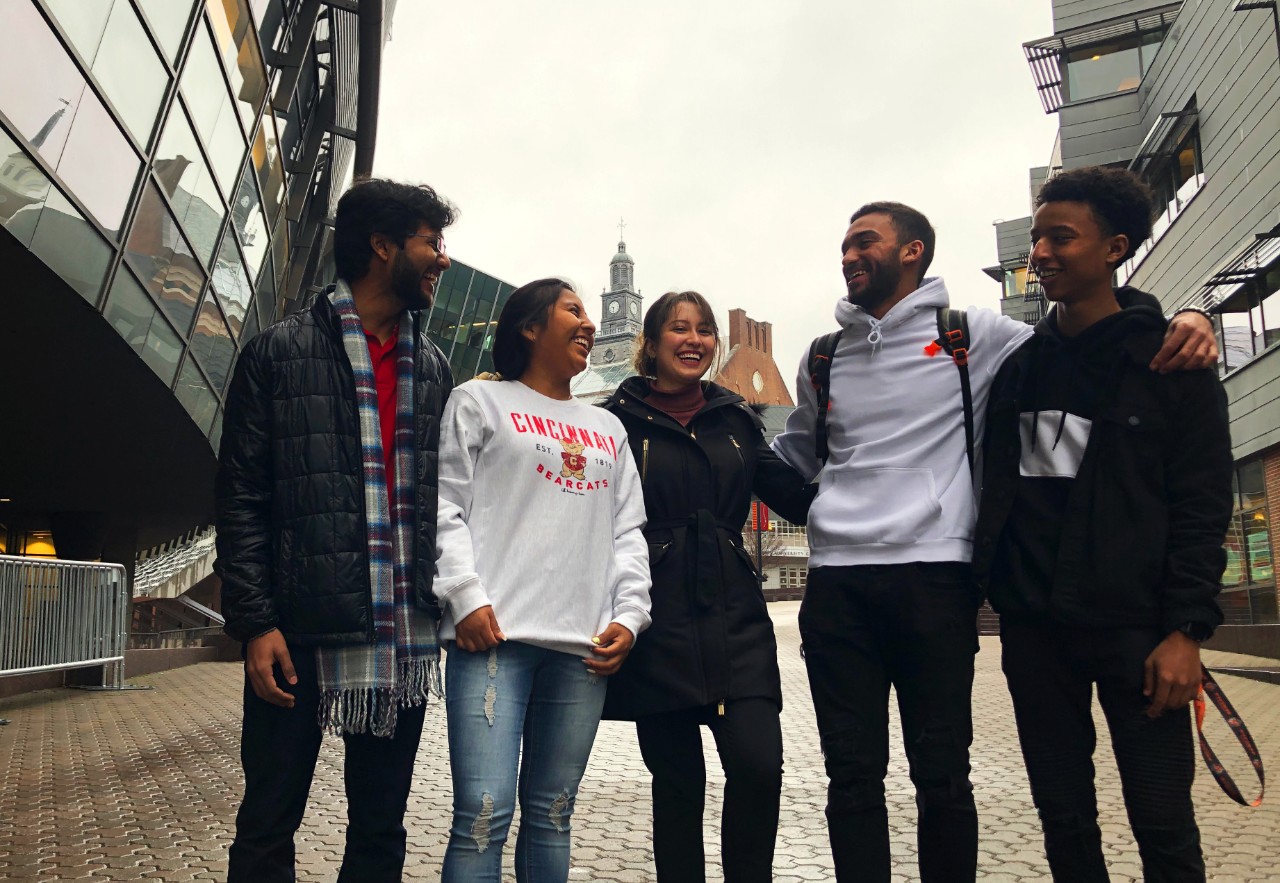 "The International Pathway Program [ACE] gives UC the opportunity to recruit really strong students who just have to clear the language bar," said Shepherd, who is both the program manager and the primary academic advisor for its students.
UC hired her in 2016 to create the program. She worked with UC's Center for English as a Second Language to adapt their offerings for the fast-track curriculum.
Ting (Joy) Xiao, the language center's director, said the courses build proficiency from basic comfort in speaking to academic reading, writing and presentation skills. Students also practice the independent, project-based learning style that American students are used to.
"It is learning culture as well. Here on a US college campus, students have to take the initiative in a lot of things. They have that experience-based learning and then come back to report. So they will learn that and have solo practice in class."
The International Pathway Program [ACE] gives UC the opportunity to recruit really strong students who just have to clear that language bar.
Sarah Shepherd ACE manager
In addition to the specialized ACE courses, academic advisors help the students choose two to three elective or introductory courses for their major each term, depending on the students' language proficiency and degree goals.
The program can accommodate students interested in a wide variety of degrees. Shepherd works with UC's colleges to create pathways to all majors in the  College of Arts & Sciences, the Carl. H. Lindner College of Business and the School of Information Technology in the College of Education, Criminal Justice, and Human Services, as well as fine arts in the College of Design, Architecture, Art and Planning and (by invitation) selected string majors in the College-Conservatory of Music.
"For students who are interested in majors outside of those colleges, I usually put them in general education classes to start, to work on electives toward their future program," said Shepherd. She has been able to customize schedules for those students on a case-by-case basis. Pathways are not yet available in majors like engineering where coursework and co-op requirements are more regimented.
Approval for the original Pathway program came from the Department of Homeland Security in April 2018. The pilot cohort of six students enrolled the next fall, and another six in the spring. Most of the early students were from China, plus one from Peru and two U.S. permanent residents.
By spring 2020, enrollment grew to 48. Students from 15 countries have passed through the program, the largest numbers from China, Oman and Vietnam.
Their feedback is very positive. They especially like the opportunity the program gives them to dive right into degree-related coursework and get a real first-year university experience.   
Jinyao Zhang, a fine arts student in DAAP, came to the program from UC's language center. He had enrolled there to continue his language studies from an international high school in Chengdu in the hope of entering a top arts program.
"After I came to the Pathway program, I felt like a real college student. It's totally different. When I was in the ELS program, I felt like I was still in high school. In ELS, every day is English class. In Pathway, you've got some choice with your major classes and classes that you're interested in. I'm an art student—I like freedom!"
In ELS, every day is English class. In Pathway, you've got some choice with your major classes and classes that you're interested in. I'm an art student—I like freedom!
Jinyao Zhang Former Pathway student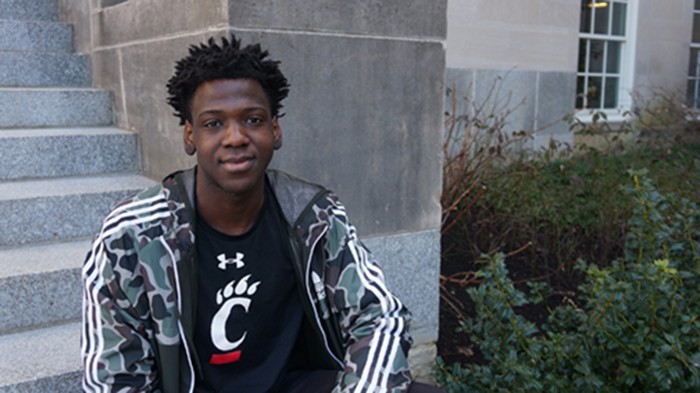 Bonheur Kikonda, a soccer player from the Congo living in Zambia, weighed multiple offers before choosing UC, and Pathway played a part in the decision.
"The Pathway program definitely influenced my choice to commit to UC," he said. "I knew that it was going to allow me to balance everything that I wanted to do, athletics and academics. That really helped me throughout my whole first semester, the fact that I was able to have time to do multiple things."
Kikonda is now pursuing a degree in sports administration in CECH.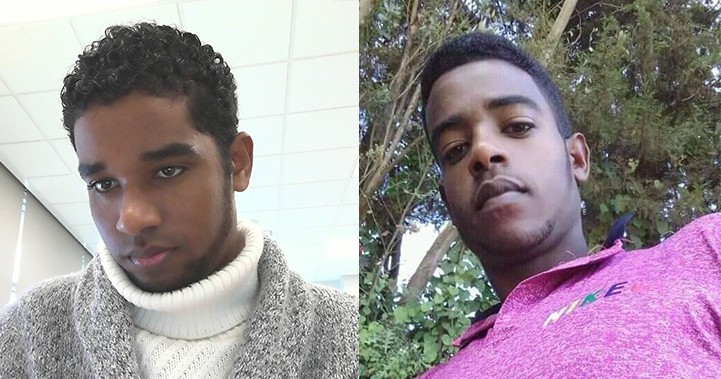 Melaku Lambebo, a U.S. permanent resident from Ethiopia, was one of the first cohort of Pathway students.
"I graduated high school in the United States. I lived for a while over here—in different places, in Virginia, Columbus. I didn't go to Ohio State because it's too big. I was like, 'I'm not dealing with that.' UC's the perfect size for me, I believe.
"I took the TOEFL test, and my score was just shy to get admitted directly to the university. Then Sarah recommended me for the Pathway program. I said ok, and I liked it, and it was amazing. I took only one semester and I really improved my entire basic knowledge about English. And next semester, I took the entrance exam to UC Blue Ash and I passed."

And the freshman comp class that daunts many first-year students whose first language is English? Easy, he said, after Pathway.
Lambebo studies pre–business administration at the regional campus and plans to transfer to the Information Systems program on UC's main campus next spring.
Lambebo's brother hopes to join him there.
"Melaku reached out to me. He wants to help his brother come to UC through the ACE program," said Shepherd. Tuition for the regional campus at Blue Ash, where the younger Lambebo could gain direct admission, is lower than at UC's main campus. But Lambebo told Shepherd that he wanted his brother to enroll in ACE. "I helped him so much in his first semester that he wants to make sure his brother has the same support and experience that he had," she said.
"I may be biased, but the success of the students shows that this program actually works. I am particularly proud of how well the students in [ACE] do comparative to the overall average of first-year students."
Shepherd reports that Pathway students over the past two years have posted an average GPA of 3.45. Students who complete the program with at least a 3.25 GPA qualify for a Global Scholarship for the remainder of their undergraduate program.
The program currently has a 98% retention rate, and that rate is headed back up to 100%, because the only student who ever left is re-enrolling this fall. The rate betters even the impressive overall retention rate for all UC first-year international students—96.4% in fall 2019—which in turn outstrips the rate for almost all other student demographic groups.
Both numbers are testament to the high caliber of international students and the emphasis UC places on student support.
In Shepherd, ACE students have a dedicated advisor who is with them from recruitment to the transition to their major. She meets most before they even arrive in the U.S., a familiarity that helps her customize each student's experience. Due to the program's success, she was able to hire a graduate intern to assist her with academic advising this spring.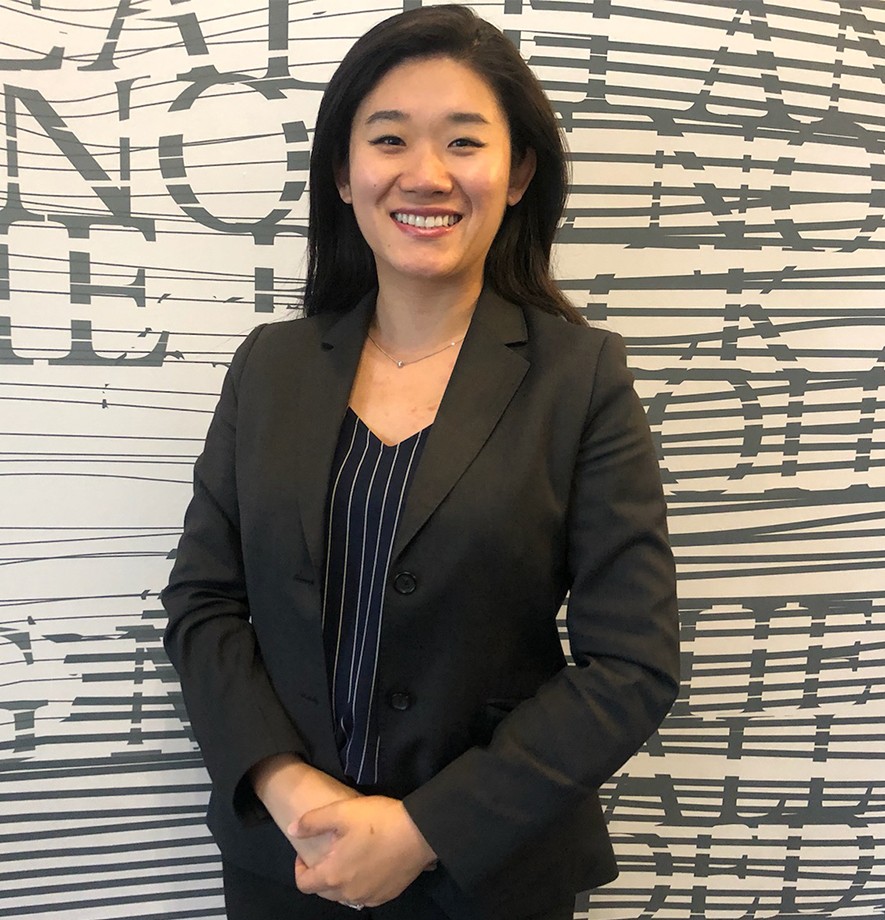 Social and academic expectations in the U.S.— talking to teachers, doing group projects, knowing how to research and cite sources to present academic viewpoints—are very different from the lecture-based formats many students were used to in classrooms at home. So Shepherd partners with Michelle Huang, student support specialist in the UC International office, whose job it is to help international students adjust to American campus culture.
Their emphasis on student support benefits UC's colleges as well as the students. Programs can recruit top students they might otherwise have to turn away and can rely on ACE for one-on-one advising and mentoring for students who might otherwise struggle.
"Their success really depends on it," Shepherd said. "We engage with the student on what is going on academically and personally. From there we come up with a holistic plan ensuring the students get the support they need."
The course Huang teaches for ACE is being expanded to give students a personal introduction to important campus life organizations. Staff from the Counseling and Psychological Services center, the Academic Writing Center and other Learning Commons resource centers will visit to help familiarize students with the support systems that are available for them.
Gaining the confidence to navigate another culture, students on the ACE pathways are well prepared to succeed in global future pictured in the University of Cincinnati's strategic vision, Next Lives Here.  
Ahmed Al Abri is a Pathway student from Oman who transitioned to his degree program this fall. Oman ranks sixth among the 110 countries of origin for UC's international student population.
"My major is communication studies, but I've done a lot of things to change it, and Sarah helped me a lot," he said. "I'm here because of Sarah. I love her, she helped me a lot."
Al Abri said that comfort in speaking and in meeting new friends were advantages that Pathway offered him over other language programs, and he is very happy with his experience at UC.
Like many international students, he cites work-integrated learning opportunities as a major reason he chose the University of Cincinnati.

"There's a lot of options here at UC. There's co-op, double major, there's internships. Not all universities in America offer those things for students, especially for international students.
"This is a good place, at least for Omanis, to study. It's quiet, it's not expensive, everything is good here in Cincinnati, especially in UC. I love this place. I don't think to move out."
Everything is good here in Cincinnati, especially in UC. I love this place
Ahmed Al Albri Former Pathway student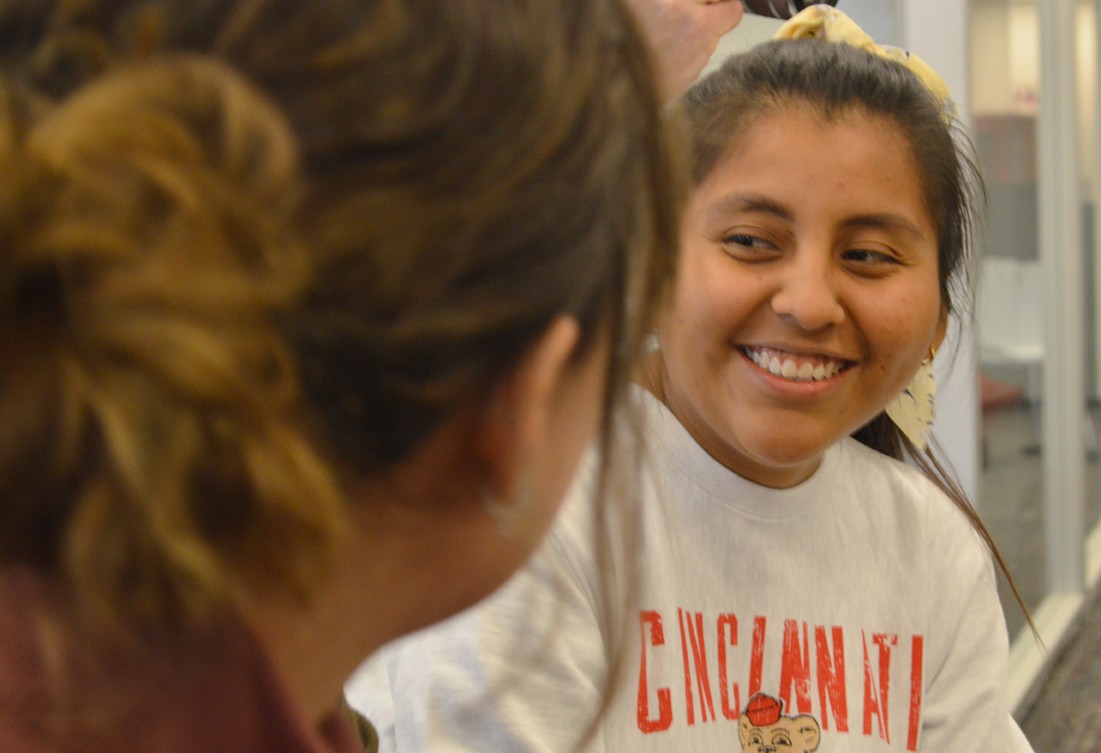 The Pathway program offered a direct route into UC's world-class programs for another international student.
Cielo Zabala is a finance and accounting double major from Peru. Even though she had done her junior year of high school in Florida and Georgia, she chose Pathway so she could jump right into her college of choice.
"I think it's a good way to start. If you're not familiar with [English] and want to jump in your major, sometimes it hurts! When you meet international students, it gets easier because you know people that are struggling the same as you."
Through the program, Zabala found an international community of friends. She ended up as a student ambassador for the International Admissions office, helping to give other prospective international students a glimpse of life and opportunities at UC.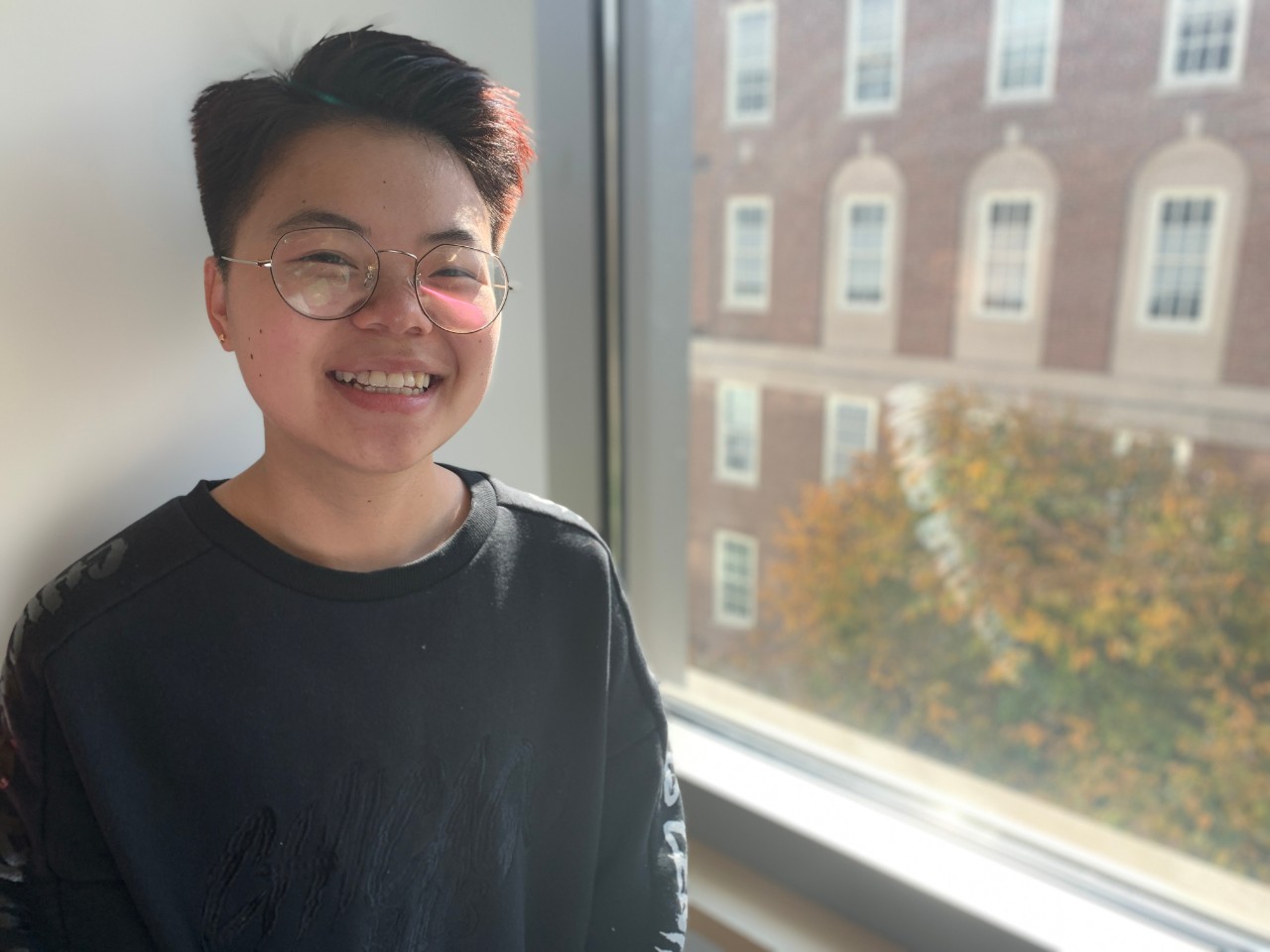 Qiqi Lu comes from a small town near Shanghai. She transferred from the ELS center into Pathway last spring. Lu had already had two years of university in China before she came to the U.S. but had never traveled internationally, never taken TOEFL classes.
She discovered that translating the classroom English she had learned in China to American slang and picking up the specialized vocabulary of subjects she knew well were challenging.
"At first, my family was very worried about my communication. And me too! They want me to learn English well and just to have the experience of a different lifestyle. My mother said, 'I don't care about your grades, you just try your best, and get an experience in the different lifestyle between China and America.'
"I was so nervous. Because in all my teamwork, my team members—they are all native American. I'm the only international student. At first, when we had our team talking, I couldn't even understand them."
That's not a problem anymore. Lu expects to graduate in December 2020 with a degree in international business—the first ACE/Pathway student to complete her undergraduate program at UC. She is looking to the future and making career plans.
She jokes with her mom that she can always teach English.
Shepherd is encouraged by the ACE grads' successes and by how well students adapted to the sudden shift online of classes and advising when campus closed this spring.
"Moving to the online platform was a struggle for some, emotionally," she said. "They missed their classmates and the interactions they had with their professors. Faculty understood and took great care to work with them."
Following the model of this summer's successful bridge program, ACE will remain online-only as travel restrictions continue. Enrollments are beginning to climb back to pre-COVID levels, however. About 30 students from 12 countries are expected this fall, including five already here in the U.S.
With assistance from capstone students in the College of Business who conducted focus groups and market research for her, Shepherd is investigating additional markets worldwide for the program. She is continuing her collaboration with Athletics to bring more international student athletes through the program and is working on creating pathways for more majors in DAAP.
In response to requests from current students, Shepherd hopes this spring to add a mentoring program that will connect incoming students with ACE veterans, as well as a beginning English conversation program, possibly ­­­in combination with Huang's student success class.
Find yourself here. Discover what's next. Apply to the ACE Accelerated College English program.
Deadlines:
Spring semester: November
Fall semester: July 1* (flexibility for students awaiting Gaokao scores)
*CCM ACE applications are only accepted for fall semester and must follow direct admission deadlines for CCM
Featured image at top: ACE Program Manager Sarah Shepherd recruiting for the University of Cincinnati.