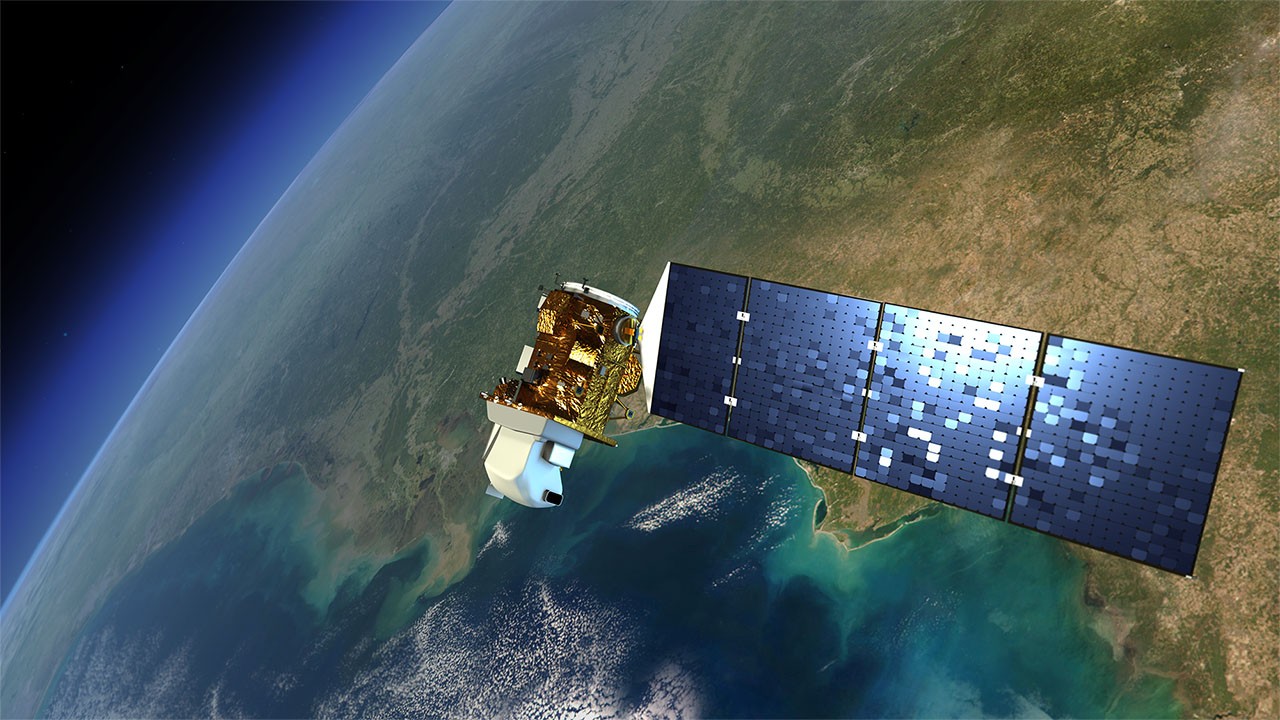 Secret weapon to stop invasive species: satellites
Bane of gardeners and foresters alike, Amur honeysuckle can be identified from space
One common invasive species is so widespread that you can see it from space.
The University of Cincinnati found that satellite imagery can identify nonnative and invasive Amur honeysuckle, an ornamental shrub introduced from Asia that has spread in forests across much of the United States.
UC graduate Bridget Taylor, UC biology professor Denis Conover and UC geography professor Richard Beck used satellite imagery to find nonnative invasive Amur honeysuckle in several urban parks and cemeteries from space. Using one of the satellites in a series of Earth-observing missions jointly managed by NASA and the U.S. Geological Survey, the Landsat-8 satellite can measure the reflection of wavelength energy in the red and near-infrared bands. The ratio of the two wavelengths helps scientists identify foliage of different plants from orbit.
UC found that the method was effective in detecting Amur honeysuckle, according to a study published in the journal Ecological Restoration.
The study gives conservationists and land managers another tool to fight invasive species and demonstrates UC's commitment to research as described in its strategic direction called Next Lives Here.
Amur honeysuckle bushes grow in thick patches, often crowding out and outcompeting other plants in a forest's understory. It has an extended growing season, leafing out earlier and staying green far later in the year than many native trees and shrubs.
UC used Landsat-8 images to examine five urban forests in Greater Cincinnati. The goal: to develop an inexpensive and efficient remote mapping approach for ecological restoration in urban forests. 
Then they used global-positioning satellites to corroborate their mapping observations on the ground. They found that their maps were 82% accurate.
"The fact that it was possible to use the satellite imagery in an urban setting was pretty unique," said Taylor, the study's lead author.
Amur honeysuckle has a chance to green up and leaf out sooner than native plants, so native wildflowers often get killed off when they're growing under it.
Bridget Taylor, UC geography graduate
"Urban areas have a lot of noise in satellite imagery. So it's harder to identify specific details," she said.
Taylor's research served as her undergraduate geography capstone project.
"Bridget put an enormous amount of time into the analysis. I'm really impressed with her work," Beck said.
Taylor has participated in efforts to eradicate the nonnative Amur honeysuckle in places like Burnet Woods, the park adjacent to UC's Uptown campus.
"It's very bushy. Birds like to eat the berries and spread the seeds," she said. "Amur honeysuckle has a chance to green up and leaf out sooner than native plants, so native wildflowers often get killed off when they're growing under it."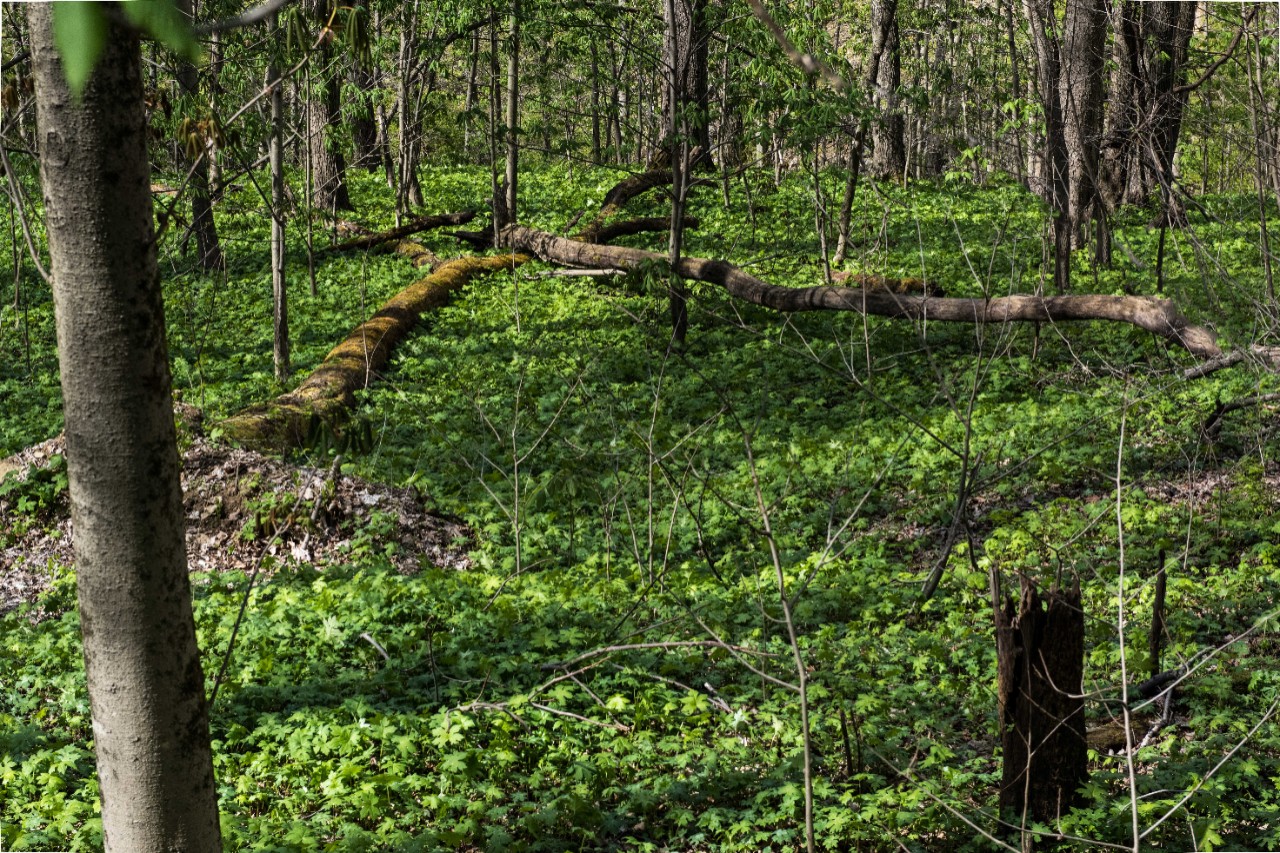 After graduating in 2016, Taylor worked for the Nevada Division of Forestry where she continued public efforts to eradicate invasive species to protect sensitive desert habitats. Today, she monitors water quality on the Ohio River as an environmental scientist for the Ohio River Valley Water Sanitation Commission.
Taylor said the study shows that satellite images can provide an effective, inexpensive alternative to using drones or ground surveys to identify larger patches of the invasive bushes for ecological restoration.
"It's important to know the spatial coverage so you can know where best to put your time and energy," she said.
Co-author Conover said satellite imagery could be useful in locating other nonnative invasive species such as English ivy and wintercreeper that stay green throughout the year and climb trees.
Featured image at top: An artist's rendering of a Landsat satellite floating over the Pacific Ocean. NASA launched the first Landsat satellite in 1972. Illustration/NASA-Goddard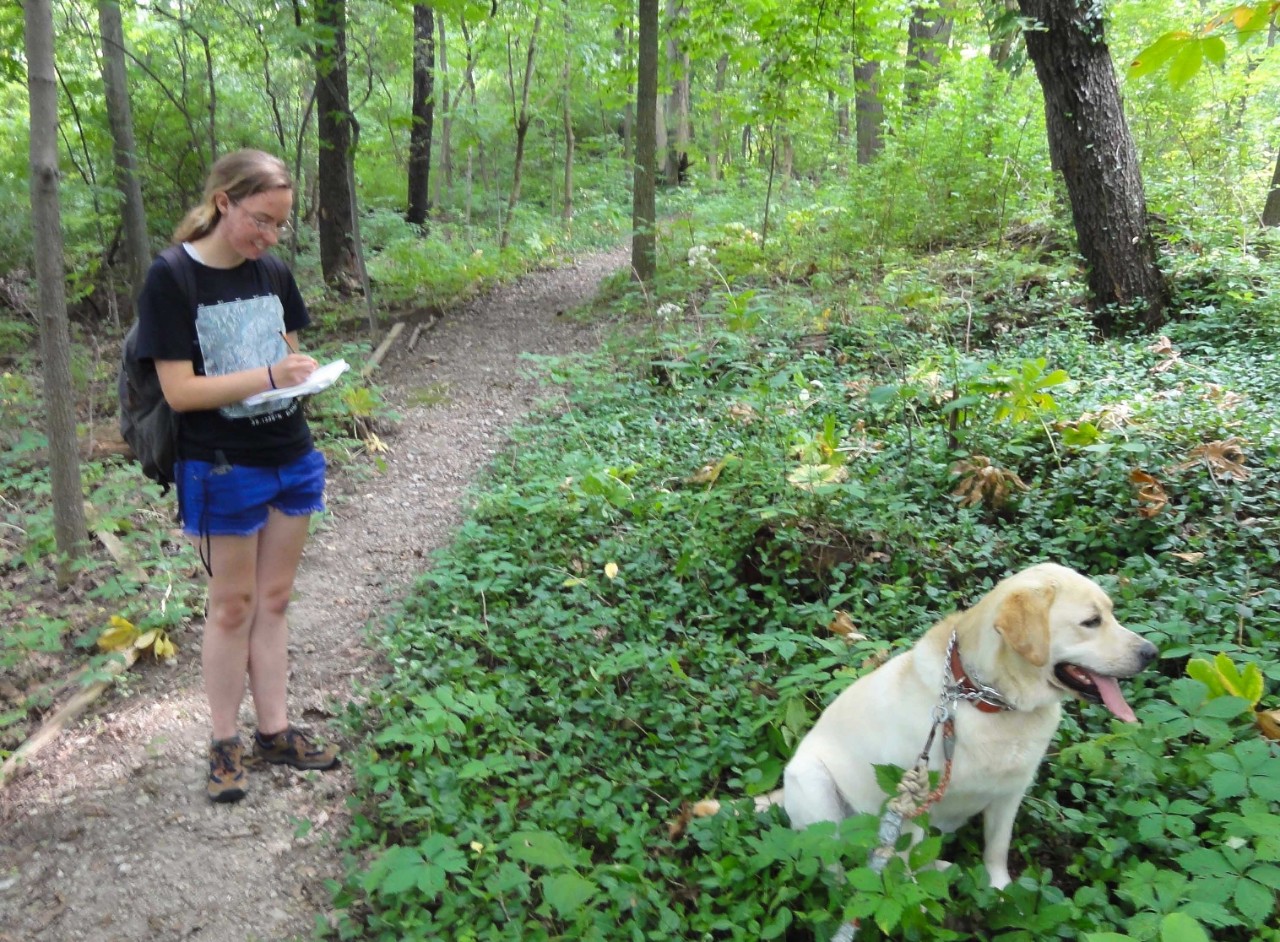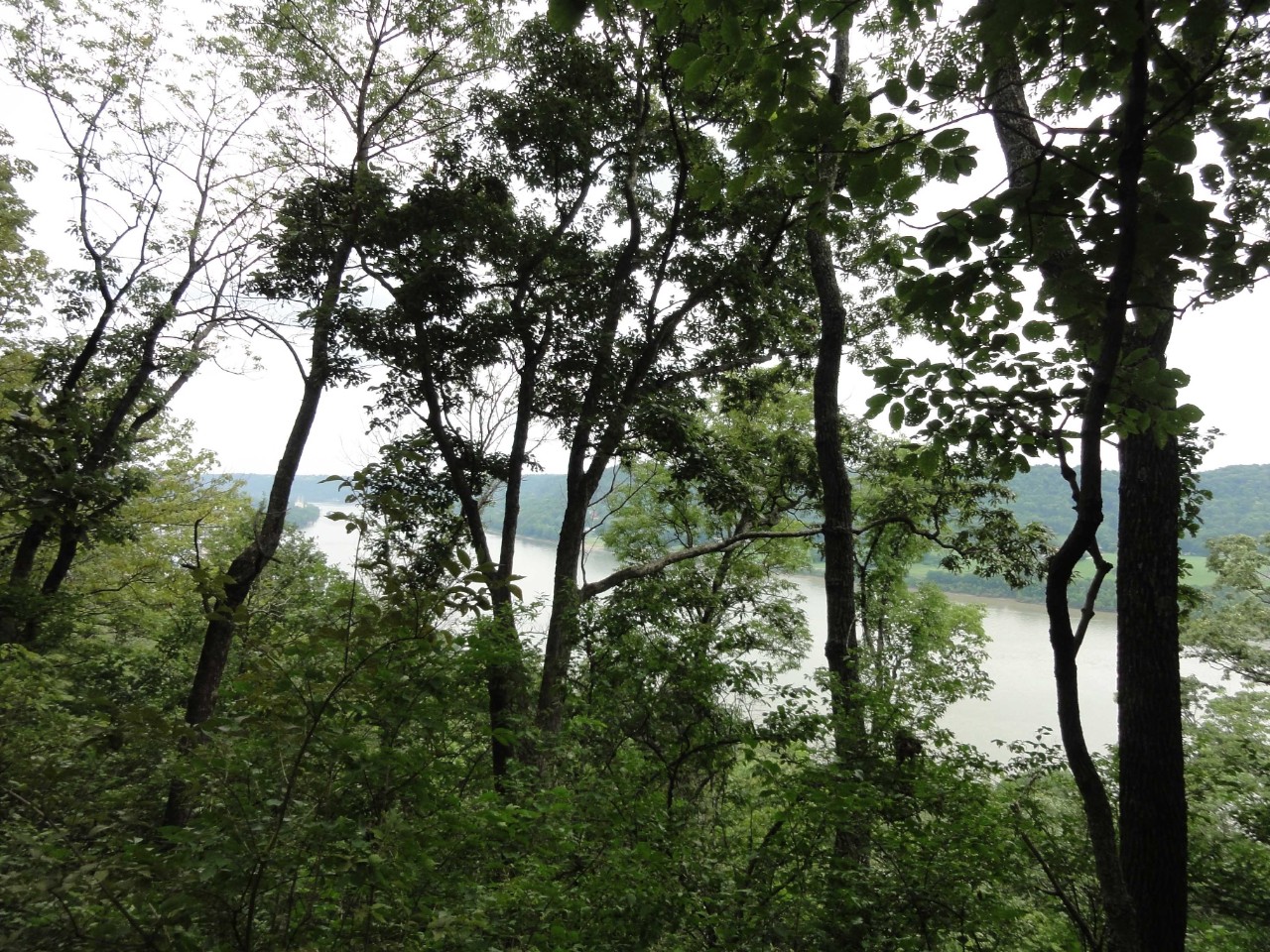 Impact Lives Here
The University of Cincinnati is leading public urban universities into a new era of innovation and impact. Our faculty, staff and students are saving lives, changing outcomes and bending the future in our city's direction. Next Lives Here.

Stay up on all UC's COVID-19 stories, read more #UCtheGood content, or take a UC virtual visit and begin picturing yourself at an institution that inspires incredible stories.
2
Ongoing quest for justice a life-changer for all parties
December 7, 2023
The Ohio Innocence Project and its student fellows, past and present, recently marked 20 years working to exonerate the wrongfully convicted. OIP co-founder and director Mark Godsey, as well as past OIP fellows and Cincinnati Law alumni, Eric Eckes, Law '08, and Simar Khera, Law '15, spoke about their shared experience and its life-changing impact.
3
Lindner student named to Schwarzman Scholars class of 2024-25
December 7, 2023
Carl H. Lindner College of Business student Lance Entsuah, BA '24, recently earned admission to the prestigious Schwarzman Scholars program that offers a one-year, fully funded master's degree program in global affairs from Tsinghua University's Schwarzman College in Beijing, China.
Debug
Query for this