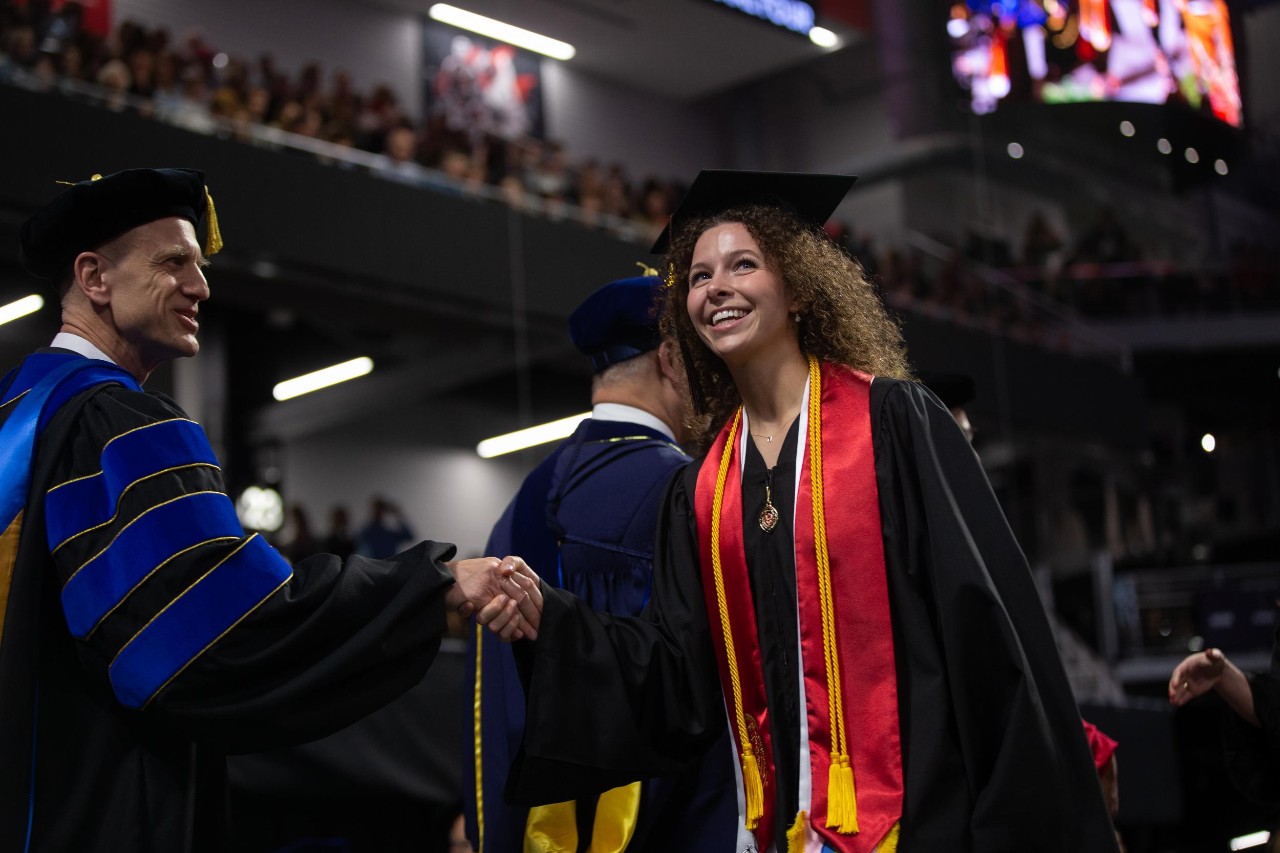 Forbes: UC named one of America's best employers for new grads
List ranks companies young professionals say offer superior workplace opportunities
The University of Cincinnati has been ranked as a top employer for recent graduates, according to Forbes.
Forbes surveyed nearly 30,000 young professionals to rate their employers. UC ranked No. 77 out of 300 companies with the highest scores and No. 6 among universities.
The ranking illustrates how UC supports students through graduation and beyond, offering a workplace that aligns with their values, supports sustainability, incorporates diversity, equity and inclusion into daily practices, and offers competitive pay and benefits.
To create the list, Forbes partnered with market research firm Statista and surveyed more than 28,000 young and early-career professionals in the U.S. working for companies with at least 1,000 employees. Participants were asked to rate their employer in areas such as reputation, salary and benefits, education and career advancement opportunities, working hours and atmosphere, quality of work, DEI initiatives, whether good performance is recognized and whether they would recommend their employer to friends and family.
Survey respondents were also asked to evaluate other employers within their industry—with positive or negative feedback. The surveys were anonymous, enabling participants to share their opinions freely. The 300 companies with the highest scores made the final list.
Earlier this month, Forbes reconized UC as top employer for diversity. U.S. News & World Report also recently named Cincinnati the best place to live in Ohio.
Featured image at top: Andrew Higley/UC Marketing + Brand
Join our team
Ready for your next journey? Join our team at the leading Research 1 university in the region and help us continue to lead urban public universities into a new era of innovation and impact.
We're about engaging people and ideas — and transforming the world.
1
Law.com: UC criminologist explains risk assessment tools
July 24, 2020
Helping to shed light on the seeming discrepancy in risk assessment tools is University of Cincinnati criminologist Ed Latessa, a professor of criminal justice in the College of Education, Criminal Justice, and Human Services.
2
Cleveland Scene: Man freed by UC OIP waits for new trial
July 24, 2020
Isaiah Washington, who walked free in May with the help of the Ohio Innocence Project at the University of Cincinnati College of Law after serving nearly 46 years in prison for a crime he did not commit, continues to await his day in court.