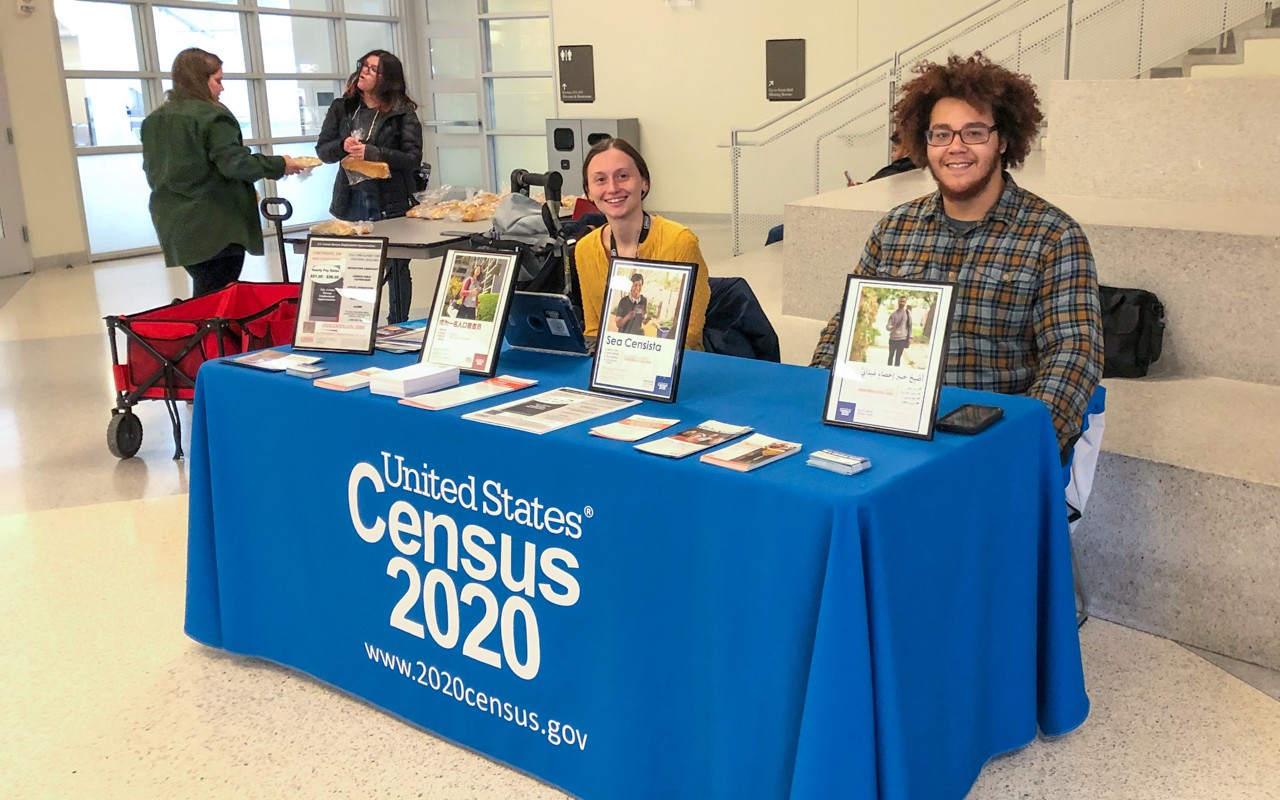 There is no better way to introduce your organization to the university community than to set up a promotional table inside the Tangeman University Center or outside on MainStreet! Tabling provides an opportunity for your group to build your presence on campus.
Student Organizations and University Departments
Groups are able to sell food and beverages, as long as they are homemade and all proceeds are for a charitable group or a donation. If student groups are selling commercial non-food items, CES must be contacted for approval, and a table rental fee of $125 may be accessed. If a group is not sure if their proceeds are charitable, refer to the Sales and Solicitation of Funds university policy 3361:10-51-01.
Inside tabling for informational or philanthropic purposes is available in the Tangeman University Center (TUC) ExpressMart Lobby and TUC Atrium.
There are a limited number of table spaces. When tabling inside of TUC, a reservation is required through 25Live on a first-come, first-served basis. You will be provided a 6' ft table and two chairs. There is no fee for your group to have a promotional table. 
COVID TUC Indoor Tabling Guidelines: 

Table and 2 chairs will be provided by TUC. 

No more than two tabling events at one time.  Tables will configured to allow for social distancing.

No more than two representatives from an organization/department may be at the table at a time

All representatives and visitors to the table must follow all COVID guidelines:

6ft apart

Facial coverings

No more than 10 people gathering at a time

Organization/department must provide hand sanitizer at the table

Handouts are permitted, but must be laid on the table for students to grab, no hand to hand exchange is permitted

If a crowd starts to gather, it is the Organization/department's responsibility to disperse the crowd or end the tabling
Outside tabling does not require a reservation through 25Live, however it is recommended that one is made. A reservation guarantees you a space on MainStreet. 
COVID Outdoor Tabling Guidelines: 
Registered Student Organization may use designated locations on campus for tabling, which will be marked with a cling on the ground. See this campus map for details. Tabling spots are first come, first serve and organizations must check in using the QR code found on the ground cling.
Complete guidelines for outdoor tabling must be followed.
The daily fee for promotional tabling inside or outside is $260. You will be provided a 6-foot table and two chairs. Requests for additional resources and services such as easels, coat racks, tables and space may increase the cost for each reservation. 
**At this time, we are unable to allow Non-Unversity Clients to table on campus.