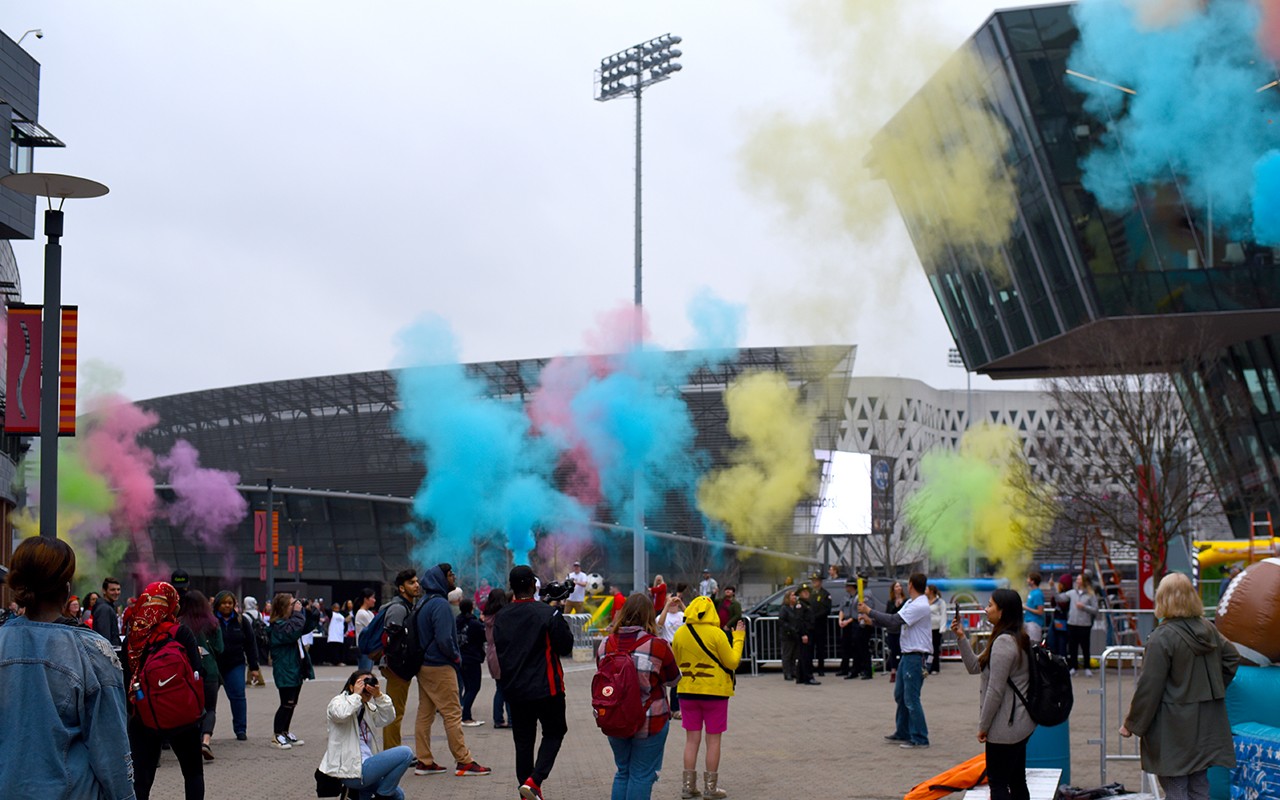 CES makes it easy for YOU to plan conferences and events on campus! Through CES you can reserve campus locations such as TUC, Stratford Heights and more to hold your meetings and events.

For successful event or meeting planning:
Reservation requests should be submitted at least five business days prior to the event date.
If the event or meeting requires food/beverages catering or Audio/Video, reservation submittal should be 10 business days prior to your event date.
Ready to reserve space on campus? Request a space.

We can help you promote your event!
Numerous digital screens and @UCMainStreet social media accounts provide promotional support to organizations and UC departments to spread the word about their events. See the guidelines for details and submit a Promotions Request.

All student organizations* receive a 50% discount on  food orders from  Classic Fare Catering  for events in the below locations. No outside catered food or beverages may be brought in for meetings and events in these spaces.  If food or beverages are catered in, a fee may be assessed. 
Want to save even more? Pick up your food order instead of having it delivered and save an additional 10%!
*Student organization must be included on the list of registered Student Activities and Leadership Development groups list. Leaders of the student organization must place the order to receive the discount.  Student discount is not available in West Pavilion.