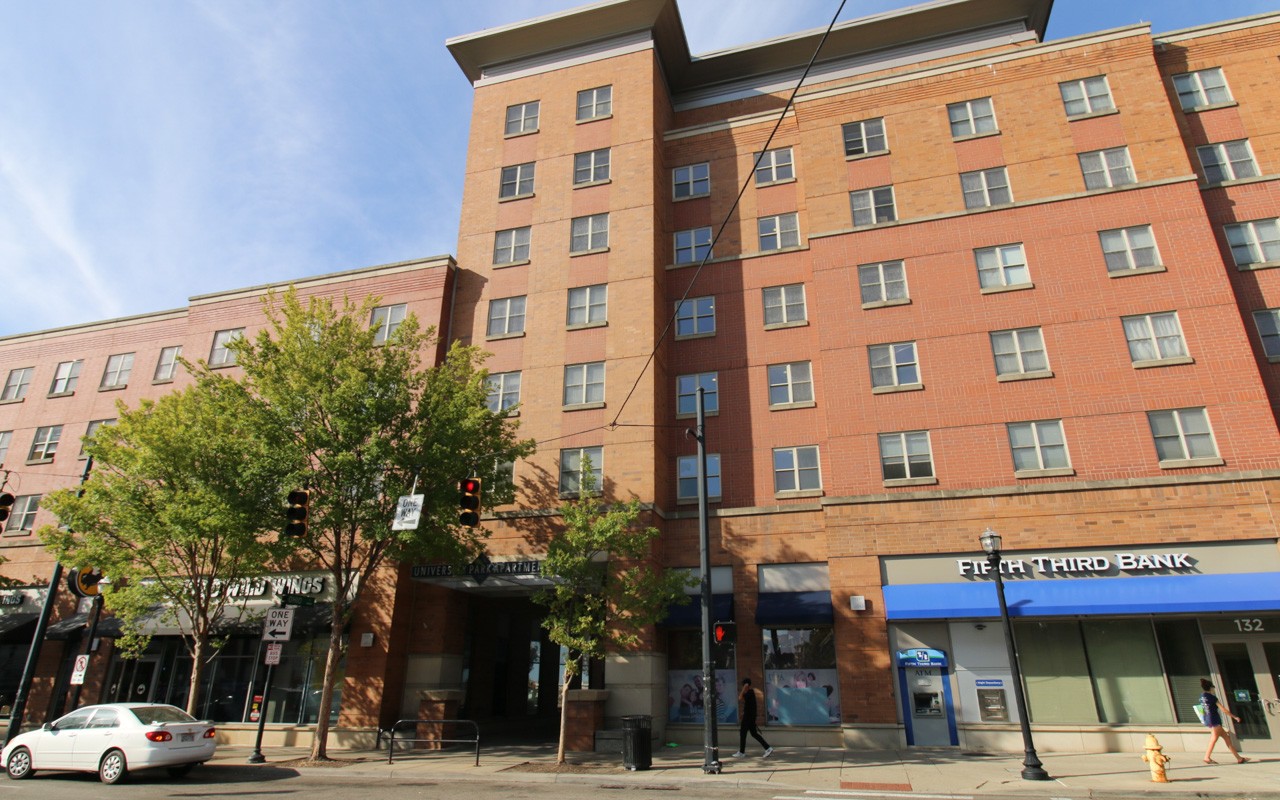 Summer housing is available for all college student interns, whether you work downtown, in the Uptown area or anywhere in the Greater Cincinnati area. The University of Cincinnati offers interns a convenient and affordable summer lifestyle, all in a vibrant urban setting. Your summer will be worry-free at UC.
Intern housing will be available May 8 - August 6, 2022 in Univeristy Park Apartments (UPA).
COVID Updates
The University of Cincinnati no longer requires, but strongly recommends,  summer guests to be vaccinated against COVID-19. 
All interns are required to follow the University policy on Quarantine & Isolation

.  
Conveniently Located Upscale Accommodations
Accommodations offer single or multi-person fully- furnished apartments, with:
Full kitchen and bath
On-site coin laundry
Air conditioning, high-speed Internet access, and cable TV service
24-hour front-desk service with residence life staff

Housing Options in University Park Apartments (UPA)
4-week minimum stay is required
A week runs Monday - Sunday and is billed accordingly, regardless of the arrival day during the week
A non-refundable $150 application fee is required with your intern housing registration. This will be applied to your final rent invoice.
2 - 4 Person Apartment - $250 per week - will be assigned a roommate(s)
Single Apartment - SOLD OUT
These optional services are designed to make your stay worry-free, with everything you need on campus.
Parking pass:  $25 per week with unlimited in and out access in a parking garage
Linen package rental:  $15 for your entire stay. You will be responsible for returning the full package at departure. Package Includes: (1) pillow, (1) pillow case, (1) blanket, (1) extra long twin flat and fitted sheet, (1) bath towel, (1) wash cloth, (1) hand towel
Meal plan: Purchase to use at the CenterCourt Dining Center. The dining center has specific service hours which may work well with your schedule. Plan options include: 

36 Meals - $397
48 Meals - $492
65 Meals - $668
100 Meals - $1,003
Easy Access to Work, Food, Entertainment, and More
UC sits at the center of Uptown, where you'll find over 100 merchants - groceries, hair salons, a movie theater, and package pickup, not to mention every type of food you could want, all within a 5-minute walk or bike ride from campus. Downtown Cincinnati and Northern Kentucky offer hundreds of dining, shopping and entertainment options, via a short ride share.
Local Transportation Options
Restaurants and Shopping in Uptown Cincinnati by geographical area
Calhoun / McMillan Streets Area

Ludlow Area
Short Vine Area

Panera Bread
Dewey's Pizza
Donatos Pizza
Buffalo Wild Wings

Skyline Chili
The Sweet Place
Currito
J. Gumbos
Conscious Kitchen
Insomnia Cookies

Biagio's Bistro
Domino's Pizza
BIBIBOP Asian Grill

Arlin's
Island Frydays
Smoothie King

Los Potrillos
Taste of Belgium
Raising Cane's
Sitwell's Graeters
Cock & Bull
Pieology
Ambar
The 86 Uptown
Mr. Sushi

Ludlow garage
Alabama-Que
Keystone

Proud Rooster
Papa Johns Pizza
Starbucks

The Whole Bowl
LaRosa's
DiBellas's Subs

Habenaro
Wingstop
Waffle House

Gaslight Bar and Grill
Ladder 19
Highway 55

Baladi Restaurant & Bakery
Hangover Easy
Elephant Walk

Cactus Pear
Mio's Pizzeria Pub
Krishna Indian

Bruegger's Bagels
Martino's on Vine
Roll On In

United Dairy Farmers
Steak and Lemonade
FusaBowl

Jagdeep's Indian Grocery
Al-Madina Indian & Pakistani Grill
Jimmy Johns

Clifton Market
Dive Bar
Chipotle
Hunan Bistro
Kroger
Drunken Tacos
Corinthian
Walgreens
Thai Express
Fries Café
CVS
King Wok
 
El Taco Veloz
Maki Express
 
 
Tea n Bowl
 
 
Ninja Grill
 
 
Toppers
 
 
Bagel Brothers
 
 
Penn Station
 
 
Fortune Noodle House
 
 
Target
 
 
Adriatico's
 
 
China Food
 
 
K&J Seafood
 
 
Adeep
 
 
Subway
 
 
Poke World
 
 
Mac Shack
 
 
Hop Scotch
 
 
Peace Café
 
 
Kung Fu Tea
 
 
Mac's Pizza Pub
 
 
Fuzzy's Taco Shop