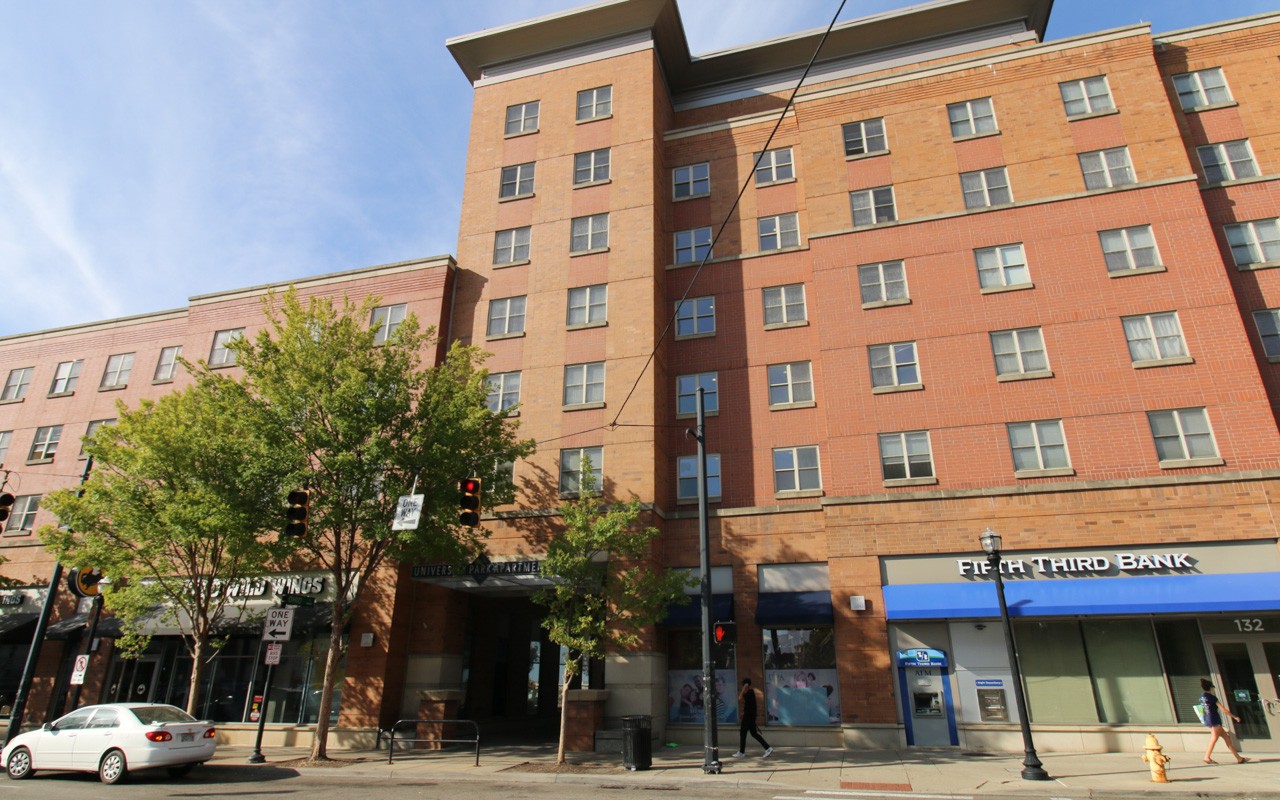 Summer Intern/Co-op Housing
Summer housing is available for college students who have an internship or co-op in the Greater Cincinnati area. The University of Cincinnati offers interns a convenient and affordable summer lifestyle, all in a vibrant urban setting. Your summer will be worry-free at UC.
Intern/co-op housing is available Sunday, May 5 - Saturday, August 3, 2024 in an apartment on UC's campus.
University of Cincinnati cannot accommodate any summer intern housing requests outside of this date range. Please apply for housing accordingly.
2023 Registration is Now Closed
2024 Registation will open first of new year.
Housing reservations must be made 15 business days prior to arrival date.
SINGLE apartments are sold out, but we still have SHARED apartments available.
Conveniently Located Upscale Accommodations
University Park Apartments offer single or multi-person fully-furnished apartments with:
Full kitchen and bath



On-site coin laundry
Air conditioning
High-speed Internet access
24-hour front-desk service with residence life staff

Housing Options & Pricing
A 4-week minimum stay is required.
Shared Apartment  - $37 per night (2 bedrooms with 2 beds to a bedroom, totaling 4 people)  You will be assigned roommates if you do not request any
Single Apartment - $51 per night
A non-refundable $150 processing fee is required at the time of registration.
UC Conference & Event Services prefers your housing is paid in full at the time of booking, but we realize this may not be an option for everyone. 
We ask that you pay 50% of your total balance at the time of booking. The final balance will be due by June 14, 2024.
The following optional Add-Ons are available to make your stay more comfortable:
Linen Package: A Linen Package includes a pillow, pillow case, XL twin flat and fitted sheets, blanket, bath towel, hand towel & wash cloth. Linen packages are available for a rental fee of $15.00 for your entire stay. You will be responsible for laundering the items throughout your stay and returning the full package at departure.
 Parking Pass: Parking passes are available at Calhoun Garage for $35 per week with unlimited in and out privileges. Calhoun Garage is directly below UPA.
Campus Dining Center Pass: (rates are not confirmed for 2024)

36 Meals - $409
48 Meals - $517
65 Meals -  $701
100 Meals - $1,053

Rec Center Pass: For $15/week you gain access to our 212,000 square feet recreation facility.
Easy Access to Work, Food, Entertainment, and More
UC sits at the center of Uptown, where you'll find over 100 merchants - groceries, hair salons, a movie theater, and package pickup, not to mention every type of food you could want, all within a 5-minute walk or bike ride from campus. Downtown Cincinnati and Northern Kentucky offer hundreds of dining, shopping and entertainment options, via a short ride share of no more than 10 minutes, depending on the destination.
The University of Cincinnati no longer requires, but strongly recommends, summer guests to be vaccinated against COVID-19. 
All residents of UC Housing, including non-matriculated guests such as interns and ELS students, are required to comply with the University of Cincinnati's COVID-19 policies and procedures found on the Public Health Website at uc.edu/publichealth.    
For Interns staying in UC Housing, please note the following updates:
All interns/co-ops must download UC's COVID Check app. It can be downloaded through the Apple App Store and Google Play Store; a  web-based tool is also available. It's free and easy to use.
Use the COVID Check app to report any symptoms or exposure to COVID-19 and connect with a friendly public health navigator, who will answer your questions and provide guidance on how to take care of yourself and avoid infecting others, should you test positive.
Testing is available at no charge to you at Steger Student Life Center.  See here for testing info about Steger: testing. There are also many locations off campus that offer free testing. You are welcome to test anytime you want to, not just for symptoms or exposures.
If you develop symptoms suggestive of COVID-19, you must immediately isolate yourself from others and get a PCR test. Report your symptoms immediately in the COVID Check app. Please wear a mask any time you are not in a room alone with the door closed.
If you need medical care, there is a Kroger Little Clinic at 1 Corry St  Cincinnati, OH 45219 (513) 872-1530.
Click here for information about  isolation and quarantine.
If you have additional questions, call the UC COVID Check Response Team hotline at: (513) 558-1772 or (513) 558-177. The hotline is staffed Monday - Thursday from 9:00 a.m. - 9:00 p.m. and Friday through Sunday from 9:00 a.m. - 3:00 p.m.
You can also email uccovidcheck@ucmail.uc.edu for assistance.