The Black Faculty Association is comprised of over 90 faculty members from each of UC's 13 academic colleges. Click a college below to learn more about each of the members.
Dana Michelle Harley
Associate Professor, CAHS School of Social Work
167 HSB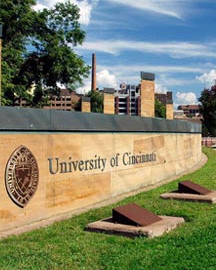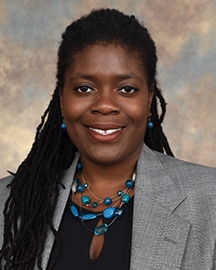 Francoise Alisha Knox Kazimierczuk
Assistant Professor, CAHS Rehab, Exercise & Nutrition Science
254 HSB
Dr. Knox-Kazimierczuk, is an Assistant Professor in the Department of Rehabilitation, Exercise, & Nutrition Science at the University of Cincinnati. Dr. Knox-Kazimierczuk is a Registered Dietitian (RD) and Certifed Athletic Trainer (ATC). Prior to her work in academia, Dr. Knox-Kazimierczuk worked in clinical and community dietetics for over fifteen years focusing on behavioral health nutrition and obesity, and worked in athletic training at the university and clinic setting for ten years. Dr. Knox-Kazimirczuk's research is centered in racial/ethnic health disparities, with an emphasis on birthing and breastfeeding disparities as well as cardiometabolic disease.  Drawing on knowledge and experience from her interdisciplinary Ph.D. in Educational Leadership and Health Promotion with an emphasis in cultural studies from Miami University, Dr. Knox-Kazimierczuk works to address disparities through engaging and cultivating community assets to shift narratives, policies, and resources. This paradigm shift requires a thorough examination of societal structures which perpetuates power imbalances and scarcity in low resourced neighborhoods. Dr. Knox-Kazimierczuk has used her experience as an Interaction Institute for Social Change (IISC) Facilitator for Racial Justice and trained Qualified Administrator for the Intercultural Competence Development Inventory (IDI) along with her twelve years of experience facilitating Diversity, Equity, & Inclusion (DE&I) workshops to address inequities through educating other dietitians and healthcare providers and by working with policy makers for change.
Dr. Knox-Kazimierczuk has deep community ties and integrates her service, teaching, and scholarship through her engagement as a volunteer and board member of several organizations. She is a member of the Green Umbrella Regional Food Policy Council and serves on one of its Impact Teams focused on Healthy Eating (
https://www.greenumbrella.org/
). Dr. Knox-Kazimierczuk is a long-time volunteer with The Hive (
https://www.cincyhive.org/
), a contemplative practice, art, an action center in her neighborhood, where she has offered a community yoga class focusing on engaging those that might not have access to spaces/resources to manage stress.  Recently, Dr. Knox-Kazimierczuk was invited to serve on a Healthy Foods Steering Community for the American Heart Association and Cradle Cincinnati's Research & Evaluation Advisory Board due to her work locally in underserved communities and research with and for Black women. Additionally, Dr. Knox-Kazimierczuk serves as a board member for The Well, a women's wellness center in Kettering, Oh.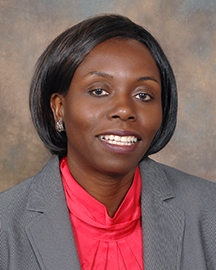 Victoria M. N. Wangia-Anderson
Professor; Program Director - Health Informatics, CAHS Clinical & Health Info Sciences
143 HSB
Launched New Master of Health Informatics Program
Launched New Certificate in Health Information Security
Launched BSIT + MHI accelerated program
Launched HIM + MHI accelerated program
Design and revise curriculum
Develop Graduate-level courses for the Master of Health Informatics program
Teach Graduate-level courses in the Master of  Health Informatics program
Manage student recuritment, application, admission,  orientation and advising process
Hire, appoint and mentor program faculty and staff
Advise prorgram students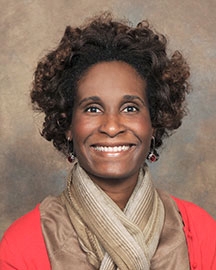 Karla N Washington
Associate Professor and Director PedLLS Lab, CAHS Communication Sciences & Disorders
392D HSB
Karla Washington is an Associate Professor and licensed speech-language pathologist with certification/licensure in Canada, Jamaica, and the United States. She studies speech and language development and disorders across a linguistic spectrum using various technologies (e.g., acoustic analysis and neuroimaging) and applies the lens of the International Classification of Functioning, Disability, and Health - Children and Youth (ICF-CY; WHO, 2007). Her research with monolingual English speaking children aims to understand variation in response interventions with known efficacy. Her population of focus is children diagnosed with developmental language disorders and those who are typically developing. Her research with bilingual children aims to characterize typical versus disordered profiles in speech sound production and expressive language. She has uses Jamaican Creole and English-speaking children as a model system to achieve this characterization. She has active programs of clinical research in each area of focus and leads an interdisciplinary and international team of researchers that is improving our understanding of the developing child.

Karla Washington is published in journals such as American Journal of Speech-Language Pathology; Child Care Health and Development; Child Language Teaching and Therapy, International Journal of Speech-Language Pathology; Journal of Communication Disorders; and Journal of Speech, Language, and Hearing Research. Her research has been funded by entities such as the American Speech-Language-Hearing Association, Cincinnati Children's Hospital, University of Cincinnati Office of Research, and an Endowment to the Jamaican Creole Language Project.
Anjanette A. Wells
Associate Professor, CAHS School of Social Work
165 HSB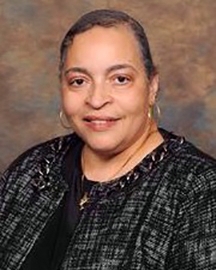 Carol L Wheeler-Strother
Assistant Professor-Educator
168 HSB
I have worked in both private and public Adoption, foster care, child welfare, and administration. Foster care and adoption are my fields of expertise and interest. I have had the opportunity to work with child welfare adoptions, domestic infant adoptions and international adoptions. I believe that "Children Grow Best in Families" and there is a family out there for every waiting child. Our charge is to find the best family for each child. As a recruitment manager for adoption and foster care, I developed an ecosystem model as a child centered tool for identifying and recruiting adoptive.families.

My research concentration is on all aspects of adoption including the family's motivation, the lifeling effects on the adoption triad and the process of emotions for the child and the families involved. My dissertation outcome found that private agency families may be interested in child welfare agency children, if give the opportunity to get to know the children.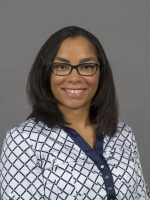 Raqule Whited Crawley
Assoc Professor - Educator, LCB Accounting
LINDHALL
As a graduate of the Carl H. Lindner Honors-PLUS program, Raqule earned her BBA and MS in accounting from UC. Raqule joined the faculty in 2015 after a career in public accounting and industry. Her work experience includes Audit Senior at Deloitte and various roles, including acquisition and divestiture consultation and external cash flows, at Procter & Gamble. She currently serves as the Interim Director of Carl H. Lindner Honors-PLUS and Assistant Professor – Educator of Accounting.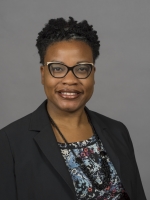 Sherae Daniel
Assoc Professor, LCB Opers, Bus Analy, and Infor Systems
LINDHALL
Sherae L. Daniel is an Assistant Professor of Operations, Business Analytics and Information Systems in the Carl H. Lindner College of Business at the University of Cincinnati. She earned her Ph.D. in Information Systems from the Robert H. Smith School of Business at the University of Maryland. Sherae's research seeks to reveal how to best manage collaboration challenges in nontraditional work environments. In particular, she seeks to uncover the keys that will unlock doors to future success for OSS collaborators. Sherae's research has been published or is forthcoming in premier outlets such as Information Systems Research, MIS Quarterly, and the Journal of Association for Information Systems. She is a member of the Association for Information Systems.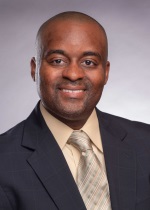 Aaron D Pennington
Assoc Professor - Educator, LCB Accounting
LINDHALL
I have eight years experience teaching in higher education. During this time I have taught at a large public institution, a small liberal arts institution and a Historically Black College. Prior to my time in higher education I spent a brief time in the practice of law and several years in public accounting. In public accounting I was able to experience working at a big four firm and a smaller regional firm. I have been admitted to the bar in Georgia and Tennessee, also I am a Georgia Certified Public Accountant.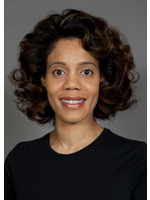 Mari L Robertson
Mari is an Assistant Professor in the Economics Department at the Carl H. Lindner College of Business.
Craig Bailey
Associate Professor of Music in Jazz Saxophone, CCM Ensembles & Conducting
1410 Corbett Cntr Perform Arts
Craig Bailey's interest in music began at the age of 8 when he learned how to play the recorder with a small group of classmates. Following that, he became a part of the All City Boys Choir in his hometown of Cincinnati. He enrolled in the beginning band program in junior high and took up the clarinet, saxophone and flute, perfecting his skills in playing all three instruments in high school and college.

Bailey earned his undergraduate degree from the University of Miami (FL), then headed to New York City in 1985. As a young artist in New York, he worked with drummer Charli Persip's Superband. During this time, Bailey made many musical contacts and heard some of the jazz world's finest veterans and young lions. After he joined the world-renowned group of Panama Francis and his Savoy Sultans, Bailey learned more about traditional swing music. With Francis' group, he traveled to Europe for the first time.

After playing with the Savoy Sultans for two years, Bailey landed an audition with Ray Charles and became the music legend's lead alto saxophonist from 1988-2004. While working with Charles, Bailey also collaborated with other artists including the TanaReid Quintet, Bobby Watson's Tailor Made Big Band and the Tom Harrell Big Band. Bailey developed his small group writing and playing style during this time, drawing upon the wealth of experiences from having played with some of the world's greatest composers and arrangers. Performing great works of music has led Bailey to his own arranging and composing.

Bailey's debut album, A New Journey, was met with critical acclaim and is referenced in The Encyclopedia of Jazz. His second release, Brooklyn, was met with a favorable review in JazzTimes magazine, with critic Ron Wynn observing, "This band has played these songs long enough to have a polish and precision, which is refreshing. The group also brings a sense of purpose to Bailey's compositions … and his impact is sizable on Brooklyn."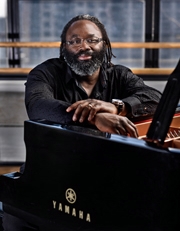 Awadagin K.A. Pratt
Professor of Piano and Artist-in-Residence, CCM Keyboard Studies
Emery Hall
Born in Pittsburgh, Awadagin Pratt began studying piano at the age of six. Three years later, having moved to Normal, Illinois with his family, he also began studying violin. At the age of 16 he entered the University of Illinois where he studied piano, violin and conducting. He subsequently enrolled at the Peabody Conservatory of Music where he became the first student in the school's history to receive diplomas in three performance areas – piano, violin and conducting. In recognition of this achievement and for his work in the field of classical music, Pratt recently received the Distinguished Alumni Award from Johns Hopkins.

In 1992 Pratt won the Naumburg International Piano Competition and two years later was awarded an Avery Fisher Career Grant. Since then, he has played numerous recitals throughout the US including performances at Lincoln Center, Kennedy Center, Dorothy Chandler Pavilion in Los Angeles and Chicago's Orchestra Hall. His many orchestral performances include appearances with the New York Philharmonic, Minnesota Orchestra and the Pittsburgh, Atlanta, Baltimore, St. Louis, National, Detroit and New Jersey symphonies among many others. Summer festival engagements include Ravinia, Blossom, Wolftrap, Caramoor and Aspen, the Hollywood Bowl and the Mostly Mozart Festival in Tokyo.

As a conductor, Pratt participated in the American Symphony Orchestra League and Conductor's Guild workshops and the National Conducting Institute, where he worked closely with Leonard Slatkin and conducted the National Symphony at the Kennedy Center. He has also conducted the Toledo, New Mexico, Vancouver WA, Winston-Salem, Santa Fe and Prince George County symphonies, the Northwest Sinfonietta, the Concertante di Chicago and several orchestras in Japan.

A great favorite on college and university performing arts series and a strong advocate of music education, Pratt participates in numerous residency and outreach activities wherever he appears; these activities may include master classes, children's recitals, play/talk demonstrations and question/answer sessions for students of all ages.

Pratt has been the subject of numerous articles in the national press, including Newsweek, People Magazine and New York Newsday. He was named one of the 50 Leaders of Tomorrow in Ebony Magazine's special 50th anniversary issue and has been featured on National Public Radio's Performance Today, St. Paul Sunday Morning and Weekend Edition. On television, Pratt has performed on the Today Show, Good Morning America and Sesame Street, been profiled on CBS Sunday Morning and was one of the featured soloists on PBS's Live from the Kennedy Center - A Salute to Slava. In November 2009, Pratt was one of four artists selected to perform at a White House classical music event that included student workshops hosted by First Lady Michelle Obama and performed in concert for guests including President Obama. He has performed two other times at the White House, both at the invitation of President and Mrs. Clinton.

Pratt's recordings for Angel/EMI include A Long Way From Normal, an all Beethoven Sonata CD, Live From South Africa, Transformations and an all Bach disc with the St. Lawrence String Quartet. His most recent recordings are the Brahms Sonatas for Cello and Piano with Zuill Bailey for Telarc and a recording of the music of Judith Lang Zaimont with the Harlem Quartet for Navona Records.

Pratt is currently Professor of Piano and Artist in Residence at CCM. He was recently named the Artistic Director of the Cincinnati World Piano Competition and is also the Artistic Director of the Art of the Piano Festival at CCM.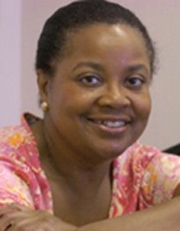 Sandra M. Rivers
Professor of Collaborative Piano, CCM Keyboard Studies
222 Memorial Hall
Sandra Rivers has concertized throughout the world, including Great Britain, Canada, Germany, Italy, Spain, the Netherlands, Switzerland, Portugal, Russia, Bermuda, Puerto Rico, Hong Kong, the People's Republic of China, Taiwan, Japan, South Korea and extensively across the United States.

Rivers has appeared at the Mostly Mozart Festival, Tanglewood, the Schleswig-Holstein Festival, Aspen, the Kennedy Center and on the Great Performers Series at Lincoln Center. She has worked with such noted conductors as Arthur Fiedler, Anshel Brushilow, Jean Morel, Isaiah Jackson, Michael Morgan and Keith Lockhart. In addition to her solo career, Rivers has become widely known for her concert partnerships with many of the world's leading soloists including Itzhak Perlman, Kathleen Battle, Kyung-Wha Chung, Anne Akiko Meyers, Elmar Oliveira, Cho-Liang Lin, Joshua Bell, Sarah Chang, Nadja Salerno-Sonnenberg among others. Her collaborations with Nadja Salerno-Sonnenberg and with Sarah Chang have twice taken her onto the Tonight Show with Johnny Carson and with Jay Leno.

Rivers is a Steinway Artist and has recorded for EMI/Angel, CBS Masterworks, RCA Victor Red Seal, Teldec, Pony Canyon, Musical Heritage and Zafiro.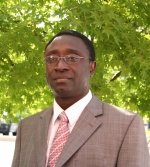 Charles Edward Appeadu
Associate Professor Educator, LCB Finance
2312 LINDHALL
Professor Appeadu joined the Lindner Finance faculty in January 2016. Prior to his current position, Charles worked for CFA Institute, the Global Investment Professional Membership Organization, as the Head of University Relations. In that role, he led the team that set the Strategic direction of CFA Institute in the company's relationship with the global academic community. Charles also held the role of Director of Examination Development at CFA Institute. Earlier in his career, Charles worked as Assistant Professor of Finance at the University of Wisconsin – Milwaukee and Georgia State University, Atlanta. He also worked in the Investment Industry as a Research Analyst and Portfolio Manager at Parametric Portfolio Associates in Seattle. Dr. Appeadu has research publications in the Journal of Portfolio Management, Journal of Performance Measurement and the Transportation Planning and Technology Journal. Charles holds a B.Sc. (First Class Honors) degree in Civil Engineering from the Kwame Nkrumah University of Science and Technology, Ghana; M.Sc. degree in Transportation Engineering from the University of British Columbia, Vancouver, Canada; and Ph.D. degree in Finance from the University of Washington, Seattle. Additionally, Charles holds the following professional designations: Chartered Financial Analyst (CFA); FRM (Financial Risk Manager) and CAIA (Chartered Alternative Investment Analyst) designations.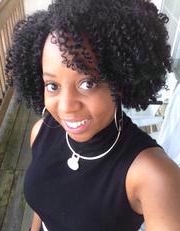 Renee Seward
Associate Professor, Communication Design Coordinator, DAAP School of Design
6438 Aronoff Center
Renee Seward is an Endowed Associate Professor of Communication Design in the College of Design, Architecture, Art, and Planning. Reneé teaches a range of courses but primarily teaches typography. Her current research involves designing digital tools and multi-sensory typography to help young children learn to read. She is the principal investigator of the See Word Reading Project and is the creator of the See Word Reading tool, which teaches children sound/symbol correspondence.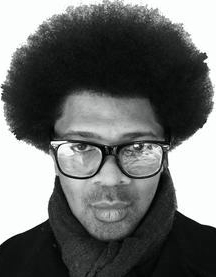 Stephen Michael Slaughter
Assistant Professor Educator
After graduating with a Masters of Architecture from The Ohio State University, and initiating his career in Thom Mayne's studio, Morphosis, Slaughter's work for and with a number of highly respected and influential architects and practices throughout the world. As a professional with nearly twenty years in practice, Asst. Prof. Slaughter's experience spans from presiding over the rollout of retail boutiques, and designing restaurants and residences, to working on and managing large-scale projects such as libraries, academic institutions, corporate headquarters and medical facilities. Concurrently, PHAT, a four-person, multi-disciplinary design collaborative, founded out of the desire to pursue an experimental practice that employs new techniques in architectural representation to interrogate enduring short comings in architectural discourse, became a vehicle for the production of work for exhibition, and has shown in venues throughout the world including the Studio Museum in Harlem, the National Gallery of Victoria, and ArchiLab in Orléans. Most recently, and prior to teaching at University of Cincinnati, the focus of Slaughter's production was as designer, project manager and inaugural board member for the Watts House Project, a not-for-profit, art-based neighborhood redevelopment organization, that leverages arts programming and architectural rehabilitation for the purpose of creative place making. 

Since being hired by University of Cincinnati as an Adjunct Instructor in 2011, Asst. Prof. Slaughter has taught two interiors and eleven architectural design studios in addition to four elective seminars in the School of Architecture and Interior Design. Slaughter has also been privileged to teach two first year planning graphic courses in the School of Planning, and one foundation design studio in the School of Design. As well, he has been sought out by  students for three independent studies and was requested as Second Chair for a graduate student's architecture thesis committee. Of the eleven architecture studios Slaughter taught or co-taught, two senior capstone courses were each honored by either an award recognizing outstanding individual achievement, Mark Pothier, DAAP Works 2011 Directors Choice Award, or group performance, HYLAND Magazine 2014 International Contemporary Furniture Fair Award for Excellence in Design for Good Works & Charity. And the sole outstanding interiors course he co-taught with Kimberley Burke, a second year "Workplace of The Future" design competition studio, four students, Matthew Ford, Mina Lee, Angie Tjisnoyo and Sara Willhoite were awarded with Metropolis Magazine's Honorable Mention for their submission "Nexus: The Locomotion Of Business". 

The threads that knit Slaughter diverse experiences has been his tacit focus on public interest design, cultural production and computer-aided design and fabrication. It is these foci, collectively, that constitutes his project, and through the academy, this project which propels him to work in the service of fulfilling the University's obligation to the ideals of cultural and racial diversity, progress research in advanced computation and fabrication and through teaching, curate an experience that provides opportunities to synthesize technical expertise with a research agenda pursuant of innovative and unconventional solutions to real world problems facing the underserved by design.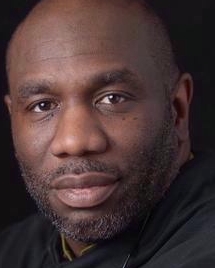 William D Williams
Associate Professor, DAAP School of Arch & Interior Design
DAA Addition
Vanessa Allen-Brown
Associate Professor, CECH Educational Studies
638J Teachers College
Vanessa Allen-Brown is an Associate Professor of Educational Studies, whose areas of expertise include liberation theology, culturally responsive pedagogy, African American feminist theory, oral history, and international education.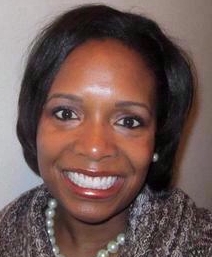 Taheera N Blount
Assistant Professor Counseling
Dr. Blount received her Ph.D in Counselor Education from North Carolina State University in 2017. For the past eight years, Dr. Blount has extensive experience working with children, adolescents, and families as a school counselor and community-based therapist. Dr. Blount research interest focuses on dropout prevention strategies for school counselors, the use of spirituality and religion to overcome addiction and recovery, and the educational resiliency factors of African American students whose parents are suffering from substance use. Dr. Blount was recently selected as an Emerging Leader for the Association for Spiritual, Ethical, and Religious Values in Counseling.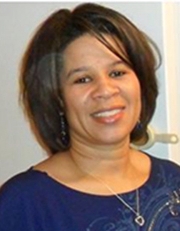 Daniele D. Bond
Field Service Assistant Professor, CECH Early Childhood Education
2150M EDWARDS 1 Edwards Center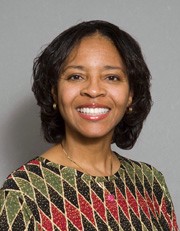 Sandra L. Browning
Associate Professor, CECH Criminal Justice
650E Teachers College
Professor Browning received her doctorate in sociology at the University of Cincinnati. She previously was on the faculty of Eastern Kentucky University. She is an American Sociological Association Minority Fellow, as well as an American Society of Criminology Minority Fellow. Within the Academy of Criminal Justice Sciences, she has served numerous times as chairperson of the Affirmative Action Committee. She is also an active member in the Southern Sociological Society, serving as a member of the Black Caucus and as a member of the Association of Black Sociologists. At the University of Cincinnati, she is also an affiliate of the Department of Women's Studies. She has published on the impact of race on attitudes toward crime and justice. Her current research interests are in the areas of crime and the underclass, the institutionalization of black males, and the role of race in shaping views of the criminal justice system. She teaches Law and Social Control, Race, Class and Crime, Women and Crime, and Teaching Practicum.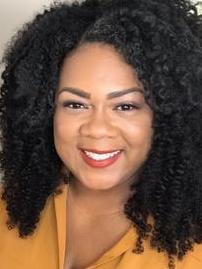 Christina A. Campbell
Assoc Professor, CECH Criminal Justice
660MC Teachers College
Dr. Christina Alicia Campbell is a tenured Associate Professor in the School of Criminal Justice at the University of Cincinnati. Dr. Campbell earned a B.A. from San Diego State University in 2006 and a M.A. and Ph.D. in Psychology from Michigan State University in 2012. She completed a postdoctoral fellowship in the Department of Psychiatry, Division of Prevention and Community Research at Yale University in 2014. Her passion for research was cultivated as a Ronald E. McNair Scholar and National Institutes of Health, Minority Biomedical Research Support (MBRS) Scholar.
Dr. Campbell's primary research interests include delinquency prevention, risk assessment, juvenile justice, child welfare policy, and reducing racial disparities in the juvenile justice and child welfare systems. Dr. Campbell has over 35 research publications. Her research has been published in various peer-reviewed academic journals, including Criminology Public Policy, Criminal Justice and Behavior, Child and Youth Services Review, Crime and Delinquency, Journal of Traumatic Stress, and Youth Violence and Juvenile Justice.
Dr. Campbell has received funding support for her research from the National Institute on Minority Health and Health Disparities, the National Institute on Drug Abuse, the National Institute of Justice, and the National Science Foundation. Funded by the National Institute of Justice (NIJ), her last grant addressed race and sentencing disparities for youth involved in the juvenile justice system. Dr. Campbell is an NIJ W.E.B. Dubois research fellow and a member of the American Psychological Association, Society for Community Research and Action, American Society of Criminology, and the Racial Democracy, Crime & Justice Network. Dr. Campbell teaches juvenile justice, criminal justice, corrections, and psychology courses.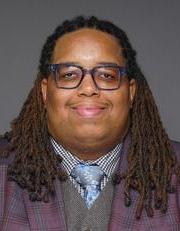 Tai A Collins
Associate Professor and Coordinator
School Psychology, CECH Human Services
450B Teachers College
Tai A. Collins received his Ph.D. from Louisiana State University in 2013. Dr. Collins is primarily interested in the development of time- and resource-efficient behavioral interventions to support Black students in urban schools with limited resources.  Dr. Collins has focused on developing peer-mediated interventions to improve the academic, behavioral, social, and emotional functioning of students within multi-tiered systems of support.  Dr. Collins is also interested in applications of a social justice framework in school psychology research, practice, and training. He currently teaches graduate courses including the Applied Behavior Analysis sequence, Advanced Behavioral Research Methods, and Working with Cultural and Linguistic Diversity in Schools.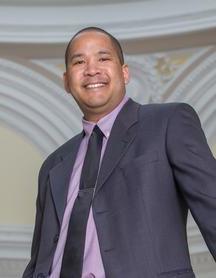 Marcus L Johnson
Co-Director, Coordinator, and Associate Professor, Developmental & Learning Sciences Research Laboratory
Dr. Marcus Johnson is the Graduate Coordinator of the Developmental and Learning Sciences (DLS), Co-Director of the DLS Research Laboratory, and Associate Professor of Educational Studies at the University of Cincinnati. He is also the proud recipient of the 2019 UC Faculty Exemplary Service Award, in recognition of his service and leadership on the Faculty Senate committees for Research & Scholarship and Human Relations, Faculty Enrichment Center, and the School of Education's PhD Council. 

Nationally, Dr. Johnson has held leadership roles in the American Psychological Association's Division [15] for Educational Psychology, and the American Educational Research Association's Division [C] for Learning and Instruction and "Motivation in Education" group; most recently as Division 15's representative on APA's Council of Representatives.

Dr. Johnson's research/scholarship concerning "motivation in education," has included investigations of traditional and nontraditional college students' motivations, the use of motivational strategies that enhance cognitive engagement and learning, the effect of policies and practices on both student and faculty motivation, and identifying motivating factors that contribute to students' school-life balance and achievement. His work assessing underrepresented high school students' motivations for STEM related college majors and careers, has been supported by the National Science Foundation.

Dr. Johnson earned his PhD in Educational Psychology at the University of Nevada, Las Vegas, and for over a decade he has enjoyed teaching various courses in higher education, from Human Development to Human Learning, and from Educational Assessment to Research Methods. Prior to his work in higher education, Dr. Johnson had taught high school science in diverse settings. Outside of academia, Dr. Johnson is a proud father and husband, foodie, and Olympic sports fanatic.
Yvette McDaniel-Pennington
Assistant Professor Educator, CECH Special Education
Teachers College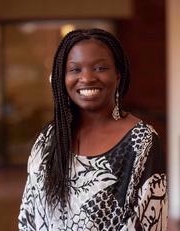 Ebony L. Ruhland
Dr. Ebony Ruhland received her Ph.D. from the School of Social Work at the University of Minnesota. Her research focuses on how criminal justice policies and practices impact individuals, families, and communities. Dr. Ruhland is currently working on research projects in four areas: 1) examining factors that lead to probation revocations, including the use probation conditions, specifically supervision fees; 2) exploring factors parole members consider to determine readiness for release; 3) identifying ways to bridge police and community relationships; and 4) examining the impacts of parental incarceration on children.
 
Through her research, Dr. Ruhland hopes to find ways to improve criminal justice and corrections policies to reduce mass incarceration, racial disparities, and collateral consequences while at the same time maintaining public safety.
 
Prior to joining the faculty, Dr. Ruhland was the research director at the Robina Institute of Criminal Law and Criminal Justice at the University of Minnesota Law School. Her work has been published in Criminology, Family Court Review, and Children and Youth Services Review.
Everrett A Smith
Assistant Professor & Program Coordinator, CECH Educational Leadership (EDLD)
610P Teachers College
Dr. Everrett A. Smith serves as an Assistant Professor of Higher Education and Program Coordinator of Educational Leadership in the School of Education at the University of Cincinnati.

Dr. Smith's research contributes to the understanding of the factors that influence financial and governance decisions in higher education. This includes exploring trustee, faculty, and student involvement in the governance process, as well the policy, financial, and political decision-making at institutional and state levels. Most recently, his research has focused on the community college and the financial and governance elements of these institutions as they provide access to postsecondary education.

Previously, Smith served as Director of Assessment for the Division of Student Affairs at the University of Arkansas and worked in student affairs and enrollment management at Christian Brothers University. He also served as a public school Spanish teacher in the Memphis City School system. He was a Southern Regional Education Board Doctoral Award recipient and completed his interdisciplinary doctoral studies in public policy specializing in higher education policy at the University of Arkansas. He is a native of Memphis, Tennessee.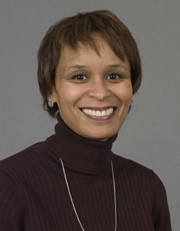 Susan Watts Taffe
Associate Professor, CECH Literacy & Second Language Studies
615J Teachers College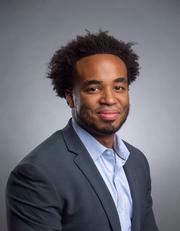 Antar Akari Tichavakunda
Antar A. Tichavakunda received his Ph.D. in Urban Education Policy from the University of Southern California. Born and raised in Washington, DC, Tichavakunda is a product of DC Public School and earned a Bachelor of Arts in Education Studies from Brown University. Prior to his doctoral studies, Tichavakunda worked as an 11th grade English teacher in DC Public Schools. Using qualitative inquiry, Tichavakunda has engaged in research on college readiness, Black students' experiences at predominantly White institutions, and more broadly the sociology of race and higher education. His published work can be found in The Educational Forum, The Journal of Negro Education, and Education and Urban Society. He has also signed an advance book contract with SUNY Press based on his research concerning Black students' campus lives. Tichavakunda enjoys military pressing, incline bench pressing, and avoiding leg-day at all costs. A walking contradiction, he identifies with Sith ideology in Star Wars but would probably be a member of the Hufflepuff house in Harry Potter.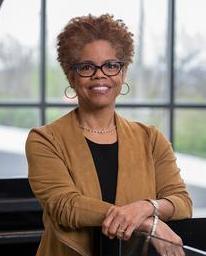 Verna Williams
Dean and Nippert Professor of Law
Dean Verna Williams joined the College of Law in 2001 after practicing many years in the areas of civil and women's rights.  Prior to her appointment as Dean, she taught in the areas of family law, gender discrimination, and constitutional law. In addition, she co-directed the College's Center for Race, Gender, and Social Justice with Professors Kristin Kalsem and Emily Houh.  

Before joining the College of Law, Dean Williams was Vice President and Director of Educational Opportunities at the National Women's Law Center, where she focused on issues of gender equity in education.  During her time at the Center, Dean Williams was lead counsel and successfully argued before the United States Supreme Court Davis v. Monroe County Board of Education, which established that educational institutions have a duty to respond to and address complaints of student-to-student sexual harassment.  

Dean Williams also clerked for the Hon. David S. Nelson, U.S. District Judge for the District of Massachusetts.  After the clerkship, she practiced law at the Washington, D.C., office of Sidley & Austin and at the U.S. Department of Justice.

Dean Williams's research examines the intersection of race, gender, and class in law and policy.  She has presented papers at such venues as the Latina/o Critical Race Theory Conference and meetings of the Association of Law, Culture and the Humanities. Dean Williams also has served as a consultant for the Ford Foundation; in that capacity, she chaired the convening of a national conference at UC entitled Women Coming Together:  Claiming the Law for Social Change.  Dean Williams received the Goldman Prize for Excellence in Teaching in 2004 and 2011.  

Dean Williams is a cum laudegraduate of Harvard Law School and Georgetown University.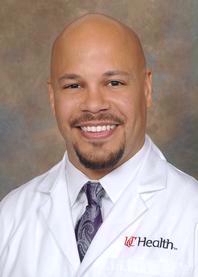 Christopher T. Lewis
Professor of Clinical Family and Community Medicine; Vice Provost for Academic Programs, Acad Aff Academic Affairs
210B Van Wormer Hall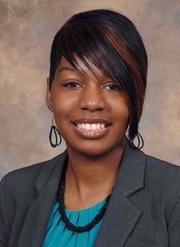 LaTrice Montgomery
Research Associate Professor, COM Psychiatry Addiction Research
Health UC - Georgetown
LaTrice Montgomery is an Assistant Professor and licensed Clinical Psychologist in the Addiction Sciences Division of the Department of Psychiatry and Behavioral Neuroscience at the University of Cincinnati College of Medicine. She received her B.A. degree in Psychology from Berea College and both her M.A. and Ph.D. in Clinical Psychology from the University of Cincinnati. She completed her National Institute on Drug Abuse sponsored clinical internship at the Yale University School of Medicine in the Division of Substance Abuse. Dr. Montgomery's clinical and research interests have focused on improving prevention and treatment interventions for African American adolescent and adult substance users. Her work primarily focuses on the co-use of marijuana and tobacco, especially via blunts. LaTrice has presented her award-winning work at several regional and national conferences. In addition, LaTrice's work has been published in top-tier journals, including Drug and Alcohol Dependence and the Journal of Consulting and Clinical Psychology. She recently received a career development award (K23) from the National Institute on Drug Abuse to develop and evaluate a Twitter-based intervention for young adult blunt smokers.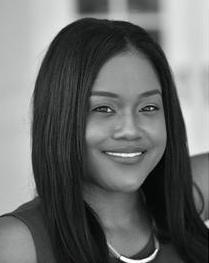 Matia B Solomon
Assoc Professor - Adj Research, A&S Psychology Adjuncts
4150 EDWARDS 1 Edwards Center
The Solomon laboratory overall research efforts are directed towards understanding sex differences in the neurobiology of stress related disorders including depression. We are also interested in understanding sex differences in the pathophysiology of Alzheimer's disease.  For more information about our laboratory please visit: www.solomonlaboratory.com
 
Adebola Olamide Adegboyega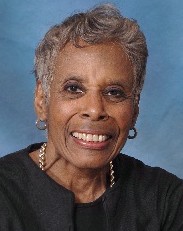 Jean E.S. Anthony
Associate Professor, CON Grad Prog & Admin Srvcs
Dr. Anthony is an educator and a nurse researcher.  Her teaching has focused in the areas of health policy and mental health nursing. Her research interests lie in the areas of health disparities, psychiatric mental health and health care decision-making and pediatric autism.  She is the author of numerous articles on mental health and health disparities. She is a 2015 recipient of the Nefertiti Award. In 2016 she was selected as a Transcultural Nursing Scholar. She collaborated with an interdisciplinary team to develop an on-line depression training program for African Americans.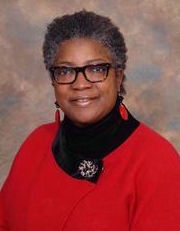 Trudy R Gaillard
I have over 20 years of experience in recruiting African Americans into clinical trials.  From past experience as a certified diabetes educator (CDE) and working on multiple, multicenter clinical trials at Ohio State University such as Osteoarthritis initiative (OAI), Women Health Initiative (WHI) and Program Director of the Prevention of Diabetes in African Americans Program (PRE-DAAM), which was a 5 year NIH funded research study, that recruited and maintained over 200 African Americans over a 5 year study period.  I have extensive expertise in assisting underserved and minority persons with diabetes to manage their disease. I have worked directly in developing, implemented and executing diabetes self management education and support programs in hospital and community settings.
 
My research has focused on the metabolic characterization of African Americans  and (blacks) with family history of type 2 diabetes and the ethnic differences in insulin secretion,  insulin sensitivity (SI) and glucose-dependent glucose disposal (SG). I am also interested in studying the metabolic correlates and nontraditional metabolic risk factors that lead to the development of type 2 diabetes, prediabetes and cardiovascular disease in African-American women. Specifically, I am interested in studying the effect of lifestyle intervention (aerobic exercise and diet-induced weight loss) on lowering risk factors for type 2 diabetes, cardiovascular disease and cognitive impairment. 
 
My current research focus is a natural progression of my interest in risk factors for type 2 diabetes. It extends my compassion for understanding the risk factors for type 2 diabetes and examining nonpharmacological interventions to prevent them.  My current research, focuses on the relationship between cognitive funciton and prediabetes.  In a pilot study, I found that older adults with prediabetes had lower cognitive functing scores when compared to those with normal glucose tolerance.  In addition, African Americans had higher hemoglobin A1cand lower cognitive function scores when compare to Whites,   These may all contribute to higher prevalence of cognitive dysfunction and type 2 diabetes in this population.  Thus, in a new proposal I will to examine the benifits of a lifestyle intervention program, specially tailored to older adults with mild cognitive impairment  on hemoglobin A1c and cognitive function.  I hope to demonstrate that lifestyle (increase in physical actiivity, healthy die) can possible help to improve cognitve fucntion as well as glucose tolerance. We will also explore changes in depressive symptoms and health related quality of life indicators that have also been associated with mild cognitive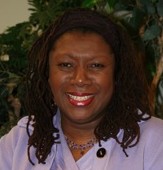 Adelaide Harris
Assistant Professor of Clinical, CON Undergrad Prog & Admin Srvcs
224S Procter Hall
Dr. Adelaide N. Harris is an Assistant Professor of Clinical Nursing at the University of Cincinnati College of Nursing. She holds a Doctor of Nursing Practice degree and dual degrees from Xavier University, a Master of Science in Nursing and Master of Science in Education. Her nursing career spans more than thirty years serving diverse populations in hospitals and communities through exemplary health care, administration, research, and education.
In addition to supervising clinical teaching and practice of undergraduate and accelerated nursing students, Adelaide provides health education to at-risk populations of women. Her African background and travels abroad have reflected well on the College of Nursing. Professor Harris has been an excellent role model, and her actions exemplify genuine concern for students' success.
Valorie Ann Grant
Assistant Professor, CON Adjunct Faculty
Procter Hall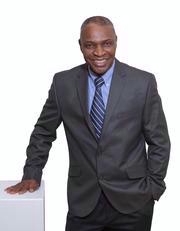 CHEEDY JAJA
My research interests are sickle cell disease (SCD) pharmacogenetics and implementation science. Currently, I am pursuing two related SCD research initiatives. Firstly, my recent tours (2014-2015) in providing clinical care to Ebola patients in Sierra Leone during the Ebola epidemic in West Africa created opportunities for a health systems strengthening SCD initiative. My principal partners in our SCD Project are Jericho Road Community Health Center (New York); Augusta University, Georgia); The Sierra Leone Sickle Cell Society (England); and the Sickle Cell Carers Awareness Network (Sierra Leone). The SCD project will establish patient cohorts in Cincinnati, Augusta, and Sierra Leone and will develop research initiatives to investigate the natural history of SCD in the patient cohorts. Currently, we have a registry of 150 pediatric patients and 38 adults with SCD. Funds from my faculty start-up package currently underwrites this project.

As an early-stage research scientist, my current research program also explores the role of drug metabolizing enzymes and transporter to identify at-risk SCD patients for analgesic drugs failure. Enabling this goal was the award of a K01 mentored research grant from the National Institutes for Health/National Institute for Nursing Research. We are currently building a robust pharmacogenetic research program centered on the clinical translation of inherited genetic correlates that would foster the development of algorithms for personalized selection of analgesics and psycho pharmacotherapy for the individual SCD patient. To date, we have genotype and determine the frequencies of 36 drug metabolizing enzymes (including the CYP2C8, CYP2C9, and CYP2C19) and transporters involved in differential variation in drug metabolism in sickle cell disease patient cohorts. My long-term research goal is to combine elements of pharmacogenetics, proteomic, and metabolomics for integrative "personalomics" profiling of SCD patients for individualized pain management and implementation research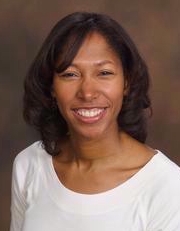 Holly Janell Jones


Dr. Jones' research interests include: Perceived Stress, Women's Health, Midlife Women's Issues, Stress-Reduction, Aging, Symptom Experience, and Long-Term Health Outcomes. Her research uses mixed-methods to understand the unique stressors affecting midlife women and the effects of chronic stress on long-term health outcomes and aging. Dr. Jones is interested in the clinical expression of stress as demonstrated by physiological and biological biomarkers and symptom experience. 
Her clinical experience, expertise, and interests include: Primary Care, Health Promotion, Community Health, and Vulnerable Populations. Dr. Jones graduated with her Bachelor's degree in nursing in 1991, Master's degree in nursing and Family Nurse Practitioner certification in 2000, and PhD in Nursing Science with a focus on symptoms managment in 2015. Throughout her career she has been focused on providing quality healthcare in a variety of patient settings. She feels very fortunate to have an opportunity to combine her research and clinical interests in her role at the University of Cincinnati. 
Rosalind Moore
Asst Professor - Clin, CON Undergrad Prog & Admin Srvcs
275.02 Procter Hall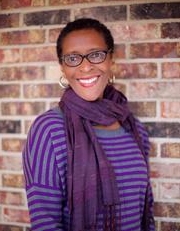 Donna Zell shambley-ebron
Associate Professor Director, PhD Program, CON Adjunct Faculty
Donna Z. Shambley-Ebron, RN, PhD
Associate Professor
Director, PhD Program
CON Research 0038
donna.shambley-ebron@uc.edu


Vernita Asenath Smith
I received my master's degree from the University of Cincinnati College of Nursing in Adult Mental Health Nursing.  I began my long career in teaching and clinical practice at Mercy Hospital Western Hills where I served as nurse manager and later as Director of the Geri-Psychiatric unit.  Many changes and new evidence-based research are expanding understanding of mental disorders and improving therapeutic outcomes.  Keeping up-to-date is ever challenging for both teaching and clinical practice, but it serves as my motivation and passion.
Cassie E Wardlaw
An educator, clinician, and researcher with a focus on mental health and total wellbeing across the lifespan.  Contributes to the development of future psychiatric nurses as a clinical faculty member at the University of Cincinnati.  Practices clinically as a Psychiatric Nurse Practitioner at Cincinnati Children's Hospital Medical Center since 2014 with responsibilities that include the treatment of psychiatric illness, prescribing medication, and providing leadership through education and consultation.  Conducts research related to improving health outcomes of vulnerable populations.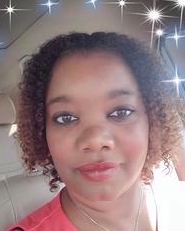 Tiffany J Grant, PhD
Assistant Director for Research and Informatics , UCL Research & Data Services, Data Scien
Medical Sciences Building
Tiffany coordinates the strategic direction of the UC Libraries Research and Data Services Team at the Health Sciences Library and within the University of Cincinnati Libraries. She manages the Health Sciences Library Informatics Lab, and works to facilitate education around bioinformatics tools and databases. She works with researchers and graduate students providing data management assistance for basic science and clinical research. Tiffany earned a Bachelor of Science Degree in Chemistry from Dillard University in New Orleans, Louisiana. She holds a PhD in Pathobiology and Molecular Medicine from the University of Cincinnati, and a graduate certificates in Clinical and Translational Research and Healthcare Administration also from the University of Cincinnati. Tiffany has been extensively trained by the National Institutes of Health and the National Library of Medicine in biomedical informatics and NCBI databases. Tiffany's expertise includes:
Biomedical Database Navigation and Information Gathering (NCBI and Ensembl)
Research Data Management (Spanning the lifecycle research cycle)
Molecular Biology
Research Electronic Data Capture (REDCap)
Bioinformatics
Don Jason
Assoc Sr Librarian, UCL Research & Data Services, Data Scien
E005N Medical Sciences Building
Don Jason, MLIS, MS serves as the Clinical Informationist for the University of Cincinnati (UC) Health Sciences Library. In this position, Mr. Jason utilizes his strong background in informatics to deliver services and resources to the UC Academic Health Center. Mr. Jason's unique role, allows him to develop resources and services that focus on informatics, patient care and clinical research. Immediately preceding his appointment at UC, Mr. Jason completed the National Library of Medicine's Associate Fellowship Program. This early career success was made possible by a strong academic foundation. Mr. Jason earned two graduate degrees from Kent State University. These degrees include a MLIS and an MS in Information Architecture Knowledge Management, with a focus in Health Informatics. Mr. Jason, also holds a BS in Journalism from the E.W. Scripps School of Journalism at Ohio University. During his academic career, Mr. Jason successfully completed two Association of Research Libraries diversity programs: the Career Enhancement Program and the Initiative to Recruit a Diverse Workforce. He is also a proud recipient of an American Library Association Spectrum Scholarship.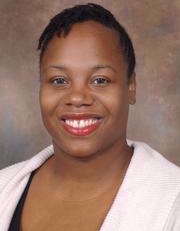 Nicole Avant
Nicole Avant, Pharm.D., BCACP is a clinical assistant professor and chief diversity officer for the University of Cincinnati College of Pharmacy. 
 
Dr. Avant earned a Bachelor of Science in Finance with Honors from the University of Illinois at Urbana-Champaign in 2001 and her Doctor of Pharmacy Magna Cum Laude from the University of Illinois at Chicago in 2012. She completed Community PGY1 and Ambulatory Care PGY2 residencies from the University of Oklahoma.
 
She has several years of experience teaching pre-kindergartners through professional students. She has enriched those experiences with obtaining foundational and advanced teaching certificates from the University of Oklahoma where she earned 4.8/5 on student evaluations for didactic lectures. She also has preceptor experience managing many disease states in an ambulatory care setting. 
 
She has acquired varied clinical experiences in different models of care. She plans to become a certified diabetes educator.  In addition to her clinical experiences, she possesses leadership experience. The most recent roles involve sitting on ASHP's Commission on Affiliate Relations, APhA's Preceptor SIG Coordinator-Elect, and PQA's Measure Development Team. 
 
In addition to teaching, leadership, and clinical accomplishments, Dr. Avant has research experience in hypertension adherence and medication non-adherence. Her additional research interests include diversity in health, preceptor development, scholarly teaching, underserved communities, cultural competency, diabetes mellitus, inter-professionalism, active learning strategies, and anti-coagulation.  She recently had a paper delivering effective presentations published in AJHP and is currently writing a paper on a tool that community pharmacists could use to develop and maintain pharmacy services.   
Willie D Clark
Associate Professor Educator, CCPS College of Coop Ed/Prof Studies
735E Steger Student Life Cntr
Paul Adams
Zaid Ansari
Yolaine Armand

Thabiti Asukile
Earladeen Badger

Benita Beamon

Shawn Bediako

William Bell

Donna Booker

Rene Boyer

John Brackett

Dorothy Brown

Lionel Brown

Marshall Brown

Mary Brown

Yvonne Brown

Paulette Brown-Hinds

Ruth Bunyan

Ann Burlew

Doris Burton

Myriam Chancy

Louise Chaytor

Amuzie Chimezie

Patricia Collins

Roger Collins

Constance Cooper

Tarrence Corbin

Valencia Coviel

Patrice Dickerson

George Doddy-Tacho

Karen Edwards

Ruth Edwards

Nosakhare Ekhator

Arlene Elder

Comfort Enah

Richard Fields

Michelle Foster

Mary Franklin
Marla Frederick
Mae Freeman-Reid
Matthew Gaylor

Kenneth Ghee

Angela Gooden

Mark Gooden

Cosette Grant

Larry Harris

Norman Harris

Annie Hawkins

Darwin Henderson

Debroski Herbert

Clayton Heyliger

Eleanor Hicks

Gerald Holmes

M Hughes

Frederick James

Angelene Jamison-Hall

Phyllis Jeffers-Coly
Hilliary Jeffries
Thomas Jenkins
David Johnson
Ann Keeling
Arelious Knighton
Darnice Langford
Milton Lewis
Ruby Lipscomb
Anthony Malone
Alix Mathieu
Grace Meacham
Kenyatta Mickles
Darrell Miller
Arlene Mitchell
Ojmarrh Mitchell
Quinton Moss
Harrieth Mwalupindi
Clarissa Myrick-Harris
Melissa Neal
Florence Newell

Aurelia Norton

Justin Odulana

Floyd Ogburn

Cirecie Olatunji

Lumana Pashi

Elizabeth Peavy

Joyce Pittman

Melvin Posey

Awadagin Pratt

Michaele Pride

Corinne Reczek

Angela Rhoe

Freddie Sandipher

Judith Shabaya

Paul Smith

Blasco Sobrinho

H Solomon

Claire Sullivan

Clarence Talley

Billie Taylor

Jeannette Taylor

Nikki Taylor

Purcell Taylor

William Taylor

Fay Tooson

Benjamin Uwakweh

Oswald Uwakweh

James Wade

Gloriajean Wallace

Albert Watson

Vibert White

Angela Williams

Gregory Williams

Leonynette Wilson

Deborah Woods

Janice Wyatt-Ross

Ebenezer Yamoah