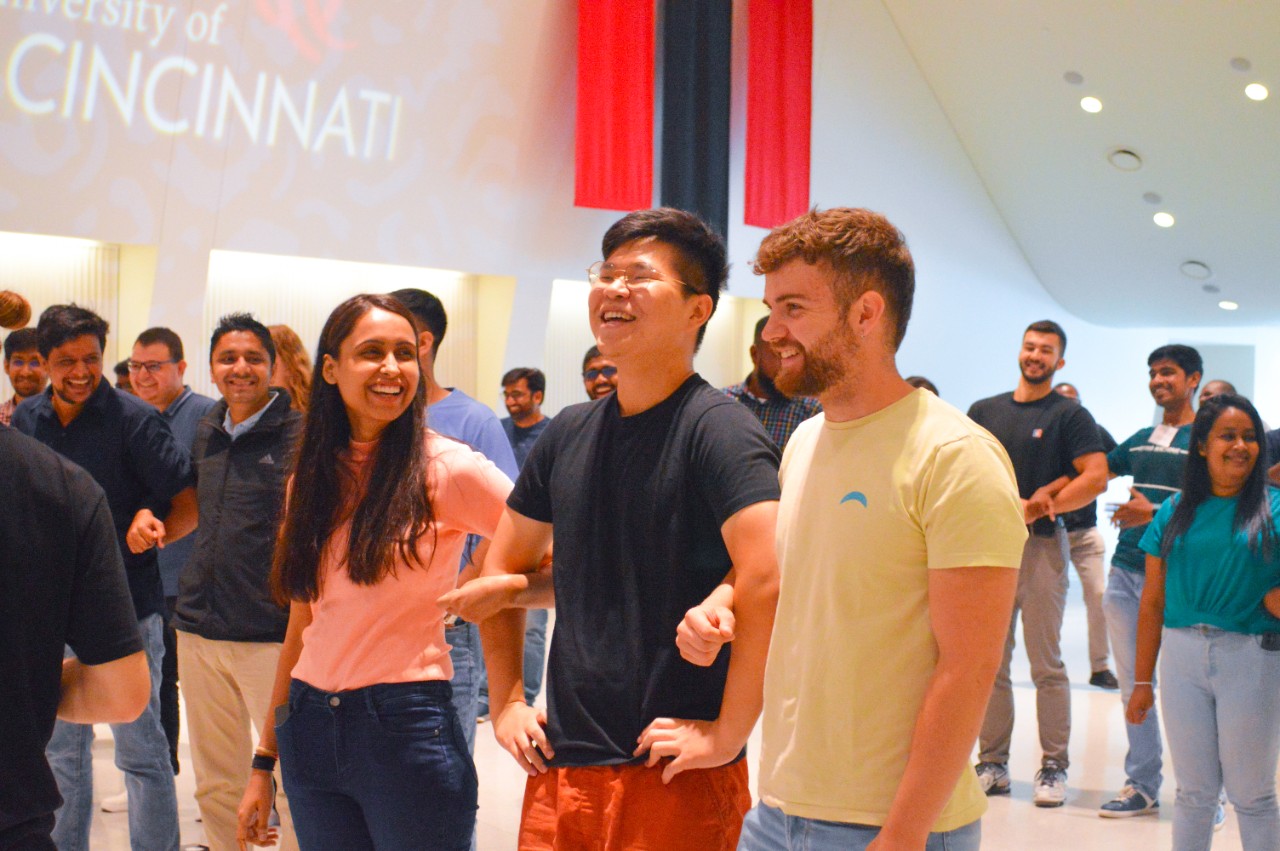 Make UC and Cincinnati your home.
Start by finding students who are having the same global experience that you are or meeting students who are curious about your country and your travels. You'll find a warm welcome!
International Partners and Leaders (IPALs) is a student group run through UC International.
These international and domestic students are UC International's ambassadors on campus. They help host events so students from many different cultures can share experiences and make new friends. All students are welcome at the events, so follow the IPALs social media (@ucipals) and UC International's social media to find out what is happening.

If you are interested in supporting UC's international students, learn more about applying to join this group of student leaders through CampusLink.
International student groups
There are many other international student groups on campus. You can search "international" or a specific country name or cultural term in the organizations tab of CampusLink to see whether there is a group you would like to join.
Can't find one? Start your own! 

A great way to get involved in the community is by volunteering! UC's Center for Community Engagement helps students find service opportunities (and bonus: they may count as service hours for common UC scholarships).
Since when do pigs fly? What's the Big Red Machine? Why is there a district called Over the Rhine when the nearest river is named the Ohio? If you live in Cincinnati, you'll learn the answers to all of those questions, and many more.
You'll understand Cincinnati's character as a surprisingly international city, headquarters to almost a dozen Fortune 500 companies, that still thinks of itself as a solidly German-American town and still splits itself east/west along a canal that was paved over a century ago.

We're a midwestern city perched on the southern-most edge of the U.S.'s northern states, just over the mountains from the eastern seaboard and a long day's journey from the prairies and plateaus of the greater midwest.
We have the oldest city food festival in the U.S. and the big sister to New York City's famous Brooklyn Bridge. Our distinctive collection of 19th-century Italianate buildings has rapidly filled with exciting restaurants in the 21st century. A glorious art deco train station houses some of our museums, and a museum houses a collection of iconic signs that signal Americana the world over.

A journalist once called Cincinnati, perched along the Ohio River, "Ohio's front porch." We hope you'll find it a welcoming place.