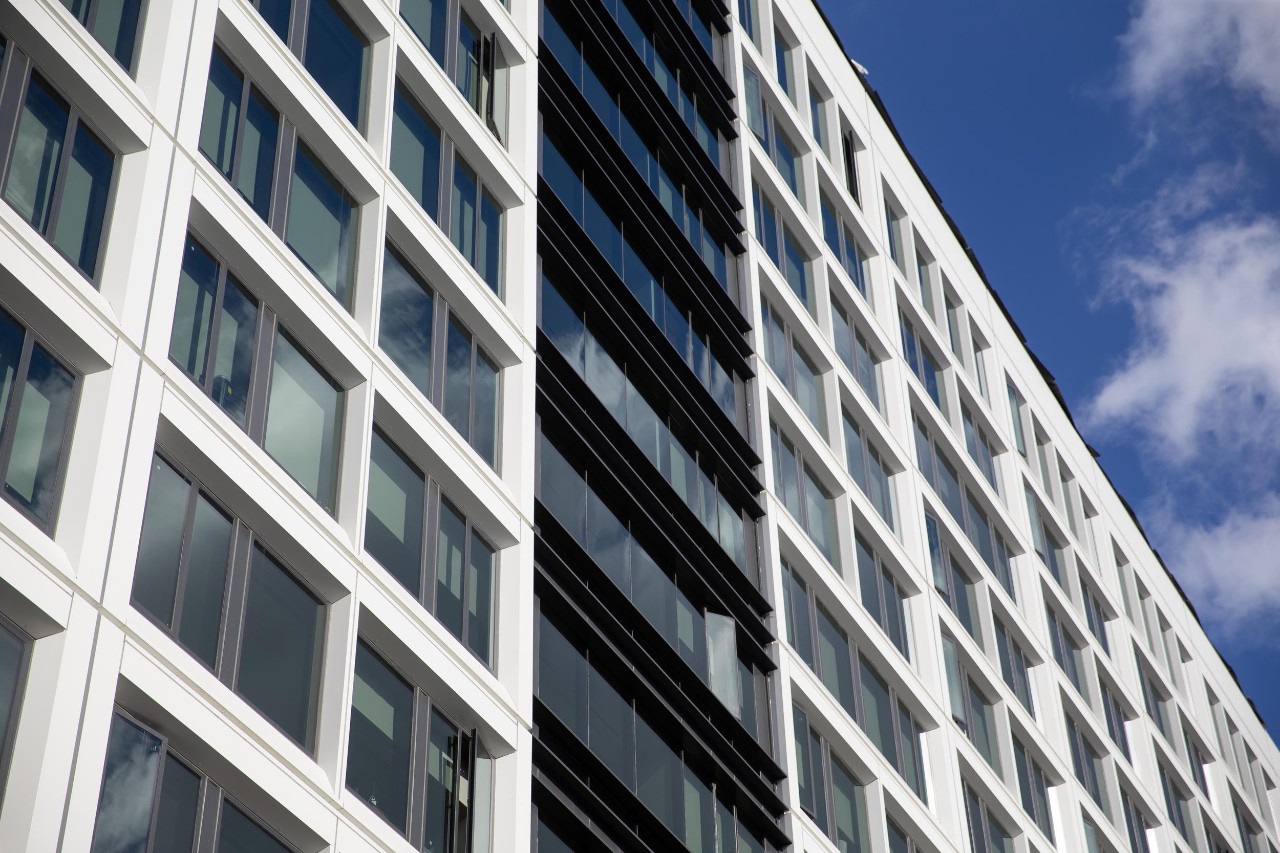 Housing and Dining Options
Find your new home in your new home town.

As a student at the University of Cincinnati, you have many living and dining options. You may live conveniently on campus or choose from a variety of off-campus rentals. Meal plans to accommodate many diets and budgets offer you on-campus simplicity, and Cincinnati's markets and restaurants add a wide variety of foods to the table, including tastes from home.
UC's University Housing office has many resources to help you choose your living and dining options. Here are some places to get started.
It can be difficult to decide where you will live when you are making your decisions from half a world away. If you are an undergraduate, consider living on campus. It's a good way to feel like part of the Bearcat community.
Talk to your advisors, people in your program, or student organizations representing your home country/world region. They can't give you advice about specific businesses, but they can tell you about their own experiences on and around campus. Don't rely on for-profit or non-local websites that can be misleading, misguided or out of date in their descriptions of Cincinnati neighborhoods.
Plan to arrive as close as possible to your scheduled orientation dates at the beginning of the term so that you will not have to make additional housing arrangements, because UC does not offer temporary housing.
If you have a fall housing assignment at UC, you may be able to get into your residence hall a few days early for a fee. Contact University Housing for more information.
To find other temporary housing options, try contacting student organizations from your country—for example, the Indian Students Association. You can search for student groups using CampusLink.
Or you can try businesses like the following. UC does not endorse specific businesses.
Rental broker:
Hotels within walking distance:
Nearby hotels:
Nearby bed and breakfasts:
UC has a variety of residence halls. Most first-year students choose to live on campus for the easy walk to class, to recreation centers and other campus amenities and to the shops, businesses and nightlife that surround the campus.
Residence halls also have resident advisors (RAs) who can help out with problems as you get used to campus life.
UC International partners with the Housing Office to present the UC the World Living-Learning Community, a block of the University Park Apartments for students who share an interest in global travel, cultures and citizenship. Both US and international students can apply to live in the LLC.

The search tools page has a list of property management companies that have apartments and other properties in the area near the Uptown campuses. In addition, there is a link to the search portal sponsored by UC Student Government.
Review the rental scams page to learn how to avoid becoming a victim of a housing rental scam.  If it sounds too good to be true, it probably is.
We encourage you to interview prospective roommates to determine if you might be compatible roommates. Honest, up-front and ongoing communication is important for successful roommate relationships.
Off-campus housing portal
The UC Student Government contracts with a listing service to provide a portal students can search for nearby apartments meeting certain eligibility requirements. Virtual tours are available for some properties.
Neither UC nor the Student Government endorses the listed properties, so check information carefully before you sign a lease.
The renter resources compiled by the Graduate Housing office may also be helpful to you.

Graduate and family housing
It won't take you long to find your favorite spots for dinner, coffee or a bite on the go, but don't miss Cincinnati's many food treasures, from hydroponic farm produce at winter markets to mom and pop diners to huge international supermarkets.
Cincinnati is a restaurant town with options for all budgets and tastes. Cincinnati Magazine and Cincinnati.com (the online site for the Cincinnati Enquirer newspaper) include dining sections and best-of features, and of course popular online review sites like Yelp, Zagat and many others let you search by cuisine and neighborhood. 
These are some neighborhoods with restaurant options that are near campus or easily accessible.

Clifton
Ludlow/Gaslight District
Northside
Corryville/Short Vine
Over the Rhine
Downtown
You will probably do most of your food shopping in local supermarkets, but Cincinnati has many specialty and international markets that can be worth a special trip.
There are two very large international supermarkets in Greater Cincinnati,

Jungle Jim's (two huge locations, all nationalities and food cultures)
and many smaller ethnic markets in Cincinnati, including several Mexican markets, and Mediterranean, Chinese, Japanese, Indian, southeast Asian, central Asian, east European, Russian, African, Latin American and halal markets.

Farmers' markets and organic markets
These are among the markets closest to campus. Farmers' markets can be seasonal, so double-check their hours before you go.
Two chains and a local store are popular options for organic food.
You can hardly say you're a Cincinnatian unless you've tried (and debated!) local dishes like
Graeter's or Aglamesis ice cream
Cincinnati chili, a spicy-sweet meat or bean chili (from rival chains Skyline, Gold Star, Camp Washington and others) served over spaghetti or a hot dog and topped with bright orange shredded cheddar cheese and optional toppings up to a "five-way"

Goetta, a German-American beef- or pork- and oat breakfast sausage fried till crispy   
Ask your friends about other tastes that mean Cincinnati to them.
Local communities and churches host festivals throughout the year and serve some amazing homemade food. Watch for these annual foodie traditions:
as well as dozens of Friday-night church fish fries during Lent and many more events.