Fitness Programs & Special Events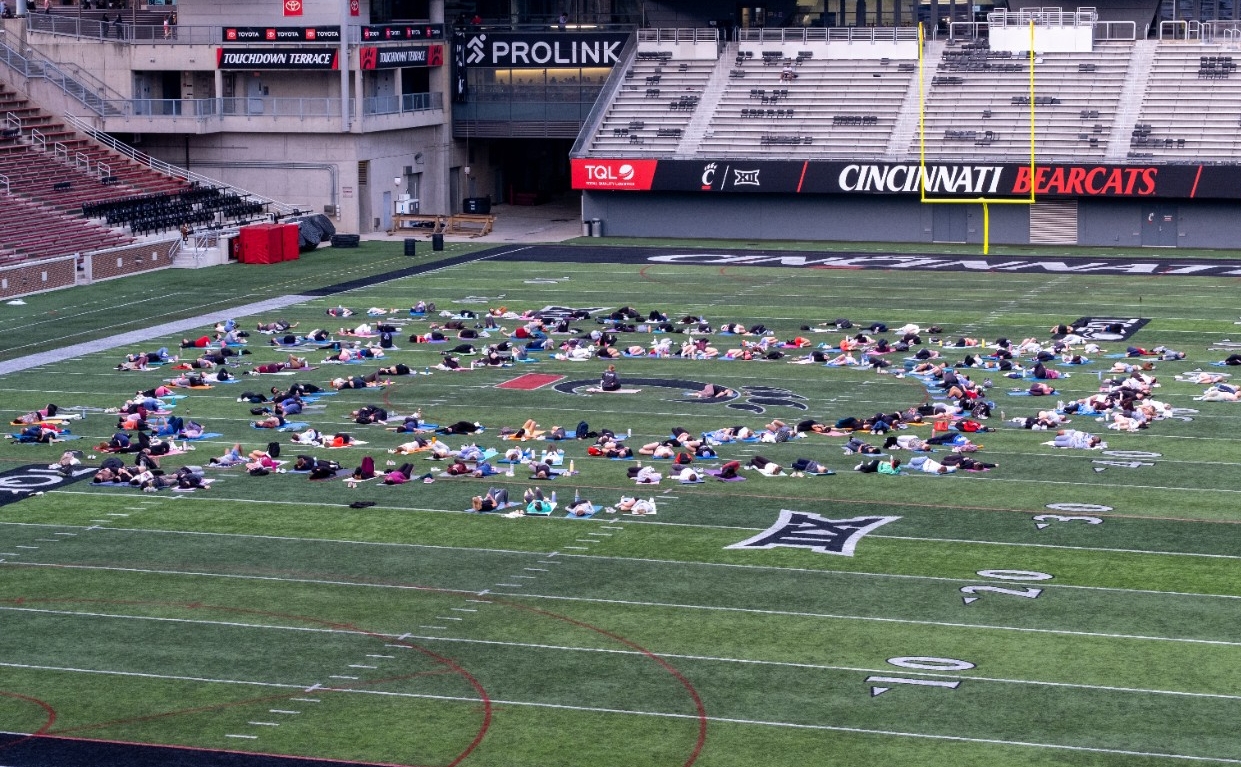 We are looking forward to seeing you all back! We hope you join us for our special events this semester. This page will continually be updated with new information so be sure to check back often. 
Power Yoga
Enjoy a 5-week higher intensity yoga class focusing on developing specific skilss and enhancing your yoga practice with focused instructor attention. Only 15 spots available! Registration closes Sept. 29.
Saturday's 9-10 a.m. | Oct. 1 - Oct. 29

Rewarding new or current participants the entire month of October – the more classes you attend, the more points you earn! Click the link below to find out more.
During the month of October, attend as many cycling classes as you can and track your miles throughout! Do you think you have what it takes to rise to the top of the cycle leaderboard?! The top three participants will receive prizes! Stay tuned for more details.
Need a new goal to keep you motivated and engaged with physical activity? Look no further than this one-month ironman challenge! This can be completed from anywhere, anytime. Click the link below for more details.
Rock out to your favorite artists while you attend a cycle class! Our instructors will take you though a 45-minute cycle class while playing music to the artist or theme of the week. Special edition stickers available, while supplies last. Join us! 
Note: Space is limited to 25 participants, so arrive early! No registration required.
Sept. 28 - Classic Rock Ride 
Oct. 5 - Taylor Swift vs. Harry Styles 
Oct. 12 - Girlboss Ride 
Oct. 19 - Lady Gaga vs. Kesha 
Oct. 26 - Halloween Ride 
Nov. 2 - Y2K
Nov. 9 - ABBA vs. Beatles 
Nov. 16 - Rave Ride 
Nov. 30 - Kendrick vs. Kanye vs. Drake 
Dec. 7 - Holiday Ride 
Wednesday's 7-7:45 p.m.| Aug. 24 - Dec. 7