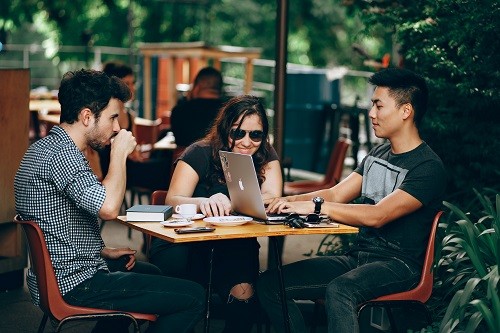 No matter where you are in your academic career, the information in this section will help you explore your options and help you get into graduate school:
How to research and evaluate graduate programs
Timeline for applying to graduate school

Graduate school entrance exams, when to take them and how to prepare

Application essays: Personal Statements and Statements of Purpose
How to pay for graduate school
At any time, you can discuss your graduate school decisions with a professional career coach. To talk with a career coach, make an appointment.
Graduate school offers training beyond a bachelor's degree in a variety of academic subjects and professional fields.
Is graduate school for me?
Graduate school involves an investment of time, energy and financial resources.
Examine your reasons carefully. Are they logical? How committed are you?
What are your career goals? How will a graduate degree help you reach your career goals? Is a graduate degree necessary?
Reasons NOT to go to graduate school
Don't go to graduate school because school is comfortable and familiar. If you've been successful in school, it's tempting to want to continue, but this is not a good enough reason to go to graduate school.
Don't go to graduate school just to avoid or postpone having to look for a job.