Campus Building Initiatives
The physical structures of the places that we live, work, and play influence the way that we construct the world around us, and the University of Cincinnati is committed to maintaining and creating structures of its built environment that support natural systems, foster education, and create a sense of place.
In 2001, UC created the Sustainable Design Policy, committing the institution to build all new construction and major renovations, whenever possible, to LEED Silver standards or higher.  More information on these projects can be found in the Energy Master Plan. This effort has been recognized with Duke Energy's Power Partner of the Year award in 2012.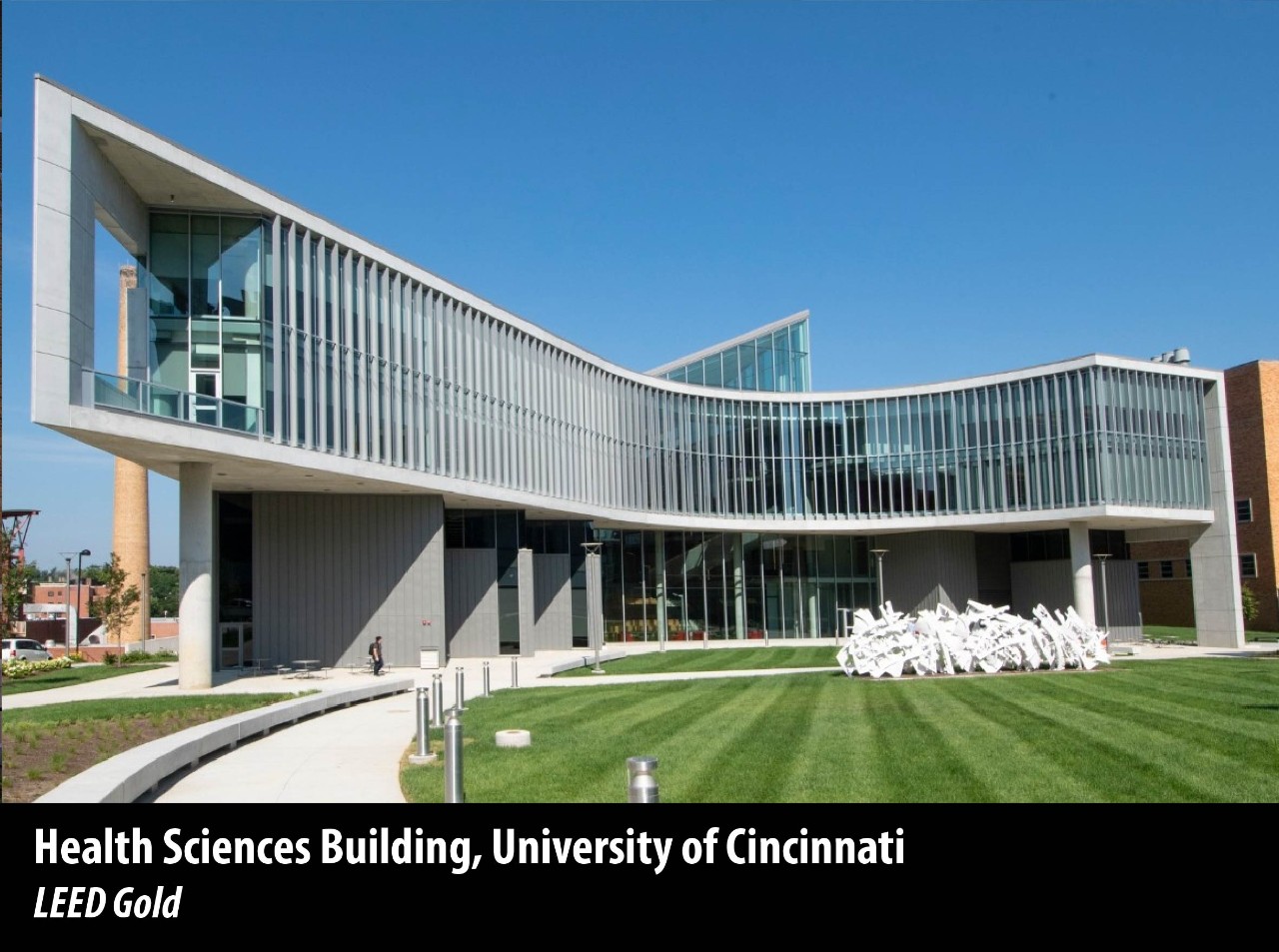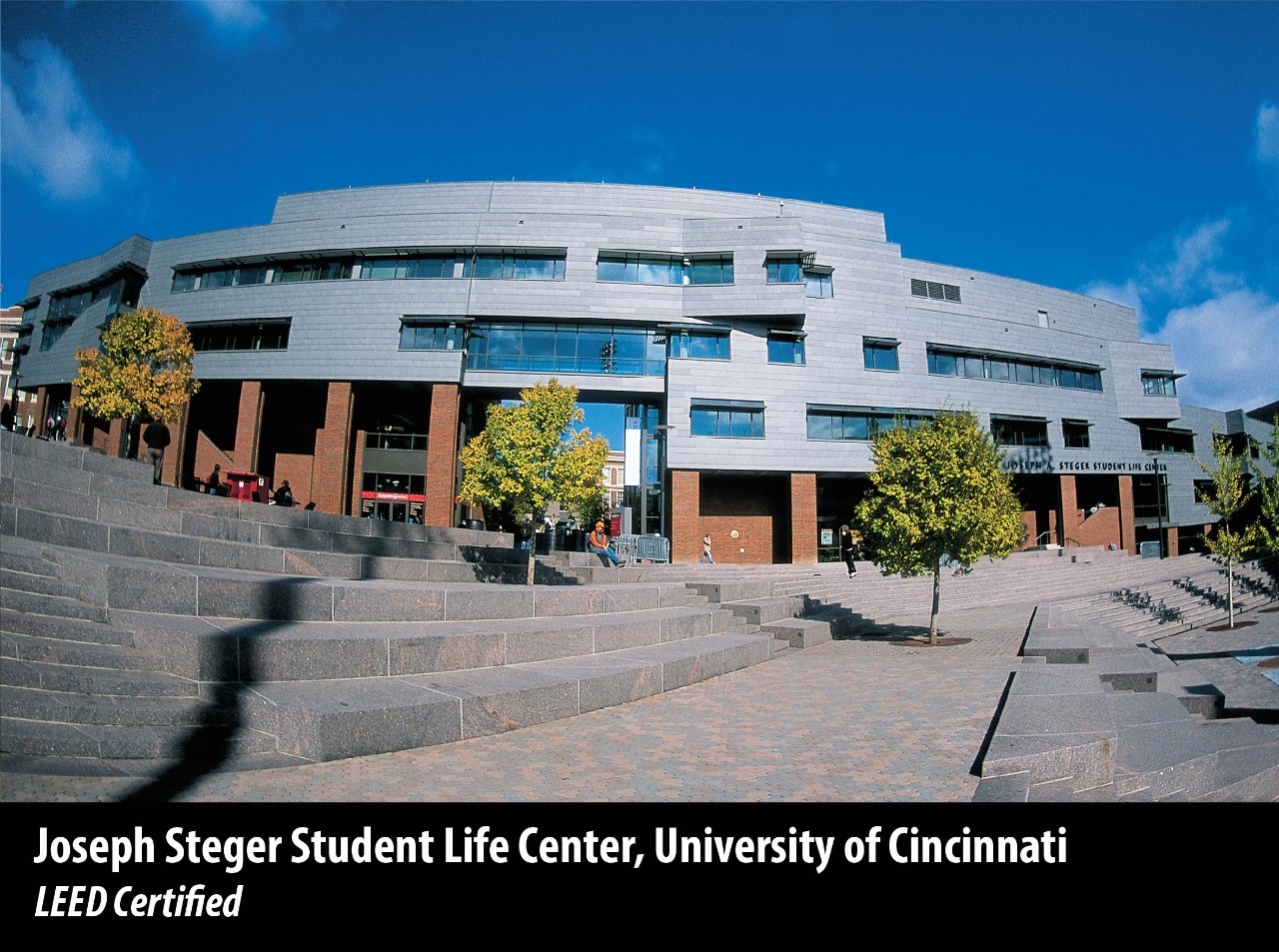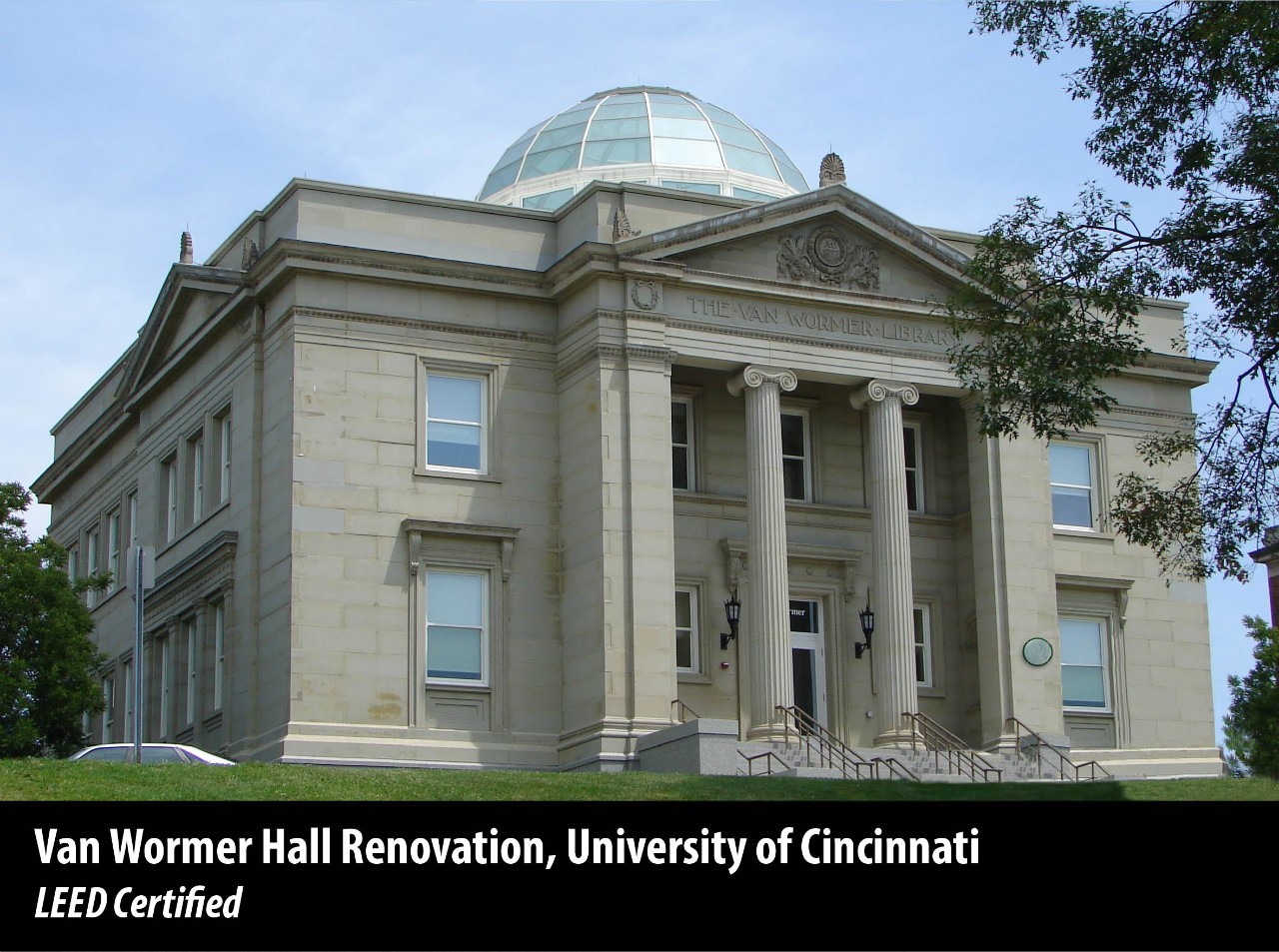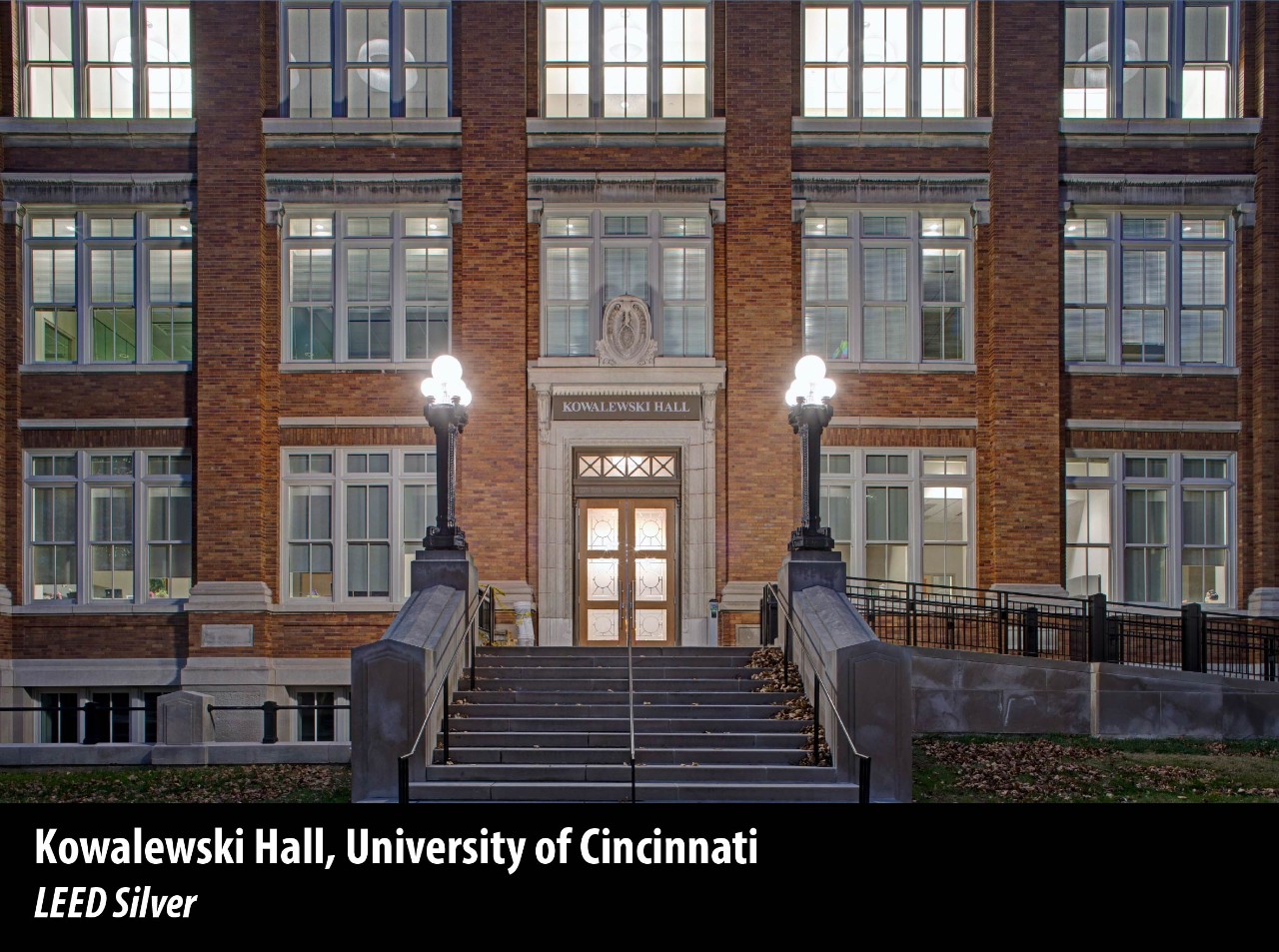 The Leadership in Energy and Environmental Design (LEED) Green Building Rating System™ is the nationally accepted benchmark for the design, construction, and operation of high performance 'green' buildings. LEED gives building owners and operators the tools they need to have an immediate and measurable impact on their buildings' performance. LEED promotes a whole-building approach to sustainability by recognizing performance in five key areas of human and environmental health: sustainable site development, water savings, energy efficiency, materials selection, and indoor environmental quality (U.S. Green Building Council).

Case studies show that LEED can directly reduce building construction and operating costs on college and university campuses. Greater durability and enhanced occupant productivity make green design features and materials even more cost-effective. While LEED is least costly for original designs, there are cost-effective ways to apply it to retrofit existing buildings as well.

The LEED rating system applies different levels of certification depending on varied design elements. Whether LEED is right for a given building depends in part on the goals of the campus planners and the types of amenities they wish to include (U.S. Green Building Council).
Four levels of certification:
| | | | |
| --- | --- | --- | --- |
| LEED Certified | LEED Silver | LEED Gold | LEED Platinum |
| 40 - 49 points | 50 - 59 points | 60 - 79 points | 80+ points (100 possible) |
University of Cincinnati's Commitment
The University of Cincinnati has a requirement for all new construction, and whenever possible renovations, to be certified LEED Silver or higher.  This requirement demonstrates the University's commitment to responsible design and construction.  A critical aspect of this intent, particularly by example, is to reduce risks to employee and student health and safety, and to simplify the maintenance and ensure the longevity of buildings and equipment. The ability to foresee and employ technical innovations to achieve this goal becomes even more critical during times of low available operating cash or credit, which can be an inevitable part of higher education financial cycles, and which must be planned for where feasible.
During the past 16 years of Master Plan construction, The University has experienced a transformation of its campus (nearly 50%) that is historically incomparable. At a commitment of over $2 billion, the journey from departure to destination has produced a cohesive and coherent assembly of new and renovated buildings, recreation facilities, improved residential environments, athletic and performance venues, and sculpted landscapes and plazas.