Assistant Director, University Honors Program
Honors Advisor
B.A. Global Humanities & Religions with a World History Minor
University of Montana
M.P.A Public Administration & Policy
University of Montana Alexander Blewett III School of Law
I am a proud Cincinnati native who has come back home after living across the country and the world. I enjoy traveling, cooking, reading, sewing, seeing live sports games (Who Dey!) and spending time with my family and friends. I have backpacked 49 days on the Appalachian Trail when I was 15, I have ridden horses in the Rocky Mountains, snowboarded in Greece and have seen punk shows in Hamburg, Germany and Antwerp, Belgium. I love the weird and wonderful side of life and am always excited for a new adventure. My husband and I, and our cat, Kiki, live just over the river in Covington, NKY and enjoy living close to the Ohio River and Downtown Cincinnati (feel free to ask for recommendations in Covington!).
I've worked in higher education since my undergraduate years as a student employee at the University of Montana. Back when I first entered the world of honors education, I had found my passion! As your Honors Advisor, I am so excited to support you to achieve your dreams. Let's talk about ways to make your experience at UC the very best it can be—after all, being an honors student is about trying new things and getting the most out of your student experience!
My Goodreads list
Anything true crime-related
My Fulbright experience to Greece
How much I love Montana and the American West 
"Don't be afraid of death; be afraid of an unlived life. You don't have to live forever, you just have to live."
Natalie Babbitt, Tuck Everlasting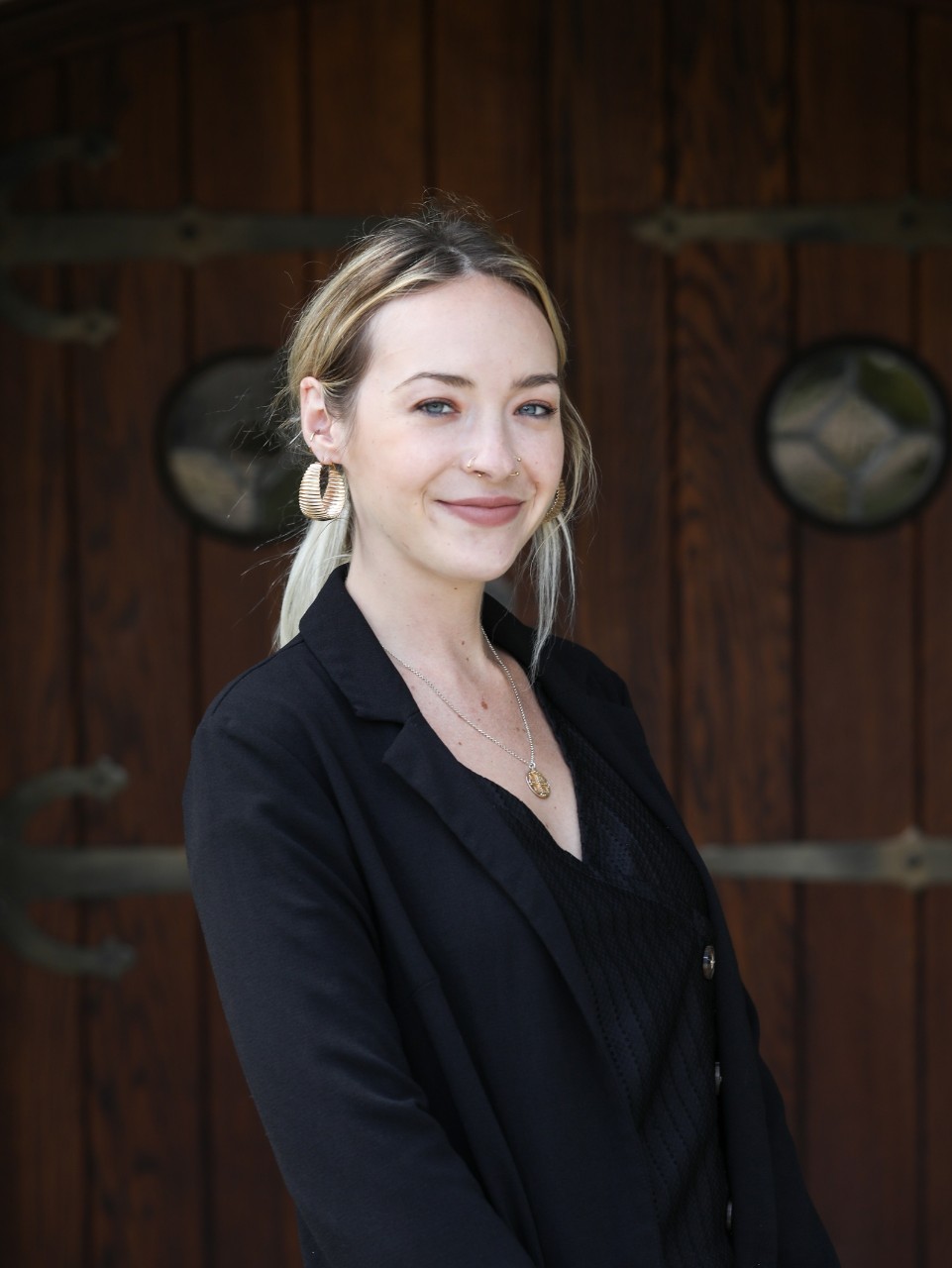 Further action is required to make this image accessible
One of the below criteria must be satisfied:
Add image alt tag

OR

Mark image as decorative
The image will not display on the live site until the issue above is resolved.