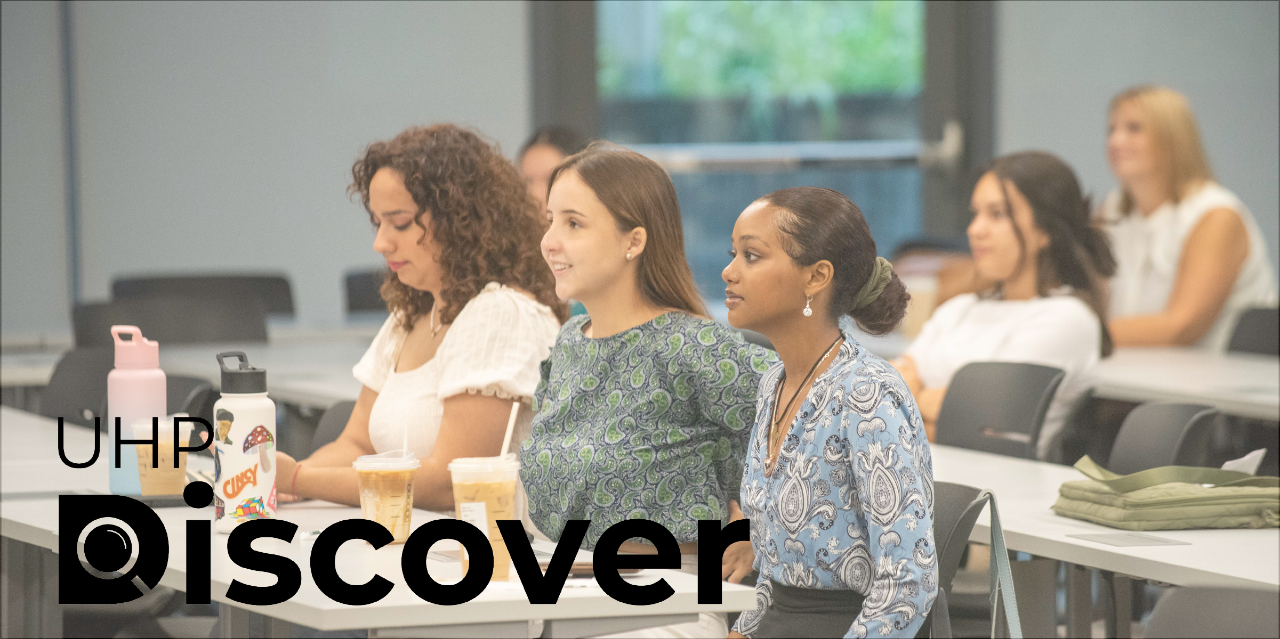 This signature undergraduate research program engages UHP students in full-time summer research with UC faculty mentors in the humanities, social sciences, education, business, music, arts, and other non-STEMM disciplines.
UHP students apply to be matched with UC faculty to engage in full-time summer research. Students who successfully match will be paid hourly ($15 per hour, up to a maximum total of $6,000; this amount is not guaranteed) to work full-time (30-40 hours per week) with their faculty mentors on research projects. Students will also attend professional development workshops addressing topics such as networking and professional presentation. Students will also give a presentation on their research experience at the end of the summer. 
UHP Discover is grounded in experience-based learning, which is central to the UHP's vision of developing students into global citizen scholars who lead innovative efforts towards solving the world's complex problems. This program was created so that students gain a deeper understanding of the field(s) in which they are researching, establish professional contacts and mentoring relationships with leading faculty, and are better prepared to advance to the next stage(s) of their career, including graduate school.