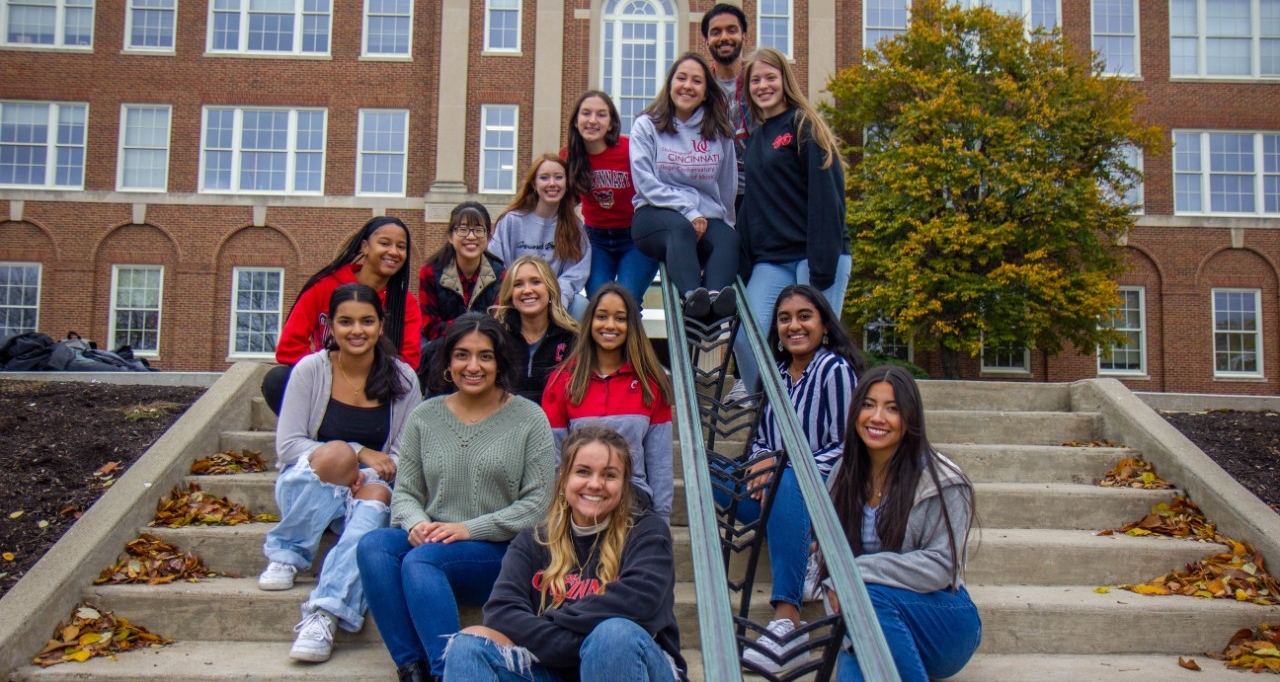 University Honors is excited to welcome the second cohort of first-year students to join UHP Ambassadors starting with their first semester on campus. First-year Ambassadors will get started will get an accelerated introduction to University Honors as well as the opportunities, resources, and network designed to support UHP students and the larger UC community. We're excited to offer this opportunity again to a small group of ambitious students looking to get a headstart on their campus engagement. 
Attend the UHP Ambassador retreat on Saturday, August 19 from 9am-4pm.
Meet with your Leadership Team mentor three times in early fall semester.
Represent UHp at university admissions events throughout the year.
Recruit students to attend UHP community events scheduled throughout the year.
Lead student recruitment efforts from late September to late November.
Host a student welcome event early in spring semester.
Aside from attending the UHP Ambassador retreat, all these responsibilities are flexible to student schedules and academic commitments. 
Early leadership development and mentorship from current students
Flexible commitment levels with opportunities to participate in new initiatives
Possibility for nomination to other existing leadership opportunities
Engagement in a small community of similarly motivated and passionate leaders
On-going annual membership in UHP Ambassadors
UHP swag as it becomes available
First-year University Honors students may apply through Sunday, July 16 at 11:59pm EST. The application consists of successful completion of the survey below, which includes a video response and several essay responses. Attending the UHP Ambassador retreat is a non-negotiable requirement for First-year Ambassadors. Please contact Christina Szigety if you have questions or encounter challenges submitting the application. 
Review of applications will begin on July 17 and decisions will be communicated on August 1 by 5pm EST. Up to nine students will be chosen, so we expect applications will be competitive.