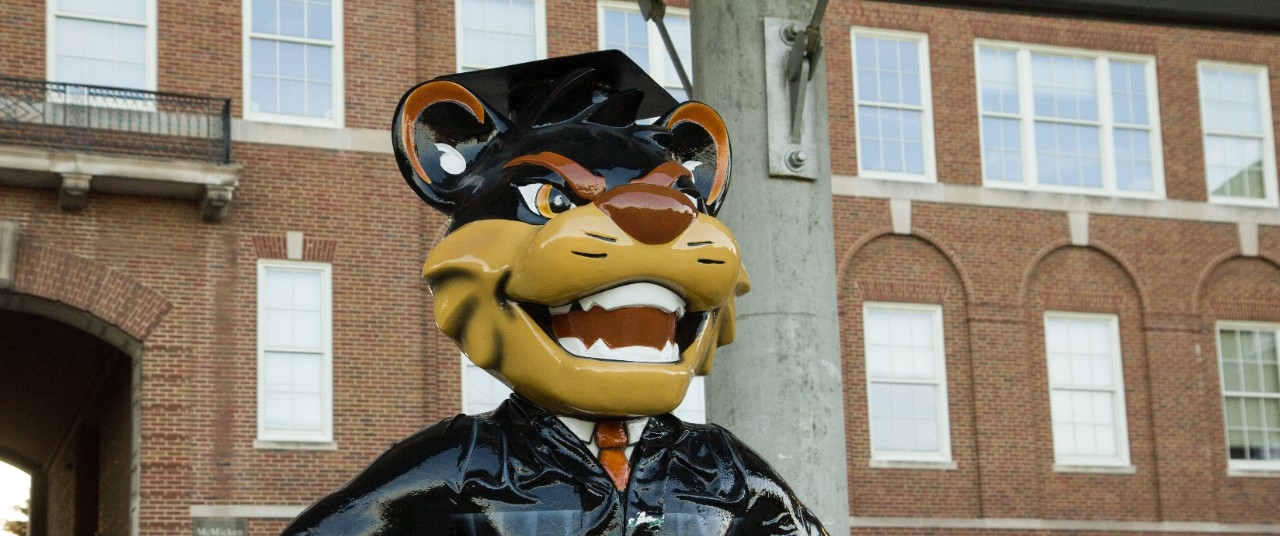 Frequently Asked Questions
No, it will not hurt your chances. RaMP is specifically geared toward first and second year students with little or no research experience. The majority of students applying will have no prior research experience. While you may not have research experience, it is likely that you have participated in activities or involvement that has helped you develop skills that will be useful in a lab setting, so be sure to think through those possible connections as you are crafting your resume and cover letter.
You may apply to a maximum of five projects this year. The only circumstance in which you will be permitted to apply to greater than five projects is if you do not match with any of your choices. At this time, you would be permitted to apply to projects that are still accepting applications.
No. One placement is a significant workload, alongside academic courses.
No - applications are competitive. Focus on writing a meaningful cover letter and updating your resume to place yourself in the best possible position. 
We recommend applying earlier in the application window rather than later. You could be at a disadvantage if you wait until the last minute to apply, since many mentors will begin interviewing interested students soon after they receive applications. 
UHP students accepted to RaMP complete RaMP as a pre-approved honors experience. This honors experience counts towards the 5 honors experiences required to graduate from the UHP. In this, students are completing an academic experience through RaMP. 

Students can sometimes register for course credit for research if offered by their academic department. The course a student registers for may be called "Undergraduate Research", "Independent Study", or something similar. The course will not be an "open enrollment" course, but rather a "permission only" course where the department's Undergraduate Director and/or the student's Research Supervisor clear the student to register the credits. Students should check their departmental website for information specific to their degree program.
Cover Letter and Resume-Specific FAQs
A separate cover letter should be submitted for each application, so it should be tailored to the specific project as much as possible. This is where you'll capture your reasons for applying to this lab and not to another, while also including (or emphasizing!) any relevant details about yourself that are not captured in your resume/CV. 
The cover letter should be no more than one page, single-spaced.
It will look very similar to a typical business resume. Just make sure any science-related experiences are near the top and any less relevant work experiences/activities are toward the bottom. Here is a helpful guide on resume formatting from the Bearcat Career Studio.
Please do your best to keep your resume to one page (front only).
Focus on any science-related experiences you have had! Your science content could include:
Shadowing or an Internship
Related Classes
Lab or Computer Skills
Science Competitions in High School/College
Science Related Clubs
You can absolutely add relevant classes under "Relevant Course Work" in the Education section. If you have classes that specifically relate to the lab, add them here.

We do not suggest including your classes as bullet points or individual experiences. We only suggest doing this if you cannot fill your resume or if you completed a specific project related to the lab's research.
Yes! You should definitely keep your work experience on here. Having science-related work is great, but not having it is perfectly fine as well. You can still showcase transferable skills that would make you an exceptional fit for the lab.
Here are some ideas:
Written/Oral Communication
Collaboration/Teamwork
Quick Thinking/Creativity
Persistence/Diligence
This ranges based on who is interviewing you. Here are some of the more common questions:
Tell me about yourself.
Why did you choose this lab?
What times/days are you available for research?
Are you familiar with the machines we use in lab?
Do you have research experience?
What would you like to accomplish by the end of this experience?
Engage in your research about the lab

Reflect on what is important to you
Dress in between business casual and business professional
Leave extra time for travel so you can arrive early (whether in-person or virtual)
Prepare some questions that you might ask
Start by re-reading the RaMP project description. Remind yourself what the lab is 

researching and why you want to be there.
Read publications from the lab, if possible, to get an idea what their work entails.
Try to figure out what your role would be in the lab and what tasks are expected of you.
Decide how long you would want to do research (One semester? Over the summer? Till 

you graduate?).
Think about what interests you about this lab and why you want to be there. Is it a personal connection? Is it an interest in the topic or machines?

No matter whether you plan on walking or driving to your interview, leave early (we
suggest 15-20 minutes early). Children's Hospital is tricky to navigate if you don't do it often.
Feel free to ask the front desks for directions to your specific interview setting.
Think about what is important to you and ask a question about that. You could ask questions around:
Their research topic or machines/lab techniques they use.
The time commitment they require.
What the work environment is like: this is important to make sure the lab is a place where you would like to work.
If they would allow you to stay in the lab over summer and/or fall, to research longer.
When you will hear back from them about the position.